Jennifer Aniston & Justin Theroux go shopping in between swilling martinis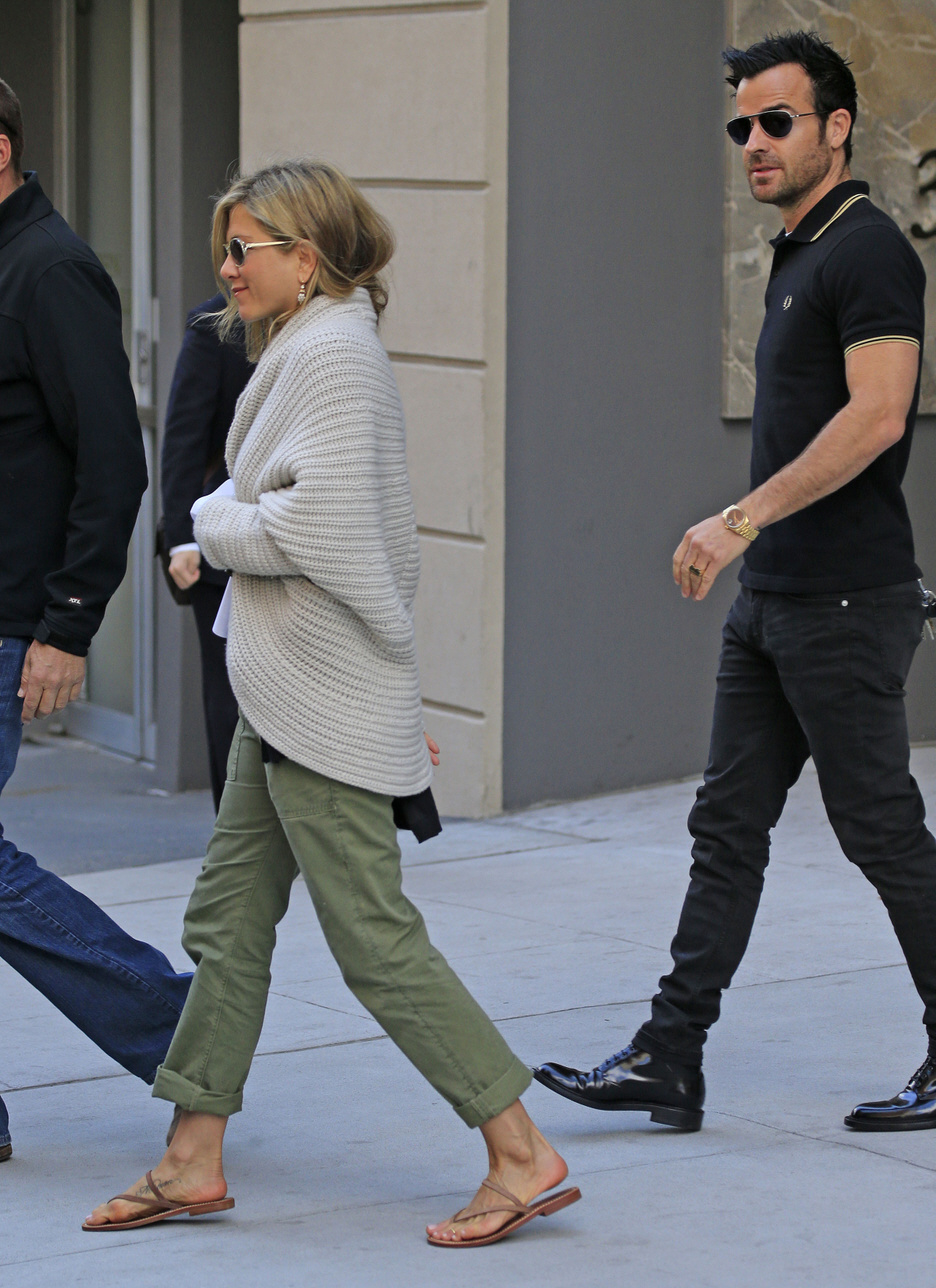 Here are some more photos of Jennifer Aniston and Justin Theroux in NYC yesterday. We had some photos of them from Sunday (which we discussed yesterday) too. In these photos, Jennifer and Justin made a trip to "the Interior Design Building to shop at O'Brien New York." Then the photos of Justin solo are from later on in the day, I guess, and according to Fame/Flynet, "Justin Theroux returning to his apartment in New York City…His fiancée Jennifer Aniston rode along with him but dropped him off a block away from his apt." LOL. Was Jennifer like, "Dude, get out of the car and walk the rest of the way"? Because if that had happened with Brad and Angelina, it would be getting the full tabloid treatment. "Brad abandons Angelina in traffic, Brad runs home with tears streaming down his face after The Villainess Jolie yells at him!"
Can we talk about how Jennifer's once-casual-cute beach style is turning very old-lady-ish lately? It's too much – too many layers, too much unnecessary bulk. I guess it's on the cool-ish side in Manhattan this week (low 60s), but why the super-casual sandals WITH the bulky sweater?
As for why JustJen is currently in New York, I have no idea. I don't think they're working, although I guess Jennifer might have some stuff to do with Living Proof. I think they're really just hanging out, going out to eat, going shopping, spending time with friends and going to see some shows. People Magazine has an exhaustive story about their weekend activities here – they browsed swimsuits at Barney's, Jennifer went to Bette Midler's show I'll Eat You Last, etc. Oh, and People's sources note that Jennifer was boozing it up with martinis, so seriously, she's NOT PREGNANT.
PS… somebody got some shiny new boots! I'm glad. I was so tired of those scruffy things he wore with everything. I bet Jennifer was tired of it too.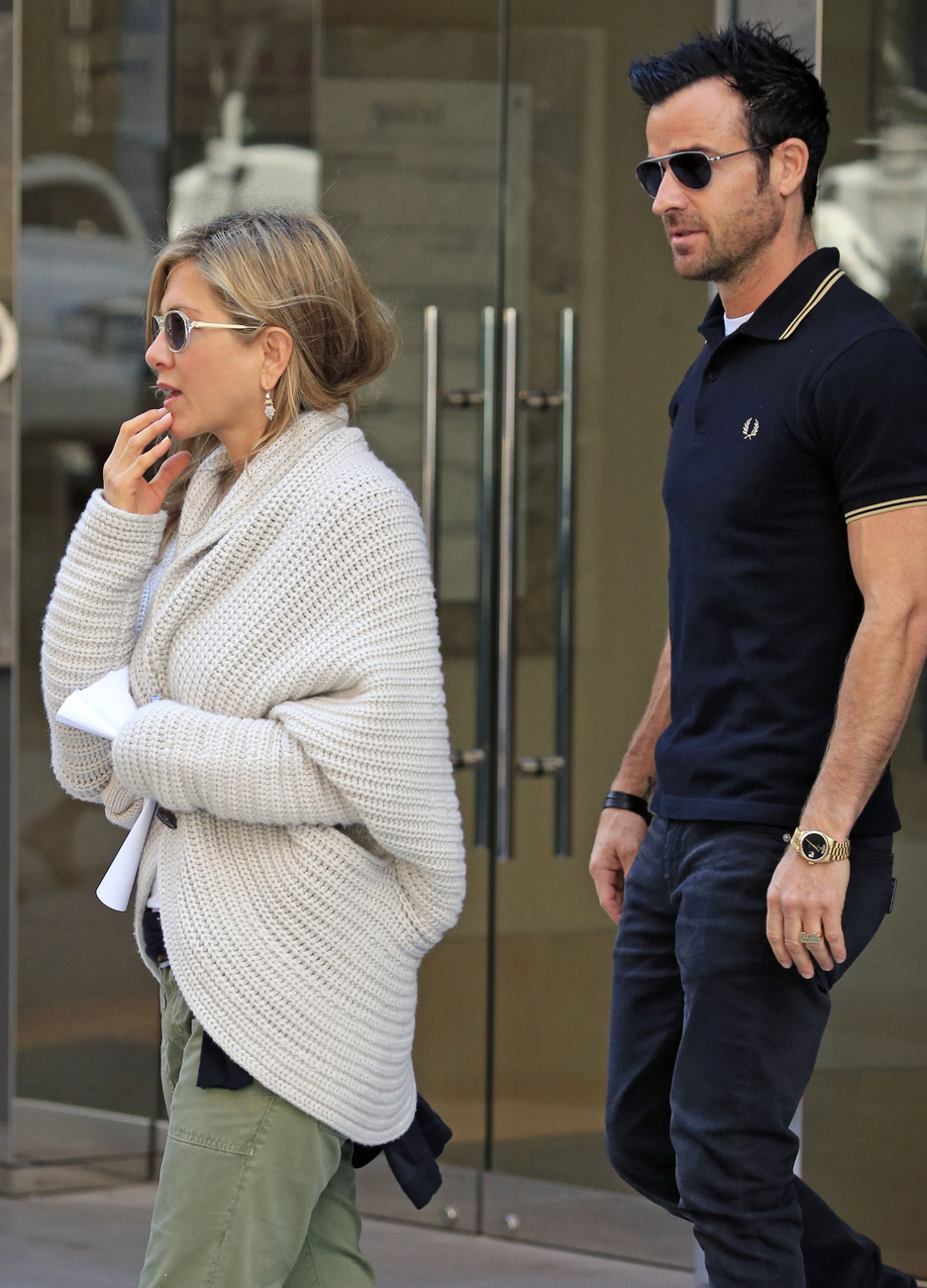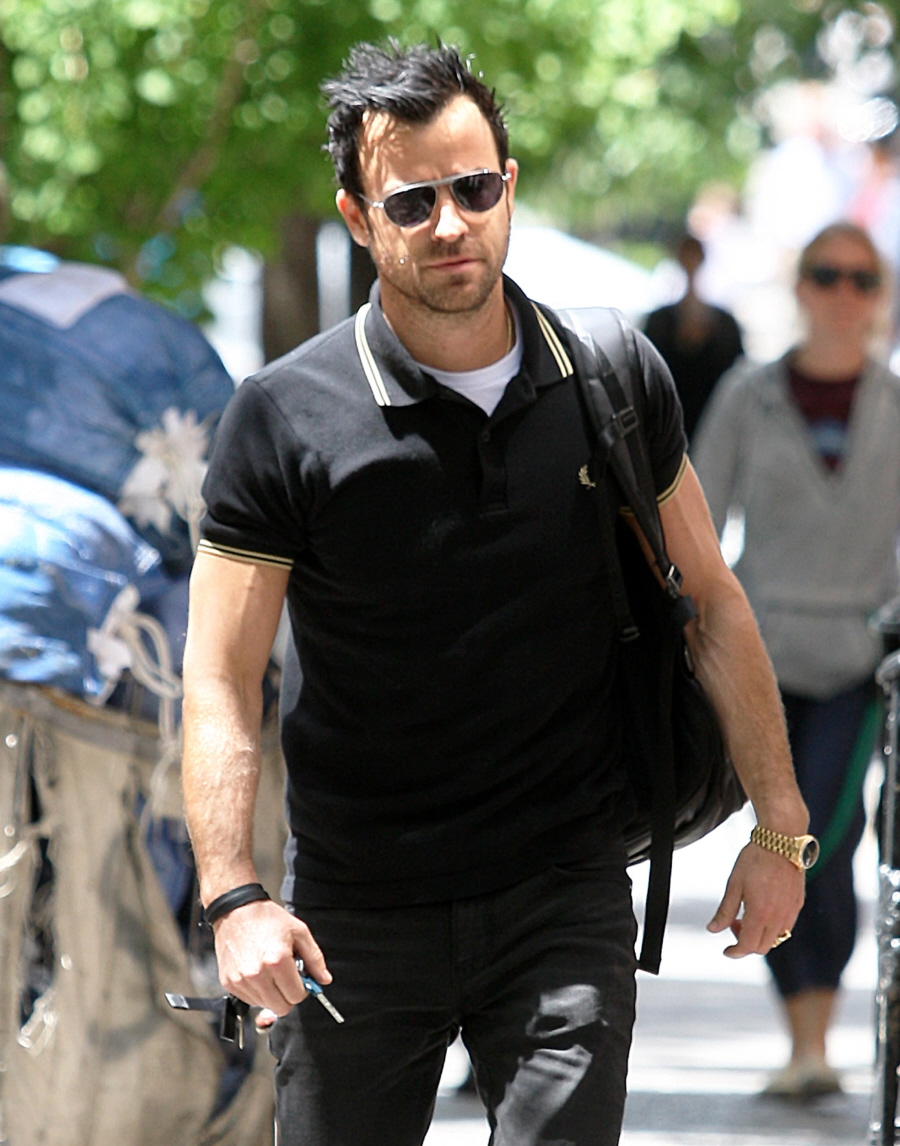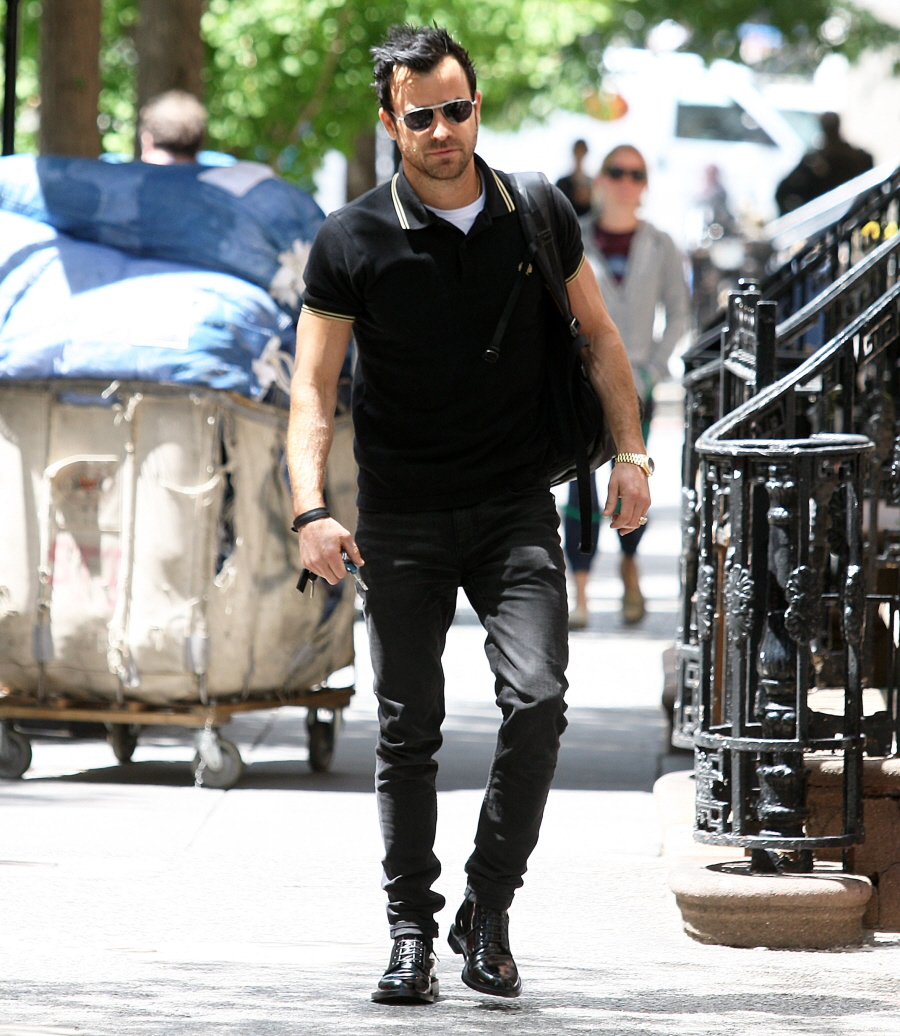 Photos courtesy of Pacific Coast News.

Posted in
Jennifer Aniston
,
Justin Theroux