Kim Kardashian in cobalt blue with Kanye at the Angel Ball: rough or pretty?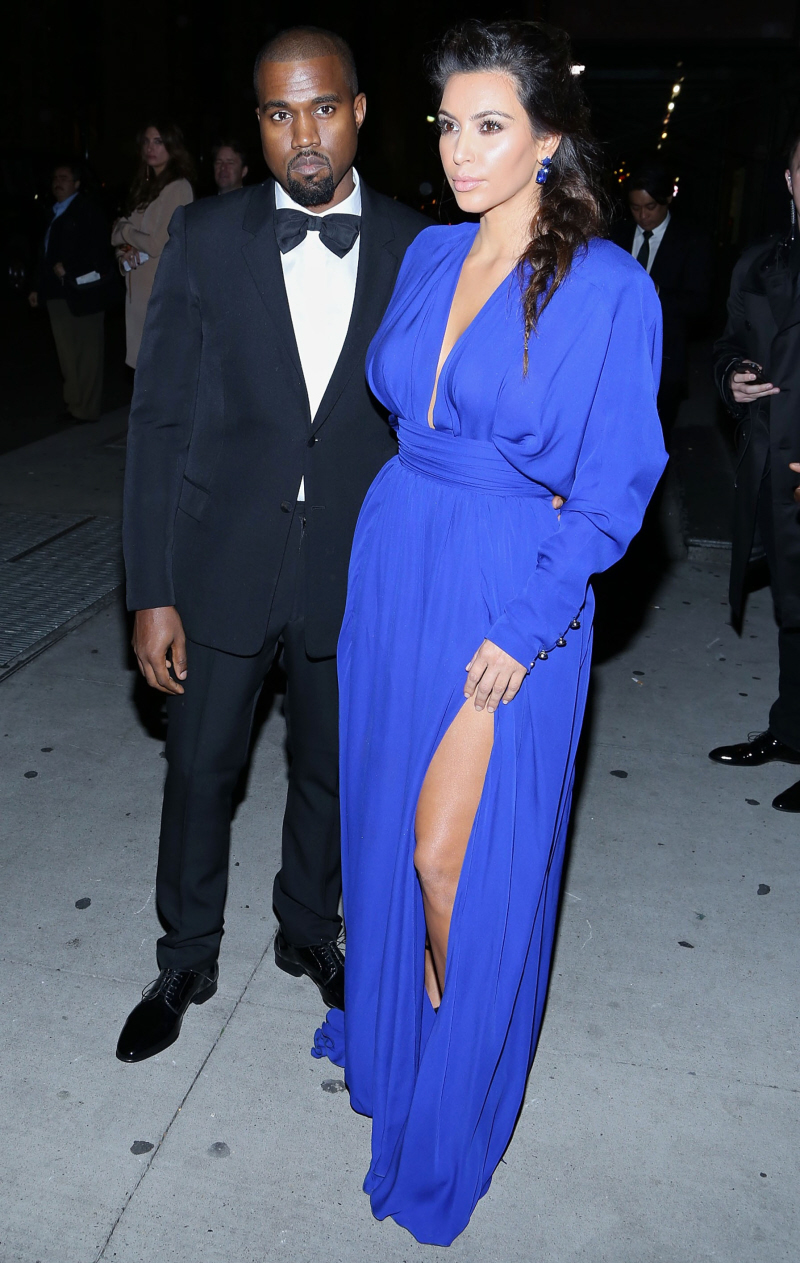 Here are some new photos of Kim Kardashian and Kanye West at last night's Angel Ball 2012 in New York City last night. Kanye took his girl to Italy for her 32nd birthday last week, and now they're so "official" as a couple that they're posing together on a red carpet. Is this the first time that's happened? I think it might be. Although they've posed together outside of events before, obviously, I think this is the first time where they've gone to an event together and walked the red carpet as a couple at the same time. Which is notable, I suppose. Kanye loves that ass. Truly!
Should we talk about Kim's dress? It's awful. I hate nearly everything about this total look. The one thing I guess I'll give her is that the blue looks nice with her coloring, but even then… I'm not a huge fan of cobalt blue. I love shades of blue, and if you want to rock some navy or turquoise or cornflower or sky blue, go ahead. But cobalt can often look very "cheap" I think. You have to know what you're doing with cobalt. And I don't think Kim knows what she's doing. This dress has too much material and it adds weight on Kim. The sleeves are horrible. The plunging v-neck makes her bolt-ons look rigid, and the front slit is much too high. Add to all of that the horrible styling…ugh. That hairstyle is awful. I will say this, though: 'Ye looks good in his tux!
Back to Kanye and how he feels about Kim… there are lots of rumors about Kanye perhaps proposing to Kim on or around her 32nd birthday. Even Ryan Seacrest suggested that Kim was "demanding" an engagement ring from Kanye, and that Kanye was going to propose for sure. While I don't think Seacrest has any intuition when it comes to Kanye, Seacrest must be getting his tips from the Kardashians, and that means Team Kardashian is gearing up for another engagement.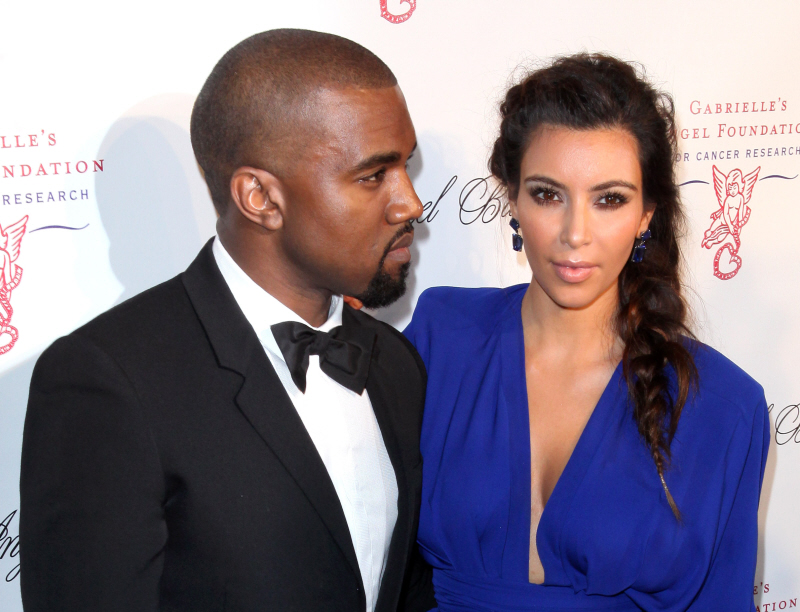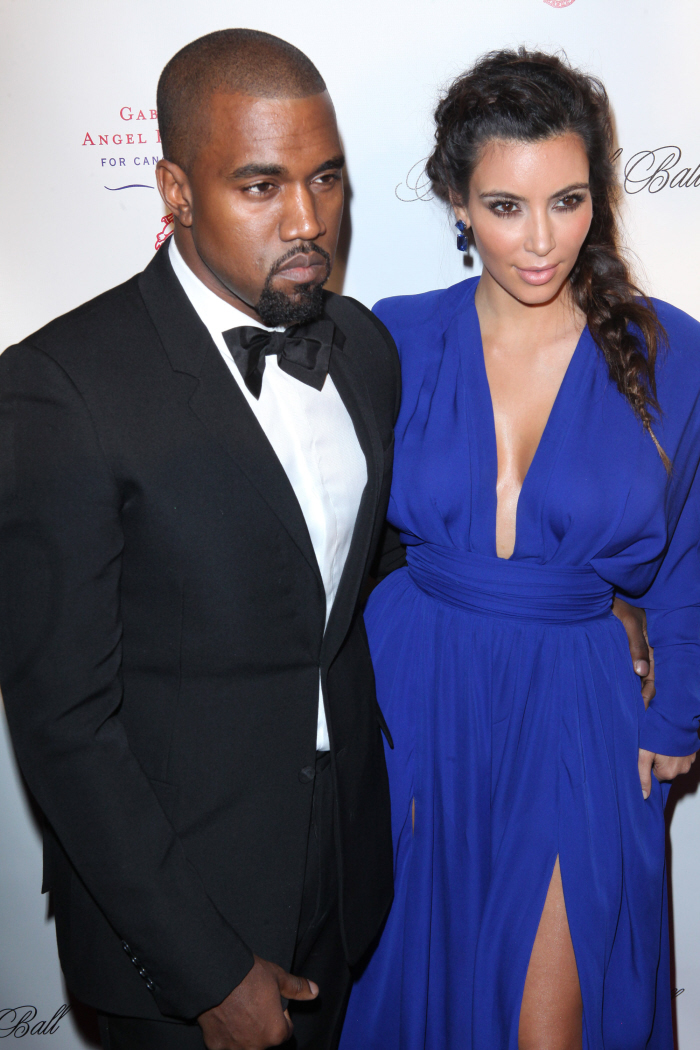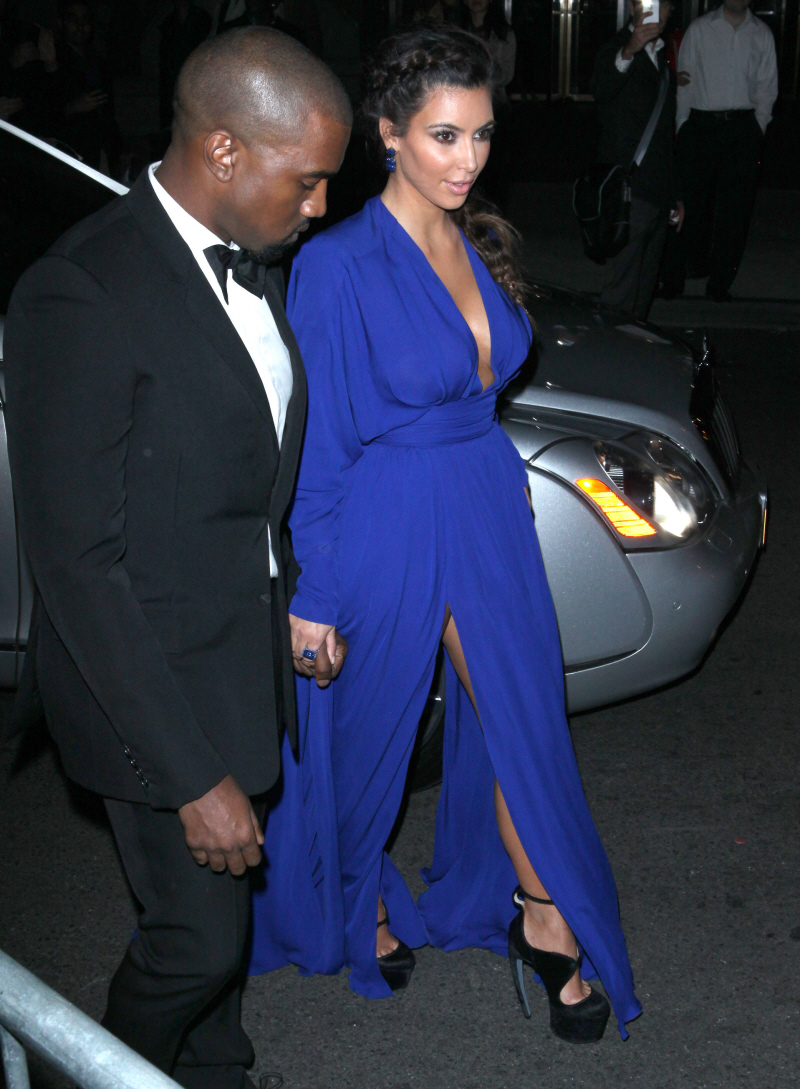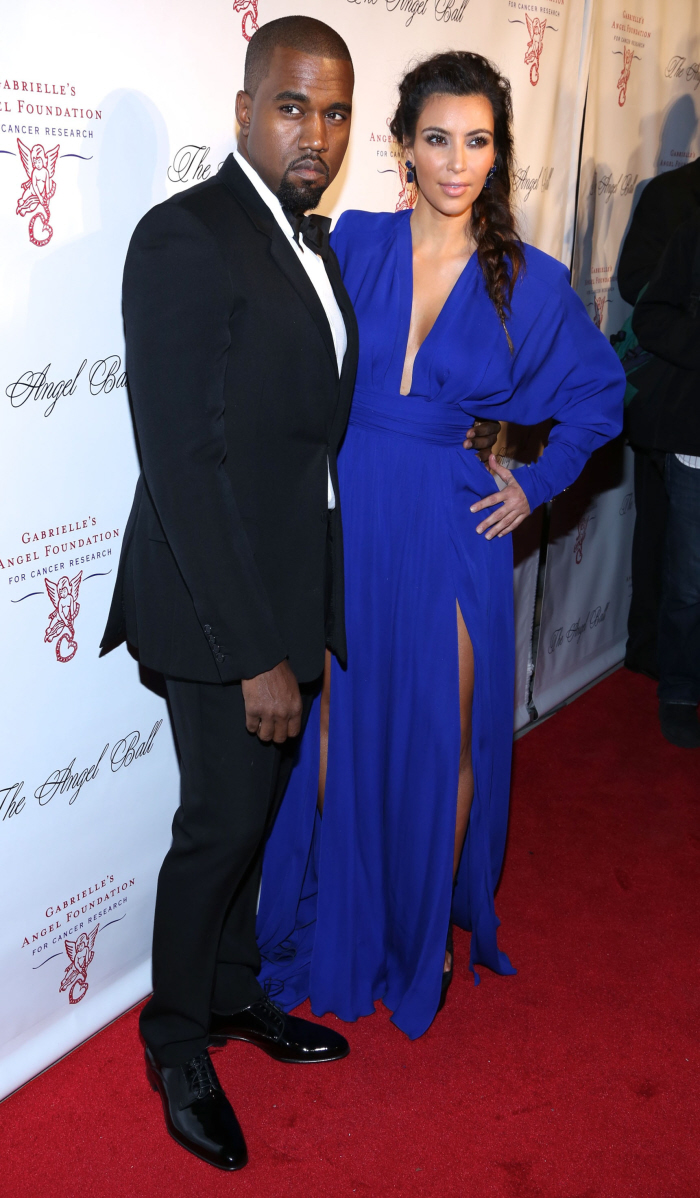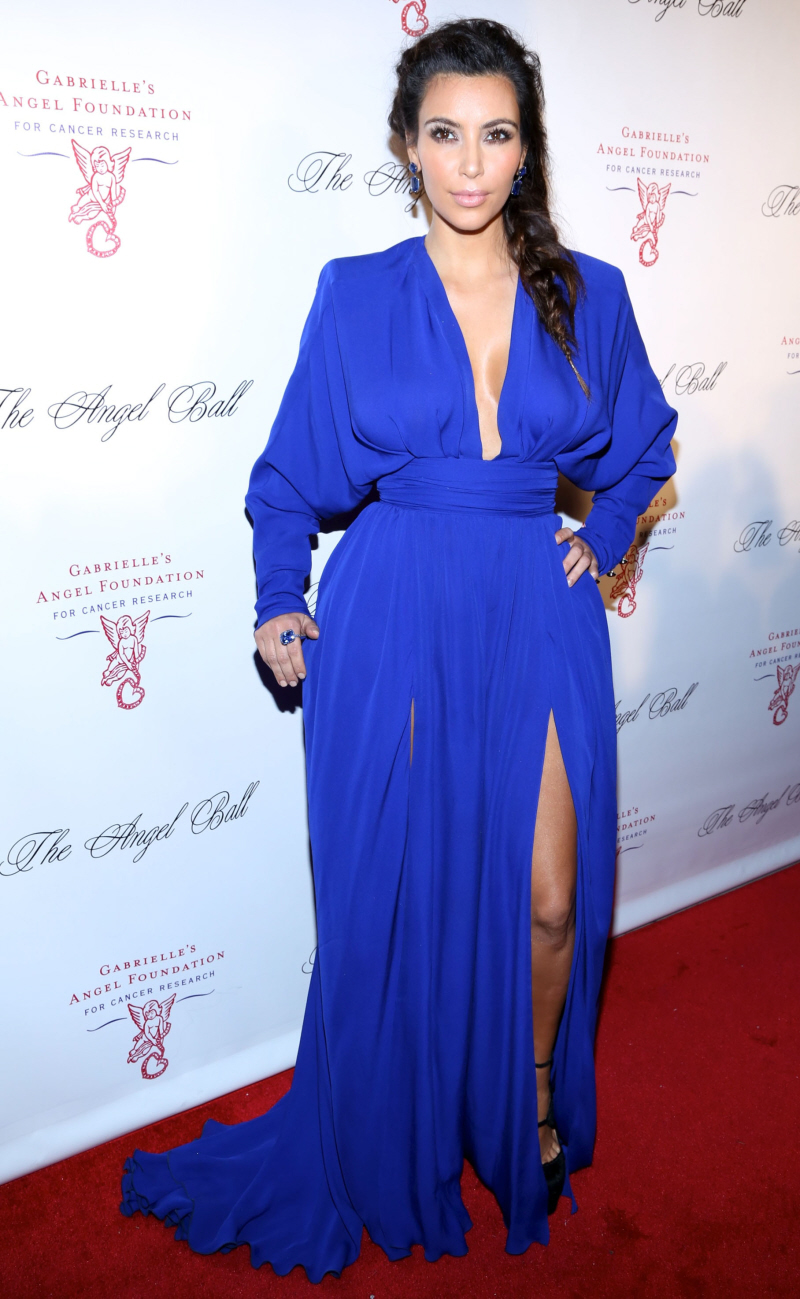 Photos courtesy of Andres Otero/ WENN.com.

Posted in
Fashion
,
Kanye West
,
Kim Kardashian