Angelina Jolie was going to "burn" her 'Blood & Honey' script if people hated it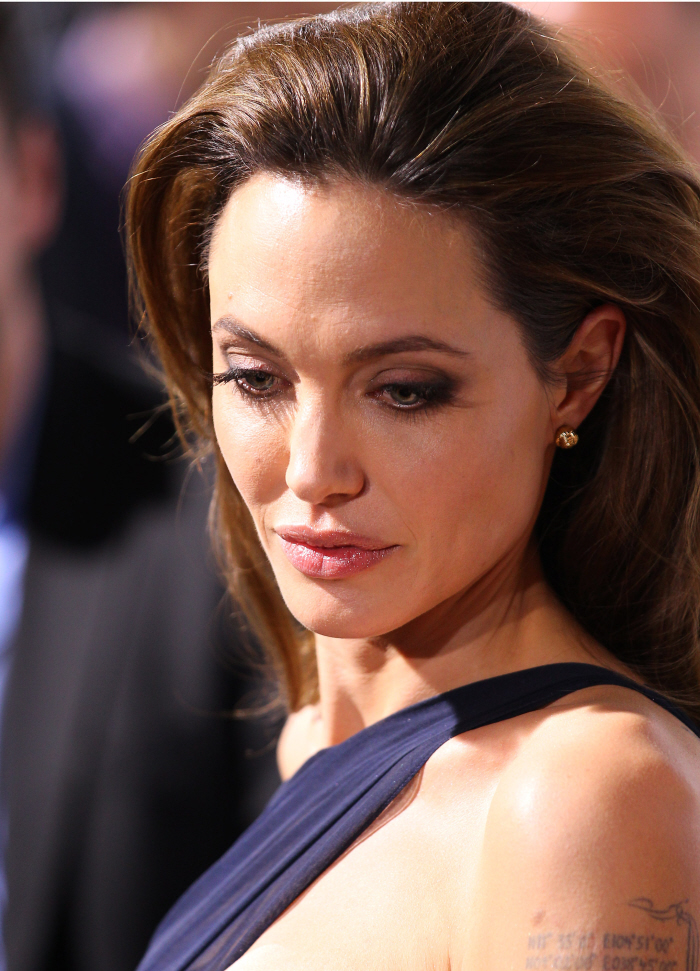 I was going to start this post by talking about a super-boring new interview with Angelina Jolie. I'll save it for the end of the post, though, because I like this tabloid story so much more. I should point something out – I've been reading the tabloids regularly for years now, and ever since Kate Middleton and Prince William became engaged, the tabs have been itching to do something about Kate and Angelina Jolie. There are constantly stories about Kate wanting to meet Angelina, and Angelina wanting to meet Kate, and Kate wanting to model her charity work on Angelina's UNHCR work and stuff. Generally, I think those stories are crap. But I still enjoy them. Anyway, OK! Magazine claims that Kate is now modeling herself after Jolie, for better or for worse:
The Duchess of Cambridge has a serious girl-crush on Hollywood's star Angelina Jolie and royal insiders are worried. From her weight loss to her humanitarian efforts, Kate Middleton is starting to resemble Brad Pitt's lady love.

"Kate adores how Angelina's always so graceful and elegant and makes everything look so effortless," a friend tells OK!.

Weight Loss
In the run-up to her April 2011 wedding, then Kate Middleton shed 16 pounds from her 5-foot-10-inch frame with a diet-and- excercise routine. She liked what she saw. "Since then, she has cut down on food even more," a close pal tells OK!. "Kate now has the build of a supermodel and can't believe she's giving her hero, Angelina, a run for her money on the red carpet."

But palace insiders fret that Kate, who weighed 120 pounds at her wedding, may starve herself down to Angie's size; the 5-foot-8 star is about 97 pounds. "Many friends think Kate looks too thin," says the pal. "But she says she's happy the way she is."

Adoption
Heirs are supposed to produce… more heirs. But while Kate and Prince William hope for kids of their own, Kate's pal notes, "She has always said how much she'd like to adopt a couple of kids, just like Angelina. She and Wills think it would be a really modern thing to do."

Humanitarian Work
The duchess hopes to mimic both William's late mother, Princess Diana, who was known for fighting AIDS and land mines, and U.N. goodwill Ambassador Angelina, who has visited myriad strife-torn regions. "Kate intends to show the world she's a strong, independent woman — just like Angie," her close friend tells OK!.
[From OK! Magazine]
You know how I know this is full of crap? Because of the adoption stuff. Kate would never. She and William wouldn't be allowed to adopt. It would never even enter Kate's mind. Although I suspect she's not looking forward to gaining pregnancy weight, Kate knows her duty (to have babies), and she will fulfill her obligations.
Anyway, onto the new Angelina Jolie interview. It's mostly about In the Land of Blood and Honey – you can read it here. Here are some of the more interesting quotes:
When Jolie first wrote the script…"Brad (Pitt) saw it and said, 'It's not that bad, honey, you might want to send it out and see what response you get.' I said, 'Well, I'm not doing it without the people from the country. If people from all sides agree to make it, then we'll do it. If they don't, we'll burn it.' "

Learning on the job: "Every day I learned so much. I mean, everything," says the Oscar-winning actress, laughing. "I had to understand the camera, shot lists – how to make a shot list. The first time I said, 'Action,' nobody could hear me because I wasn't loud enough. How to do sound, color timing. Once the girls said, 'We need more of a scene at the top of this section.' And I said, 'Yeah, we do …' And then I realized, 'Oh, I'm the writer! Give me a half an hour, I'll try to come up with something.' "
[Via ONTD]
In other Jolie news, a portion of the profits made from the soundtrack of ITLOFBAH (composed by Gabriel Yared) will be donated to SOS Children's Villages, an organization that Angelina has been affiliated with for years. The money will be directed towards SOS Children's Villages in Bosnia and Herzegovina. Jolie said, "We are happy that a portion of the proceeds from the film's soundtrack will support SOS Children's Villages in Bosnia and Herzegovina to provide stable, family-based homes to children, regardless of religion, ethnicity or gender, who do not have their own families to care for them." Go here to read more, and here to donate to SOS Children's Villages.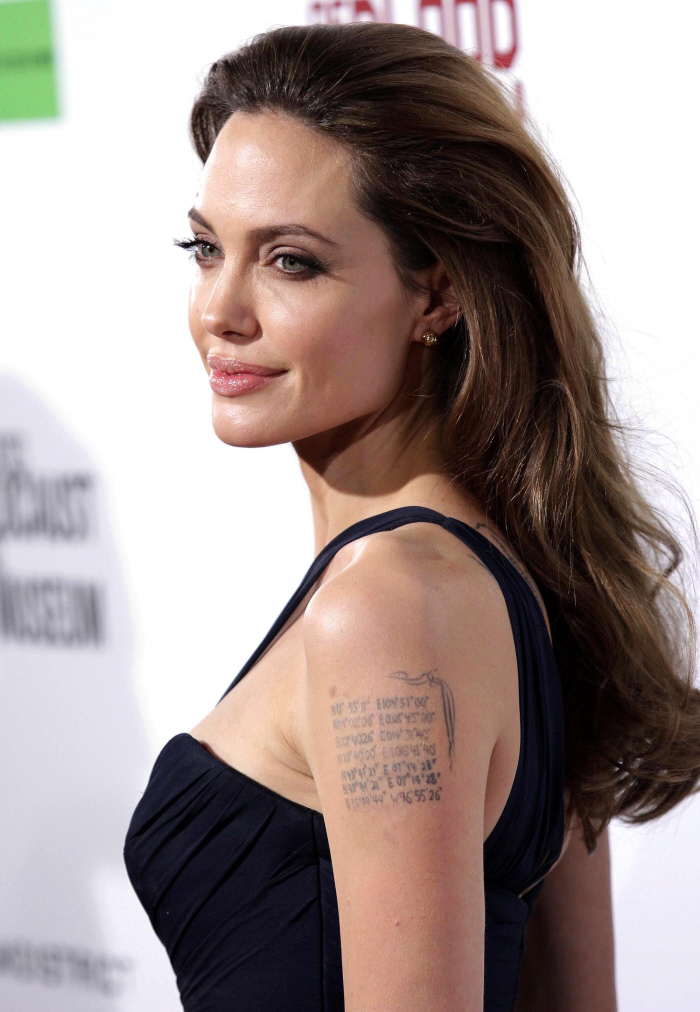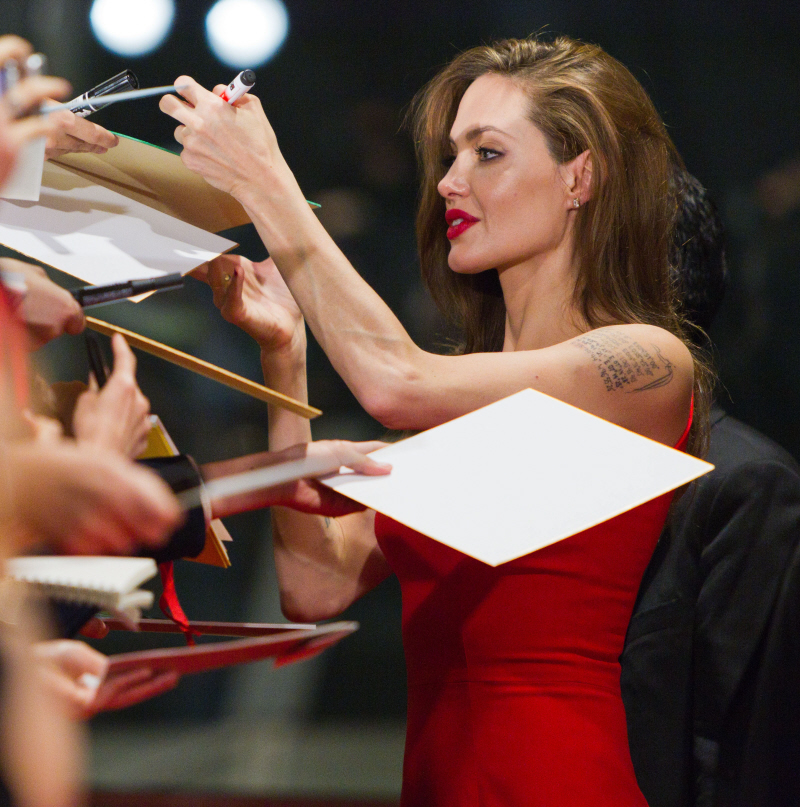 Photos courtesy of WENN.

Posted in
Angelina Jolie
,
Kate Middleton