Kerry Washington: 'I was a kooky theater kid, silly and goofy and academic'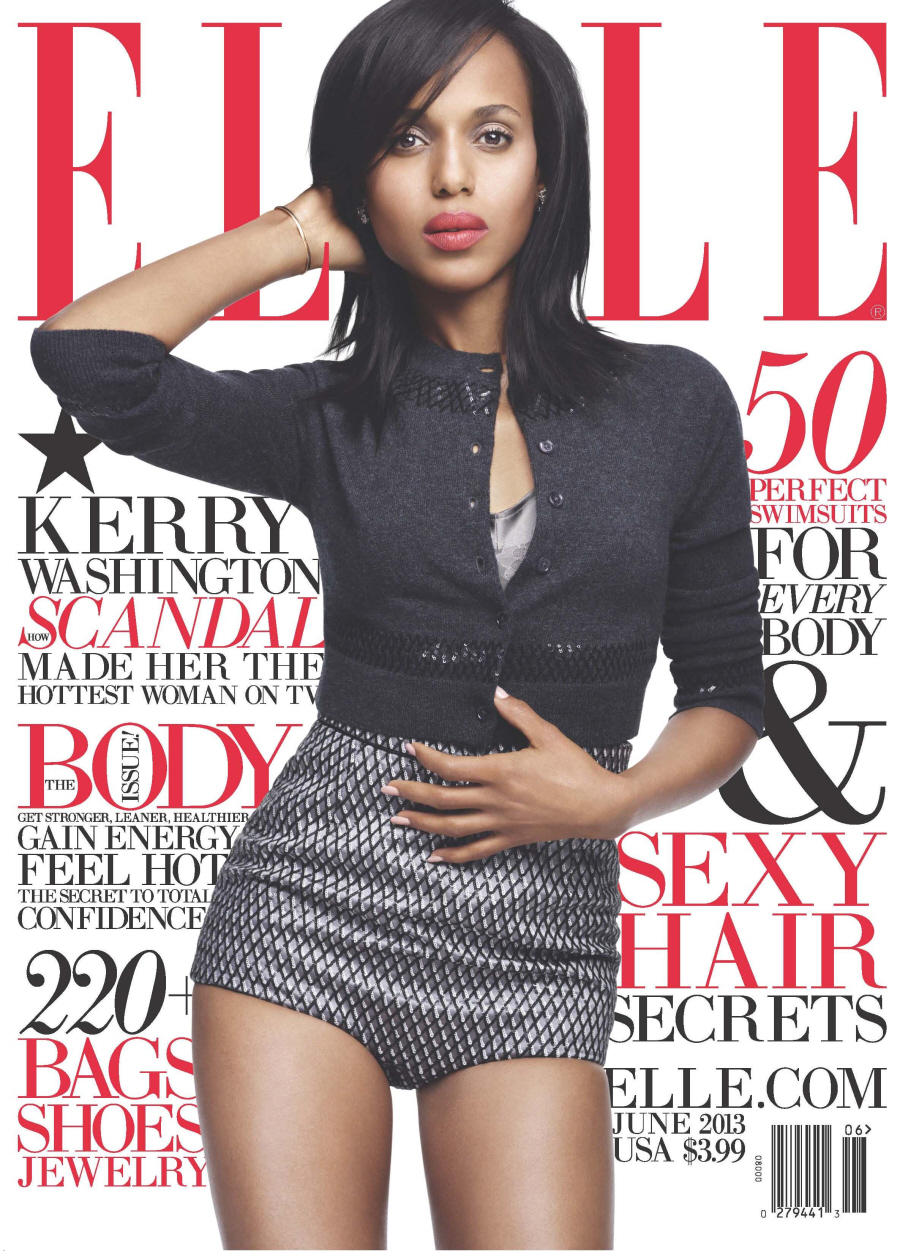 Isn't it nice to see Kerry Washington on the cover of a major fashion magazine? I like this. I like that several projects all "hit" within a year and now Kerry has had her breakthrough, which was long promised. I remember when she was supposed to break through back in 2004-06, with roles in Ray and Last King of Scotland, but it didn't really happen. She worked consistently, but now everyone is talking about her because of Scandal and Django Unchained, and because she's one of the best dressed ladies on the red carpet. Anyway, her Elle cover story seems pretty basic (you can see the slideshow here):
On the career Washington thought she'd pursue:
"I imagined I'd be a clinical psychologist, with a focus on how performance shapes identity. I'd figure out ways to use role-playing in the healing of people."

When asked if as a girl she thought she'd ever consider modeling or becoming a film actress:
"I was not that girl. I was a kooky theater kid, silly and goofy and academic."

On getting red-carpet ready:
"I found out I enjoy the process. All these people show up at my house, they all have kits, someone has dresses. And it's like, Let's have fun. It's not all about me. We're able to create stories on the red carpet."

On her current success:
"I'm the luckiest broad in Hollywood now. To be the lead actor on Scandal and to be in the highest-earning Tarantino movie- I don't get to ask for more."
Do you think she was really the "kooky theater kid, silly and goofy and academic"? Eh. Nearly every actor these days claims to be the kooky theater type. I don't really get it. SOME of them were surely the popular cheerleaders or star athletes, just by the law of probabilities. As for Kerry's bragging about being "the luckiest broad" – I would roll my eyes if it was some 22-year-old who just came out of nowhere. But Kerry didn't come out of nowhere – she's a 36-year-old who has been slogging through Hollywood for more than a decade. She deserves this!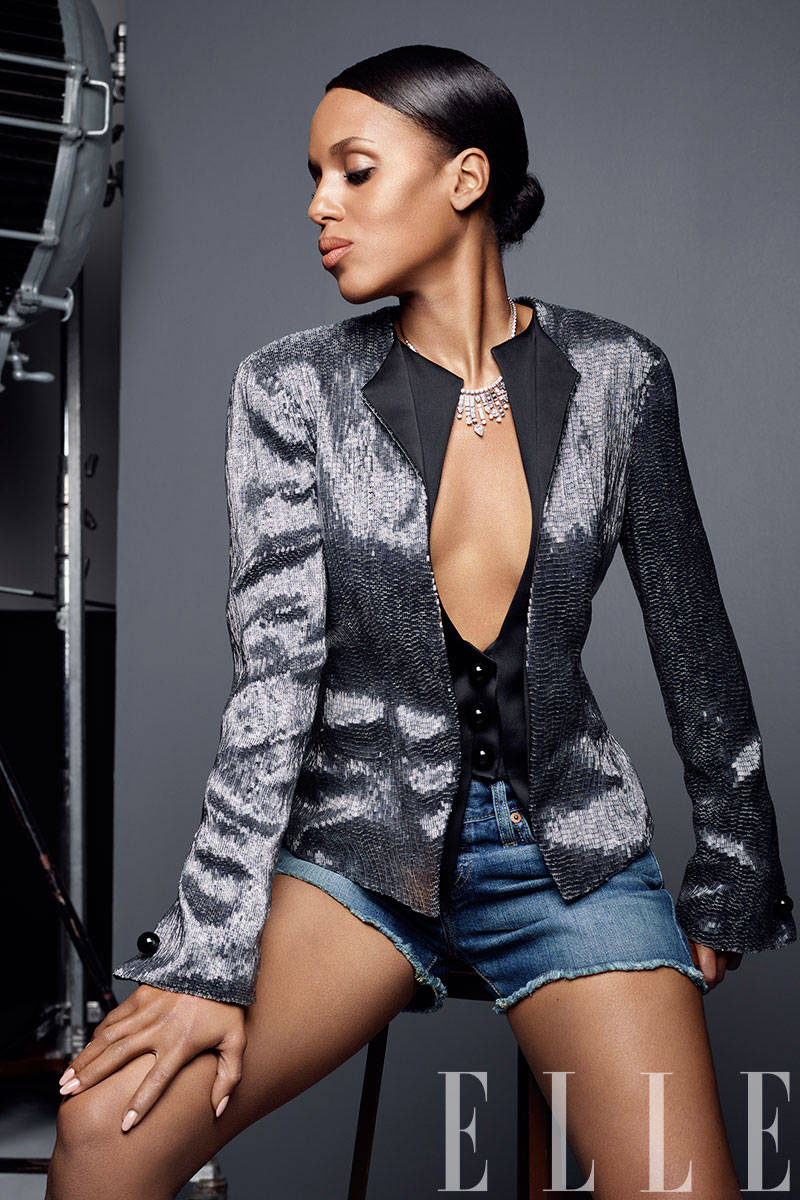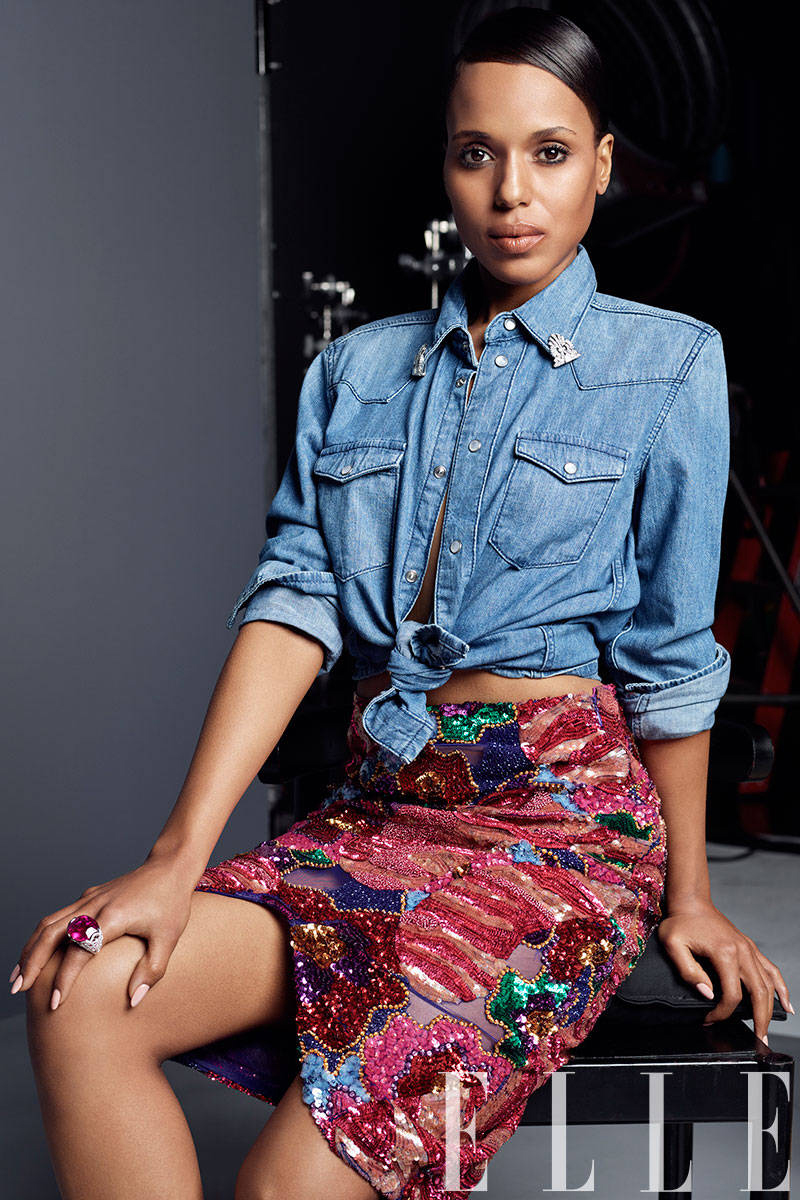 Photos courtesy of Elle.

Posted in
Kerry Washington