Kristen Stewart confirmed for sequel to 'Snow White', to be released in 2015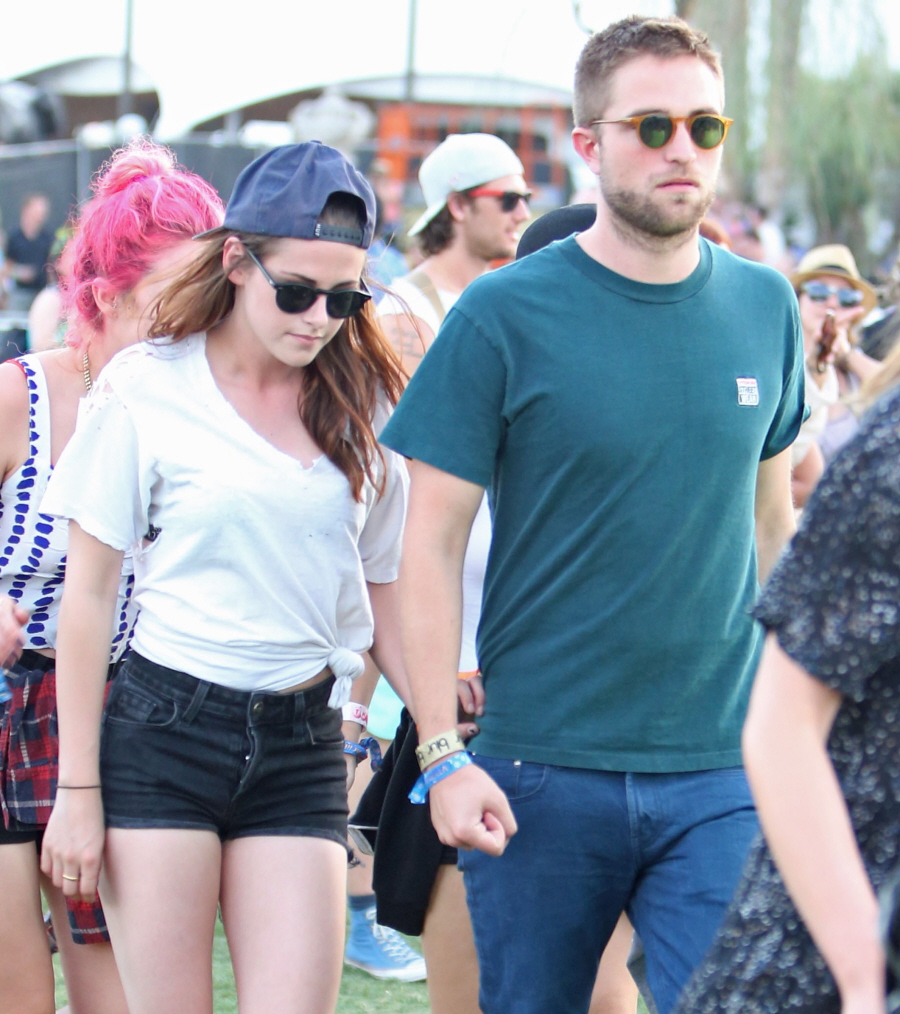 Here are some additional photos of Kristen Stewart and Robert Pattinson at Coachella – you've already seen them, because I wrote about them this past weekend and the Twihards basically hijacked the thread and it was a mess. A glorious, sparkly mess. I'm not sure if I'm a Twihard Hero or a Twihard Enemy at this point. I'm just trying to call it like I see it – there is absolutely NO reason for Rob and Kristen to be together at this point other than the fact that they simply want to be together. Yeah, I think that makes him look spineless too, but I also think Rob was able to change up the dynamics in their relationship so he had more power. Was it worth it? We'll see.
I would imagine that Rob will have something to say about this news, although Kristen isn't going to want to hear it. For months, people have been debating whether or not Snow White and the Huntsman would get a sequel – it made money and it proved that Kristen could carry a non-Twilight film. But the film is also closely associated with Kristen's epic, public self-immolation when she had an affair with SWATH director Rupert Sanders, an affair which eventually ended his marriage and put her own relationship on unsteady footing for months. Well, at CinemaCon this week, the chairman of Universal confirmed that the SWATH sequel is going forward and that Kristen is going to be a part of it.
Looks like Snow White is still the fairest of them all. After months of speculation about a possible Snow White and the Huntsman sequel, Universal Pictures chairman Adam Fogelson confirmed that the studio is indeed planning a second installment of the movie, which starred Kristen Stewart and Chris Hemsworth in the title roles.

Fogelson announced the news at a CinemaCon presentation in Las Vegas, Nev., on Tuesday, April 16. The film is apparently in development for a targeted 2015 release date.

Last summer, Stewart's future with the franchise seemed uncertain after she and director Rupert Sanders were caught cheating on their respective significant others. She was in a relationship with her Twilight costar Robert Pattinson at the time; he was married to model Liberty Ross, who played Snow White's mother in the movie. (Ross has since filed for divorce.)

In December, however, the actress suggested to Indiewire that she was "absolutely" on board for a sequel but under strict instructions not to talk about it. "It's gonna be f–kin' amazing. I'm so excited about it, it's crazy," she gushed. "The other day I said that there was a strong possibility that we're going to make a sequel, and that's very true, but everyone was like, 'Whoa, stop talking about it.' So, no, I'm totally not allowed to talk about it."

There's no word yet on the plot of the second film, or who from the original will be returning. Sanders is reportedly not directing, but the cast members' fates are still up in the air.
Well, a projected 2015 release doesn't mean much. That basically says that they're going to spend the next year trying to piece this thing together, with a half-decent script and possibly/probably a new director too. They'll probably need to wait around for Chris Hemsworth's schedule too, considering he's booked solid for the next year.
Meanwhile, OK! Magazine claims that Kristen and Liberty Ross ran into each other at Coachella the other day. OK! claims that Kristen and Liberty were standing close to each other for Jurassic 5's set and Kristen was "pretty upset". As she should be! I hope Liberty said something.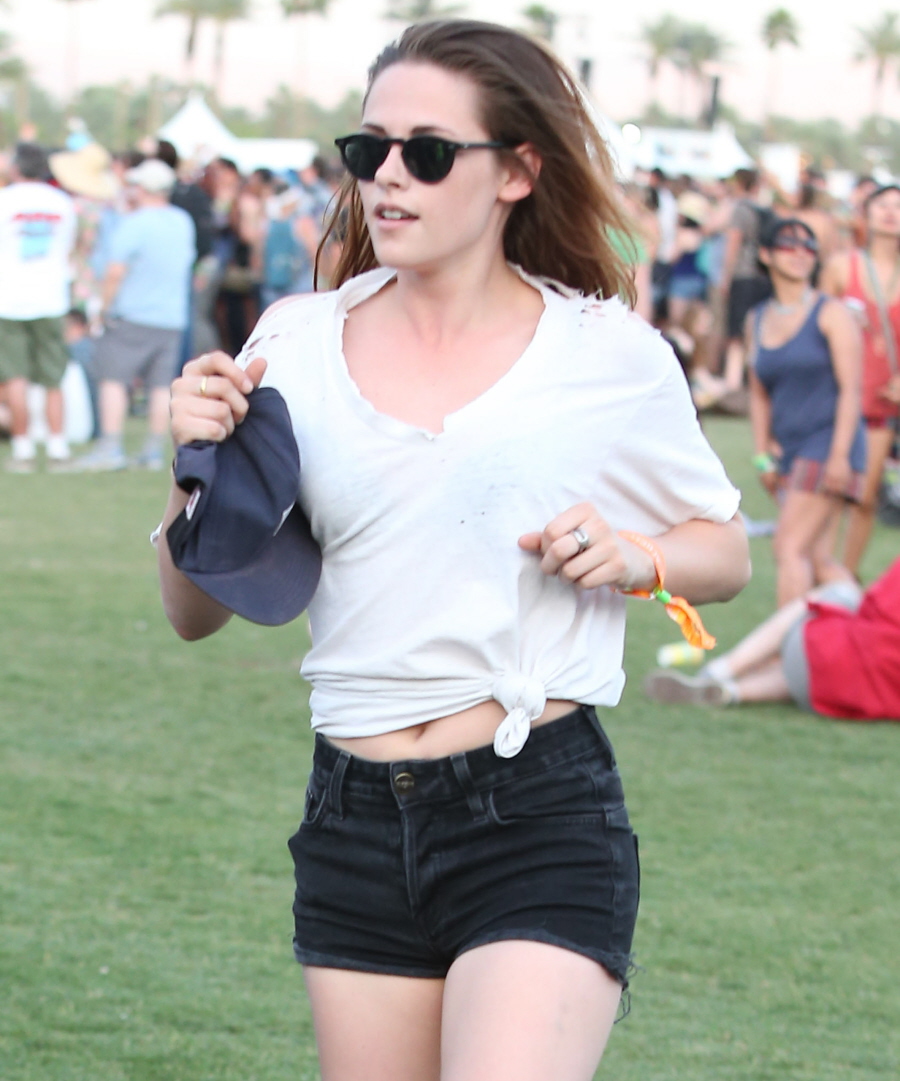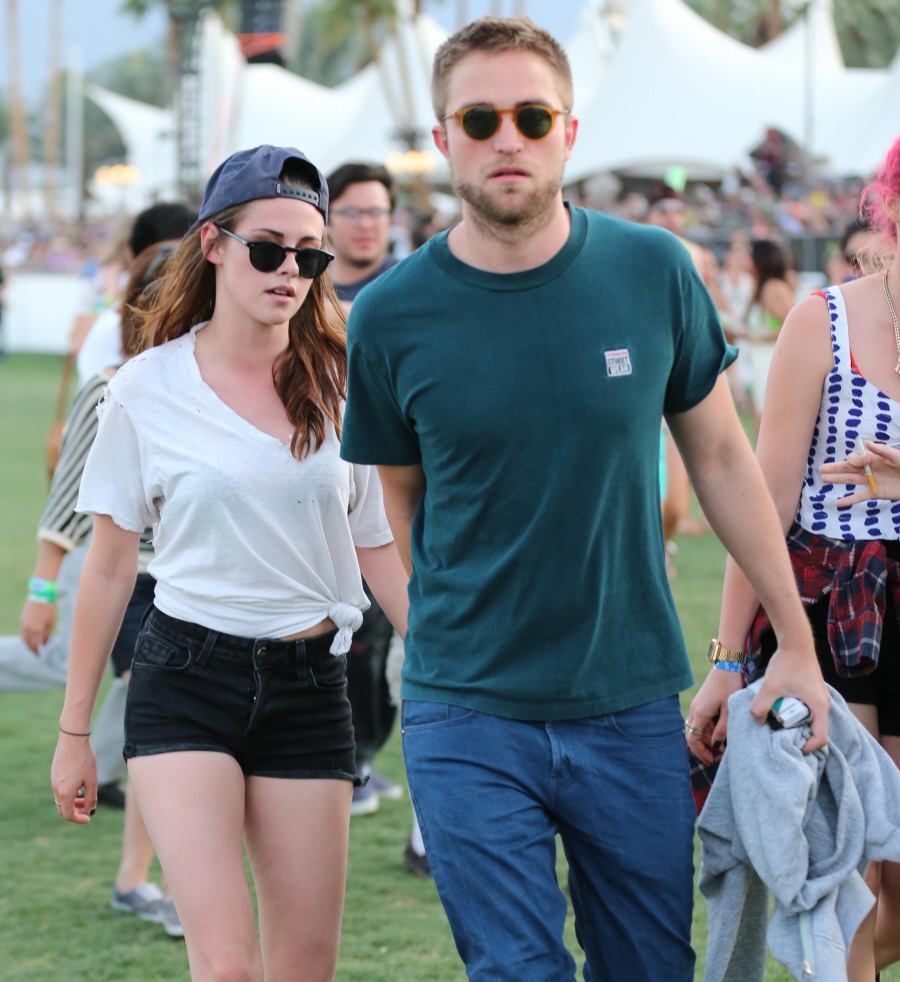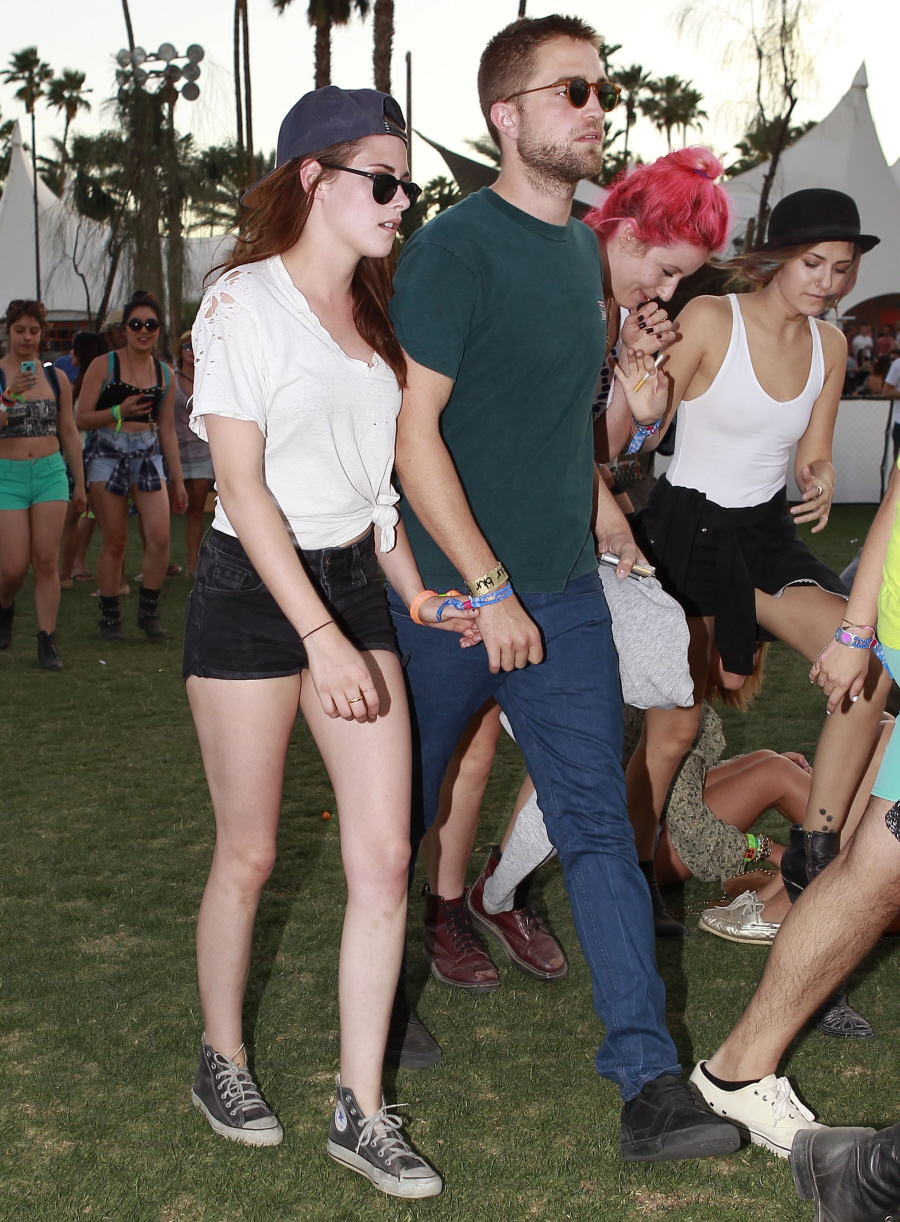 Photos courtesy of Fame/Flynet and WENN.

Posted in
Kristen Stewart