LeAnn Rimes celebrates birthday, 30 years of sailing the S.S. Cray-Cray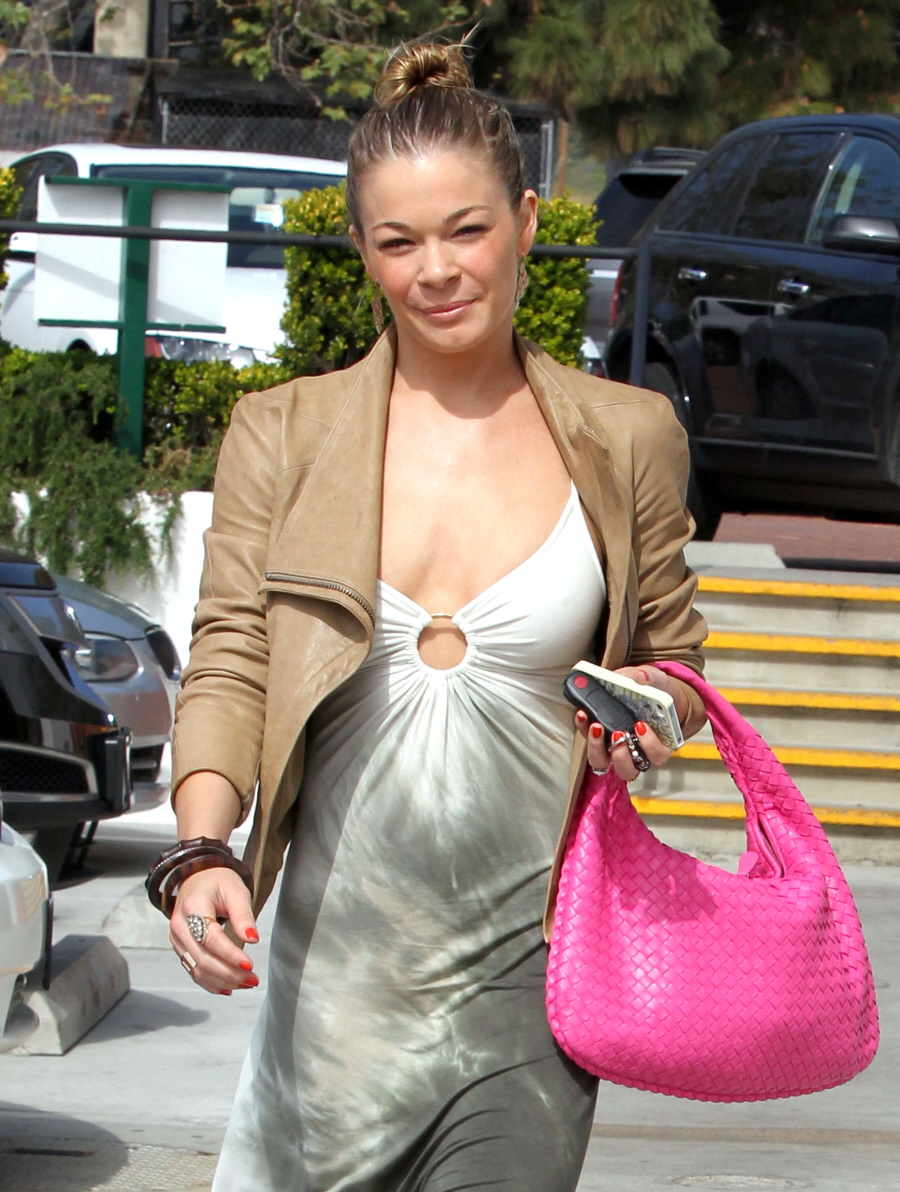 It's LeAnn Rimes' birthday. Today. Not yesterday. Not this past weekend. Not a week ago. Today. I'll totally understand if you didn't even realize that LeAnn's birthday was today, because LeAnn has been tweeting about her 30th birthday for – NO JOKE – more than a month. We even covered some of her "early birthday celebrations" last week, in which LeAnn wore a bikini and drank tequila, which… happens pretty much every day in LeAnn's life. Anyway, "somehow" LeAnn managed to get People Magazine to cover her 30th birthday party (one of many), and People wrote up a nice article and they even managed to get some exclusive video (which you can see here).
When LeAnn Rimes turns 30 on Tuesday, she won't be missing her 20s one bit.

"Die, 20s, die!" was the theme of the country star's birthday party, which she celebrated with 20 friends and family members at a private Laguna Beach, Calif., home on Aug. 18.

"I've been ready to leave my 20s behind," she tells PEOPLE. "I had so many amazing things happen in my 20s, and I also had a lot of hard lessons to learn."

"I really have been truly excited about turning 30. I'm ready to be stronger than ever. It's a new chapter," adds Rimes, who shared an exclusive video of her birthday bash with PEOPLE.

Rimes's husband, Eddie Cibrian, was there to give his wife a kiss after she blew out the candles on a birthday cake, which was topped with a mini-version of Rimes in a bikini standing atop a coffin. "I'm stompin' on my 20s, stompin' 'em out," she says.

Rimes, who is gearing up for the upcoming release of her latest studio album, Spitfire and a fall tour, says she found the cake topper designed by a friend "hysterical."

"It's funny that people have this obsession with me in a bikini," she explains. "I'm on the beach. What am I supposed to wear?"

"I grew up with chronic psoriasis my whole life and the last six years is the first time I've actually been super healthy: my skin is clear, I'm taking care of myself, and since I'm turning 30, between psoriasis and my [bottom] sagging, I only have a few more years to do it so I might as well wear one," she says with a laugh.

Birthday Gifts
In addition to the sweet smooch, Cibrian, gave his wife another early birthday present: a rose gold and diamond Cartier "Love" bracelet.

"I've always wanted one. I cried so hard when he gave it to me," says Rimes. "He's always so thoughtful."

Another memorable present? "A friend I've known since I was 15 had everyone make a little video about their favorite memory of me, and he put it all together. It made me cry for half a day," says the birthday girl. "I have a beautiful life – I am lucky."
LOL. Just… LOL. There are so many details that made me giggle. Like, the exhaustive explanation of why she always wears bikinis – she's on the beach! She can only wear bikinis for a few more years! She has skin problems! She's just like us! Etc. But I love the part about her birthday present. I wonder how Eddie knew what she wanted for her birthday? Maybe he knew because she picked it out, bought it and told him to wrap it and give it to her for her birthday? Because seriously, can Eddie even afford to buy a Cartier bracelet? That being said, I can't believe LeAnn hasn't tweeted a photo of the bracelet yet. Remember when she tweeted a photo of her fug-as-hell "anniversary ring"? I miss LeAnn's photos. Truly. She's just launched a new members-only site in which members have to pay $12 for the privilege of seeing LeAnn's exclusive photos and reading her mind-numbing thoughts. I was going to offer some kind of prize for anyone who wants to join the site and forward me all of LeAnn's thoughts and photos, but really… I don't think this will last very long. Her TMI will come back to Twitter soon enough.
Thirty years of smooth sailing on the S.S. Cray-Cray: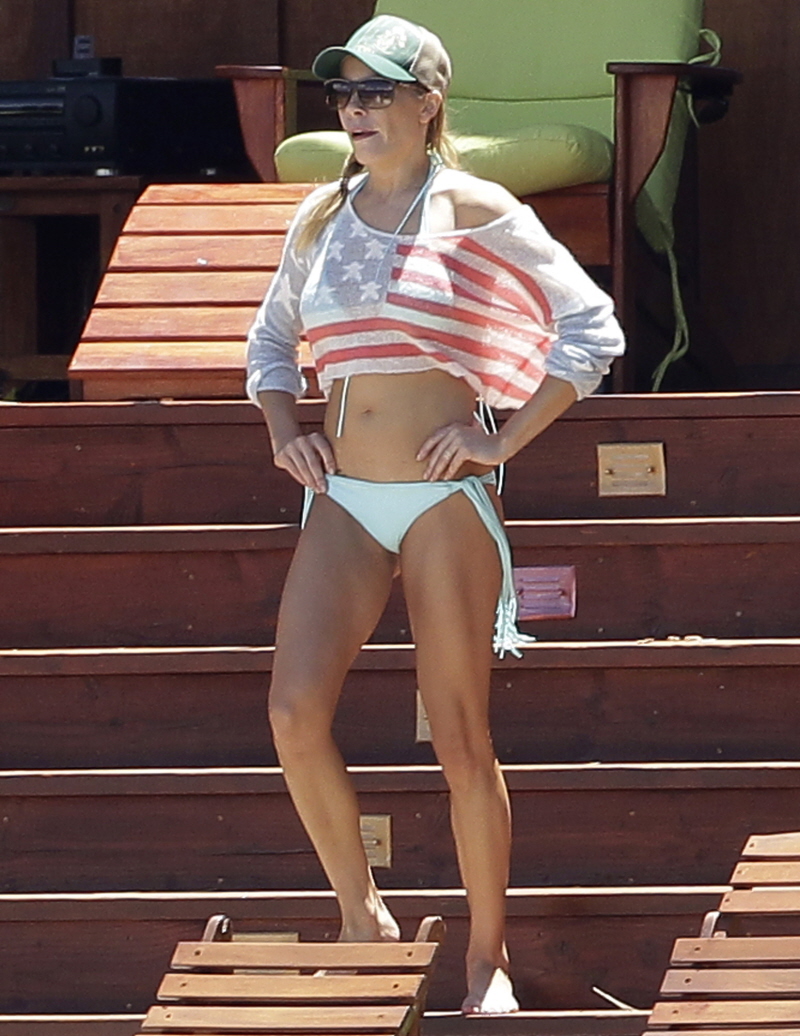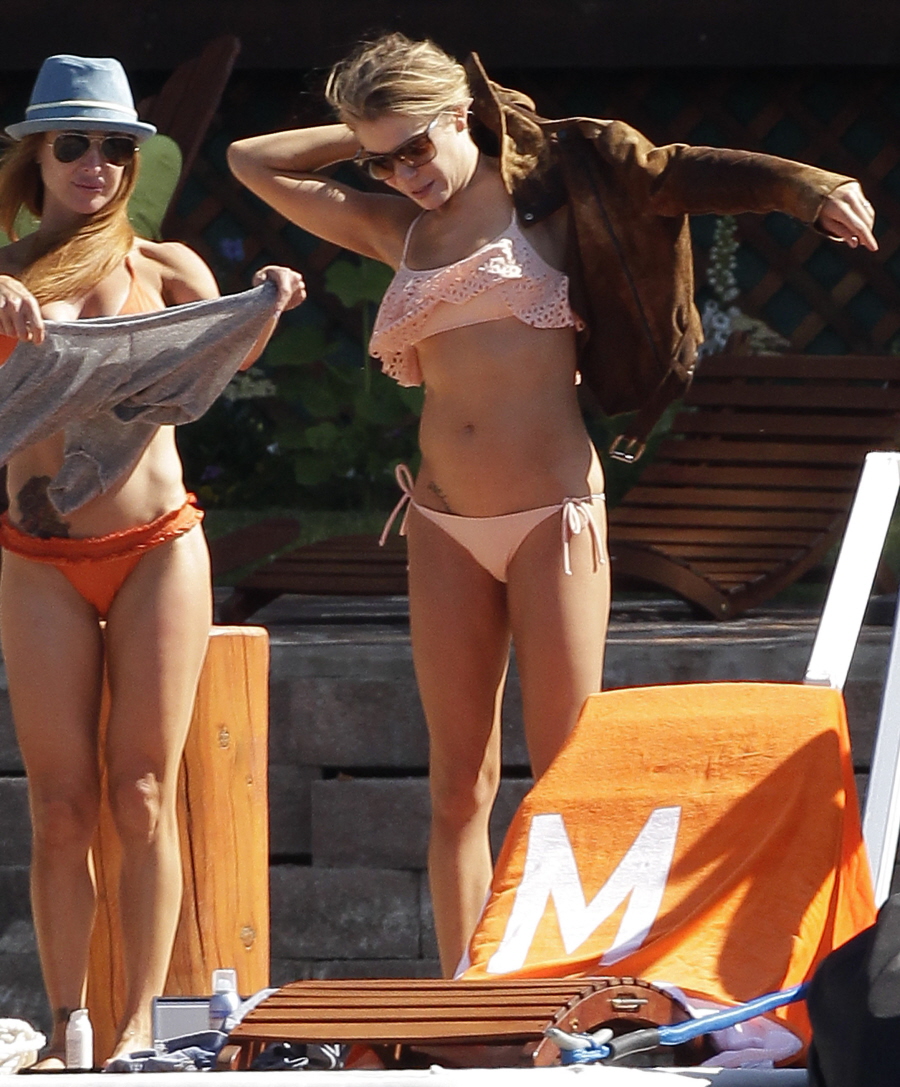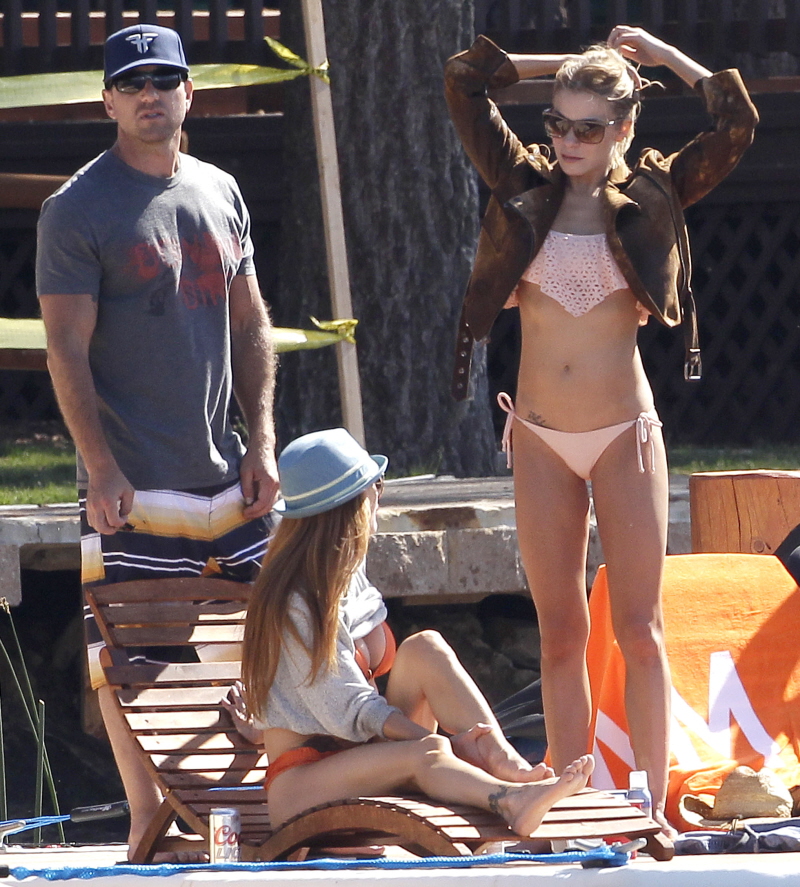 Photos courtesy of Fame/Flynet.

Posted in
Birthdays
,
LeAnn Rimes