Eva Mendes looked really Botoxy at 'The Other Guys' premiere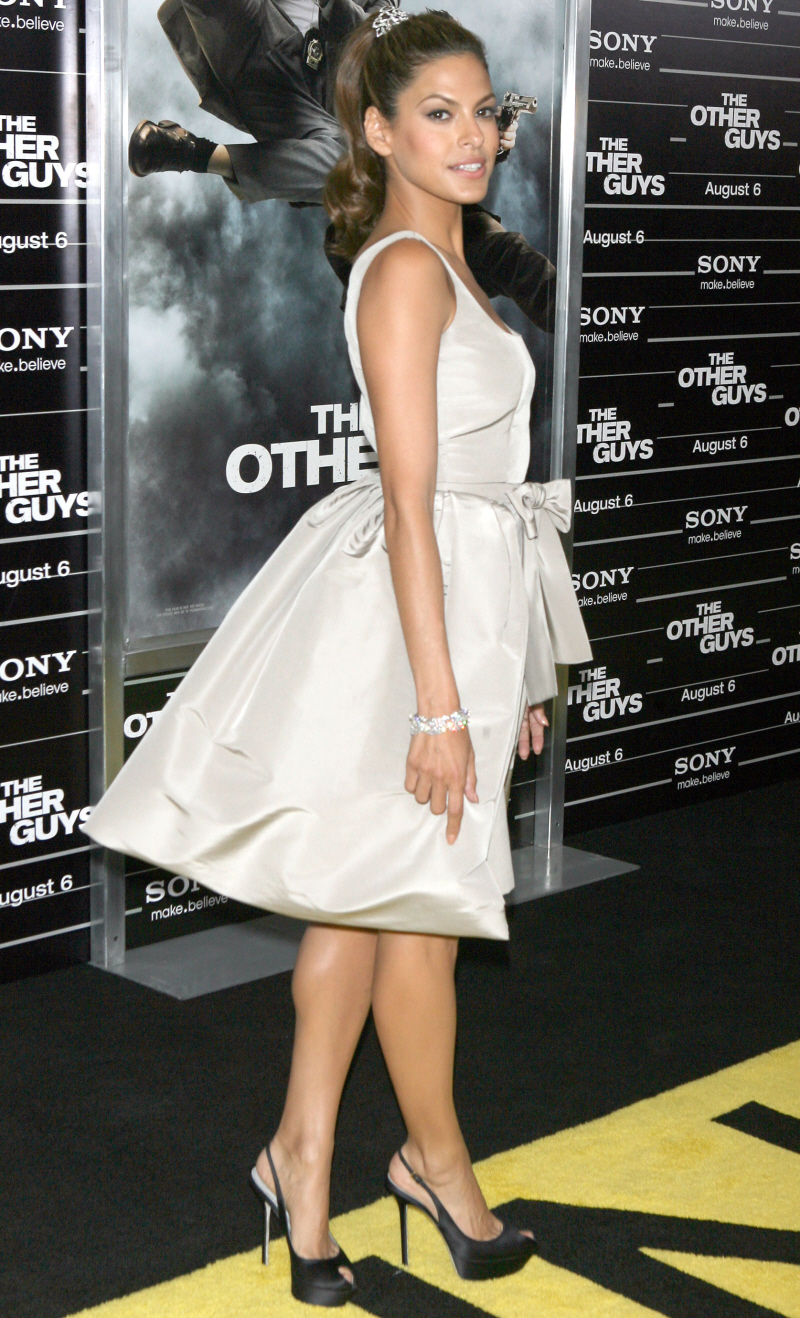 These are some new photos of Eva Mendes at The Other Guys premiere last night. I'm kind of "meh" on her dress (which I think is Oscar de la Renta), but her styling is crap. As I've mentioned before, I never really know what to think of her. She always seems drunk or high on the red carpet, and she poses like she thinks she's the sexiest thing ever – which is what she always talks about in interviews, how sexy she is. Eh. Also: is it just me or does her face look jacked? Is it just the way she's making faces, or has Eva been 'Toxing? One more thing: Perez Hilton claims that Eva might have a sex tape about to hit the Internet today – because I guess her film is coming out and what better way to promote it, right? Here are the photos that make me think she's Botoxing: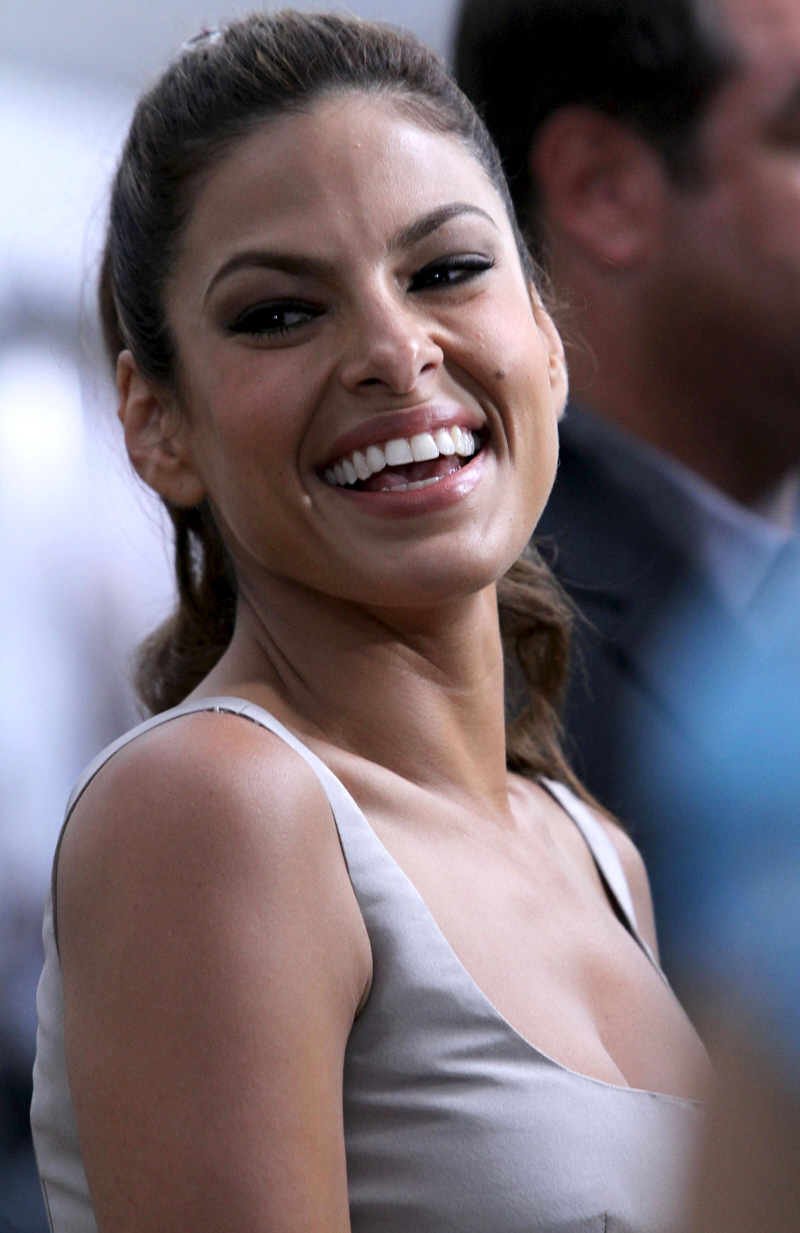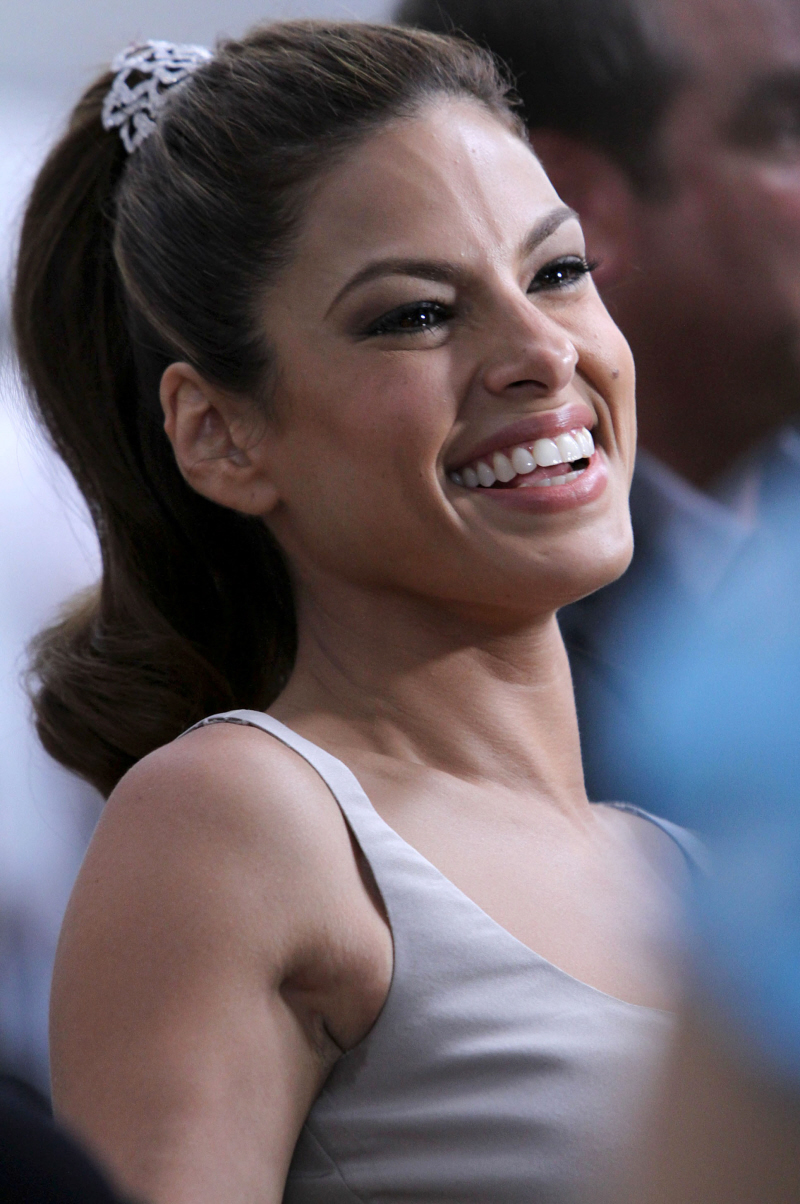 Here are some more photos from the premiere. Mark Wahlberg looks adorable (and short!) and Samuel Jackson looked like a bad motherf-cker, as always. Also: look at Horatio Sanz! Damn, that boy is really cute!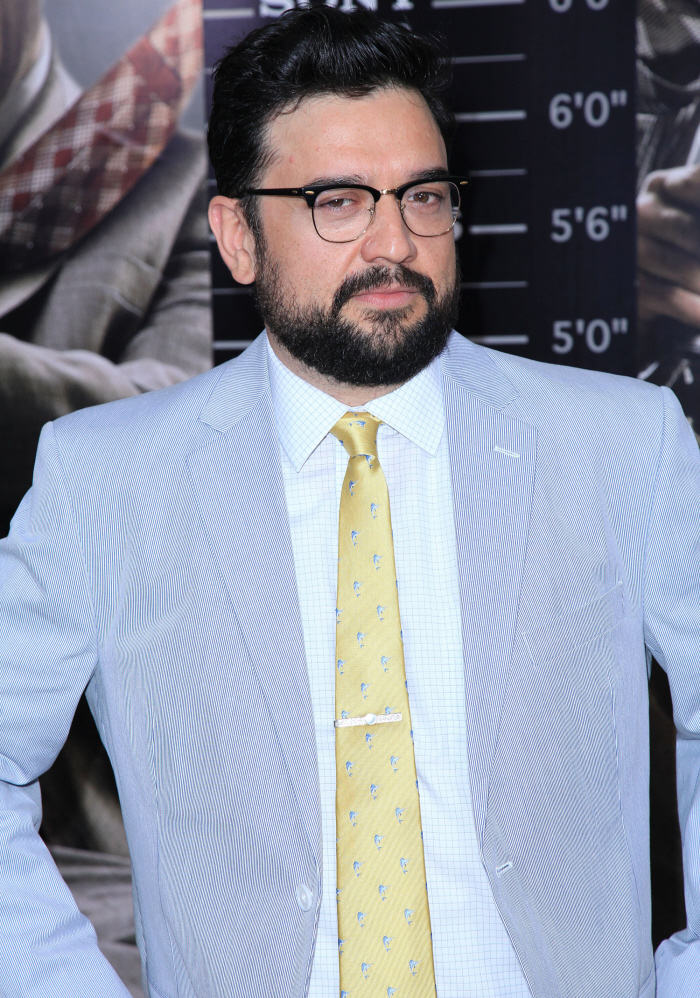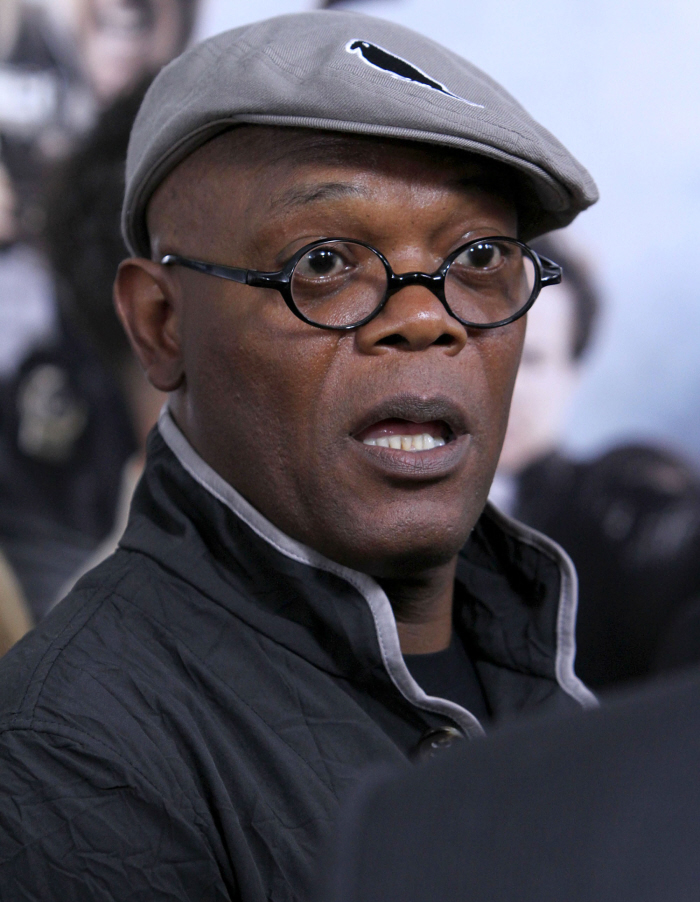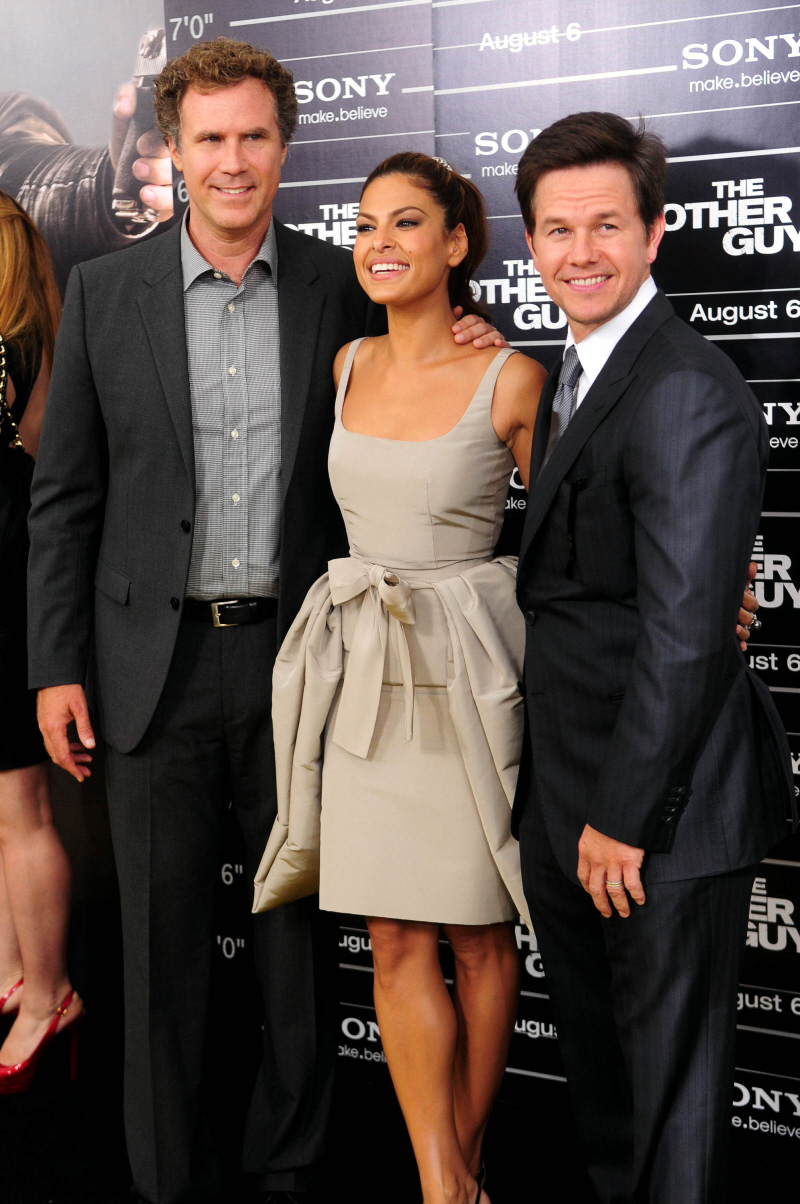 Photos from the NYC premiere of 'The Other Guys'. Credit: WENN.

Posted in
Botox
,
Eva Mendes
,
Mark Wahlberg
,
Premieres