Michael Fassbender & Benedict Cumberbatch are finally going to work together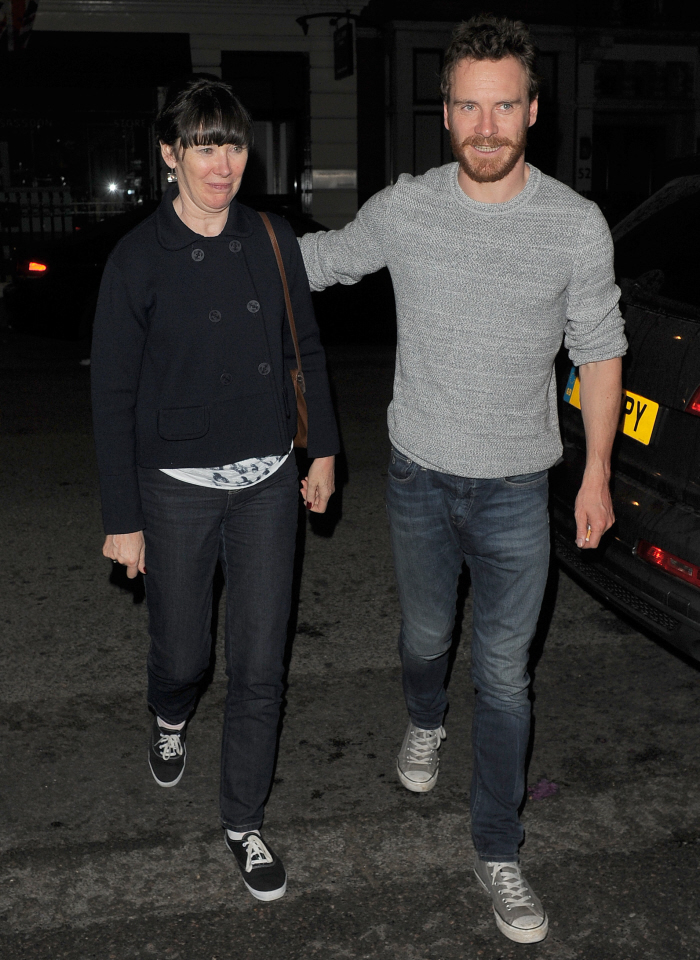 Ah, new Fassbender photos! And new Benedict Cumberbatch photos! Isn't today glorious? These are photos of Michael Fassbender and the cast of Prometheus celebrating after the Thursday night premiere in London. Fassy & Company went out to 34 for dinner and drinks. Guess who Fassy's date was? HIS MOM – she's the dark-haired lady with bangs, wearing jeans. His mom's name is Adele (sigh…) and she was also his date to the BAFTAs back in February. Fassy is really close to his family, including his doctor sister.
Can we just spend a minute talking about Fassy's style? His choice in suits and formalwear is definitely questionable, although he occasionally pulls out a really nice suit. Most of the time, when I see him on the red carpet, I just want him to invest in a really great tailor because it would make such a big difference in how his pants and jackets fit. As for Fassy's casual style, on display here… this boy is kind of train wreck, right? I don't hate a man in jeans. But Fassy consistently wears SKINNY JEANS – like he borrowed them from a girl(friend). And after a certain age (say, 30), I don't like a man in Chucks. As for this totally Cosby sweater – dear God.
I'm also including photos of Benedict Cumberbatch at "The Fifth Annual Veuve Clicquot Polo Classic" in New Jersey yesterday. I'm sure it was a paid appearance – I mean, why else would Cumby go to Jersey? No disrespect to New Jersey. But Cumby is a posh bastard. He wouldn't deign to go to Jersey unless he was getting paid. You might be asking yourself: "Kaiser, why do you insist on drawing my attention away from Michael Fassbender's p0rnographic ginger and forcing me to pay attention to the delicious richness known as CUMBY?" That is an excellent question, darling. My answer: Cumby and Fassy will become ONE. Sort of! Cumby has just signed on to Fassbender's new film (with director Steve McQueen), Twelve Years a Slave.
I keep getting Twelve Years a Slave mixed up with Quentin Tarantino's film Django Unchained. Django stars Leo DiCaprio, Christoph Waltz and Jamie Foxx. Twelve Years stars Fassbender, Chitwetel Ejiofor, Brad Pitt and now Benedict Cumberbatch. Django is filming right now – Twelve Years will begin production soon, in New Orleans. Cumby has been getting lots of roles in bigger Hollywood movies lately – he was in War Horse last year, and he was cast in Star Trek 2 and The Hobbit. Many think McQueen will premiere this film at next year's Cannes Film Festival, where he won the Palme d'Or for Hunger back in 2008.
So… Fassbender, Cumby and Brad Pitt… all in the same film. And Brad is producing it. Which makes me wonder… I know Brad is a huge fan of Fassy's, but is Brad also hopelessly SHERLOCKED?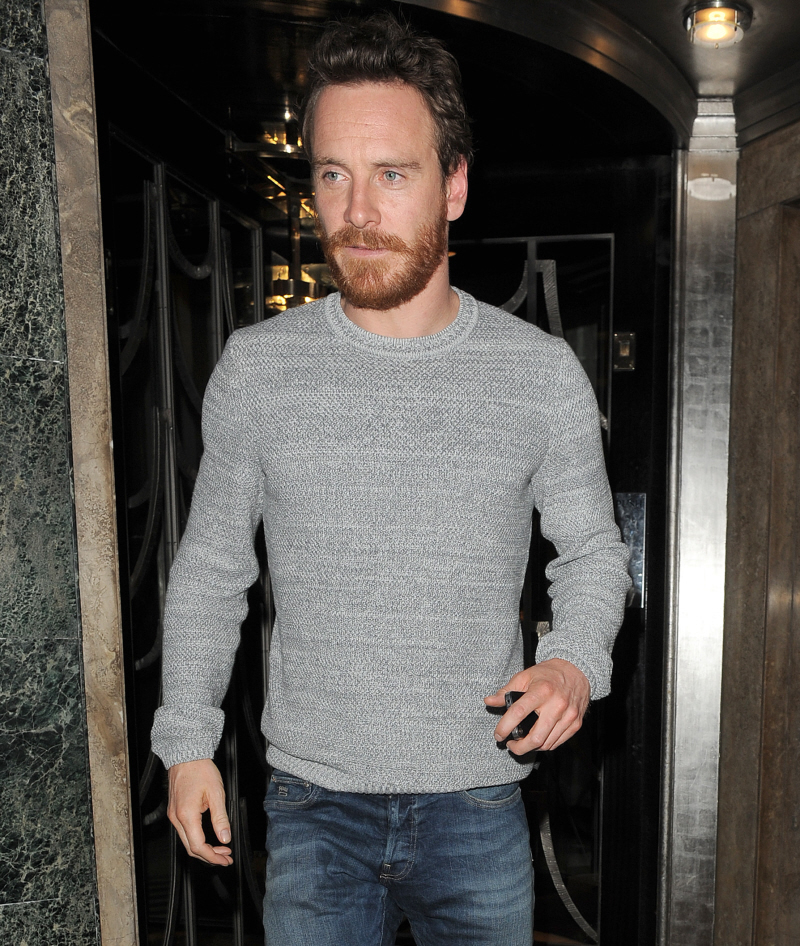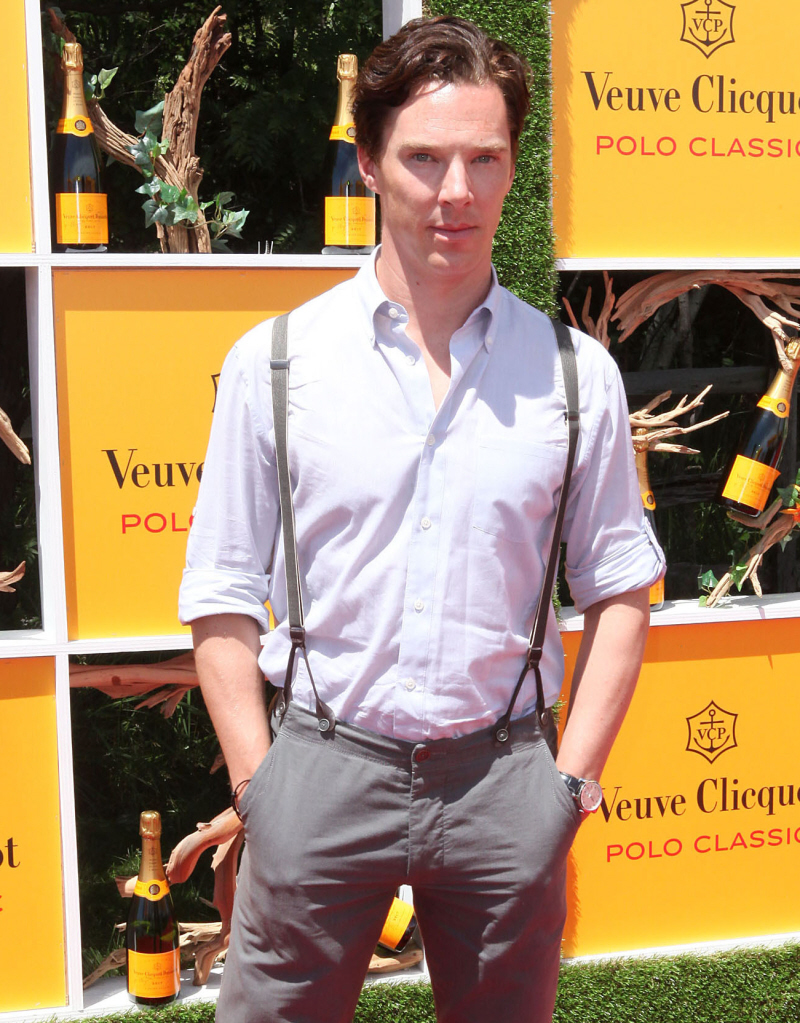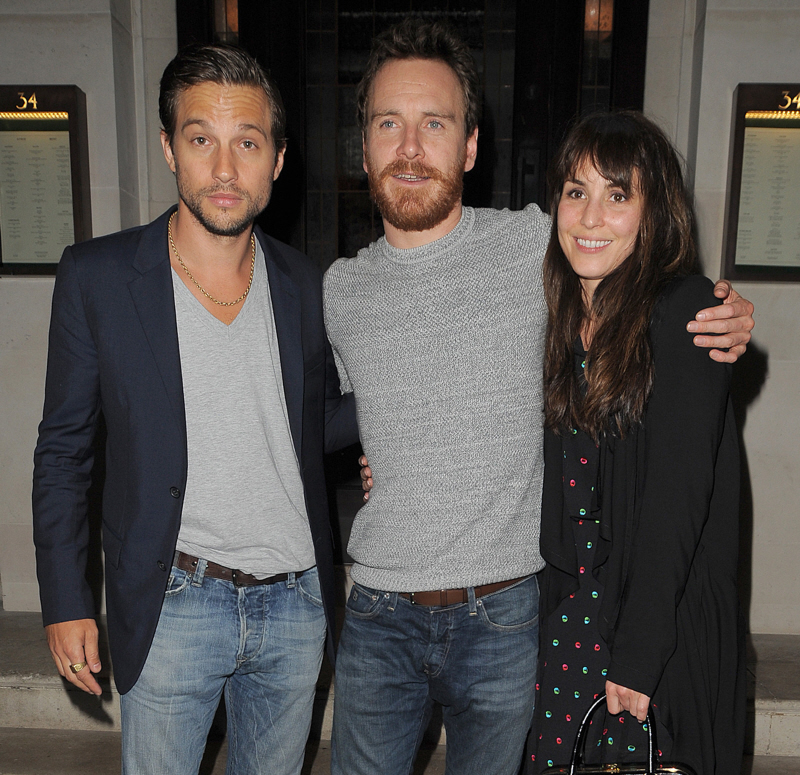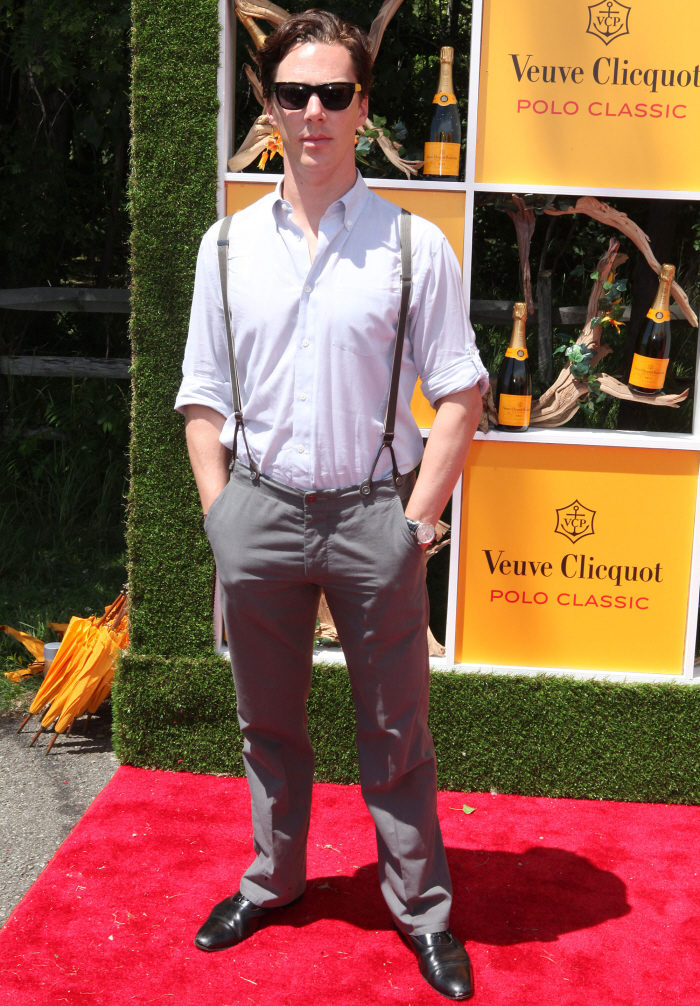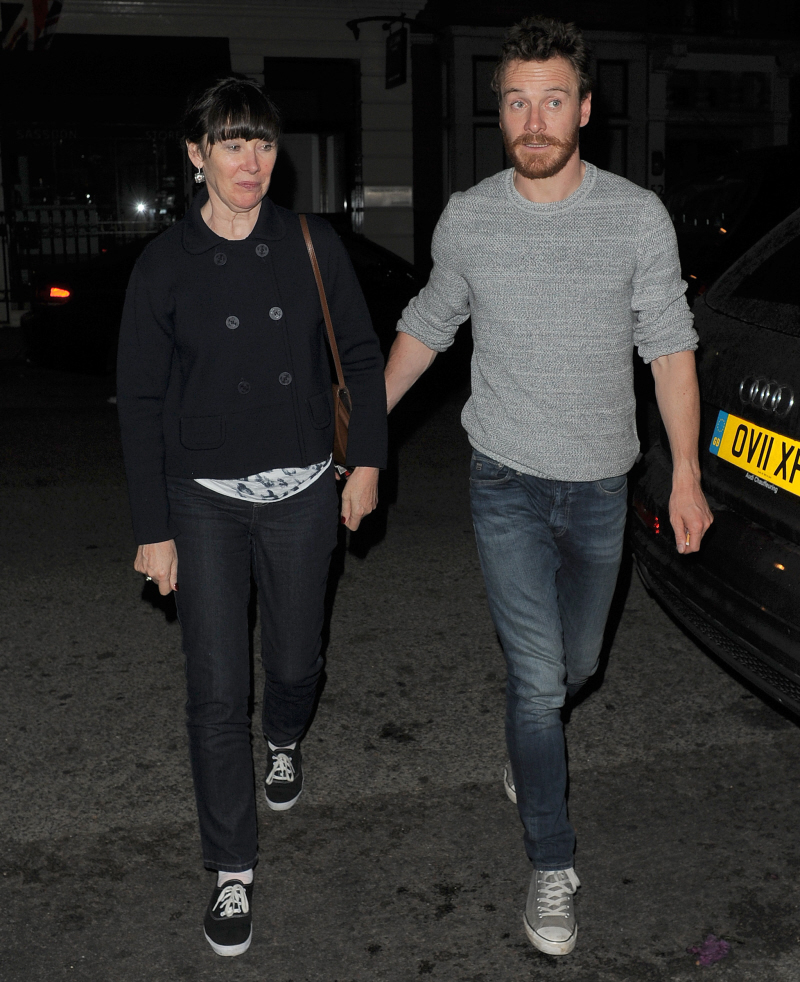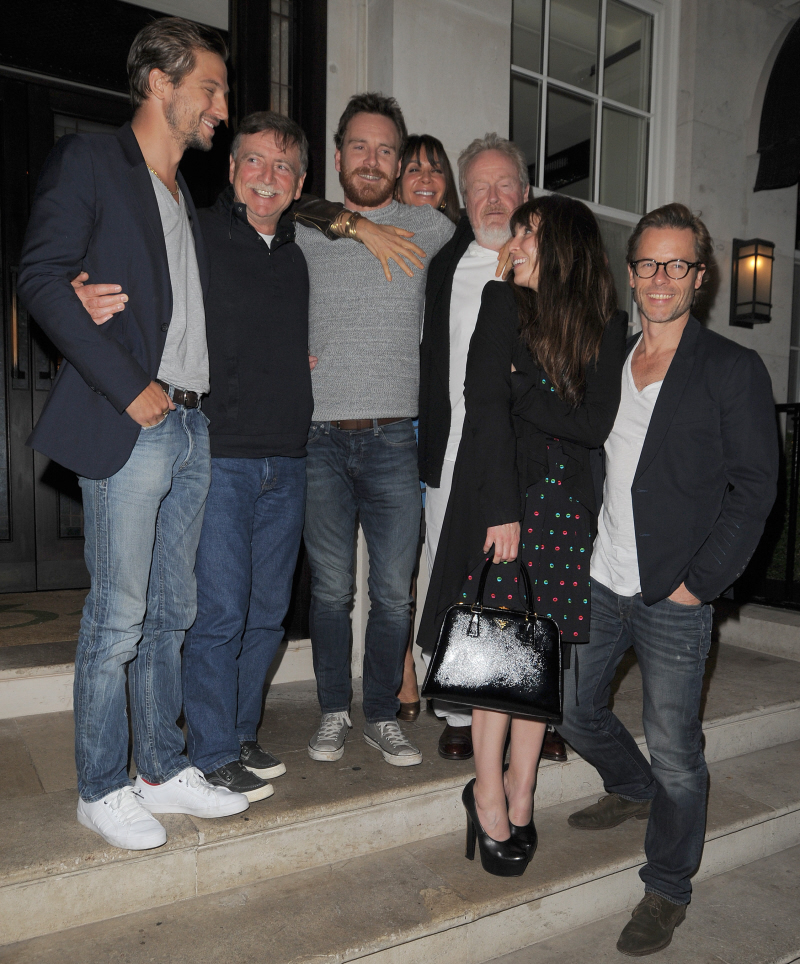 Photos courtesy of WENN.

Posted in
Benedict Cumberbatch
,
Michael Fassbender