Michelle Williams in a tasseled Altuzarra LBD: lovely or unflattering?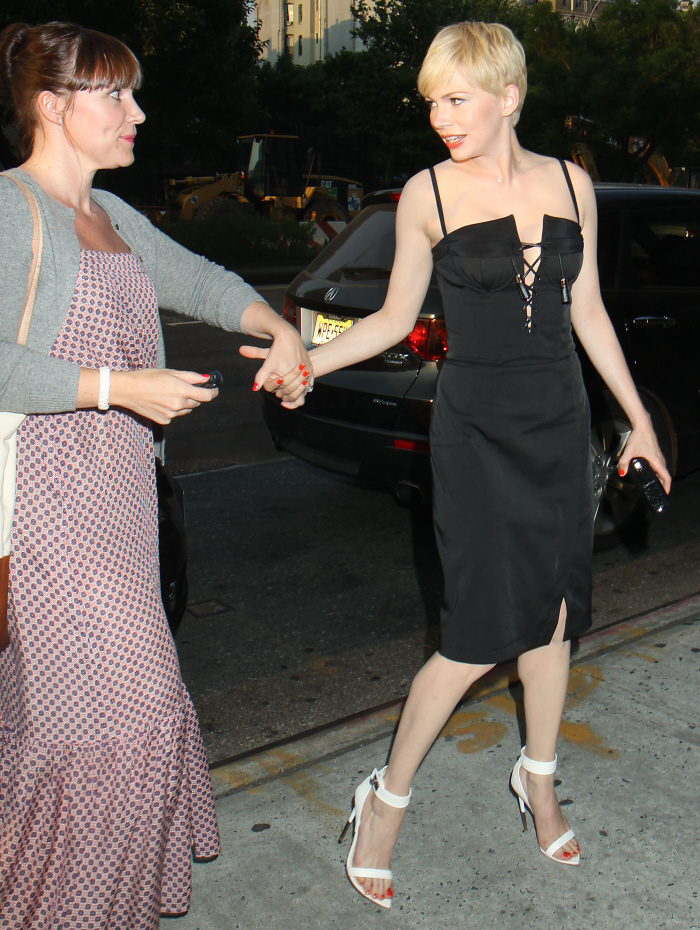 I have to admit something that's going to make me sound like a loser (big surprise, I know): at one of our photo agencies, WENN, they supply us with promotional stills for some films, and they have a really graphic one for Michelle Williams' new film, Take This Waltz. I have no idea what this film is about. But I do know that at various points in the film, Michelle gets completely naked, and at one point she's getting boned properly, and the promotional images are incredibly sexy. So, my admission: while I sometimes find Michelle annoying and "affected", I have to give her props for some really ballsy performances, and not being afraid of graphic sexual content.
Anyway, these are some new photos of Michelle outside of a "special screening" for Take This Waltz in NYC. Michelle's dress is Altuzarra – eh. It's a boring and cheap-looking LBD, in my opinion. And I think the weird bust tassels are kind of wrong. She's not Gypsy Rose Lee – her boobs don't need tassels. Also: I think the white Givenchy shoes are a mistake with the LBD.
In other Michelle news, Us Weekly has a new story about Michelle's romance with Jason Segel and how loved up they are:
Michelle Williams and Jason Segel are still going strong! After Us Weekly broke the news of their romance in March, the unlikely pair kept a low-profile while Segel promoted The Five-Year Engagement in Europe and Williams prepped for her Take This Waltz press tour. But on June 19, witnesses saw the couple looking "very lovey-dovey" at Broadway's One Man, Two Guvnors, The New York Post's Page Six reports. Williams, 31, looked "so pretty" in white, while Segel, 32, wore "a suit."

The couple stepped out to support James Corden, 33, Segel's costar in 2010′s Gulliver's Travels. "Jason loved the play," a Segel source tells Us. "It was definitely his sense of humor."

According to the source, Williams and Segel "are totally in love. Jason is obsessed with Michelle." What's more, he's become somewhat of a father figure to Williams' daughter Matilda, 6 (with her late ex, Heath Ledger). "He's been doing all sorts of 'dad stuff' with her, like drawing and playing music."

Friends for years via mutual pal Busy Philipps, 32, Segel has only spoken publicly about Williams once, during an April interview with Extra. "I think we would just very much like to be happy," he said. "That's all I'm going to say about it."
Hm… well, I do like it that Jason and Michelle seem to have taken it down a notch – we're no longer getting breathless daily reports about how Michelle and Jason totally know that they're going to be together 4 EVA after one month of dating. This caught my eye – "Jason is obsessed with Michelle…." Hm. Interesting word choice. I believe that they're in love and all, I hope it's going well. But I do wonder.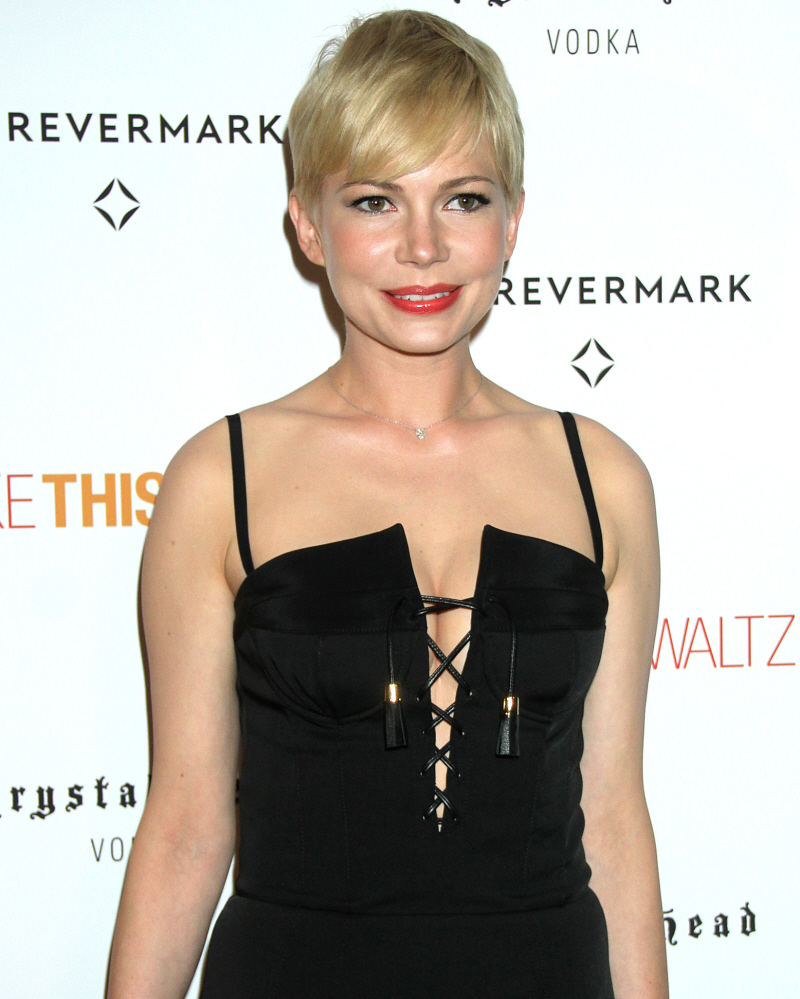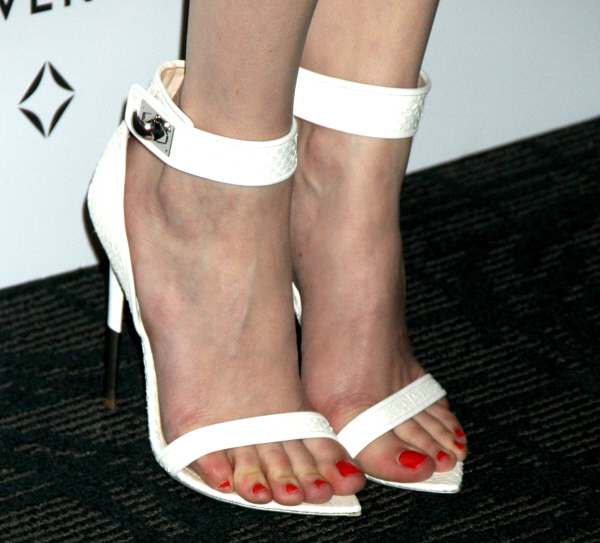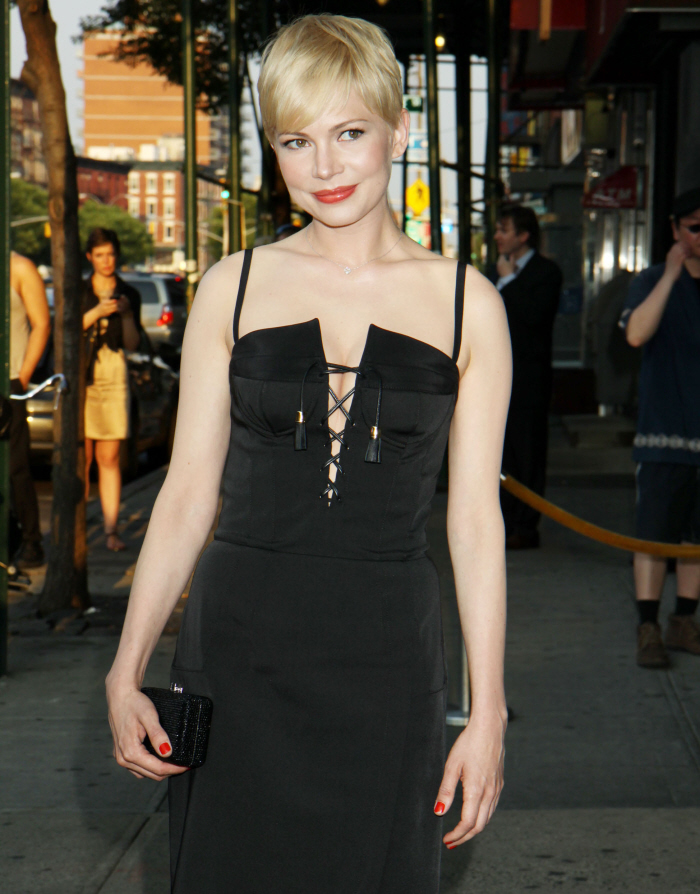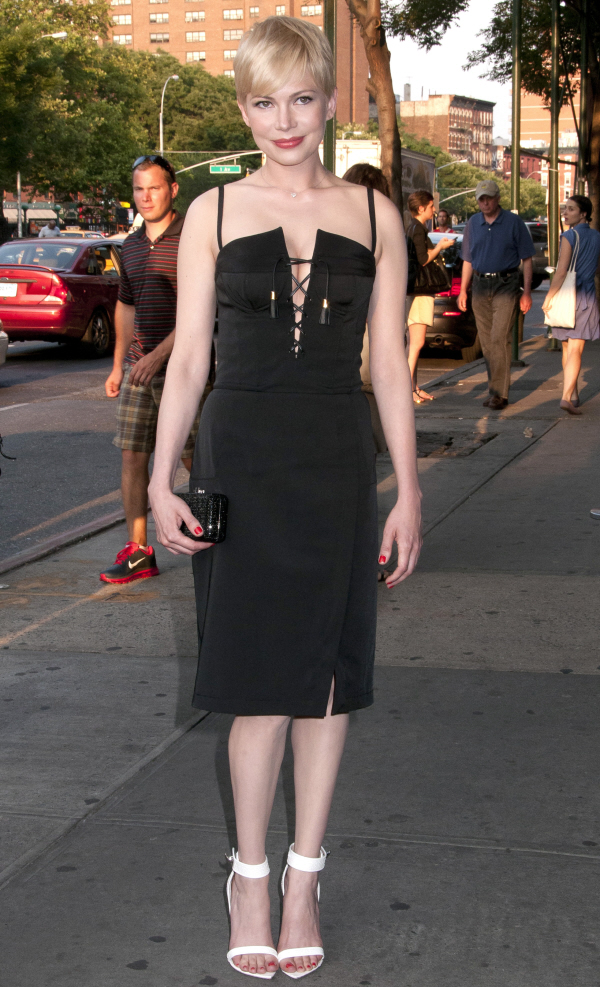 Photos courtesy of WENN.

Posted in
Fashion
,
Michelle Williams