Octomom: "My last nanny just quit," "No idea how to get out of this situation"

Yesterday we heard advance details from Octomom Nadya Suleman's In Touch interview. She supposedly said she hated her babies and was disgusted by them, that she often spent hours locked in her bathroom, and that she contemplated suicide. We were relying on The Daily Mail's account of the interview, which included the quote "I hate the babies, they disgust me." However, in the print edition which I just got ahold of, she did not say "the babies," she simply said "I hate babies, they disgust me." That's quite different in that she seems to be referring to babies in general, not her octuplet babies, who turned two on January 26. The Daily Mail also suggested that Suleman is on public assistance again, and she very well may be but there is no mention of that in the article. Here are all the quotes from her In Touch article. I've cut out some of the filler, but her quotes are all here.
"I am utterly overwhelmed," the mom of 14 admits to In Touch, in a painfully candid interview at her La Habra, CA home. "The only way I can cope is to lock myself in the bathroom and cry. Sometimes I sit in there for hours and even eat my lunch sitting on the toilet floor. Anything to get a moment's peace and quiet." She adds, "I hate babies, they disgust me…"

Meanwhile, chaos reigns outside. "My older six are animals, getting more and more out of control, because I have no time to properly discipline them…

"My last nanny just quit, and I have no idea how I am going to get us out of this situation…

"This month, I have absolutely no clue how I am paying for anything. My bank account is overdrawn by $300, and I have no money to pay for the children's school, food or the mortgage," says Nadya, who's signed up for the new HDNET dating show, Celebridate – despite the fact that she's never dated and says, "all men are perverts and pedophiles." [Ed note: she should know]

"This is actually the first time I have dated in my life…

"I have been celibate for 12 years and before that I have only ever slept with two men: one was the sperm donor of the children and the other was an ex boyfriend." [Ed note: she was also married]

"I have always been aware of the effect I have on men. Ever since I was little, I was aware that men wanted me – and the hardest thing was keeping them all away." [Ed note: yeah right]

Sidebar with more quotes
"For the first year, I didn't even bond with my octuplets; there were just too many to love."

"Some days I have thought about killing myself. I cannot cope."

"Obviously, I love them – but I absolutely wish I had not had them."

"They attack and bite each other, and I just don't know how to stop them."

"Pretty soon, all our money will have run out. What will we do then?"
[From In Touch, print edition, July 11, 2011]
Many of you said that you heard Octomom on the Howard Stern show this week and that she sounded fine and not at all despairing as she's made out to be in this interview. I mentioned yesterday that another new online interview with her shows her acting as if everything is ok and she's coping, as she's maintained all along. This woman is clearly delusional, she would have to be to get in that situation in the first place, and she also seems manic as we've seen in her interviews on The View and Oprah. She similarly has a very slippery relationship with the truth, and her story has changed several times. I could easily imagine her saying these things, and I doubt that she was misquoted by In Touch. Is it as dire for her as she makes it out to be? It probably is in the brief moments she faces reality, but she also seems to be seeing the light at the end of the tunnel now that she's doing more media appearances and bringing in money. She says she has no nannies left, but someone must be caring for these kids if she's going off to the east coast to do celebrity boxing tournaments. It's probably that mother of hers that she openly despises and regularly lies to.
Radar confirms that Suleman's house is about to go into foreclosure, as we've heard rumors of for the last couple of years. Only this time the bank is foreclosing on her, not the owner who sold it to her. That man seems to have felt sorry for her and to have been covering for her (after the owner of porn company Vivid paid off the $450k balloon payment she owed), but he's thrown up his hands at this point. Nadya has a past bankruptcy and her parents last home was foreclosed on also. It was a dumb move to sell her a home in the first place, but the guy who did it is more than aware of that now. As for what she's going to do now that her money has predictably run out, Suze Orman told her exactly what to do over six months ago and it's clear she didn't hear a word. TMZ reports that Suleman made $28,000 in June doing paid appearances, but you know she'll blow through that in a month tops.
Suleman is shown on 6/15/11 at a trade show. Credit: Linda Matlow/PIXINTL/WENN.com. Photos below credit: Oprah Winfrey show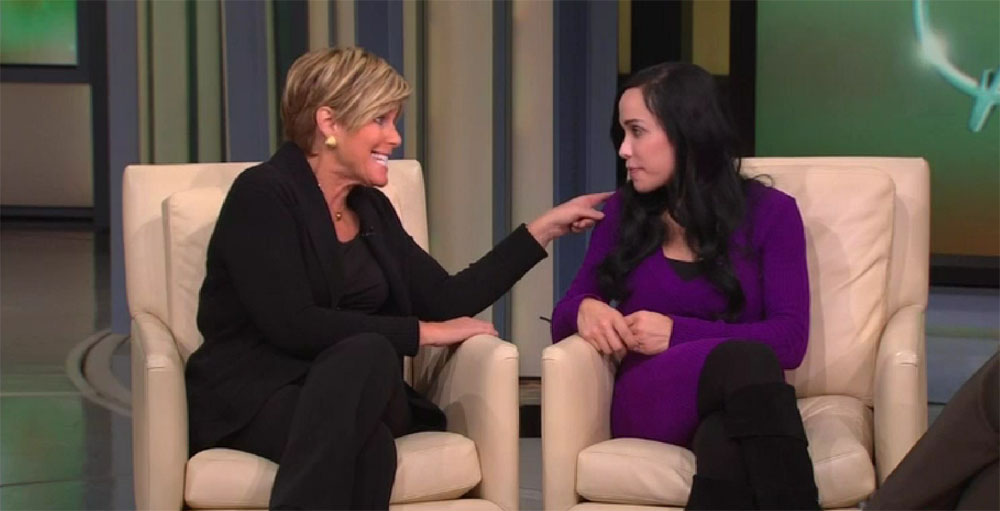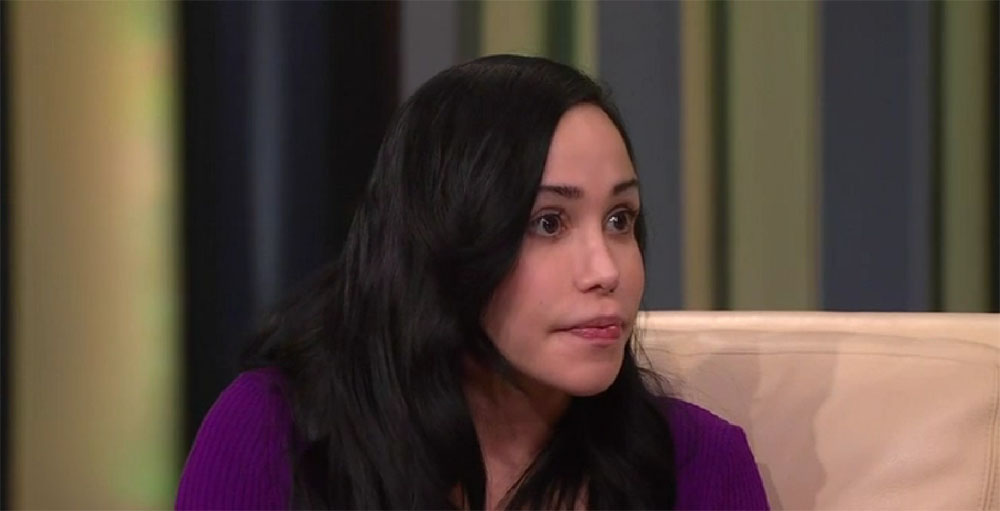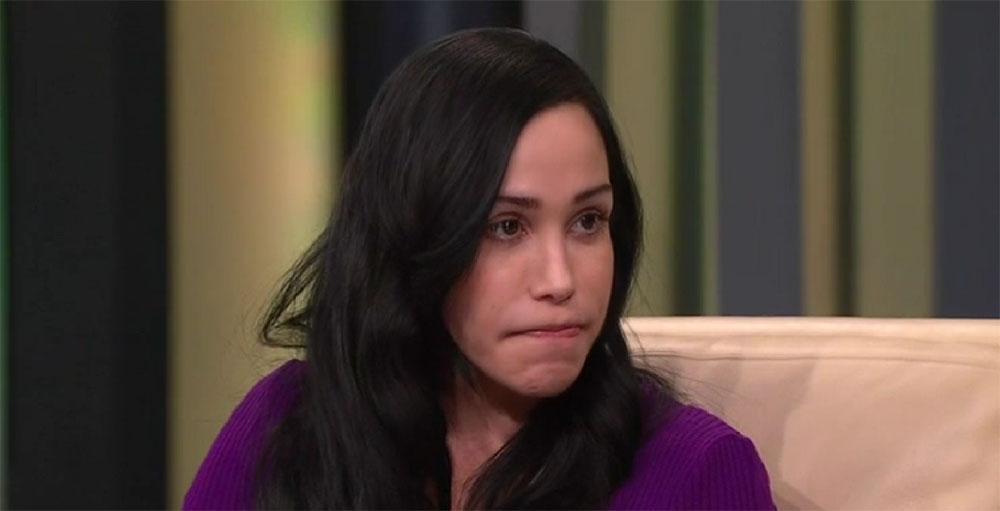 Posted in
Babies
,
Delusional
,
Kids
,
Nadya Suleman
,
Photos