Carrie Underwood loses all respect for celebrities who endorse a candidate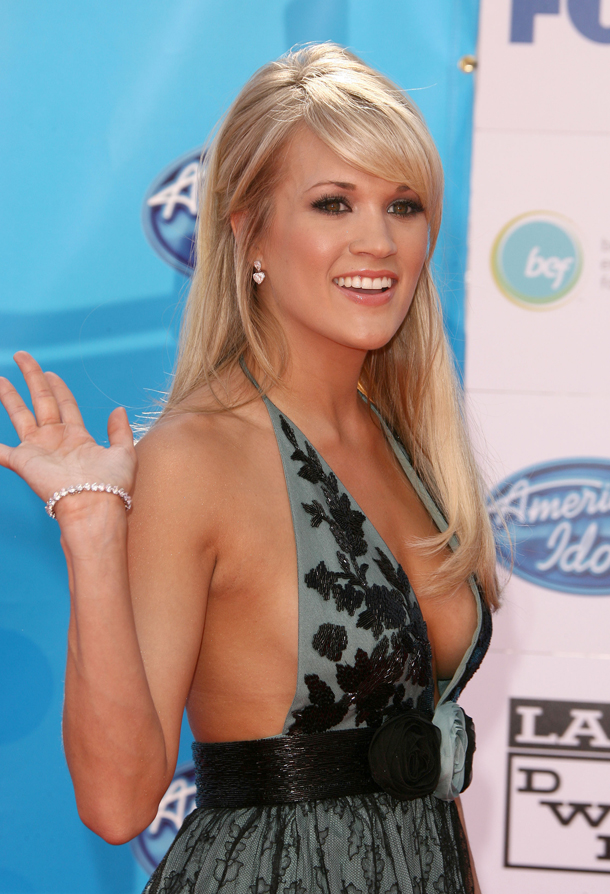 The list of celebrities that Carrie Underwood doesn't respect must be getting pretty long. Yesterday she told website Just Jared that she thinks celebs should keep their politics to themselves, and she doesn't respect them if they publicly support a candidate.
Carrie Underwood has a message for Oprah, Diddy, Elisabeth Hasselbeck and even Heidi and Spencer: Don't publicly back candidates for office.

"There is someone I do support, but I don't support publicly," she tells TV Guide, as excerpted by Just Jared. "I lose all respect for celebrities when they back a candidate.

"It's saying that the American public isn't smart enough to make their own decisions," she goes on. "I would never want anybody to vote for anything or anybody just because I told them to.

"Music is where you go to get away from all the BS," adds Underwood, who recently apologized for saying ex Tony Romo still calls her. "Whether it's from politics or just the world around you, music should be an escape."
[From Us Weekly]
I think it's fine to keep your political opinions to yourself, but it is just as okay to shout them from the roof. Music is no one thing. It shouldn't just be an escape. That's one of many things it can be. It can also be about a cause, about a change, and moving people towards action. That's pretty much the opposite of an escape.
Underwood would probably have a big problem with Beyonce, Jay-Z, Mary J. Blige, and Diddy. All of them have shown up in Philadelphia encouraging people to vote for Obama.
"Everyone is excited and it's time," the singer tells PopEater. "I feel like we have grown so much as a nation and we will continue to grow because of Mr. Obama."

Beyoncé's admiration goes beyond just the Democratic candidate himself, and extends to his entire family. "I have had the pleasure of meeting Mr. Obama, his wife and his children, and they are the American dream," she says. "They are so elegant, so classy, so intelligent and everything that I want to be. They make me really proud of my country."

The Grammy winner's husband Jay-Z has already been a strong supporter of the campaign, performing at Obama benefits and rallies across the country.
[From OK! Magazine]
Jay-Z and Diddy both talked about how important Pennsylvania is to Obama, and encouraged everyone to get out and vote today.
"John McCain desperately needs Philadelphia, but you can tell him 'You cannot have Pennsylvania,'" said Jay-Z.

But McCain does have a chance to win Pennsylvania's 21 electoral votes, if voter turnout is low in urban centers like Philadelphia.

The star-studded cast of this block rally is determined to make sure that doesn't happen.

They're working hard to get new voters to the polls.

"It's about the youth vote, it's about the long lines and getting them prepared. The youth vote will decide the next president of the United States," said Sean "Diddy" Combs. "They said we wouldn't come out, they said we wouldn't vote, but we're going to shock the world tomorrow."
[From ABC Local]
I remember actress Patricia Heaton complaining several years ago about how hard it is to be a conservative in Hollywood. Certainly they are in the minority, and I understand why a lot of people there would simply prefer to avoid political discussions completely. But I think Underwood's assertion that celebs speaking about political issues that matter to them somehow makes them unworthy of respect is rather extreme. I seriously doubt many people who were going to vote for McCain will switch their vote around because Jay-Z and Beyonce like Obama.
Here's Carrie at The American Idol Grand Finale 2008 in LA in May. Images thanks to Fame.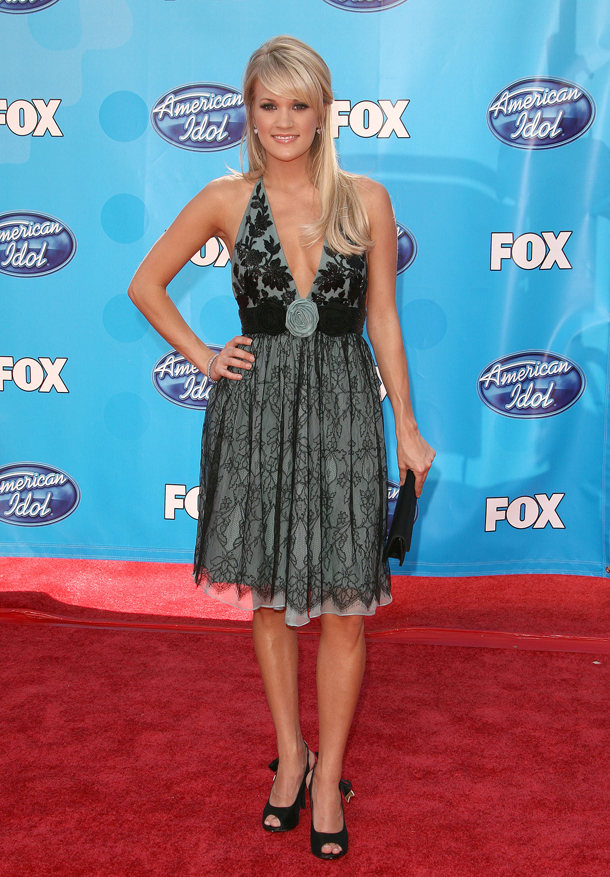 Posted in
Beyonce
,
Carrie Underwood
,
Jay-Z
,
Mary J. Blige
,
P. Diddy
,
Politics