Kate Hudson's co-star jokes that Kate needs a paternity test – funny or inappropriate?

When Kate Hudson was filming her latest POS romcom with Colin Egglesfield last spring there were definite rumors that the two were hitting it. Those stories seemed to be based on how cozy they looked while filming scenes showing their characters' romance, so we didn't put a lot of stock in it at the time.
Egglesfield recently "joked" that Kate got pregnant right around the time they were working together, so she should get a paternity test for the baby. At first he sounded like a complete jackass to me for saying that, like if he f*cked her, he shouldn't say it, if he didn't f*ck her, he shouldn't say it because it will spark rumors that he did. Then he recovered by saying that Kate's boyfriend was around and they weren't really hanging out off set. He was probably just making an offhand comment in response to a question about how Kate got pregnant around that time and it sounds bad when taken out of context. I'll try to give him the benefit of the doubt because he was such fine mancandy on that terrible Melrose Place reboot and he very gamely endured a romance with Ashlee Simpson's character. That must have taken true fortitude.
Though the 31-year-old actress is currently 17 weeks along with Muse rocker Matthew Bellamy's baby, her Something Borrowed costar Colin Egglesfield joked that he may actually be the child's father.

"[She got pregnant] right around the time when we were working together, so they might want to do a DNA test when that baby comes out," he joked at Wednesday's Children Awaiting Parents bash in Hollywood.

Kidding aside, the 37-year-old actor tells UsMagazine.com he had a blast playing Hudson's fiance in the upcoming flick — even if they didn't exactly become BFFs when cameras stopped rolling.

"We had a lot of fun on the set, but at the end of the working day it's not like we were hanging out as friends," he explained. "John [Krasinski] had his fiancee, Ginny [Goodwin] had her fiance, Kate's got her baby-daddy. After spending 14 hours a day with each other, it's like, 'I love you ,but get out of my face!'"
[From US Weekly]
The guy probably didn't mean it that way, but it was a dumb thing to say and smacks of a douche move even if he was trying to make a joke.
This film "Something Borrowed" is out on May 6 in the US. There's no trailer available yet that I could find, but the movie poster looks really bad.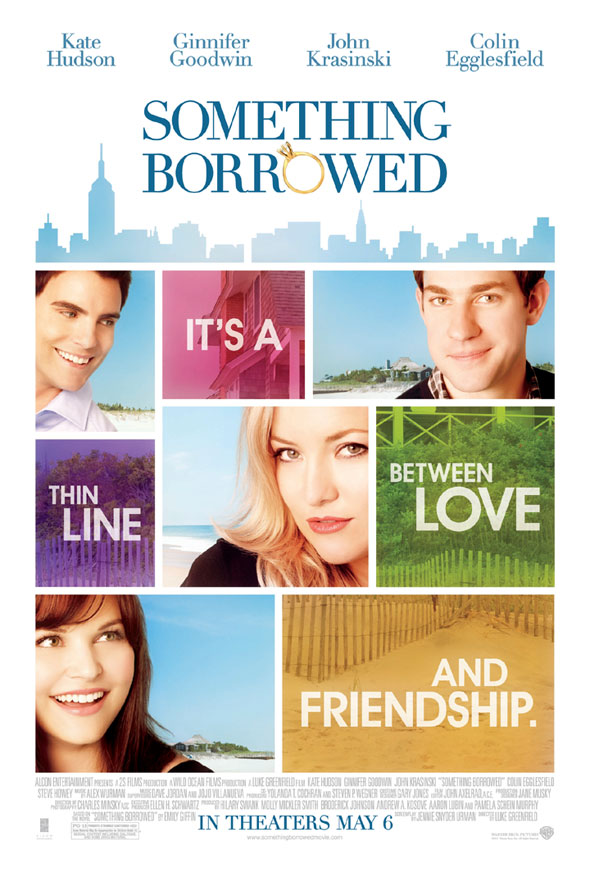 Kate Hudson was seen out in London last night with her boyfriend, Muse frontman Matt Bellamy. He looks annoyed by the paparazzi, but I have to say she's gorgeous! I love her coat and those shoes are so cute. She must have been cold, though. She won't be wearing heels for long.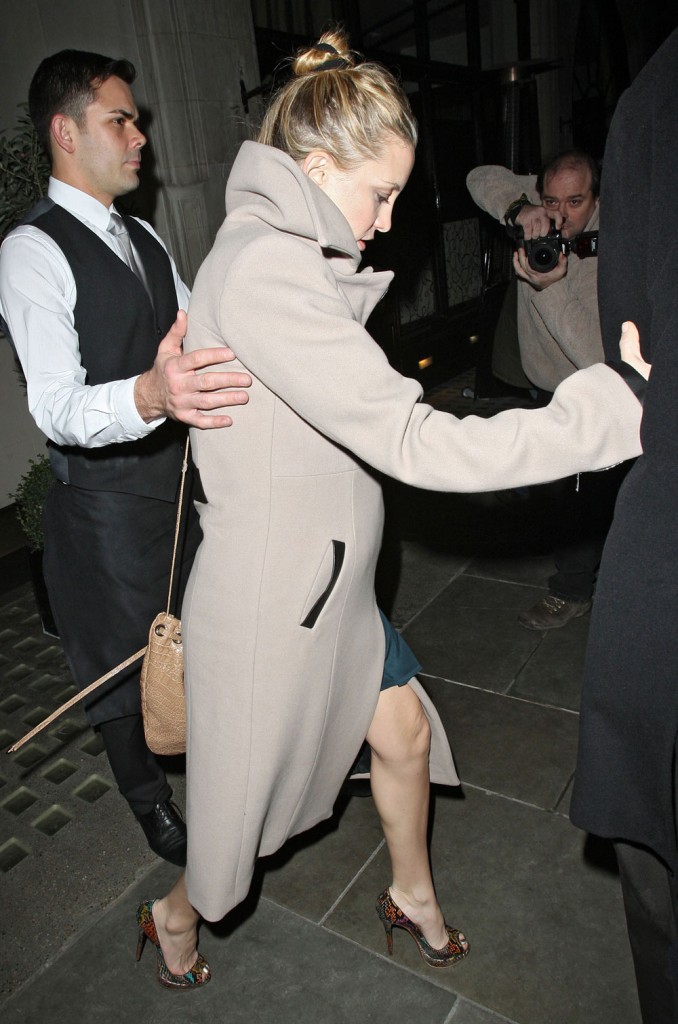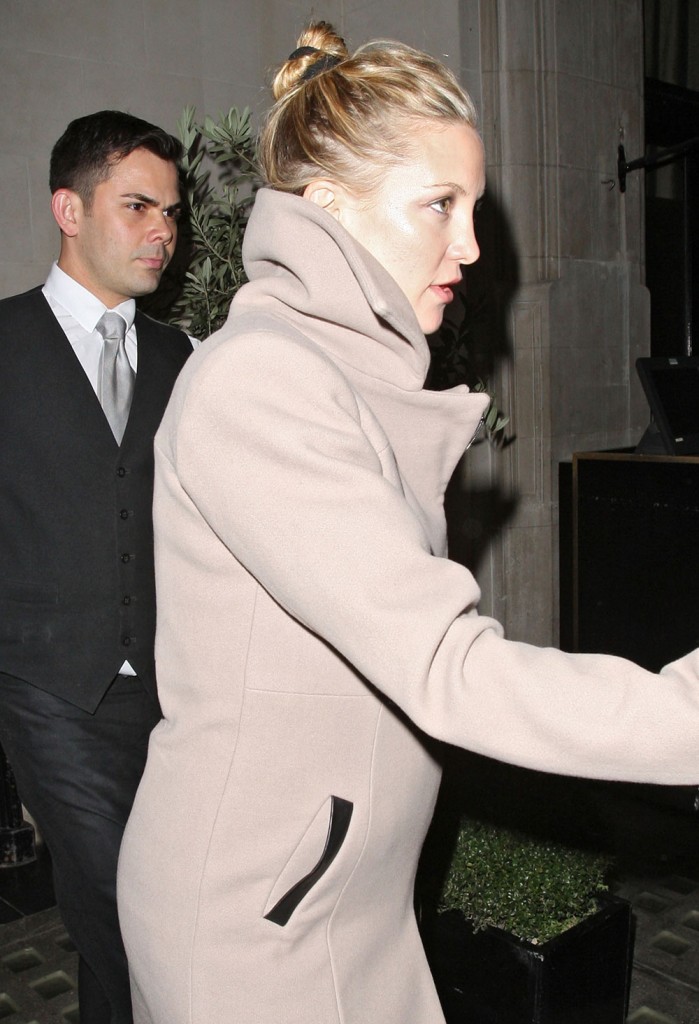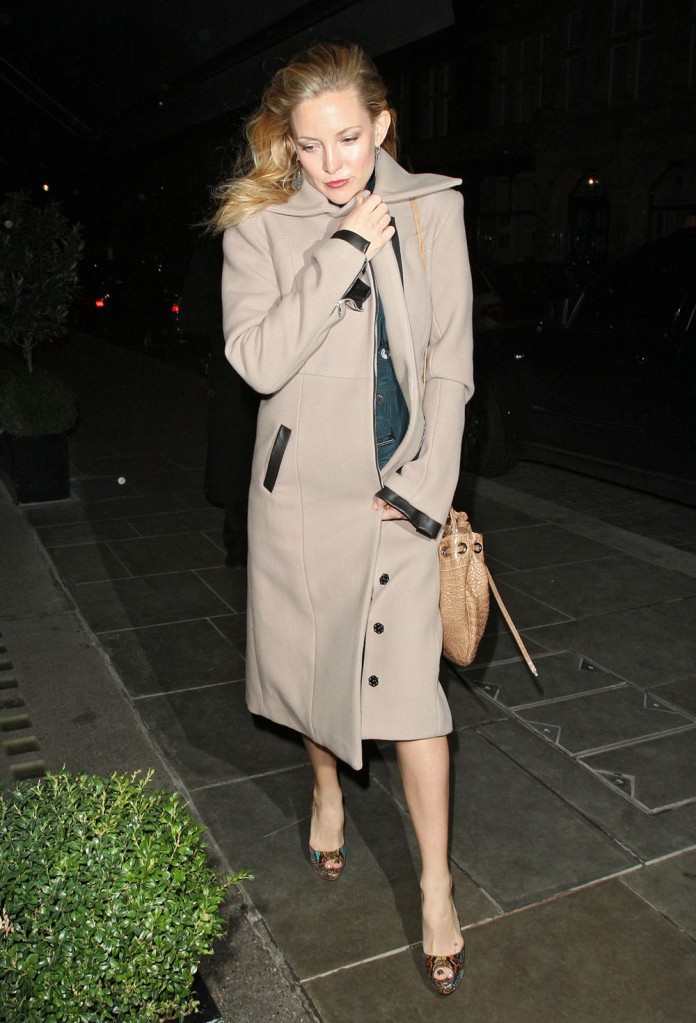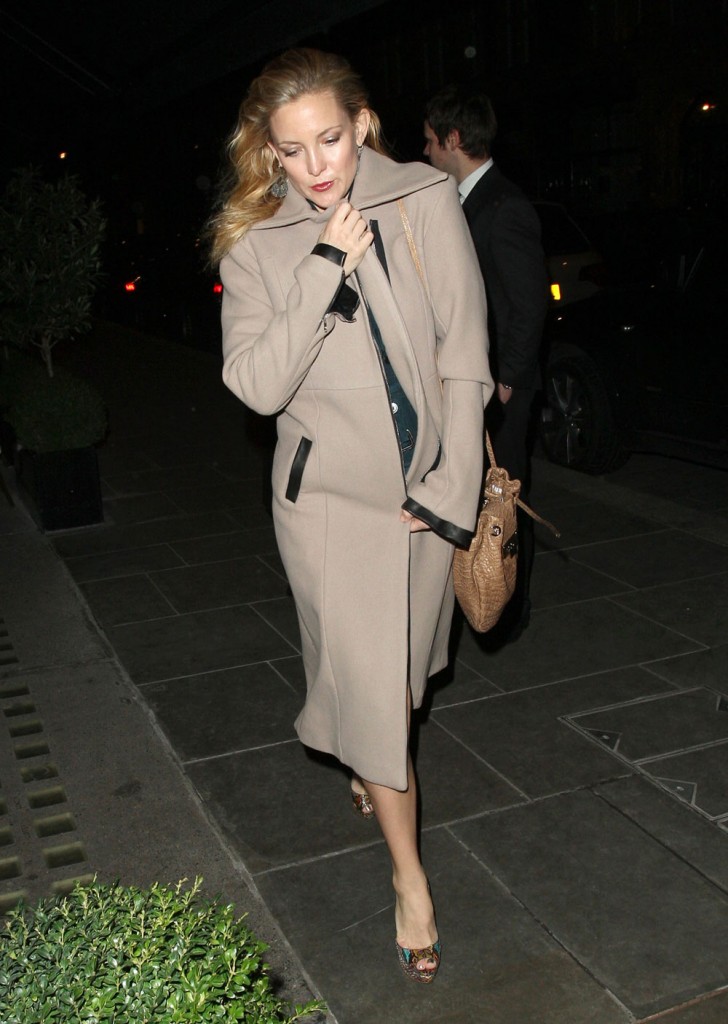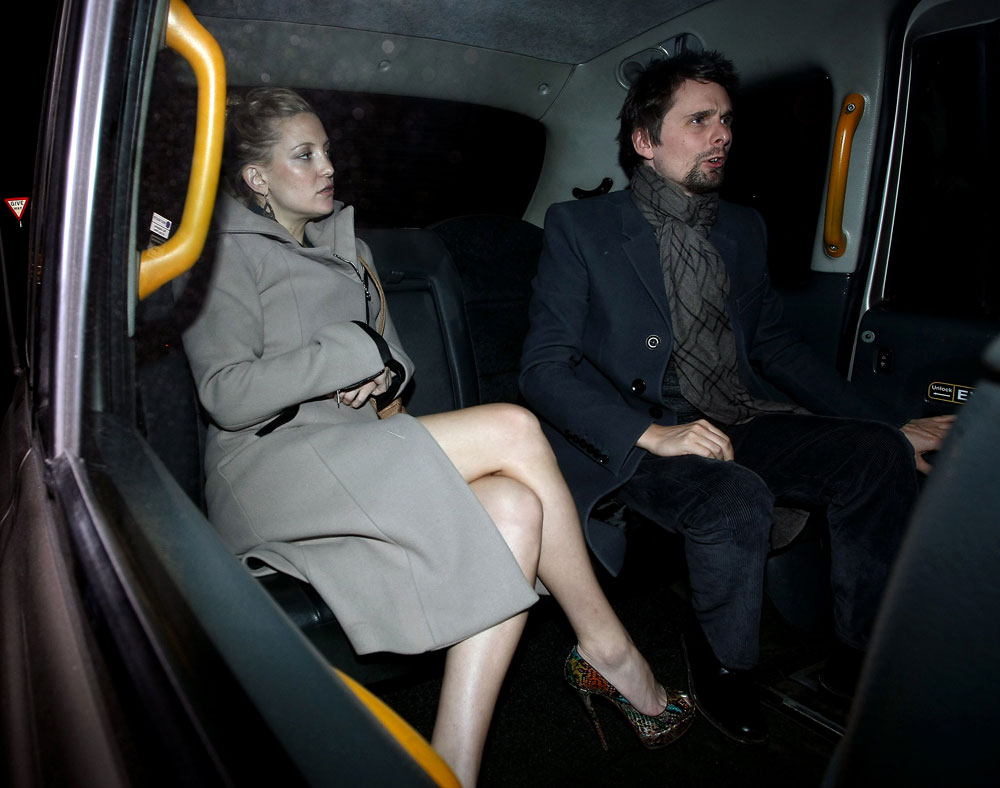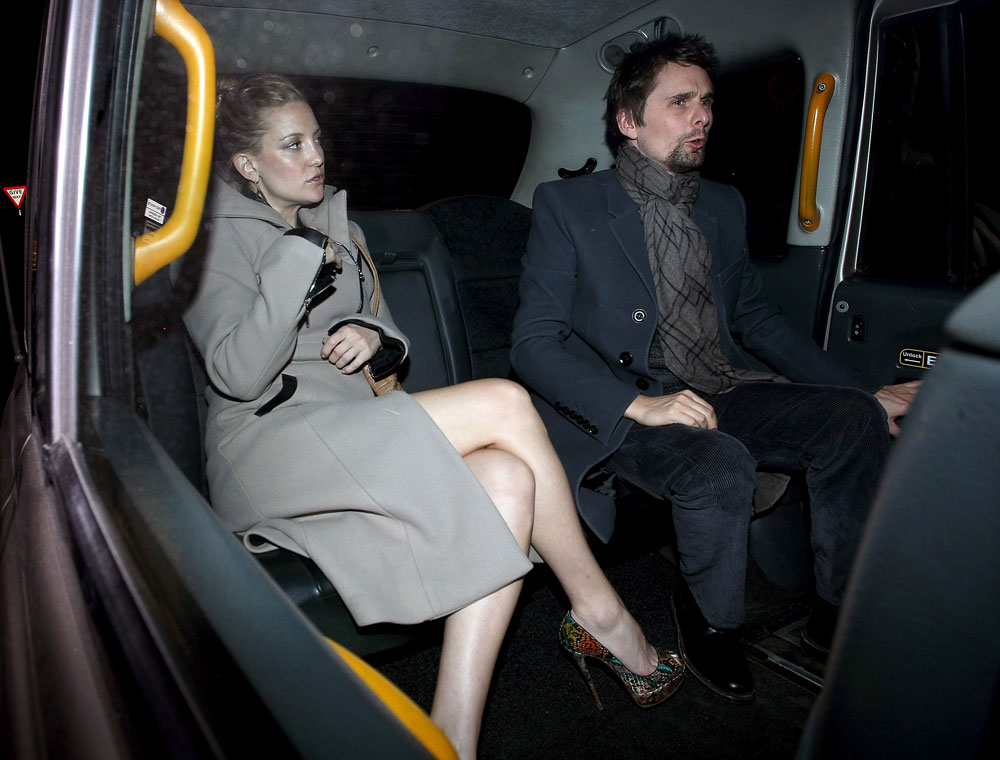 Movie poster via ComingSoon.net. Recent photos credit: WENN.com
Posted in
Colin Egglesfield
,
Kate Hudson
,
Matthew Bellamy
,
Paternity