Prince Harry doesn't want a serious girlfriend until after his second tour of duty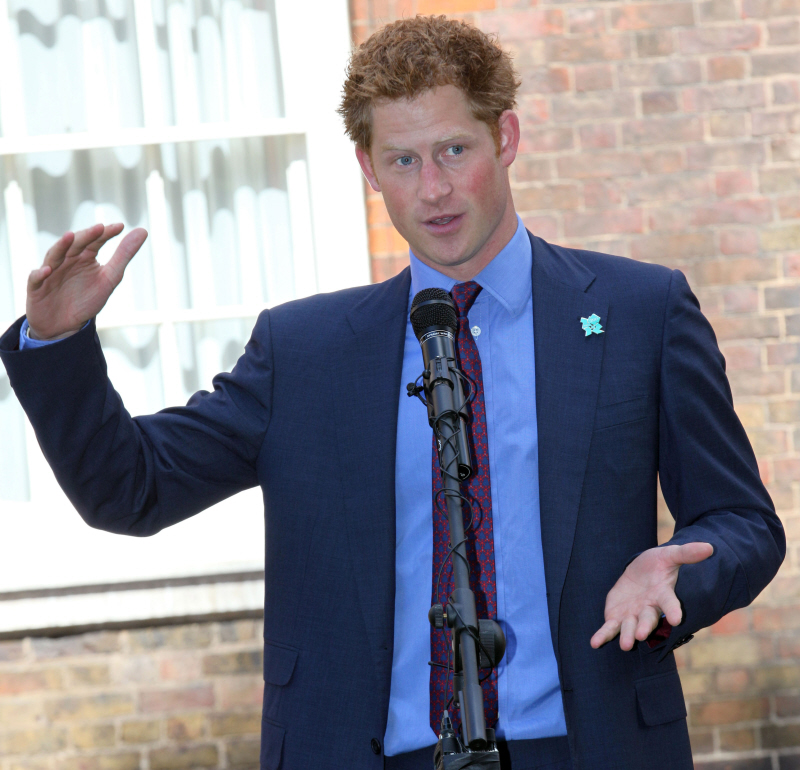 Prince Harry had a really great time at the Olympics, didn't he? I was pleasantly surprised by how much we saw of Harry, William and Kate all throughout the Olympics, even when it was a so-called "minor" event. I liked that they didn't just show up for a medal round, and I liked that they diversified their appearances. Basically, I think the younger royals are going to come out of the Olympics with some great public goodwill – they're patriotic sports fans too! Just like us! So what will Harry do now that the Olympics are over? Reportedly, Harry is still hellbent on serving another tour of duty in Afghanistan. I believe that too – I think Harry's military career is his main priority, and they (the palace, the military) will have to let him go back. So until then, Harry is resolved to not get serious about any lady until he comes back from another tour of duty. What a great excuse to have a series of hookups with eligible blondes.
FOUR YEARS ago when Prince Harry was deployed to Afghanistan he had the support of his girlfriend Chelsy Davy. However since their relationship ended last year the prince has not had the constant presence of a woman at his side. The reason, I can disclose, is that he doesn't want to embark on a long-term romantic commitment until he has returned from another tour to the war zone.

The Apache pilot, known among his men in the army air corps as Captain Harry Wales, first served in Afghanistan on the front line in 2008 as a forward air controller and saw combat. However, Chelsy, now a trainee solicitor with a London law firm, found the stress hard to bear compounded by the secrecy surrounding his mission.

"I think Harry has learned from that and would not want to put anyone else – or indeed himself – through that worry again," confided a member of his circle. Who knows in matters of the heart what will happen, but at this stage Harry wants to be deployed without ties."

The prince is one of the world's most eligible bachelors and has been linked to a bevy of beauties since his break up with the feisty Zimbabwean. They include model Cressida Bonas, television presenters Natalie Pinkham and Caroline Flack and the leggy lingerie lovely Florence Brudenell- Bruce, but none has developed into a lasting love affair.

There have even been rumours of a reunion with Chelsy but she has made it clear that a royal lifestyle is not for her. Earlier this year funloving Harry said he wished he was "normal" and that finding the right woman to share his life was not easy.

"I mean look at me," he said. "I'm 27 years old, and not so much searching for someone to fulfil the role, as obviously, you know, finding someone that would be willing to take it on." For the moment though he is putting his career before love.

"When he returns from Afghanistan that's another matter," the confidant adds, "But for now he is just having fun."
Was this Harry's way of telling poor Cressida Bonas to cool her jets? Perhaps. She's a pretty, blonde, rich, blue-blooded girl who many think would be the perfect wife to Harry – so I hope he doesn't treat her like his other hookups. Now, do I think Harry is a rampant womanizer? I don't, actually. I think he likes girls, I think Chelsy is his "great love" and I think that in a few years time, he will "settle" for a girl like Cressida. But for now he's sticking with the "I can't get too serious because I don't want you to worry about me when I'm serving my country, baby" line. It's a good line. It will work on Cressida.
Here are some photos of Harry playing polo last weekend. I love the photo of Harry with the little girls. He really does adore children.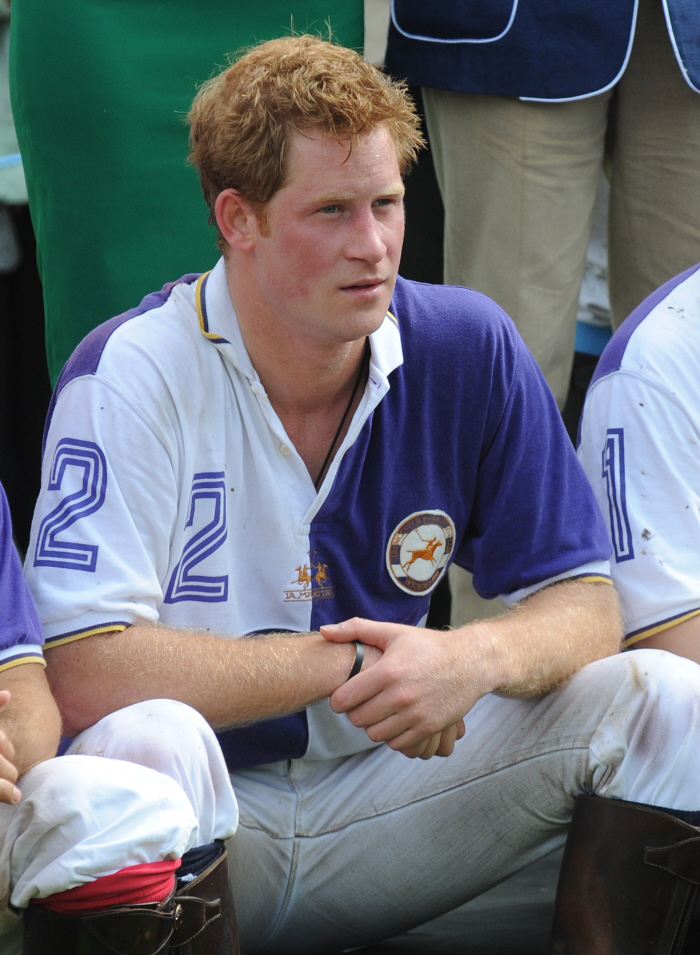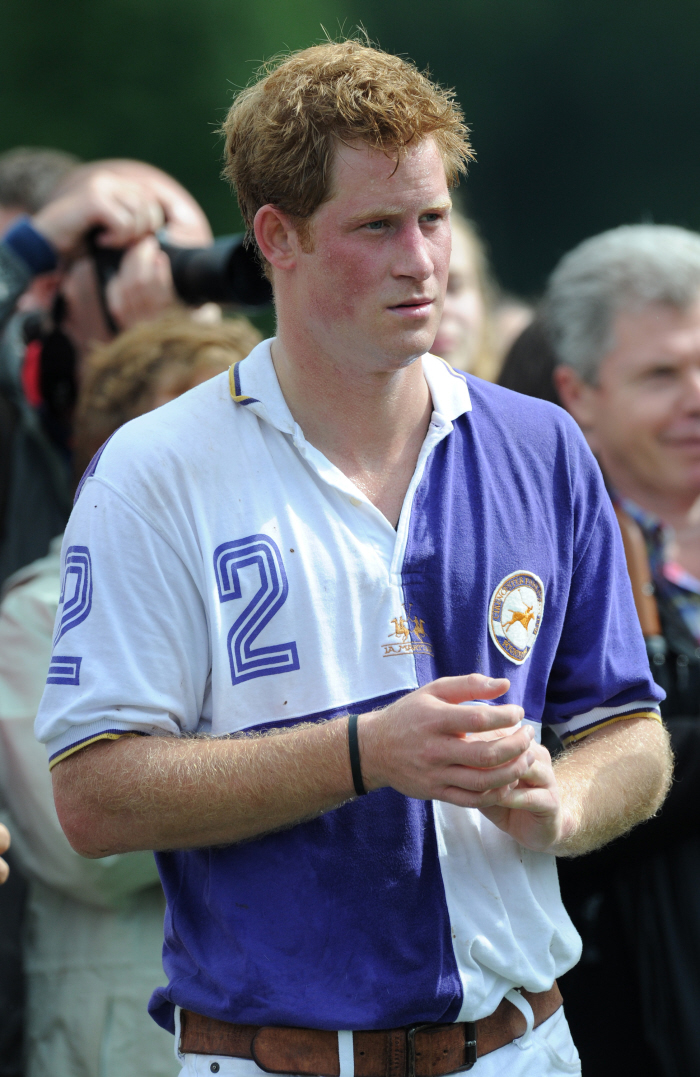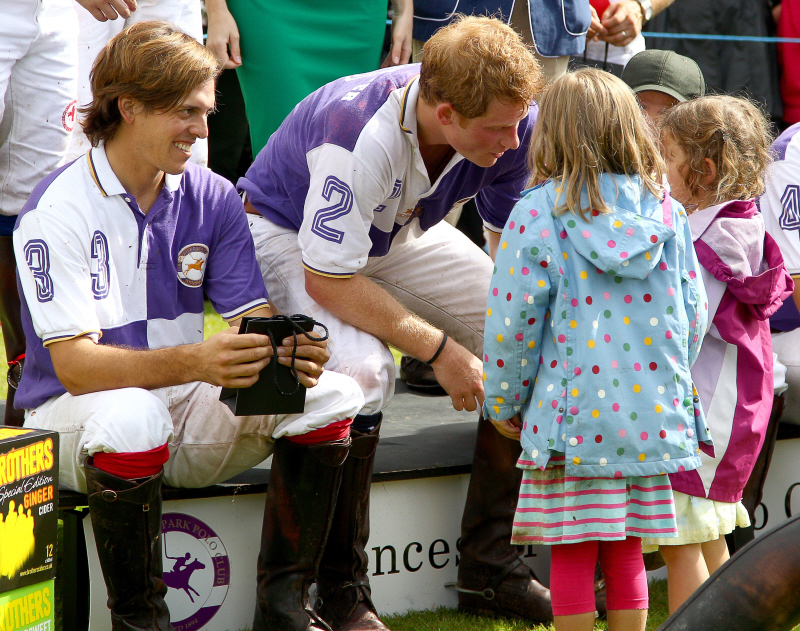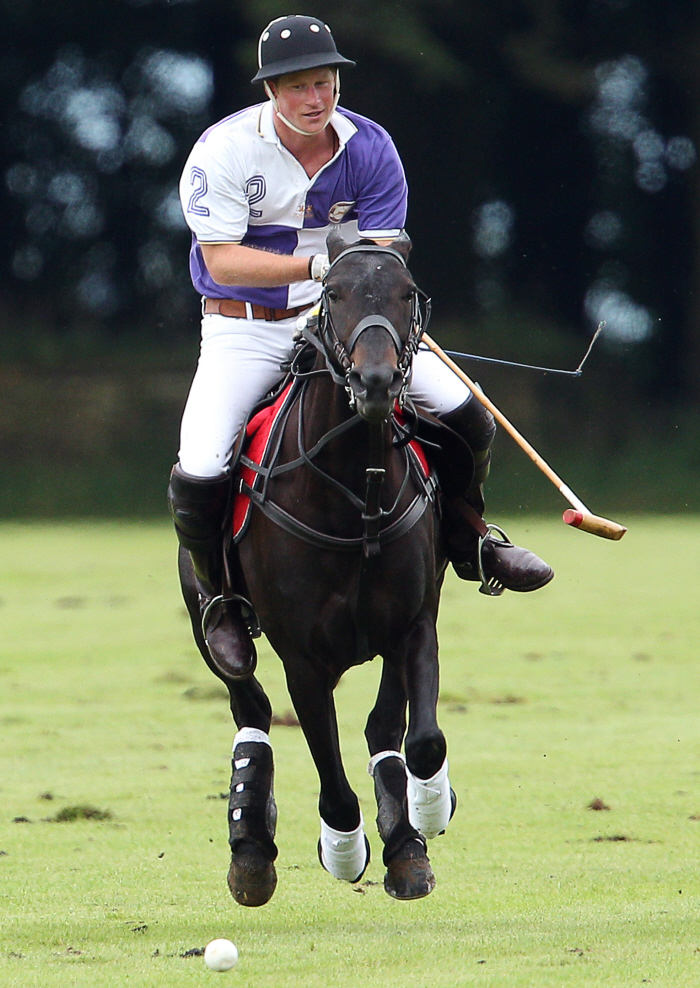 Photos courtesy of WENN.

Posted in
Prince Harry