Duchess Kate in black velvet Alexander McQueen: beautiful or boring?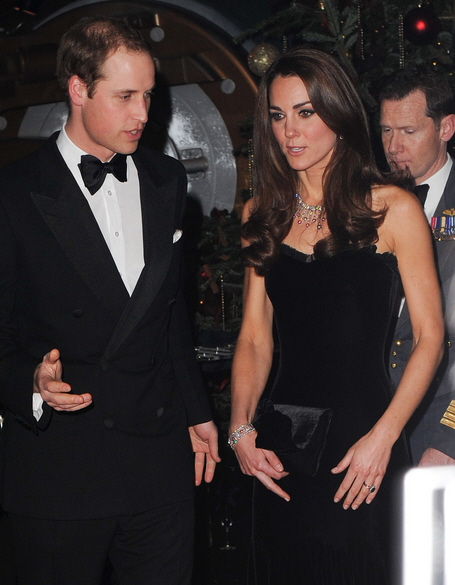 Yay! New Duchess Kate photos! These are pics of Kate on her special date night with both Prince Harry and Prince William. She was the black velvet meat in that sandwich, at least on that red carpet. Now… I've written some fan fiction about the possibility that Kate and Harry will end up in a "situation" with each other and that Kate's future child could be a ginger, but none of the tabloids have picked up on it yet. COME ON. We've had fan-fiction and William and Pippa – we need Harry/Waity fan-fiction.
Anyway, the princes and the duchess were at the Sun Military Awards ("A Night of Heroes"), and Kate wore this lovely black velvet Alexander McQueen gown. I love the gown. I love the skirt of the gown in particular – it's a beautifully cut dress. I like that Kate doesn't look pregnant (I don't think she is yet, and I don't think she will be for months), but she looks… like she's been eating solids? Her arms look toned and muscular, not bony. That's nice. The only thing I don't like? Her hair/weave/whatever. This dress deserved a real red carpet hairstyle, and Kate just did the same old thing.
Also – the jewelry that she's wearing? Those pieces are apparently "wedding presents." Who gives a bride jewelry for her wedding? Besides, like, the Queen and the bride's parents, maybe.
This was one of the last public appearances Kate will make in 2011. She and William are due to make a charity visit later this week and then they'll head to Sandringham for a royal holiday. And then in January, we're supposed to hear which charities Kate will be signing on for. If she doesn't have the goalpost moved again.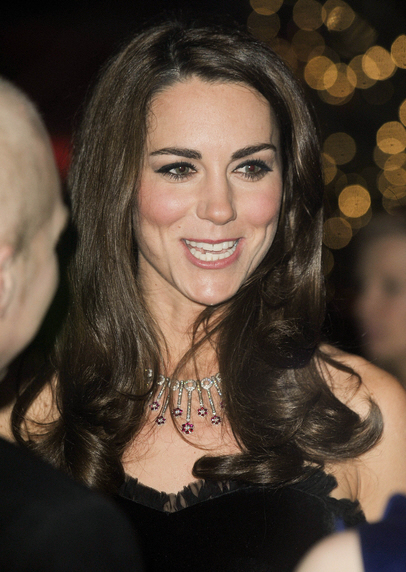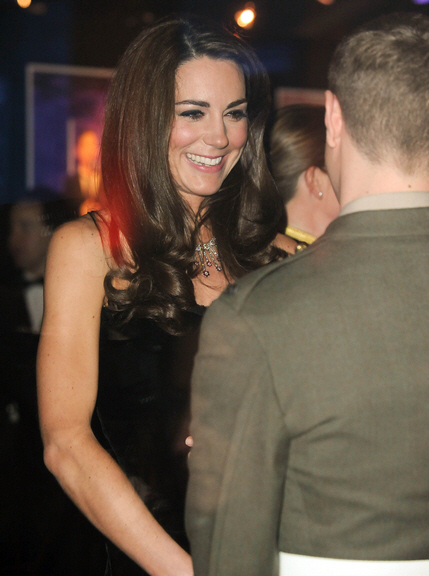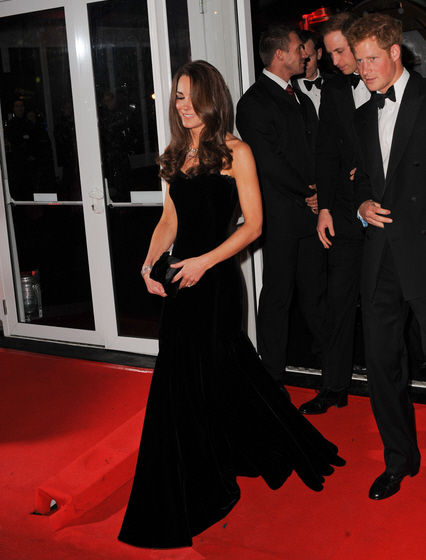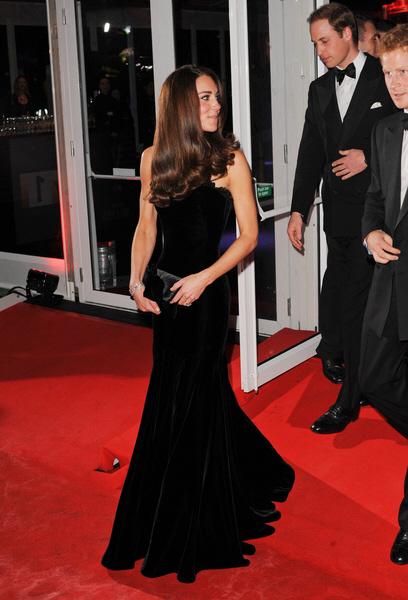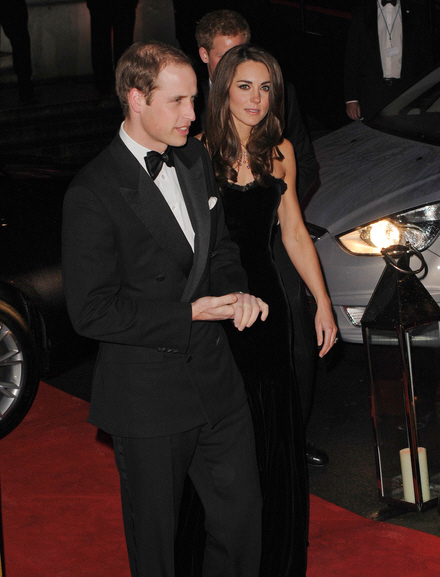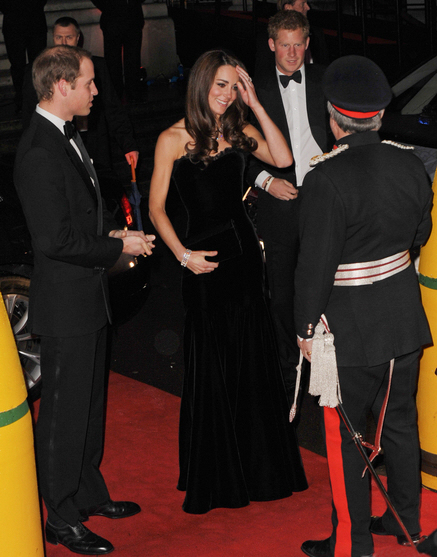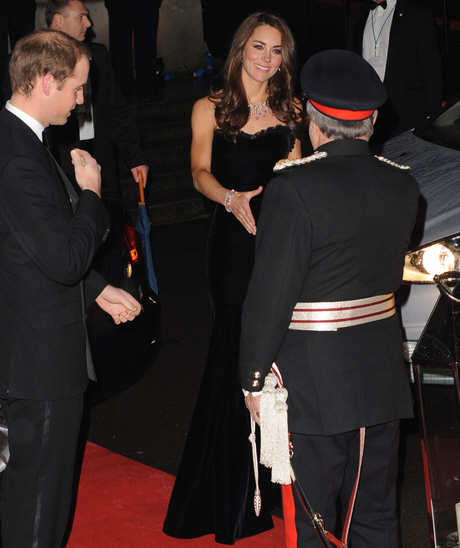 Photos courtesy of PR Photos.

Posted in
Fashion
,
Kate Middleton
,
Prince Harry
,
Prince William