Prince William & Harry open recovery center while Kate takes cooking lessons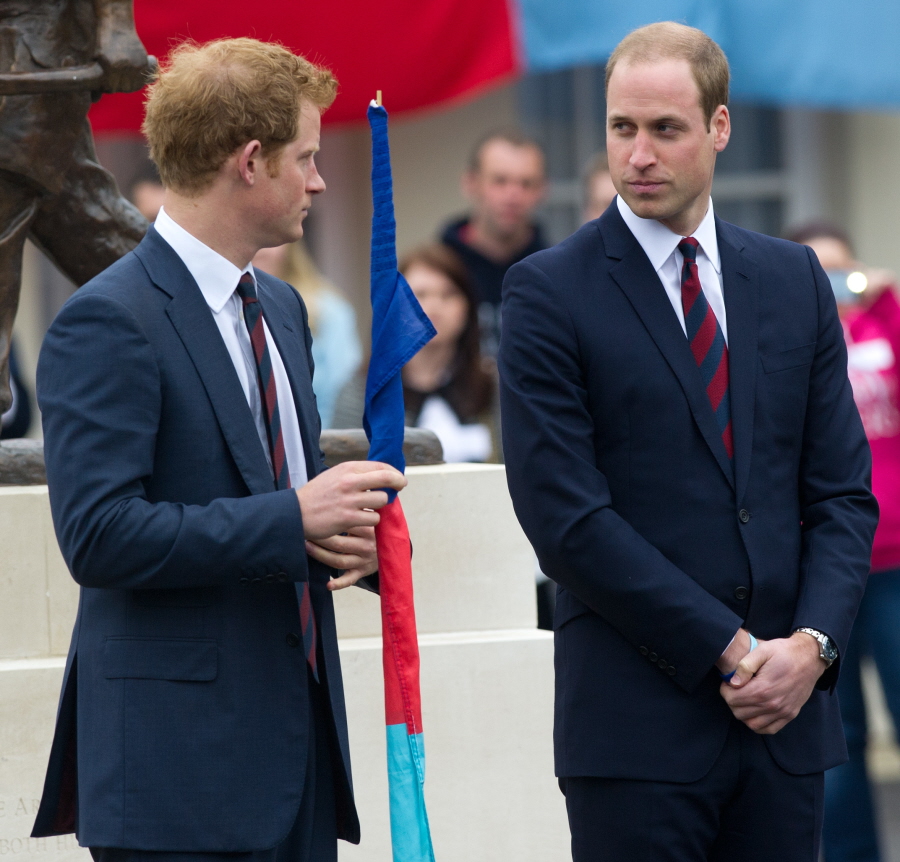 Do you think Prince William ever wishes he was living in the olden days when crown princes could summon a witch to the castle to cast a special spell to make "the spare" lose his hair? William never looks more balding than when he's standing next to Prince Harry and full head of ginger hair. For the record, I think Harry is developing a little bald spot too, so maybe William did summon a witch and have a "balding spell" cast.
Anyway, these are new photos of Harry and William yesterday opening up the "Help For Heroes Tidworth House Recovery Centre". I'm assuming this center is something like what Americans think of as "Walter Reed" – it's a center for wounded warriors and their families to spend the necessary time to recover from their war injuries. This is one of Prince Harry's big issues – Harry has been working with charities and organizations working with and for wounded warriors for years now. This is Harry's wheelhouse, so I wonder if he minds that William came along…? Harry was probably just excited to spend some time with his brother. Several of the wounded warriors asked after Duchess Kate, and they asked how William was preparing for fatherhood. William said he was "very much so" looking forward to it and "All the mothers have been looking at me, 'just you wait, just you wait. Long sleepless nights.'"
Speaking of Kate, where was she? She made so many appearances in April and then she just kind of stopped cold. Duchess of Diva theorized that Kate was trying to make it look like she was working hard around her two-year anniversary, considering many people claimed that the Queen had given Kate and William a "two-year holiday" before becoming full-time working royals. Although we don't know for sure if the Queen ever said or did that. What I do know is that Kate has been spotted shopping a lot this month, and that she made an appearance at friend's wedding a few weekends ago, wearing that same polka-dotted dress. And wouldn't you know, a gust of wind came by and Kate flashed her duchess beav because of course she did. So how does Kate spend her time? She's learning how to cook!
If it's true that the way to a man's heart is through his stomach, Prince William is about to fall in love with Kate Middleton all over again. A source tells Us Weekly that the pregnant Duchess of Cambridge, 31, has been taking cooking classes from the couple's new housekeeper, Antonella Fresolone.

Fresolone, the insider says, worked for 13 years at Buckingham Palace, where she was well-known for her "delicious" Italian cooking. (Among her specialties? Homemade pasta and freshly baked bread.) The Duke and his wife hired her three weeks ago, during which time she has been teaching mom-to-be Middleton how to make "a number of new dishes" in the small kitchen at Nottingham Cottage.

The expectant royal has been indulging her domestic side more and more in recent weeks, as her July due date grows ever closer. Earlier this month, she was spotted shopping for decor for the home she shares with Prince William. And on Saturday, she and her husband spent a "lazy weekend" together in London. (The Duke took a train up from Anglesey, Wales, to be with his wife before his royal engagements this week, which include a conference on illegal wildlife trade and the XXXVII Ordinary Union of European Football Associations Congress.)

The royal couple recently celebrated their second wedding anniversary. Following a trip to the Harry Potter and Batman exhibits at Warner Bros. Studios, they enjoyed a romantic dinner in London.
In the first months of their marriage, the royal propagandists often claimed that Kate was already an amazing cook and that William loved her food. Of course, I've always assumed that they probably had a part-time or full-time cook/housekeeper in Wales, so God knows how much Kate has really been cooking all along. Also: how different is a "lazy weekend" from a "normal weekend" with Will and Kate?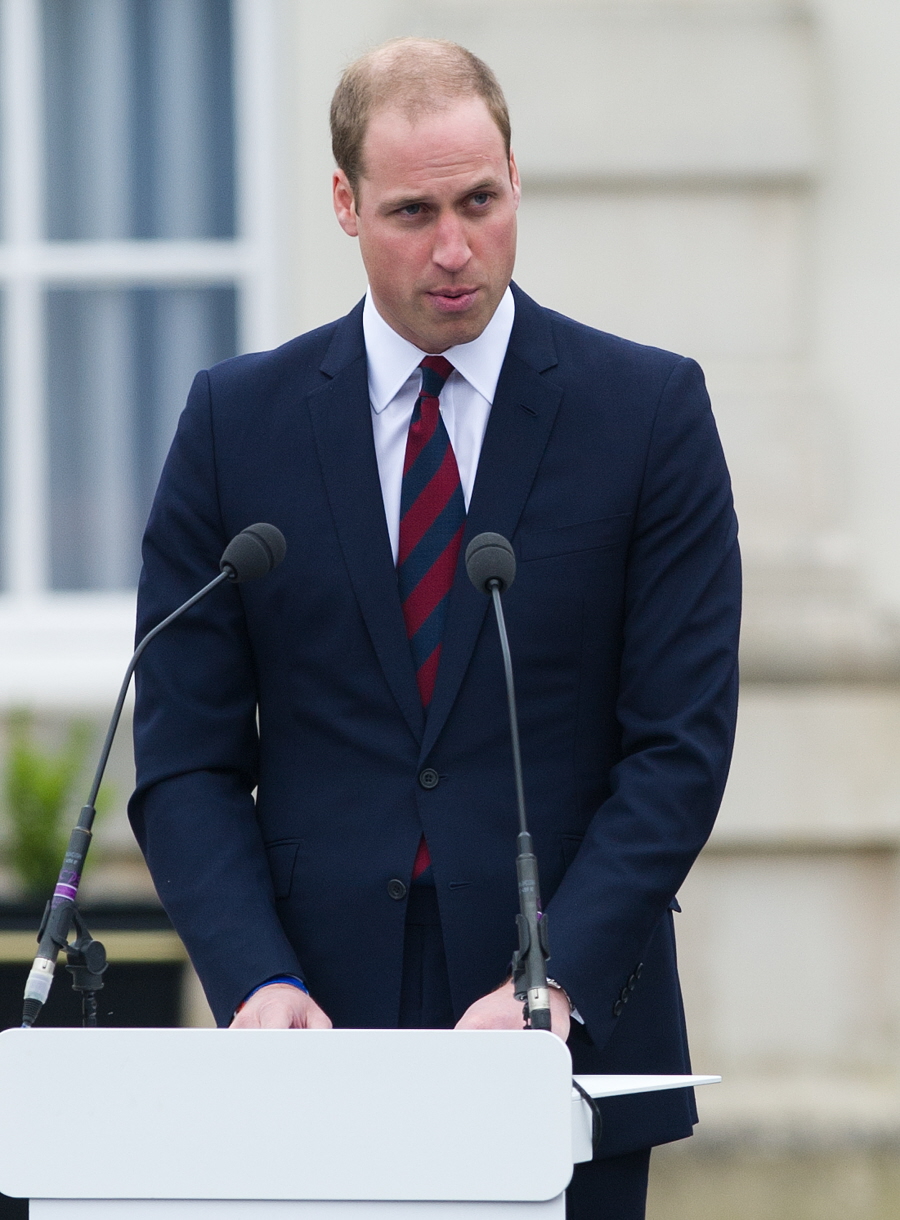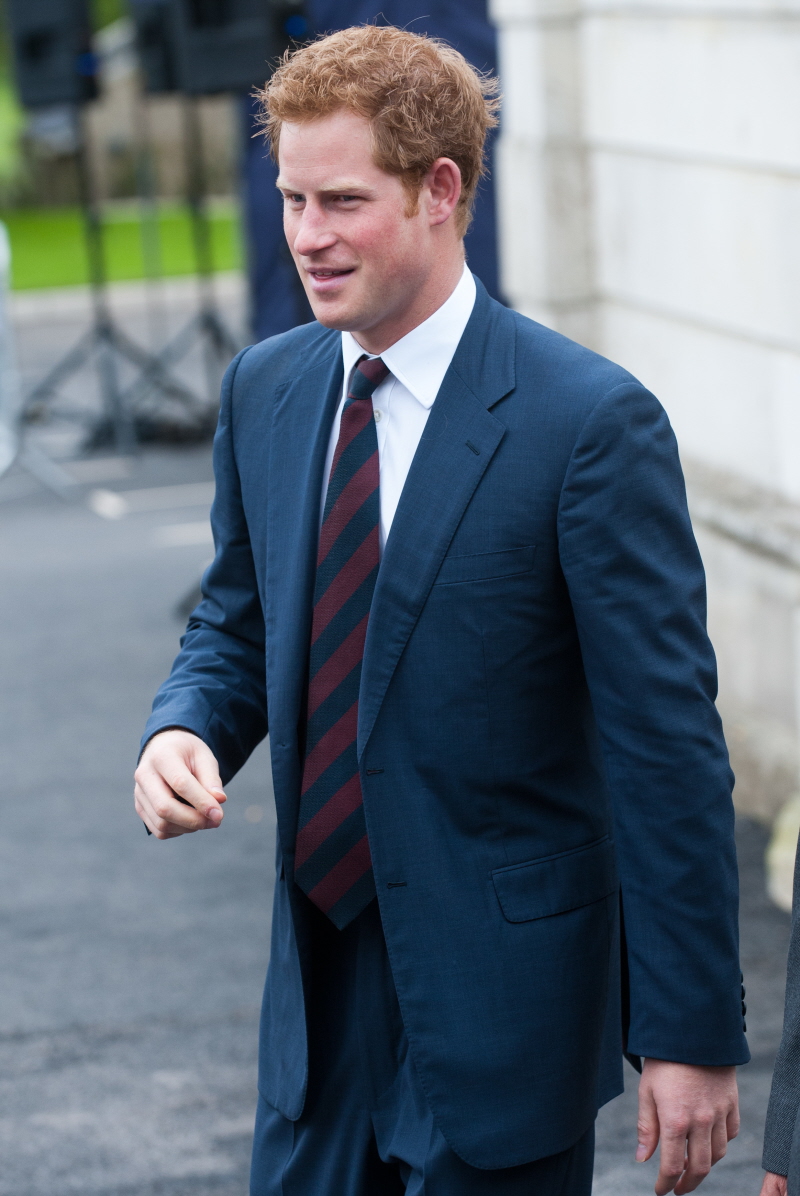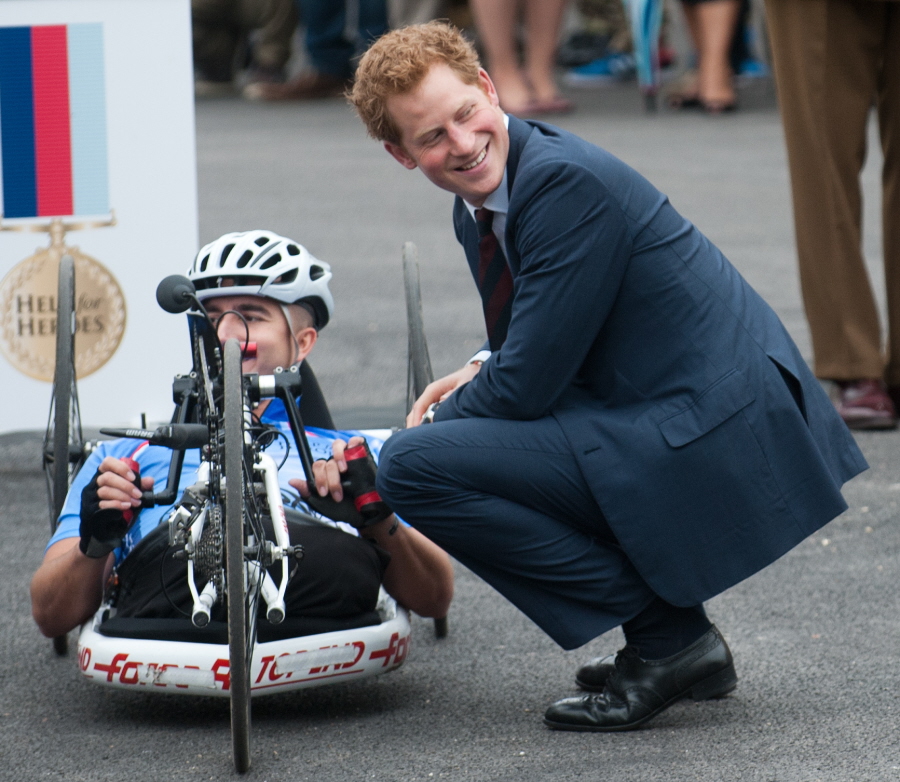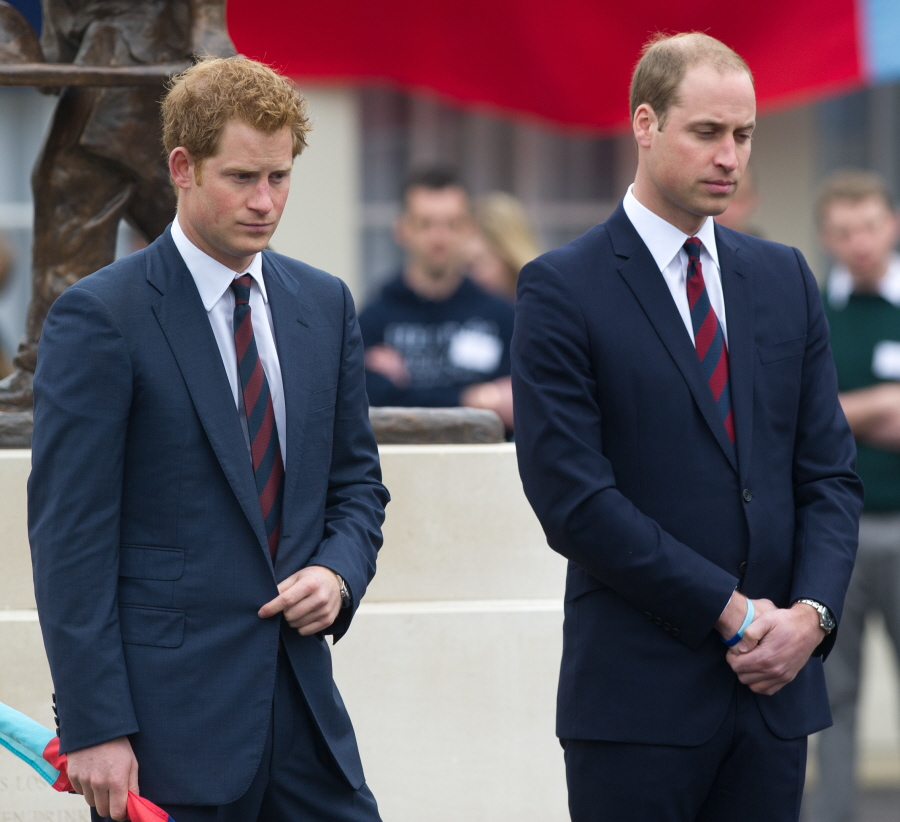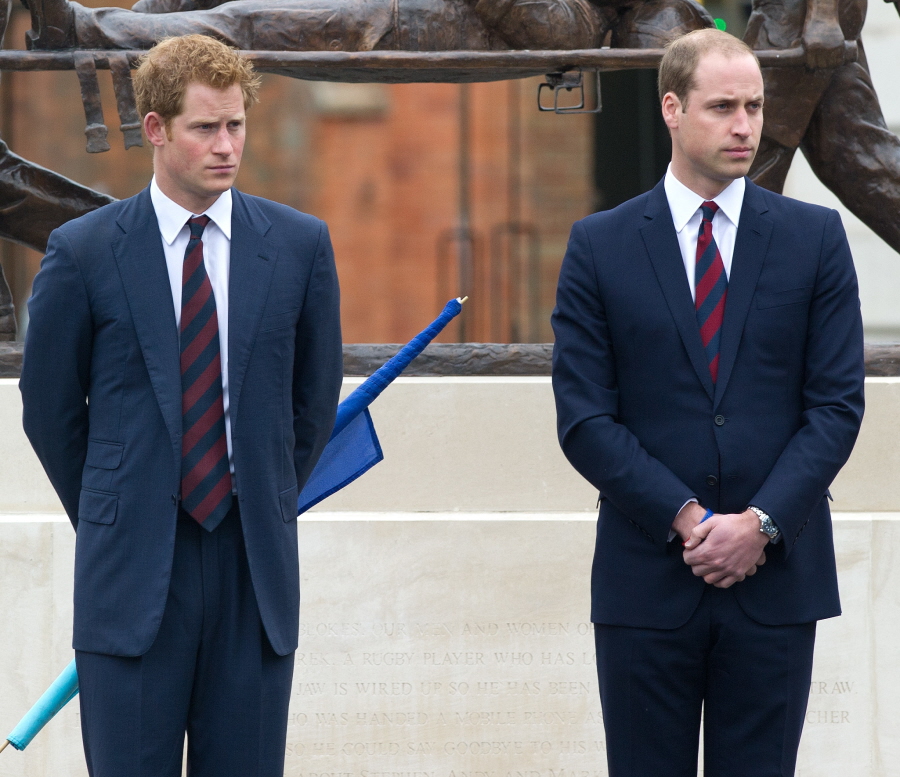 Photos courtesy of WENN.

Posted in
Prince Harry
,
Prince William