Gwyneth Paltrows deigns to discuss her own excellent racial sensitivity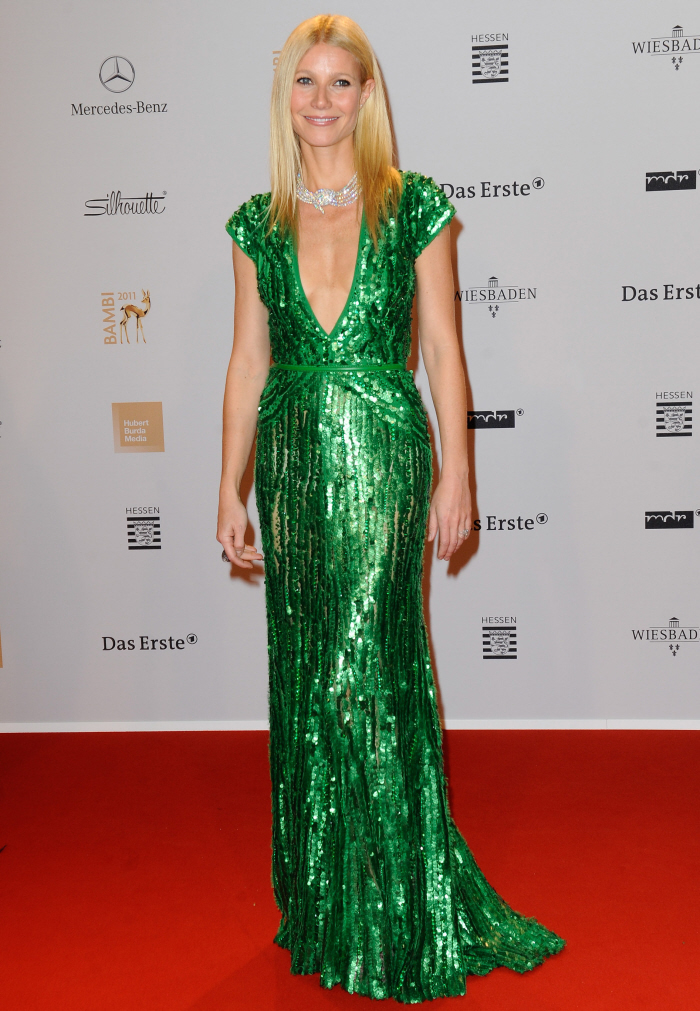 Gwyneth Paltrow can single-handedly heal America's racial divide! Not really, and I don't mean to make it sound like Gwyneth is claiming that either. Gwyneth appeared on the HuffPo Black Voices show The Tanning Effect to discuss race in America with host Steve Stoute, author of The Tanning of America, a book that explores how "hip-hop culture" changed the way Americans view race and the economy. So of course, he wanted to speak to Dame Gwyneth, who is America's Foremost Racial Expert. She's friends with Beyonce and Jay-Z, after all!
Long before captivating moviegoers across the globe with her award-winning acting skills, Gwyneth Paltrow was front and center of a pivotal cultural shift. While growing up in Santa Monica, California, her father, Bruce Paltrow, created and wrote for the late '70s CBS drama "The White Shadow," which examined racial stereotypes in America and exposed the actress to many seminal television "Tanning" moments. As she explains in HuffPost Black Voices latest episode of "The Tanning Effect," Paltrow witnessed her father's impact at the time on American society.

"I think the most 'Tanning' that I saw during that phase of my life was my dad, [who] created, wrote and directed a TV show called 'The White Shadow,' about a white basketball coach teaching basketball in an inner-city school," she explained. "And that show that he did — I mean, obviously we were there a lot, but it was interesting to see that culturally start to permeate. And he did a lot of 'firsts' on that show. He had the first interracial kiss ever. It was a good show."

"I learned a lot of it through the show, especially since they were using a lot of the stereotypes as a way to exploit them or expose them or to debunk them," she continued. "And a lot of times obviously in a creative situation, those stereotypes are what causes tension and story lines and plots."

Having an unbiased viewpoint on multicultural relationships is also a trait that the "Shakespeare in Love" star has shared with her two children. In fact, the 39-year-old admitted that the shift of beauty in America is "long overdue."

"I don't want to bemoan the fact that it should've happened 50 years ago, because it's here now," she added. "And it's like the way I see it is that I have two little kids who are understanding the world in a time when Rihanna is on the cover of Vogue, and we have a black president. So their eyes are being as if they're experiencing the world for the first time. All of this stuff is just root — it's normal stuff for them. And that to me is what's so incredible."

"When my daughter understood what a president was, it was a black man. It's not like me, where I grew up with all of these old white guys one after another … Their perspective on race and everything is completely open and completely different to how it was when I was a kid."
[From Huffington Post]
I don't really have a problem with what Gwyneth is saying – she's just talking about her dad, who really was a ground-breaking television producer, and I don't have a problem with her comments about Obama and the shifting standards of beauty. She's right – it is important that all kids see that we have a black president, that African-American women are iconic, celebrated beauties, and that mommy's BFF is Beyonce.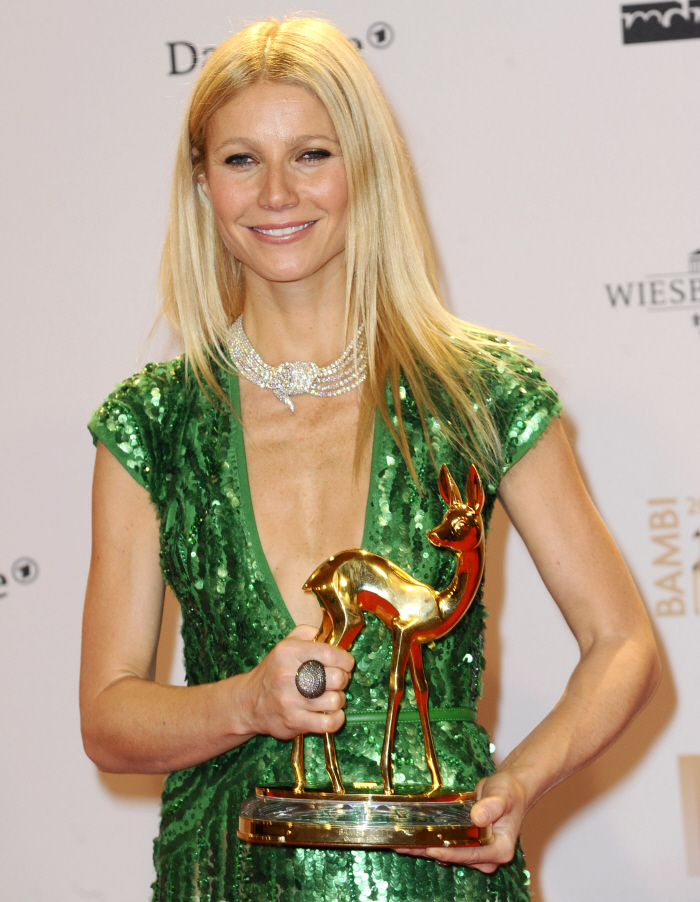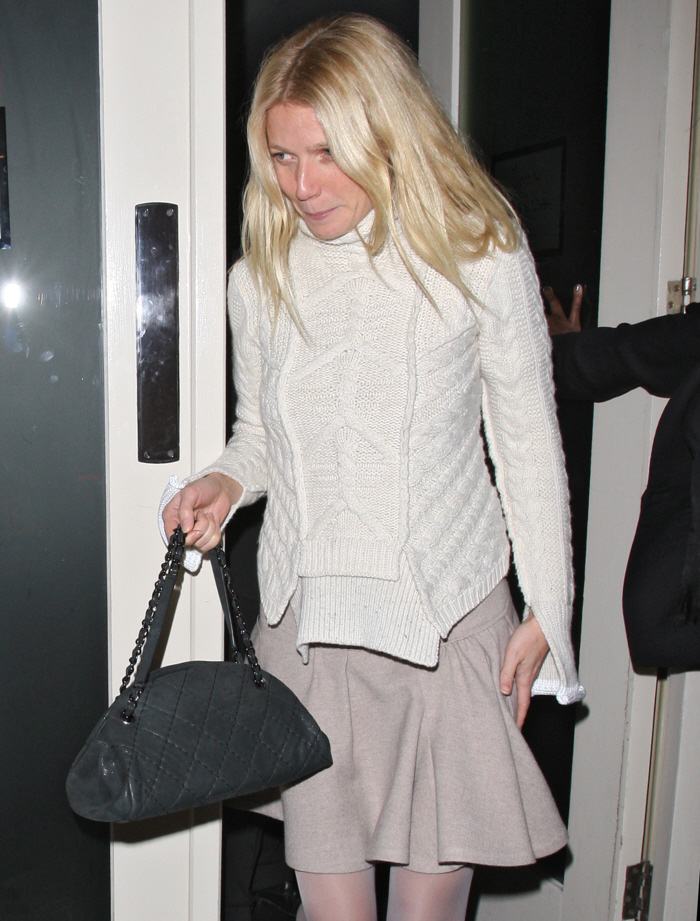 Photos courtesy of WENN.

Posted in
Gwyneth Paltrow
,
Race