Kim K's sex tape partner Ray J pitching a reality show with Whitney Houston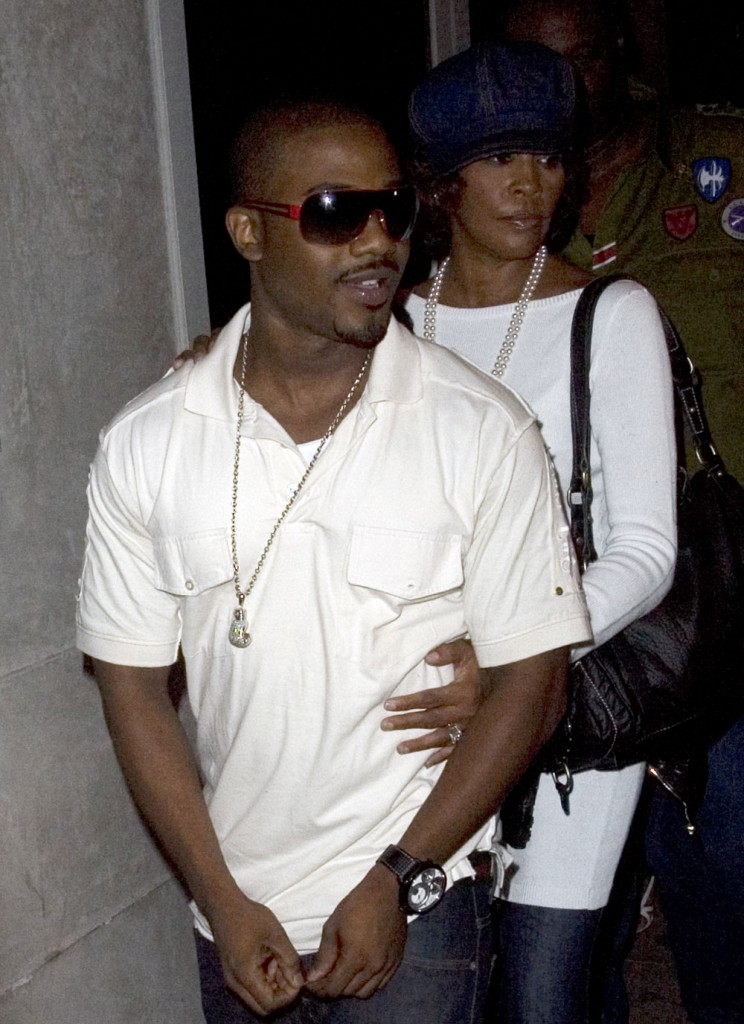 Let me get this out of the way at the start, as the title can sound misleading. This isn't some nefarious plot by Ray-J to cash in on Whitney post-mortem. Apparently he's genuinely heartbroken over her death and is unsure if he'll continue to pursue plans for a reality show, which would include footage of the two of them together. (Remember he did issue a very sad statement after she passed.) Ray-J was pitching a reality show prior to Whitney's death, and part of that included using his relationship with the famous singer to make his show seem more interesting. In light of this, some are questioning whether Ray J was using Whitney in the months leading up to her death. The Daily Beast has an article about Ray J and Whitney's relationship and how it came about. They mention that Ray J was sweet and charming with Whitney, but that he wasn't faithful to her by any stretch. Whitney was allegedly aware of this and didn't seem to mind. Here's the part at the end of story questioning whether Ray had ulterior motives for getting with Whitney in the months leading up to her death:
But others are less kind about his motives. One source points to how—just like Brown—Ray J was trying to pitch a reality TV series with him and Houston. "He was just using her like many people did, to get a deal," the source says.

In an exclusive statement to The Daily Beast, Ray J's publicist Courtney Barnes says: "It was his show, and they shot footage of the two of them together that appeared in the sizzle reel, which was being used to pitch the show."

Those who know Ray J say he's always been a hard worker when it comes to his career. He's released five albums on independent music labels and promoted them heavily, even when it wasn't easy. "He's extremely dedicated to his craft," says Paula Tuggey, a music executive who has worked on his recent albums. "I can book him from 7 a.m. until midnight. He'll do anything that he can to get his music out there to be heard."

On the night of Houston's death, Ray J was in San Diego.

Steffans [one of Ray's former lovers] says she reached out to him out of concern. "I don't think Ray is OK," she says. "I don't think any of us would be OK. I think Ray is going to be traumatized forever."

"He hasn't talked to anybody yet. He's not ready yet," his publicist says. Asked if he's still shopping the reality show that includes footage of Houston, his publicist emailed back, "I don't know."
[From The Daily Beast]
Ray J had a dating reality show on VH1 called "For The Love of Ray J," which aired for two seasons in 2009 and 2010. He also had a two season reality show with his sister, Brandy, called "Brandy and Ray J: A Family Business," in 2010 and 2011. So it just seems expected that he would be pitching another reality show to try and keep the money flowing. I don't think it means he was using Whitney. It's not like he just met her. He first hooked up with her way back in early 2007 when she was divorcing Bobby Brown, according to a source quoted on The Daily Beast. The two were even seen out on a date together as early as January, 2007, I remember covering that. So I believe that Ray cared for Whitney in his way and that he's probably devastated to lose her. I wouldn't put it past him to make sure that his reality show makes it to air, and to use Whitney to continue to promote it, whether its disrespectful to Whitney's memory or not. After all, he made sure that his sex tape with Kim Kardashian got released. He probably planned out the whole thing from start to uh, finish, and we know that Kim's career was launched from it.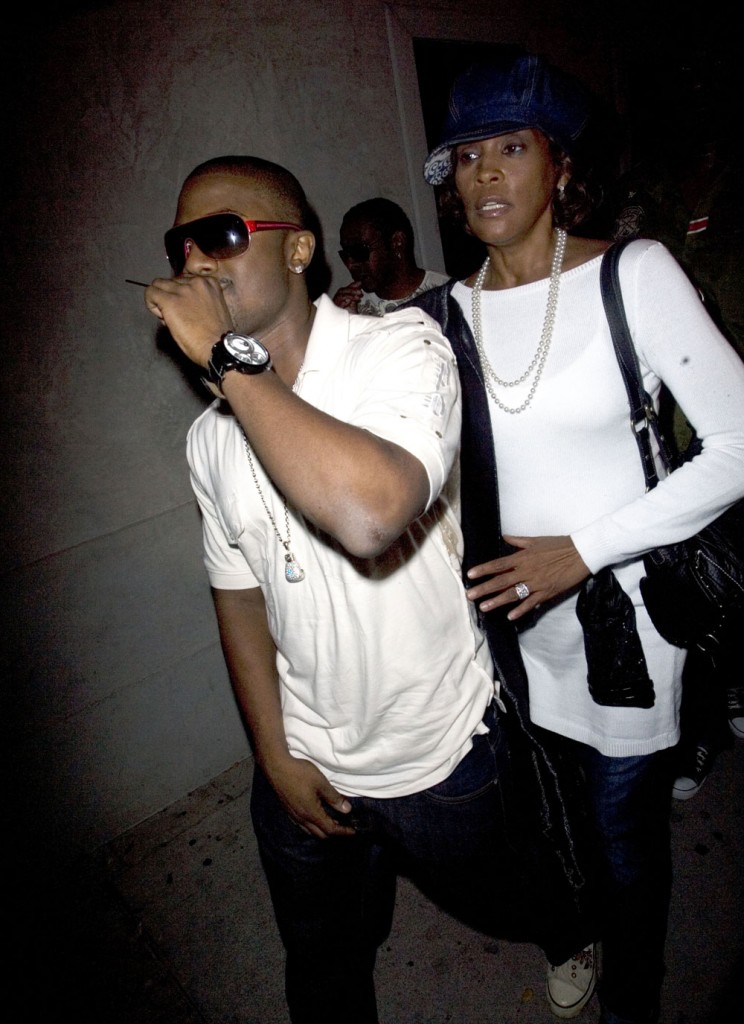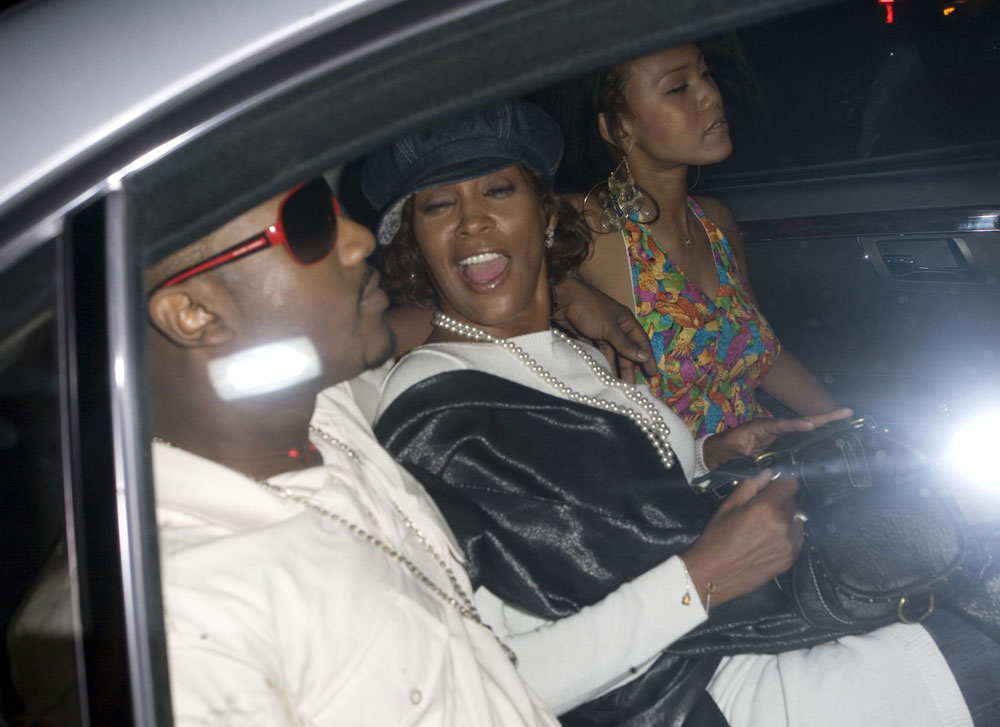 Ray J and Whitney are shown out together in July, 2008. Credit: PRJ/Fame Pictures
Posted in
Deaths
,
Ray J
,
Reality Shows
,
Whitney Houston