Pope Francis I becomes the first South American Pope in history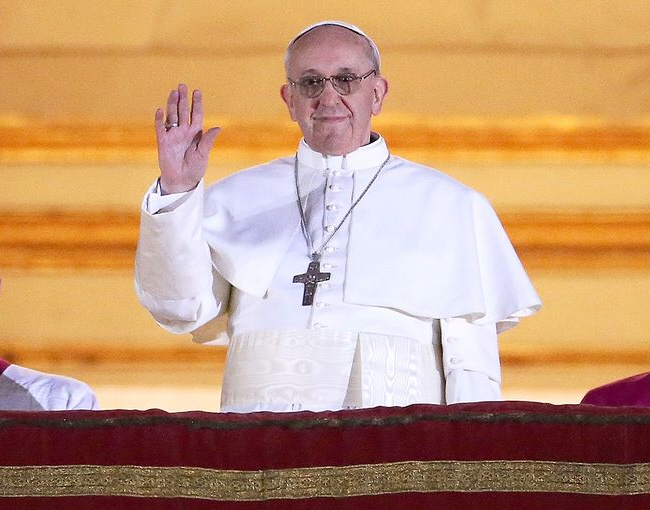 Yesterday, I emailed CB and Bedhead and told them I had a feeling that we were getting a new Pope shortly. CB was all, "Whatever, it can wait" (I'm paraphrasing), meaning that we don't have to do breaking-news coverage of the new pope if and when it happens. As it turned out, I was right! Just a few hours later, white smoke came billowing out of the special Pope chimney while I was at the gym. An hour later, "Habemus Papum!" The new Pope was announced – Jesuit Archbishop Jorge Mario Bergoglio has become Pope Francis I, the first ever South American Pope. The first Pope from the Americas. The first Latin American Pope. And the first Jesuit Pope, right? I'm not a Catholic, but my Indian father was educated by the Jesuits (in India) and he always spoke highly of the Jesuit sect (honestly, my father was one of the most Catholic Hindus ever). So here are some interesting factoids about the new Pope:
*He was born and raised in Argentina and he's the archbishop of Buenos Aires. Also: his father was Italian!
*When he was appointed Archbishop of Buenos Aires, he was pretty much told "here's your palace." He didn't want to live in the palace. So he moved to a humble apartment. He takes the bus instead of using a chauffeur-driven car.
*His big causes are poverty and social equality. Some people are even describing him as "wary of capitalism" and he's publicly used words like "redistribution of wealth".
*But he isn't a fan of gay people or gay people getting married. He led a crusade against a proposal that would legalize gay marriage in Argentina. Despite the Church protests, the legislation passed and gay people can totally get married in Argentina, which I totally didn't know before today. He's also against gay adoption. He's very pro-nuclear family. Maybe he'll shut down the Vatican's Roman gay bathhouse/club/sauna.
*He might be soft on the Church's stance on birth control though – apparently he's said a few times that condoms are good because they stop the spread of disease. Saying that is a surprisingly big deal when you're an archbishop. Or the Pope.
*He was never a Hitler Youth, thank God.
So, all in all, a mixed bag. I like the fact that they didn't pick just some European dude this time. And I like that he's a Jesuit too. Maybe he'll inject some pragmatism into the Church. But he's 76 years old – how long will he reign? Realistically?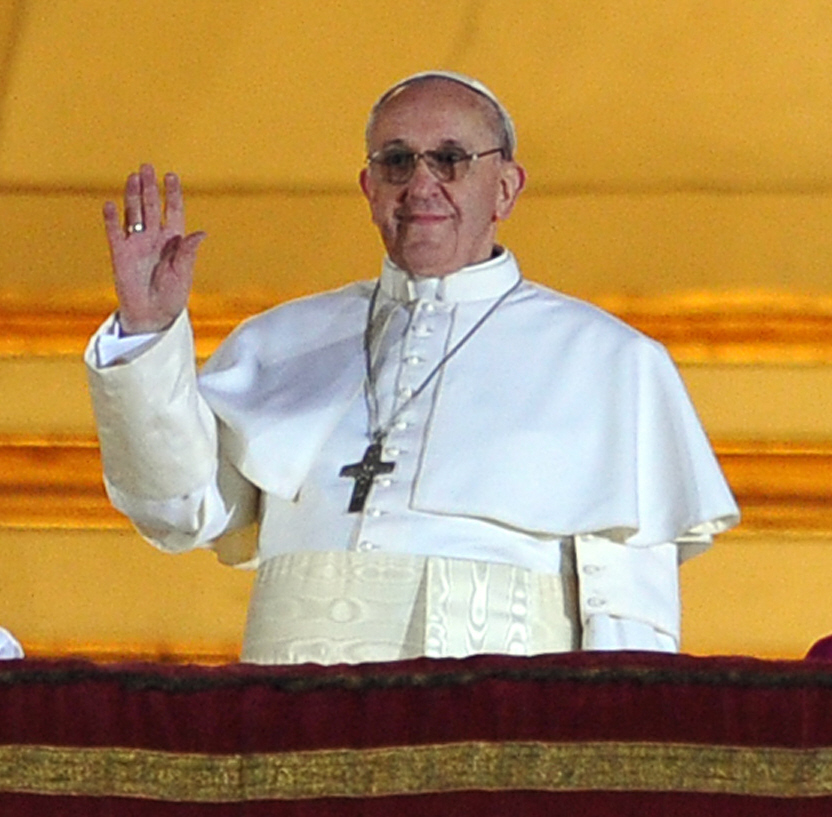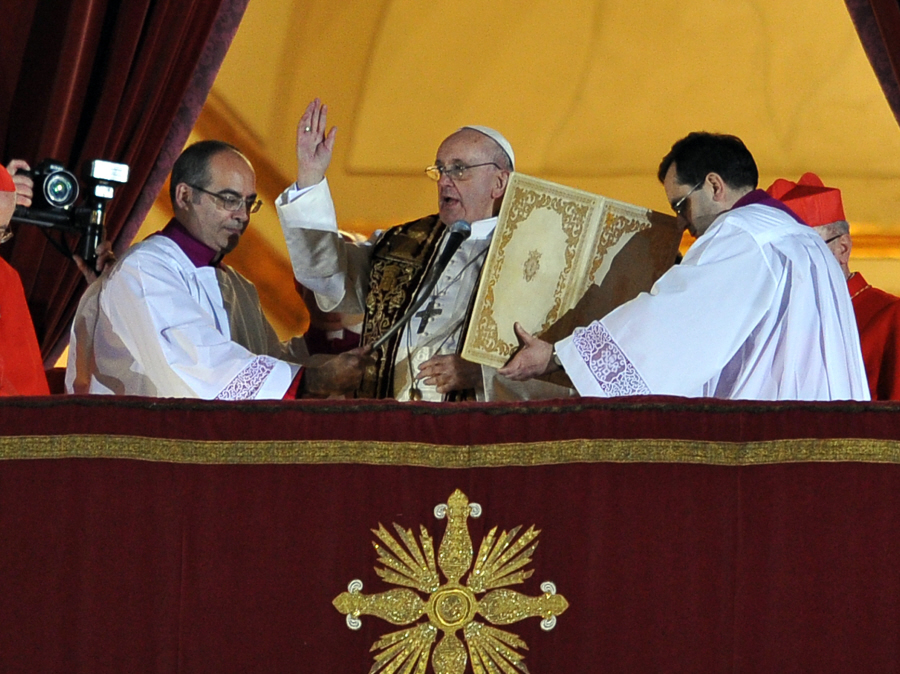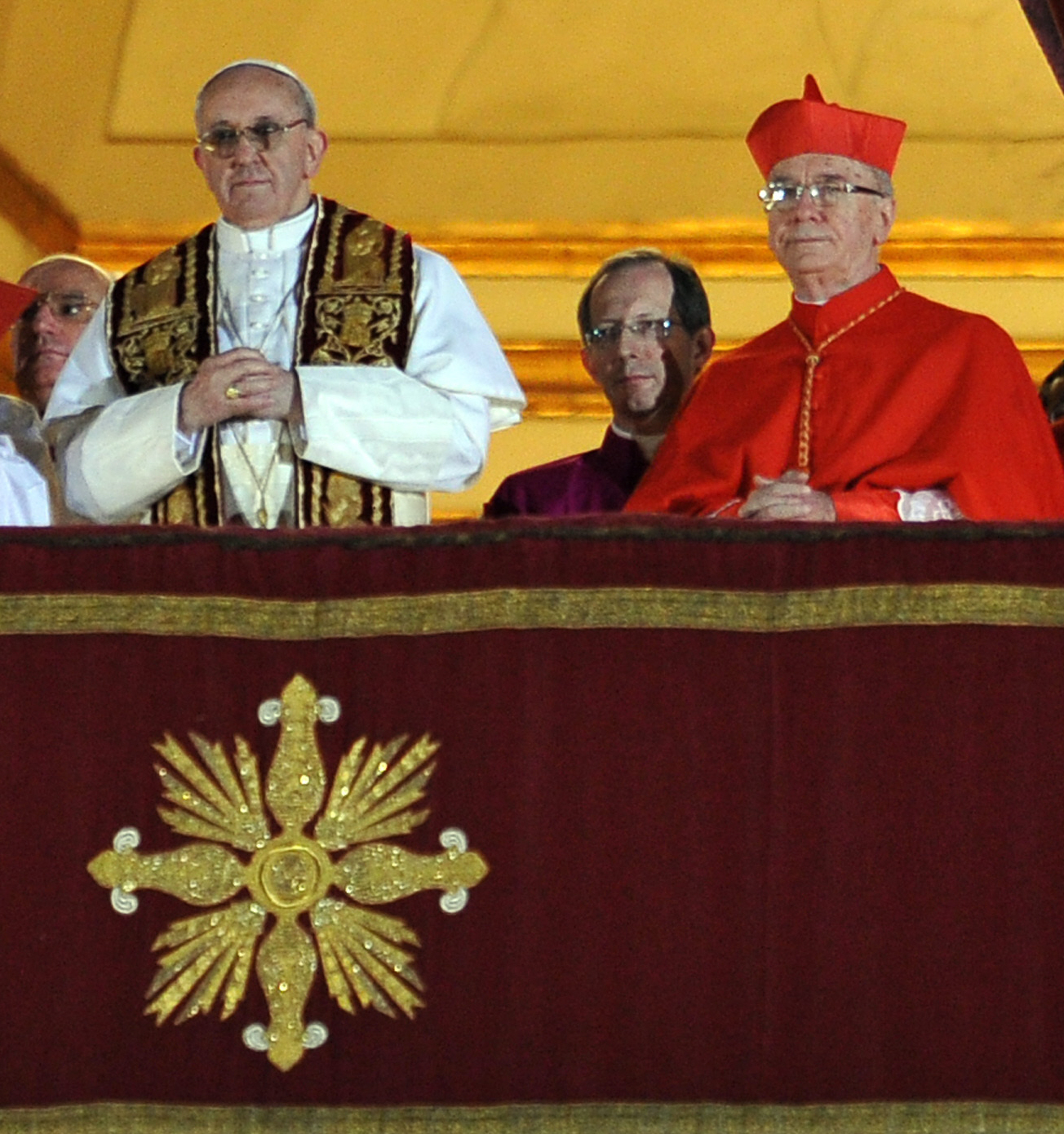 Photos courtesy of WENN.

Posted in
Power
,
Religion