Chris Cornell upset over stolen wedding video featuring Brittany Murphy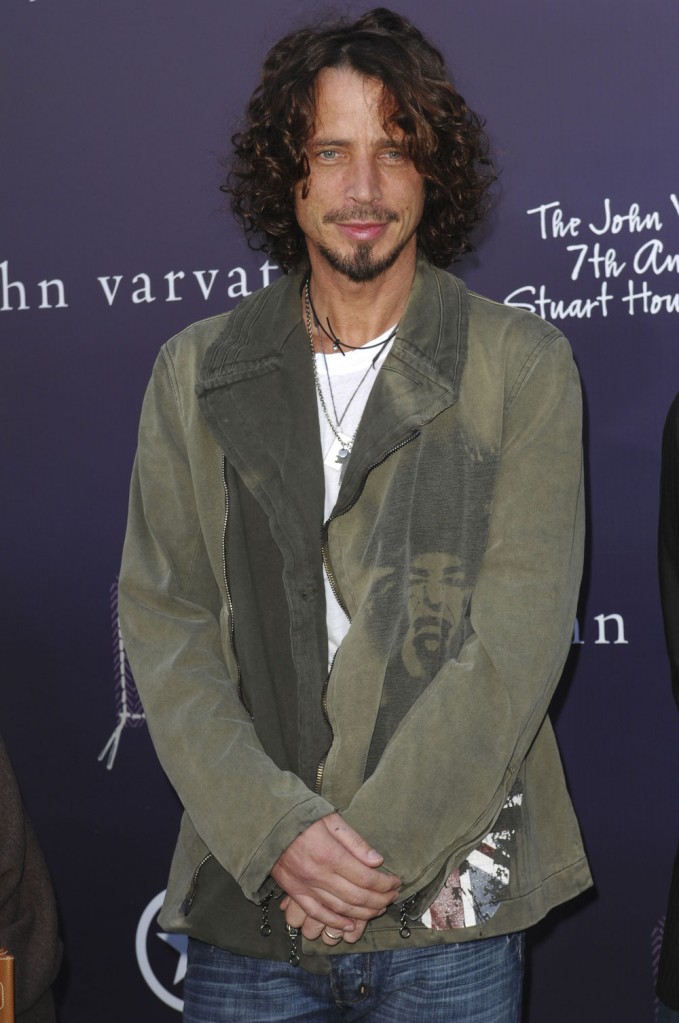 In a creepy display of exploitation, an unknown Craig's List user recently posted an ad accepting bids to own a copy of rocker Chris Cornell's wedding video, including footage of maid of honor Brittany Murphy. The late actress was a friend of Cornell's now-wife, Vicky. When Cornell caught wind of this, he quickly contacted Craig's List and threatened to sue unless the ad was removed. Cornell also demanded that the popular web site turn over the identity of the user selling the footage, claiming it had been stolen.
Soundgarden frontman Chris Cornell and his wife, Vicky, are furious after discovering their wedding video was being offered on Craigslist as macabre "lost" footage of dead starlet Brittany Murphy, who was a maid of honor at their 2004 ceremony. Cornell claimed the video was stolen and he threatened to sue the popular site, which has removed the video from sale. A source said, "The video features behind-the-scenes wedding moments, many of Brittany Murphy." He asked Craigslist to hand over details of the seller, arguing that it's a federal crime because it's considered stolen copyright. Cornell's rep couldn't be reached, and a Craigslist rep didn't get back to us. Meanwhile, Cornell announced on New Year's Eve via Twitter that he's reuniting with Soundgarden: "The 12-year break is over & school is back in session . . . Knights of the Soundtable ride again!"
This is only the first in what I predict will be a flurry of opportunists looking to capitalize on another celebrity death. It's sad, because not only was this creep looking to cash in on Brittany Murphy, but footage from a personal event – Cornell's wedding ceremony – was stolen. I wonder if Craig's List will turn out to be cooperative in this case?
And finally – it's about time Cornell reunited with his former bandmates. Soundgarden was one of the greatest acts of the '90s. After embarrassing himself with an un-listenable pop album produced by Timbaland, let's hope Cornell still has the musical chops he once had.
Chris Cornell is shown on 3/8/09 with his wife and what could be his daughter and son, Toni (daughter), 5, and Christopher, 4. Credit: WENN.com
Posted in
Brittany Murphy
,
Chris Cornell
,
Music
,
Photos
,
Reunions
,
Weddings