Official chilling report on Chris Brown's attack; Two previous incidents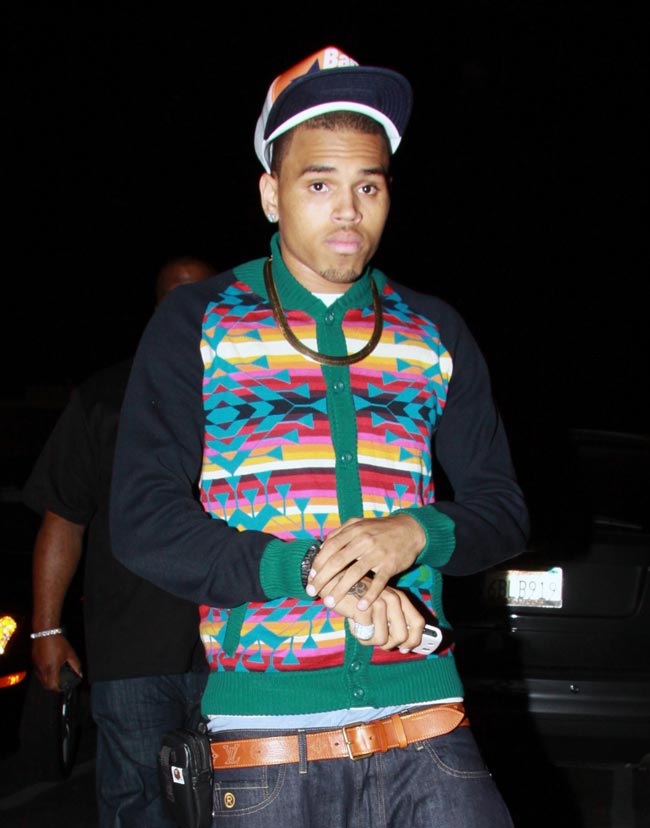 TMZ has the now-released official police report detailing the night that Chris Brown brutally attacked then-girlfriend Rihanna in February. US Weekly released these officer notes back in March, and it looks like their story was accurate. The police version of the incident is consistent with many of the reports we heard from the press in the weeks following the attack. Brown smashed Rihanna's face against the car window and punched her in the face repeatedly while he was driving. He also bit her ear, choked her until she almost lost consciousness and threatened to kill her. I got a little sick to my stomach reading that, so if you're the squeamish sort you may want to skip it that link. Yesterday Brown was sentenced to serve five years of probation, during which he can have no contact with Rihanna, perform six months of community service, pay fines and take domestic violence education for a year.
US reports that Chris had two other domestic violence incidents with Rihanna before February. One in which he shoved Rihanna against a wall after she slapped him and another in which he broke the windows on his car in a rage:
According to a probation officer's report filed with the court for Brown's sentencing, the incidents "related to domestic violence."

The first incident allegedly occurred in Europe three months earlier when Brown and Rihanna were in a "verbal dispute." She slapped him, and Brown responded by shoving her into a wall, the report stated.

Just three weeks before his February arrest for beating and threatening his ex-girlfriend after the Grammy Awards, the former couple was in Rihanna's native Barbados. While driving, they had an argument. According to the report, Brown got out and broke both the driver's and front passenger side windows. No one was injured, and the incident was not reported to authorities.
[From US Weekly]
Brown is a man with anger control issues who will need more than just probation and community service to realize the error of his ways. His apology was half-assed and too late and he seems more concerned with his public image than the woman he hurt. I hope that his career suffers greatly and that we don't hear much more from this guy now that he's been sentenced.
Chris Brown is shown on 8/13/09. Credit: Fame Pictures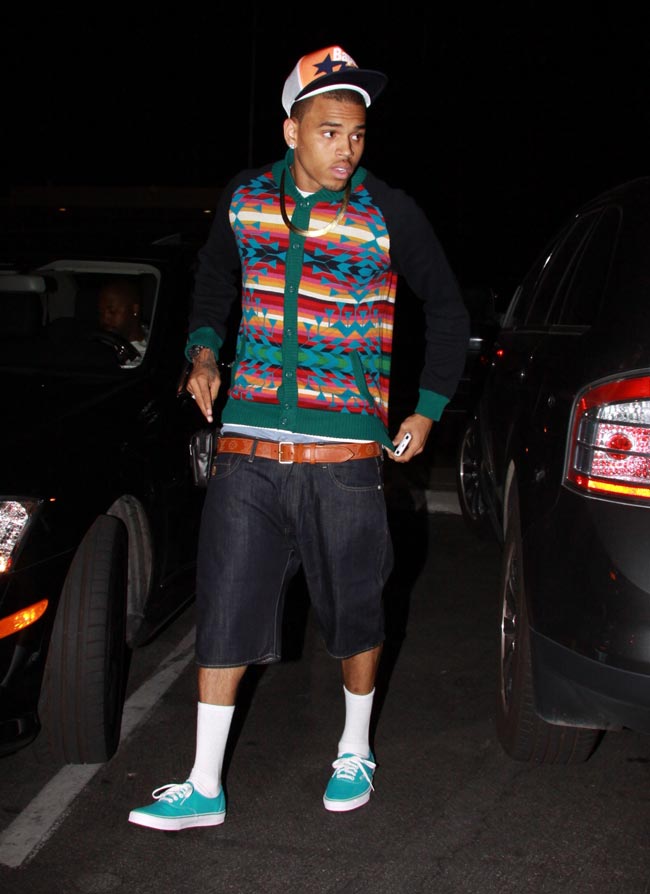 Posted in
Abusive
,
Chris Brown
,
Rihanna