In Touch: Kim & Kourtney Kardasian are "ditched" by their men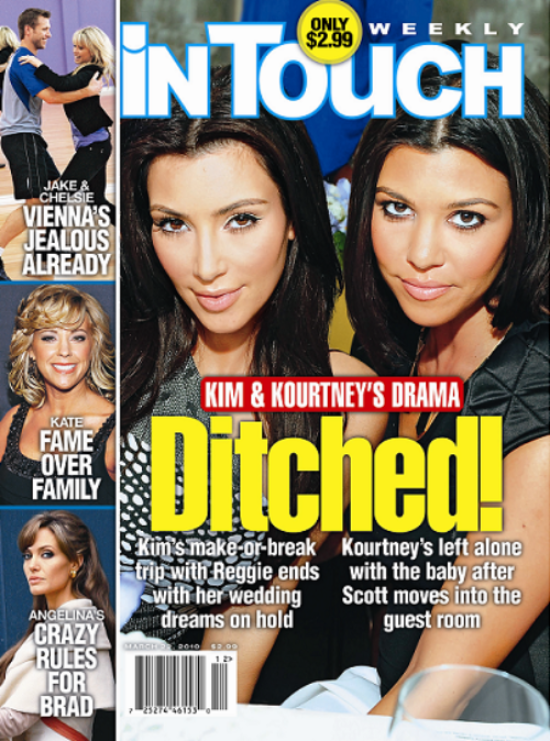 Okay, now it's getting a little tired. This is like the fifth Kardashian cover that In Touch has run in a row. At first, the Kardashian (and Scott Disick) stories were interesting and good gossip, but now it's just like, "Yeah, he's a douche. I get it." This week's story is all about how Scott and Kourtney have moved to Miami, and even in a new city, he's the same old douche. He goes out all the time, and Kourtney is pretty much raising her baby alone. In fact, a course says: "The only time they are together is when they're filming their reality show or being photographed." Hm…sounds healthy to me!
Kourtney Kardashian and her boyfriend, Scott Disick, may have changed ZIP codes, but sadly, the move doesn't seem to have done Scott any good. She's still stuck doing all of the chores while he lives it up. In Florida with Kourtney and their baby son, Mason, to shoot the second season of Kourtney & Khloé Take Miami, Scott has been lounging in the sun and hitting the clubs — leaving most of the parenting and work responsibilities to an exhausted Kourtney.

During their first week in Miami, a pal reveals, Scott, 26, went out to clubs, like Coco de Ville, almost every night while Kourtney, 30, stayed home with Mason.

"In public, he tries to act like the perfect boyfriend because he's paranoid about what people think of him," the friend says. "But at night, he is the same guy he's always been. He still parties. He still flirts. He still hangs out with his guy friends. Nothing has changed for him."

In fact, Scott was spotted flirting with a group of fawning older women while partying with his friends at the Gansevoort South Beach hotel pool on March 6. Two days later, Scott continued the party with a boys' night out at STK, while a somber-looking Kourtney dined with sister Khloé across town at Hakkasan.

"She left early to get back to the baby, and Scott stayed out with his friends," says an insider. "The only time they are together is when they're filming their reality show or being photographed."
[From In Touch Weekly]
By the way, notice how no one cares how Kim has been "ditched" as well? Yeah. Anyway, I believe the Scott stuff. I believe most things negative about this couple. And I think that's their plan, honestly. He's the "villain" and that's how they make the show profitable. Everyone loves to hate a villain.
Speaking of, here's Scott and his bird chest. Try not to vomit on your computer: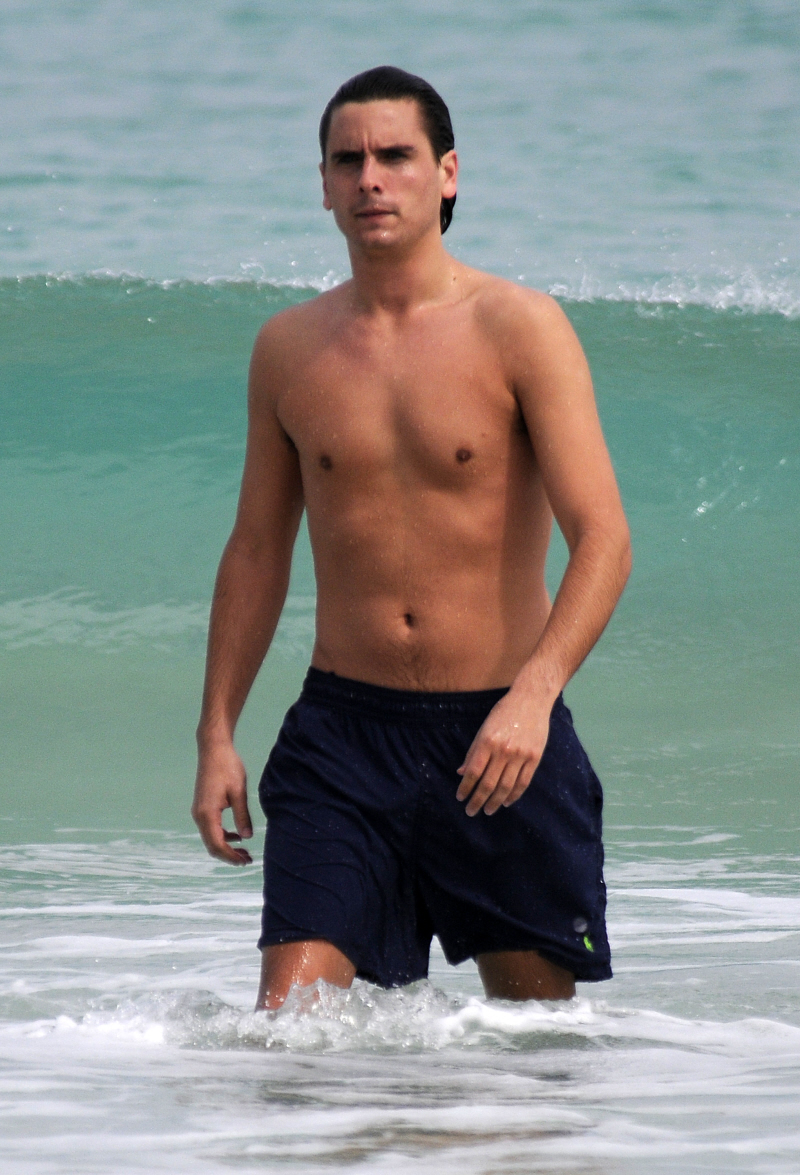 Oh, and here's one from today of the two lovebirds. Gee, Kourtney is all, "I'm so in love" right?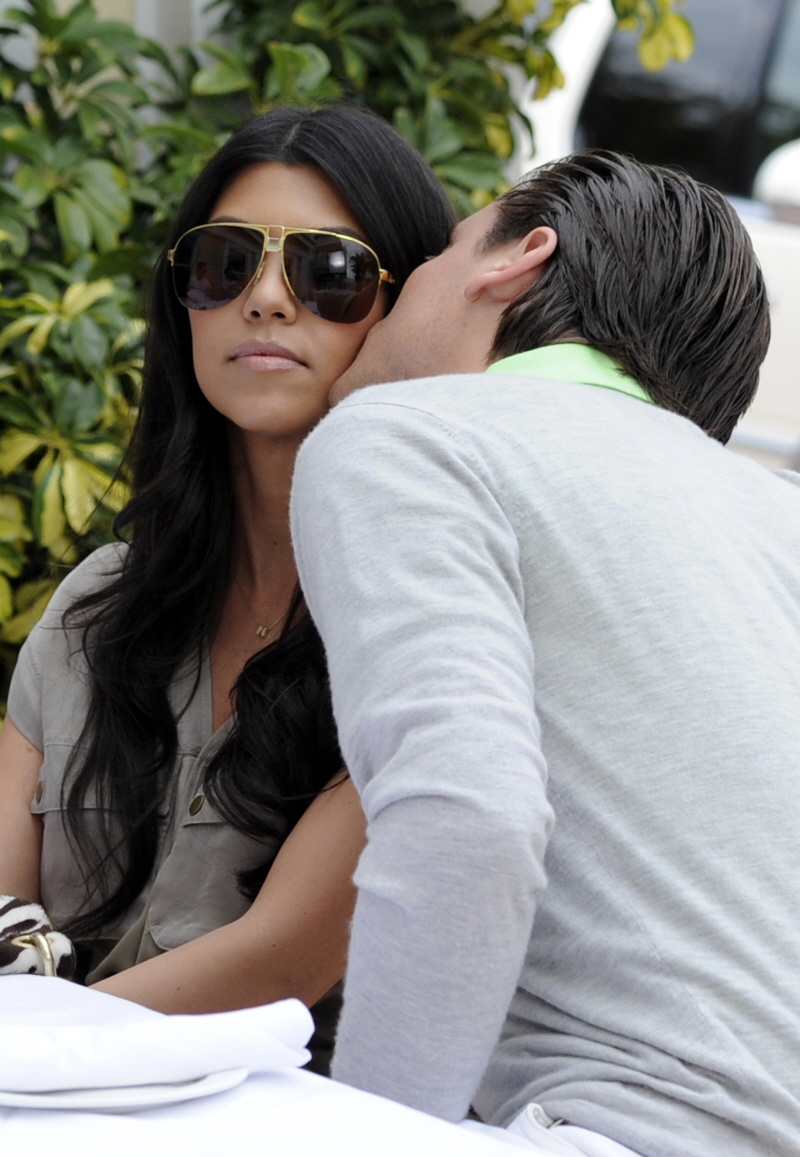 In Touch cover courtesy of In Touch. Photos of Courtney & Scott in Miami on March 9 and March 3, 2010. Credit: INFphoto.com.

Posted in
Kim Kardashian
,
Kourtney Kardashian
,
Scott Disick