Brangelina's V-Day: Sean Penn & Benihana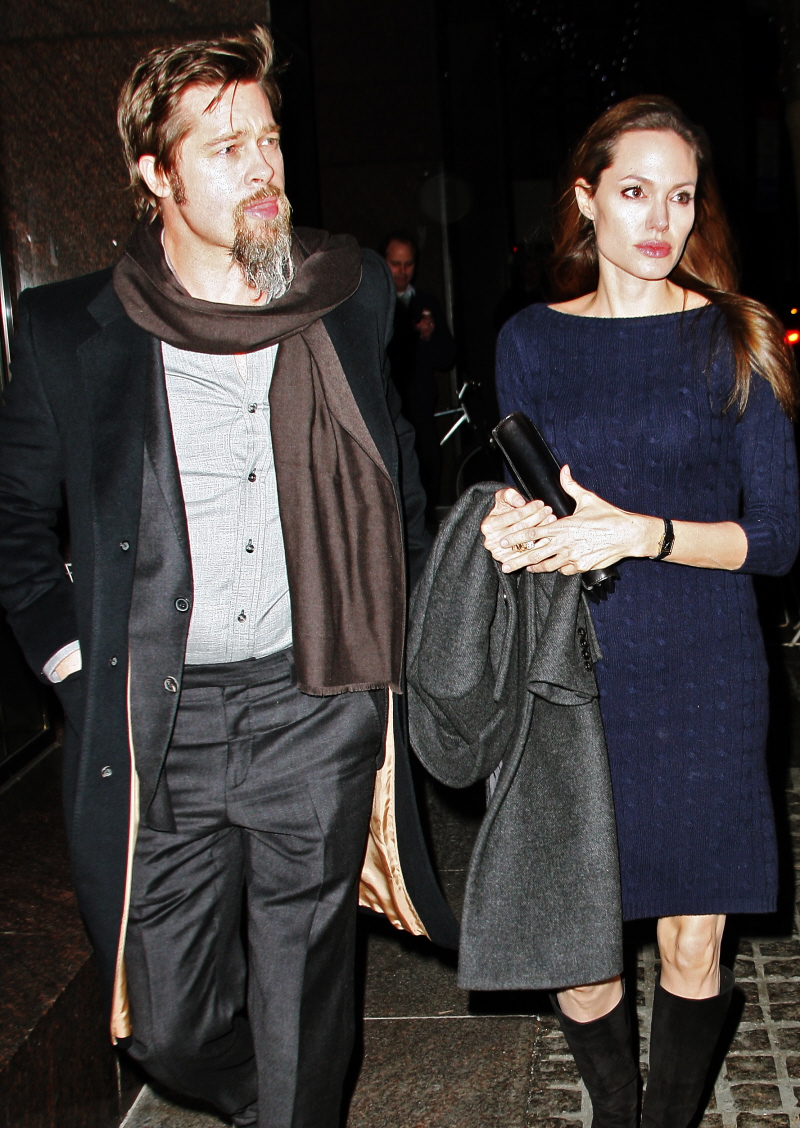 What does the couple who has everything do for Valentine's Day? Well, they hang out with Sean Penn (oh really?) and take the kids to Benihana. Hmm… that might be better than Britney Spears Valentine's Day, but it's still not what I would expect. Actually, they took the kids to Benihana on Friday night, and Life & Style has the details… including some stuff about Angelina's love of shrimp! Epic:
Brad Pitt and Angelina Jolie put on a stunning display of togetherness when they took their three eldest children for a Valentine's Day eve dinner at the Benihana restaurant that was a childhood haunt of Angie's.

"Angie's been coming in here since she was 2-years-old, an eyewitness at the restaurant tells Life & Style. "She'd come here with her parents and brother and loved to sit at the table and watch the chefs cook her shrimp."

Bringing her own family recaptured fond memories for Angie.

"She came with Brad, Maddox, Pax and Zahara," says the eyewitness. "She obviously took great joy in re-creating the experience of her childhood as the children enjoyed the spectacle of the food being cooked. They were all smiling and laughing."

The chef prepared a Valentine's Day treat by turning the kids' vegetables into heart shapes, while Angie enjoyed her past favorite, shrimp with vegetables and edamame. Brad had Kobe beef.

"Brad and Angelina looked so happy," a second witness tells Life & Style. "He stroked her neck and hand, and they kissed several times and looked on proudly as their kids used chopsticks and enjoyed their food."

The family looked as happy as ever and, says the eyewitness, "completely in love."
[From Life & Style Magazine]
That's nice I guess. I can't imagine Empress Zahara enjoyed watching her food being prepared. Unless it was cookies. As for the Sean Penn rumors, that came from Us Weekly, who reported that Sean spent the whole day with the Brange at their LA home. There is absolutely no detail about what that's all about, but I do not like that Brad and Sean hang out together. Sean is a horrible influence for Brad. Maybe they were discussing Madonna? You know Angelina can't stand the Madge.
Angelina, Brad, Zahara and Shiloh in New York on December 29, 2009, and BP & AJ on January 6, 2010. Credit: CWNY/Fame Pictures.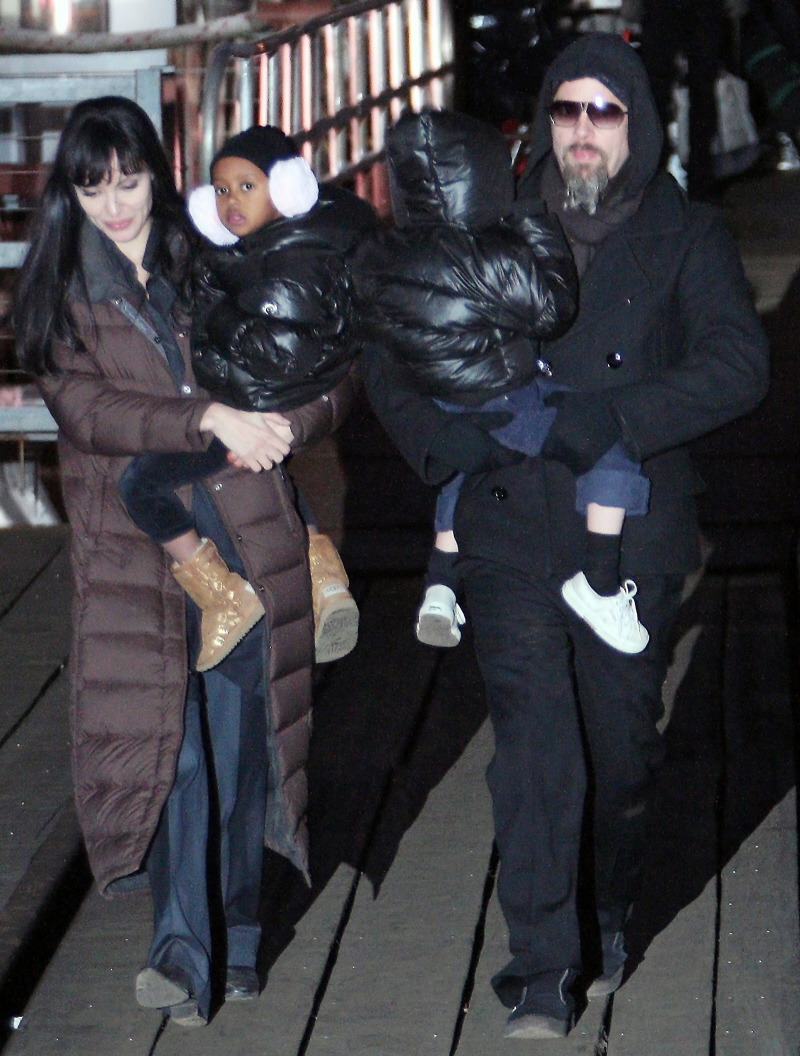 Posted in
Angelina Jolie
,
Brad Pitt
,
Sean Penn