Sofia Vergara versus Frieda Pinto: who looked better in teal at the Globes?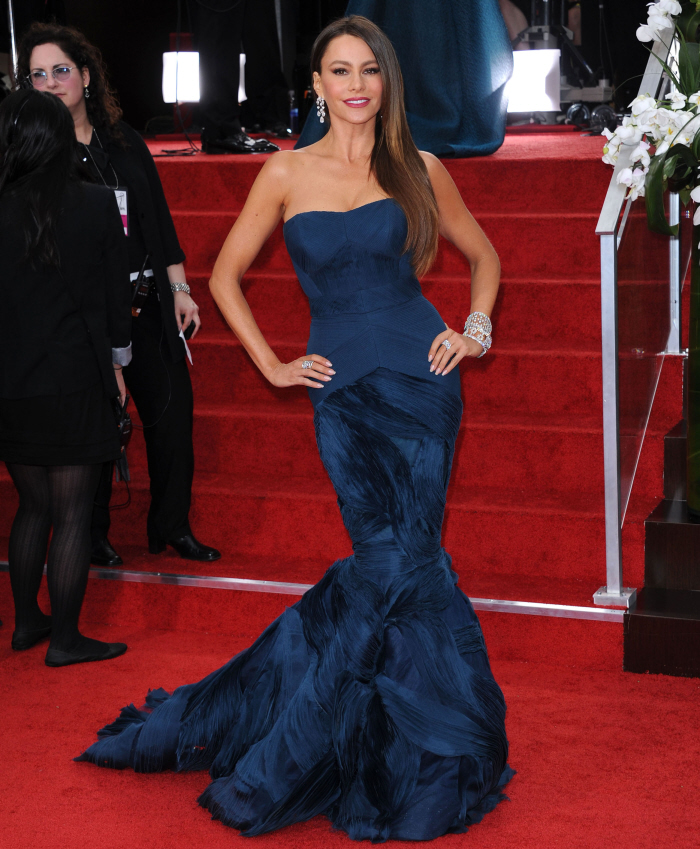 First off, please don't yell at me and call me a racist for putting two attractive "women of color" in one "separate but equal" post. I only wanted to put Sofia Vergara and Freida Pinto together because they were wearing similar colors (this beautiful blue-green-teal). I swear! I promise! But seriously, how gorgeous are these two women of color? As a woman of similar coloring, I could only dream of looking this beautiful.
Sofia was one of my picks for Best Dressed at the Golden Globes. Her dress is Vera Wang, an ID that I didn't expect. Usually, I tend to dislike Wang's red carpet gowns, but this is absolutely stunning. It's a gorgeous color on Sofia, it fits her like a dream, and she manages to look sophisticated and sexy without having the girls in our faces, you know? My only (small) complaint was that Sofia's hair should be different. I don't like it down and poker-straight with this beautiful dress. Also: how funny was Sofia's speech when Modern Family won best comedy? She was so cute! I like her even more when she speaks in her native tongue.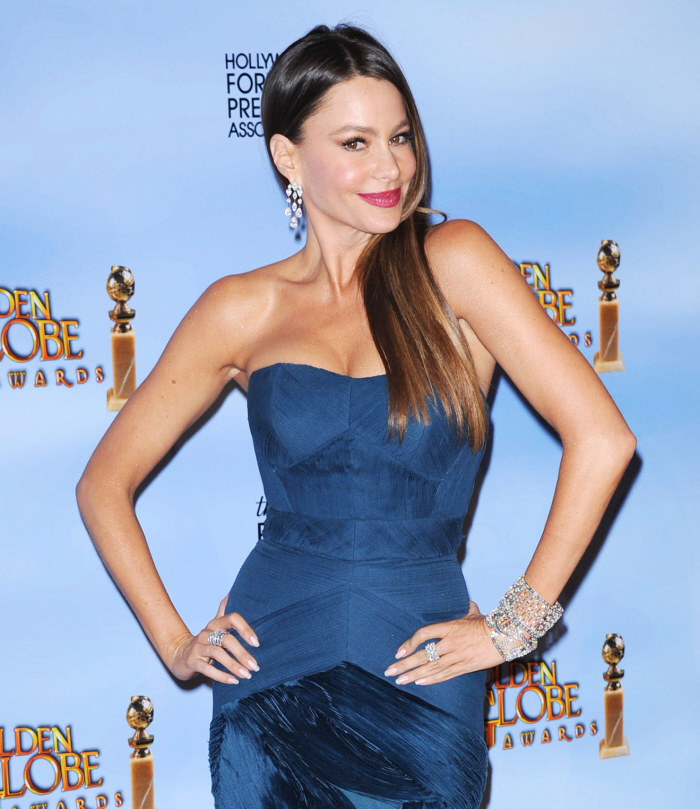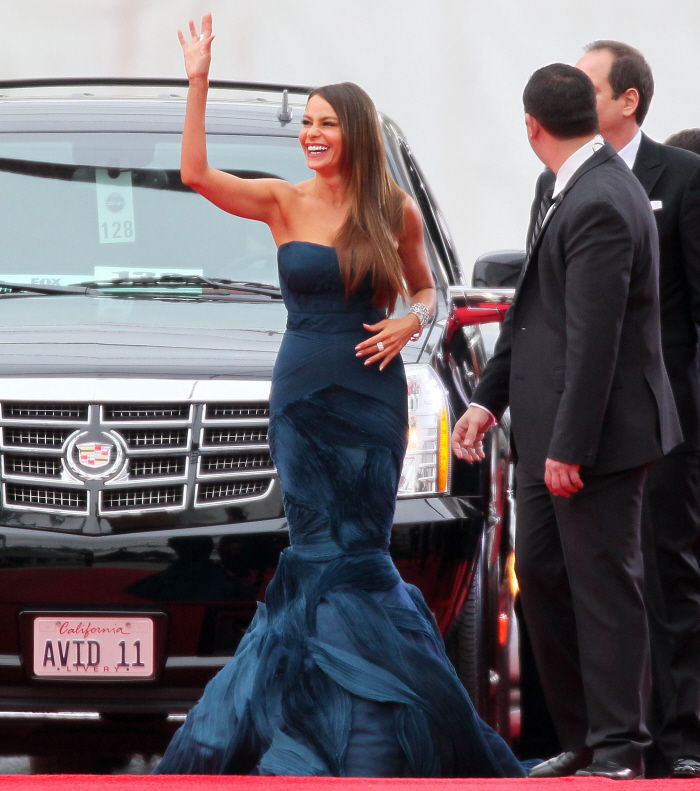 As for Freida, she went for this strapless Prada in a similar hue as Sofia. This is one of those rare dresses that looks different (and better) in still photos than it does in motion (and I suspect, in person). When E! News got in close on the fabric of the dress, it looked really cheap. But from a distance, the effect is gorgeous. Plus, that face! God, she's beautiful. Oh, and that necklace was amazing too! I find it hard to wear yellow gold with similar coloring to Freida, so I found it enchanting that she made it work.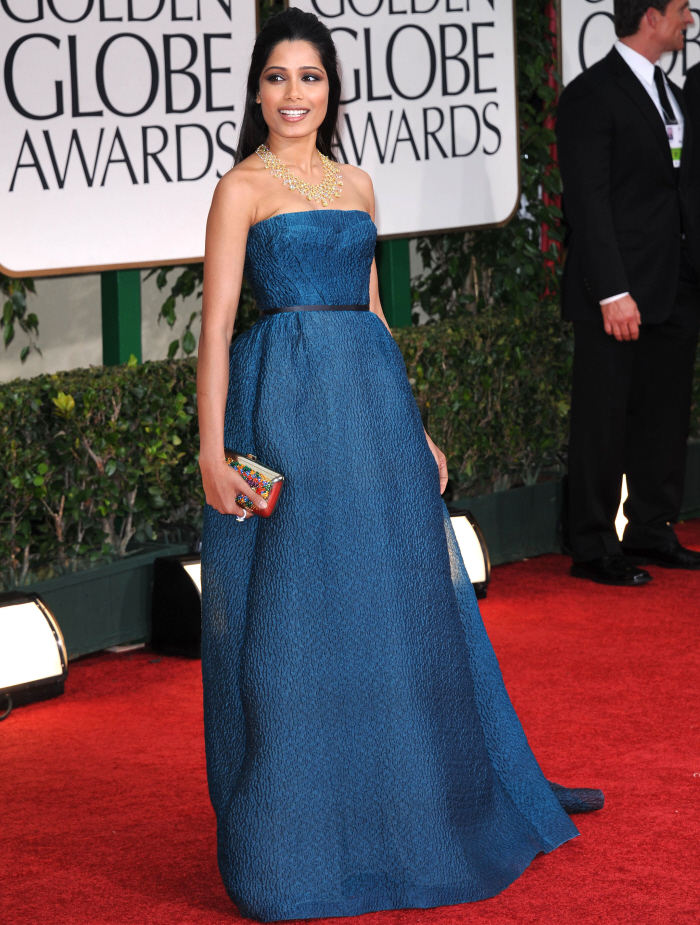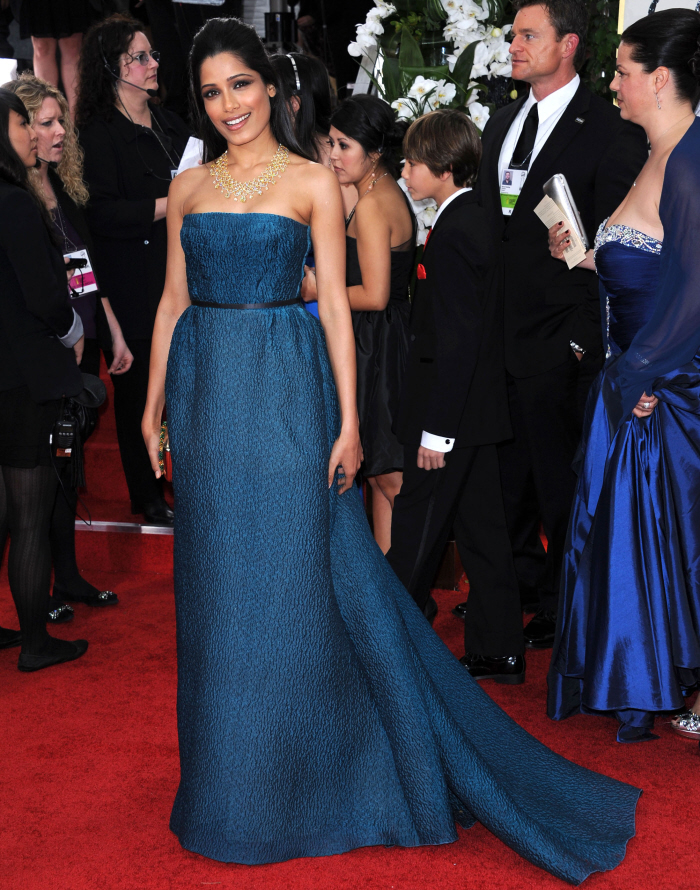 Photos courtesy of WENN.

Posted in
Fashion
,
Freida Pinto
,
Sofia Vergara