Jeff Bridges, Stephen Colbert & James Franco named as GQ's Men of the Year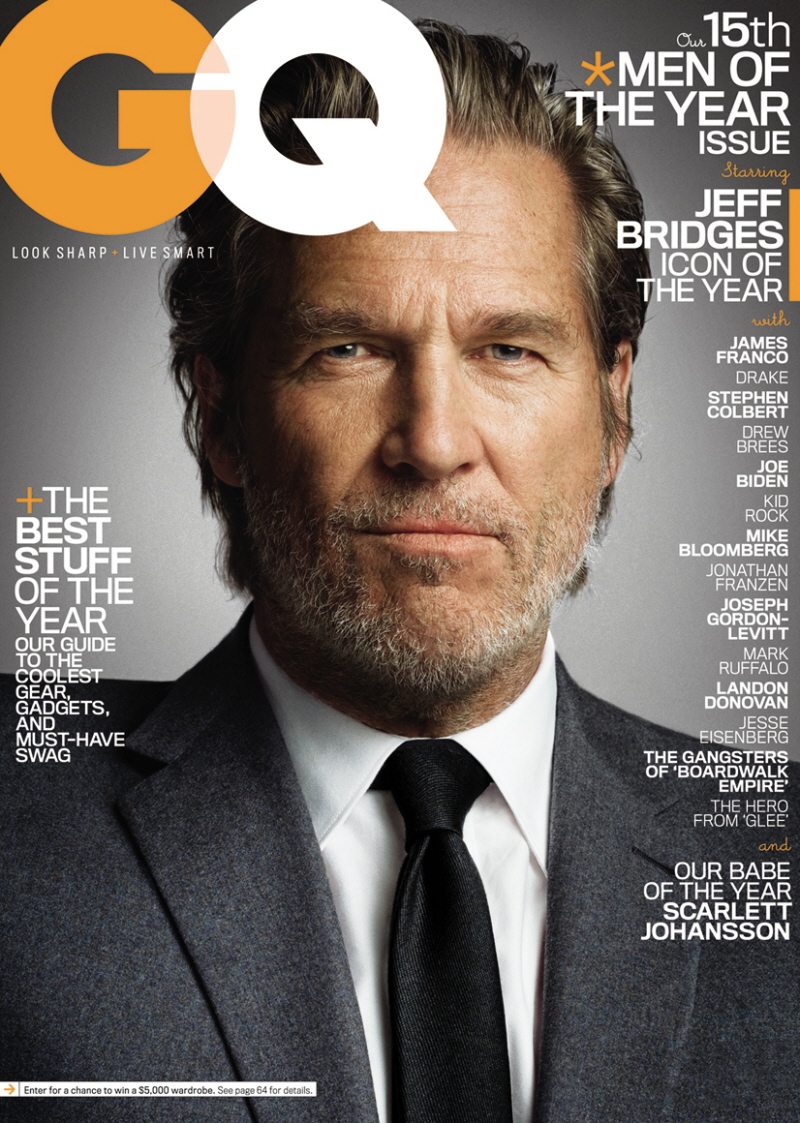 As we saw yesterday, the time has come for the end-of-the-year lists and fake awards naming people The Most or The Best of Year. GQ named Scarlett Johansson the "Babe of the Year" and now they've released their other People of the Year. Jeff Bridges got Man of the Year, for his Oscar win and his upcoming roles in Tron and True Grit. Plus, you know, Jeff is just awesome and everyone loves and respects him.
My favorite was Stephen Colbert, who GQ named as "Patriot of the Year". I just love this photo of Colbert bleeding red, white and blue. It's a great shot. I wish he was wearing his glasses though!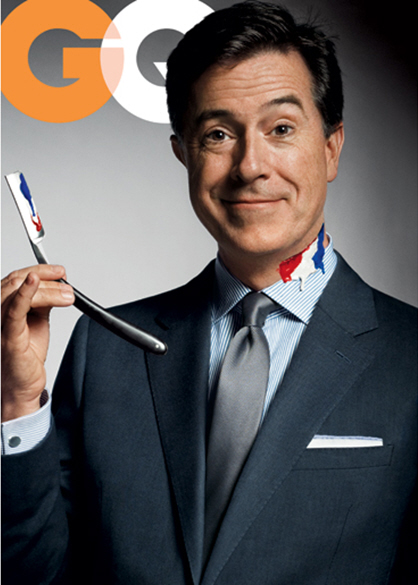 Drake was named "Breakout of the Year" because you can't turn on a radio these days without hearing him, and hey, it's well-deserved.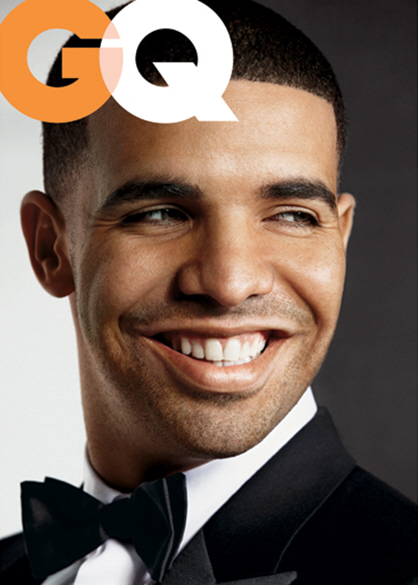 And James Franco was named "Leading Actor of the Year" probably because everyone thinks he's going to at the very least be nominated for Best Actor for his role in 127 Hours. It's interesting seeing him clean-shaven, and I almost didn't recognize him.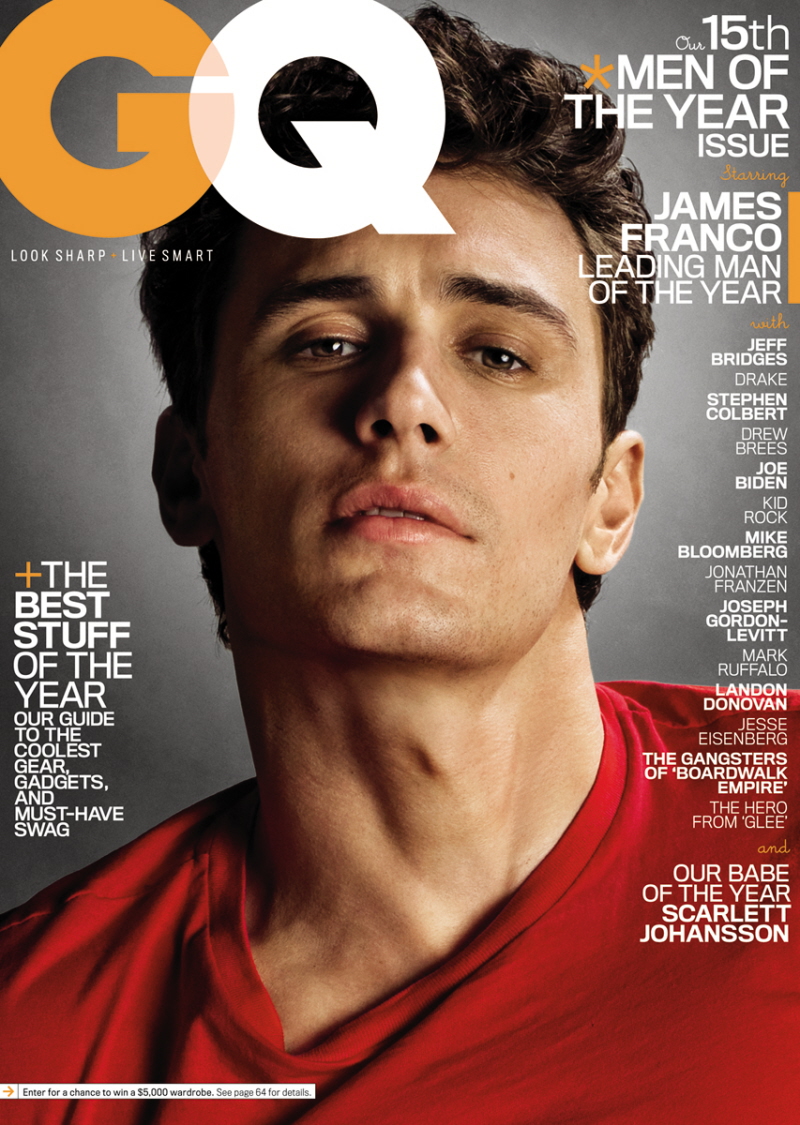 All in all, not a bad list.
Photos courtesy of GQ.

Posted in
James Franco
,
Jeff Bridges
,
Men
,
Stephen Colbert