Stephenie Meyer considers herself a feminist 'by default': 'I love women'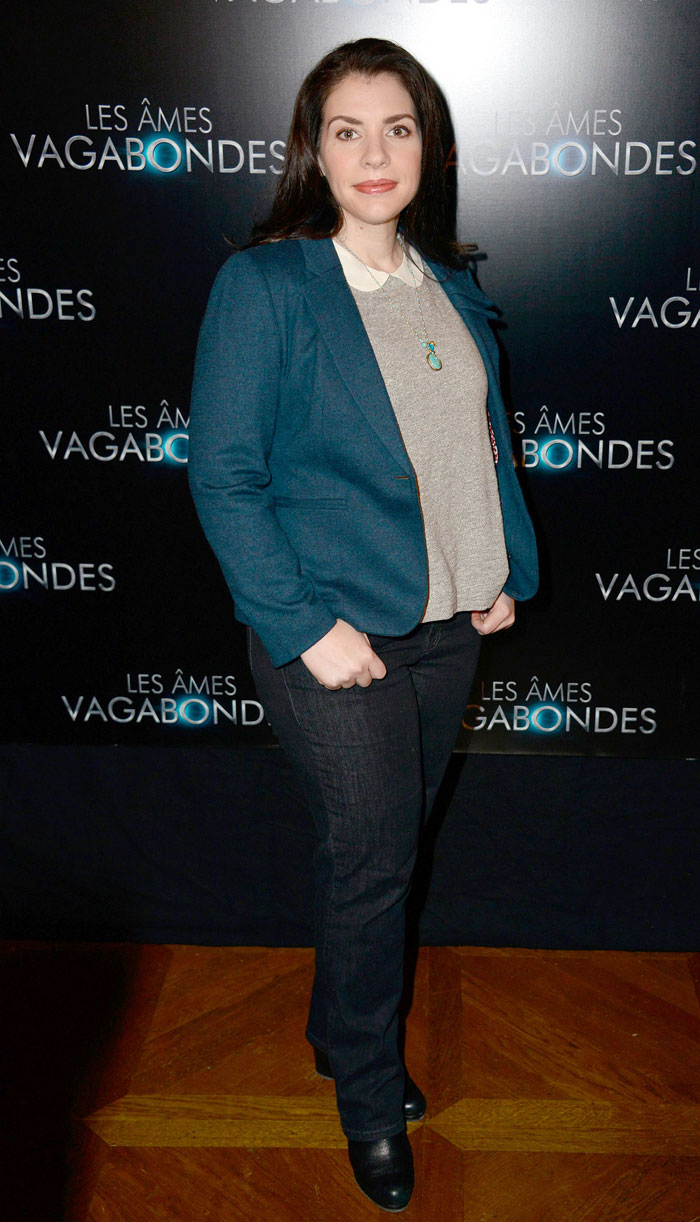 Here are some pictures of Stephenie Meyer from last week's photocalls for The Host in Paris and London … and it's kind of an amusing story. I kept wondering why the film's stars — Saoirse Ronan, Diane Kruger, and William Hurt — weren't in attendance. Then I finally realized that these were (for whatevever reason) simply photocalls for the book version of The Host, which is weird because the book has been out since 2006. I don't know. But the movie comes out on March 29th in the United States, so I suppose we'll be hearing about that soon.
In the meantime, Stephenie has given a new interview to the Guardian in which she discusses how much she loves women and considers herself a "by default" feminist. Of course, this is the same woman who writes literature that glorifies a weak, unconfident female who places the entire value of her life within the wants, needs, and desires of a Byronesque, sparkly vampire who controls every move she makes, every breath she breathes, and even the kind of car she drives. But Meyer tries to justify this paradox anyway by explaining that it's all due to her own self-created vampire lore, and it's a terribly circular, chicken-and-egg type of logic that she's using. Basically, it makes no sense at all, but here are some excerpts: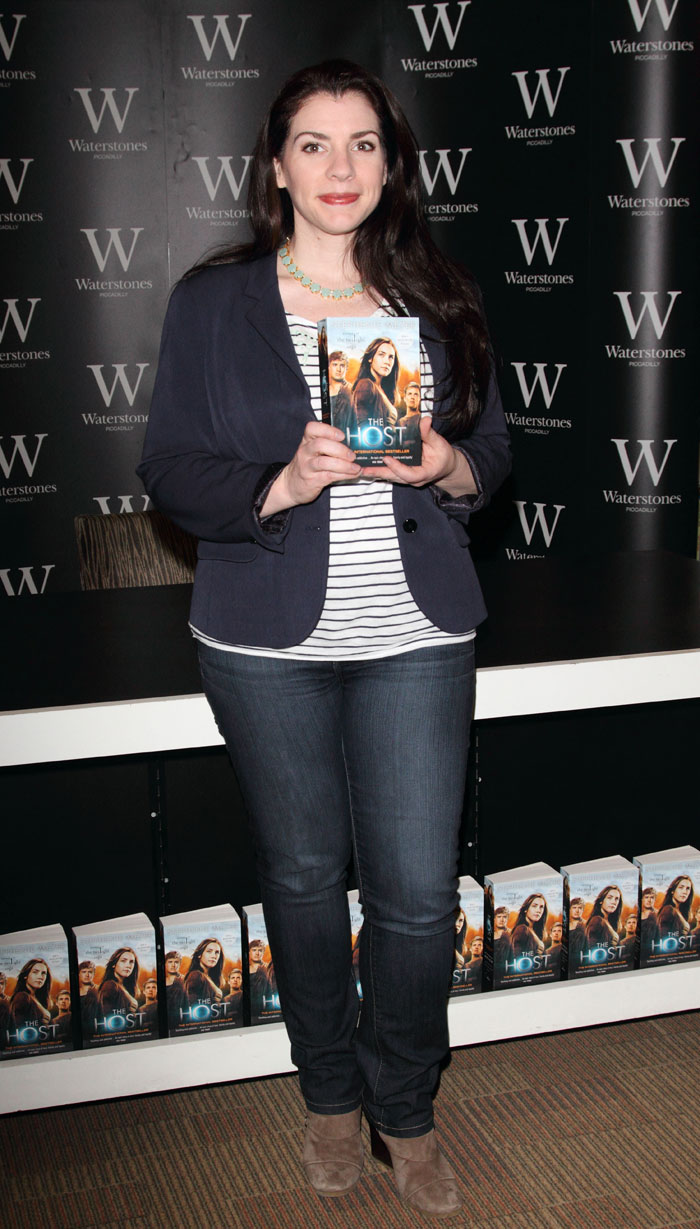 She describes herself as feminist: "I think there are many feminists who would say that I am not a feminist. But, to me … I love women, I have a lot of girlfriends, I admire them, they make so much more sense to me than men, and I feel like the world is a better place when women are in charge. So that kind of by default makes me a feminist. I love working in a female world." She was thrilled when Catherine Hardwicke's adaptation of Twilight made her one of the most commercially successful directors in Hollywood, and says of working on Austenland: "It was almost an entirely female production, which is so rare, and to be able to work with female writers and female directors and even our co-producer was a woman — it was a totally different feel than you would have on a more traditional, male-centric set."

On Bella's post-coital injuries: "To me, it was this really obvious situation. He is 100 times stronger than her. He's been telling her, for three books, that this is a bad idea. It would have felt really false to me if: 'Oh, whoops, there was no problem at all!'"

Bella's choice to keep Renesmee wasn't political either: She says the way Bella responded to her pregnancy related to her experience of carrying her first child, Gabe. "I was told that I was having a miscarriage, and that was one of the darkest times of my life. And so, for me, I knew I could relate to her. Bella had been OK with the idea of being childless, but [when the character became pregnant] I was back in that time of my life when someone told me that that was going to be taken away from me … That was something I'd been through that really affected my life, and it was not a commentary on anything political. But I have had friends who have lost children, and I know the hole that creates when you really want that child."

The Host is really about body image: "As I was writing The Host, one of the things that made it really interesting was the idea of looking at being human from the perspective of someone who hasn't been human their whole life," she says, referring to the Wanda character. "You know, you usually wake up in the morning and think: 'Ugh, I look horrible, I hate myself, I don't want to walk out the door like this.' And it's nice sometimes just to stop and think, I can walk out the door and see everything outside of it, and that's amazing."

She dropped out of creative writing at BYU: "When I was growing up, authors were amazing angel people who had gifted me these other worlds I got to live in, and I would never put myself on that level. You know, I was an English student, and there were people there who said they wanted to be writers, and I completely scoffed. Like, first of all, you can't make a living doing that. Secondly, who are you to presume you can write novels?"
[From Guardian]
Uhhhh, I do not think the world "feminism" means what she thinks it means. But that's fine, I guess. Meyer seems like a harmless person by herself, but it kind of sucks that her books have inspired a generation of young women (and their mothers) to see something profound and infinitely desirable in the controlling, borderine-abusive relationship of Edward Cullen and Bella Swan. Meyer can paint the situation any way she wants in interviews, but the fact remains that Bella fell in love with her creepy stalker who stood in her bedroom every night and watched her sleep. Then he ordered her to suppress her own physical desires before breaking up with her (and of course she sat in her room and moped for months as a result) only to finally return, marry her, and beat the living sh-t out of her when they finally consummated the relationship. But sure, feminism.
The Guardian journalist also makes mention of Meyer resembling Julianna Marguiles. I didn't see it before, but I sure do now.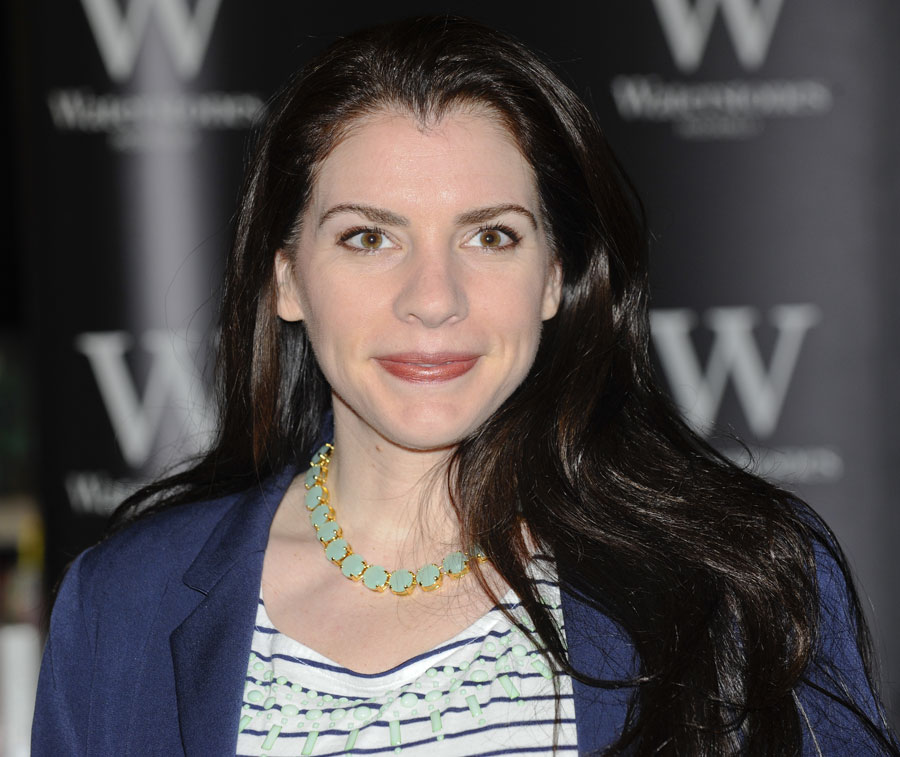 Here's the latest theatrical trailer for The Host. It does look better than those terrible Twilight movies.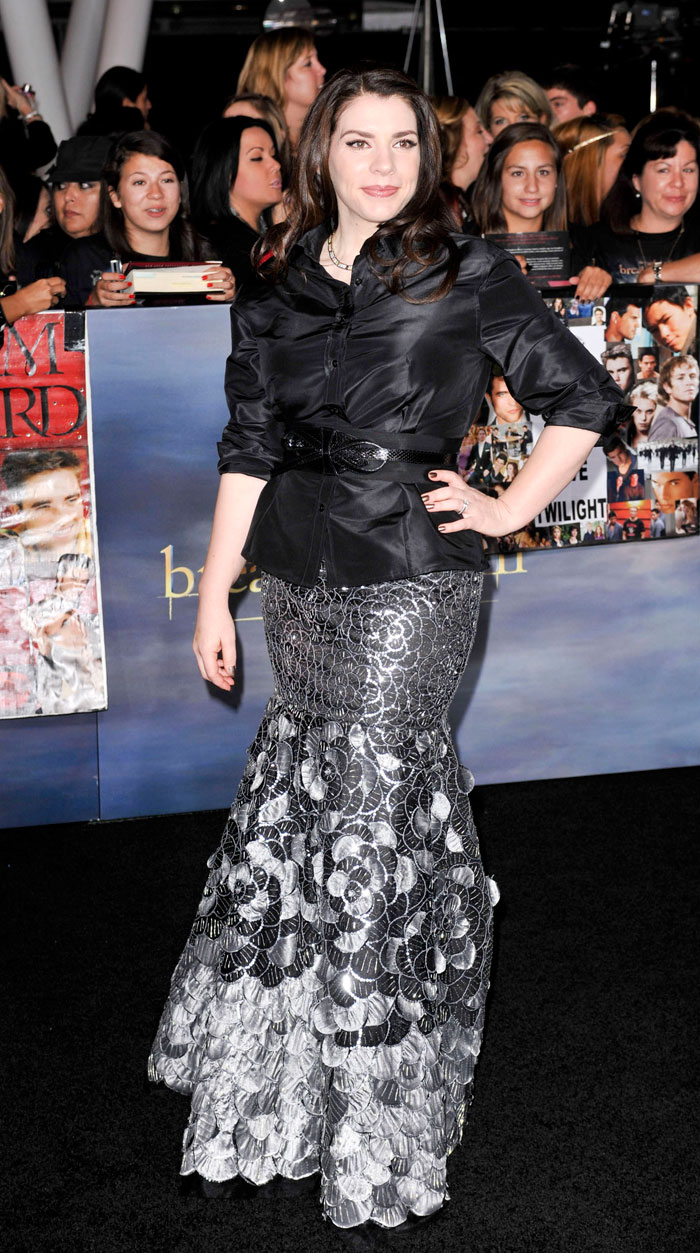 Photos courtesy of WENN
Posted in
Stephenie Meyer