Robert Downey Jr. & Susan welcome son Exton Elias Downey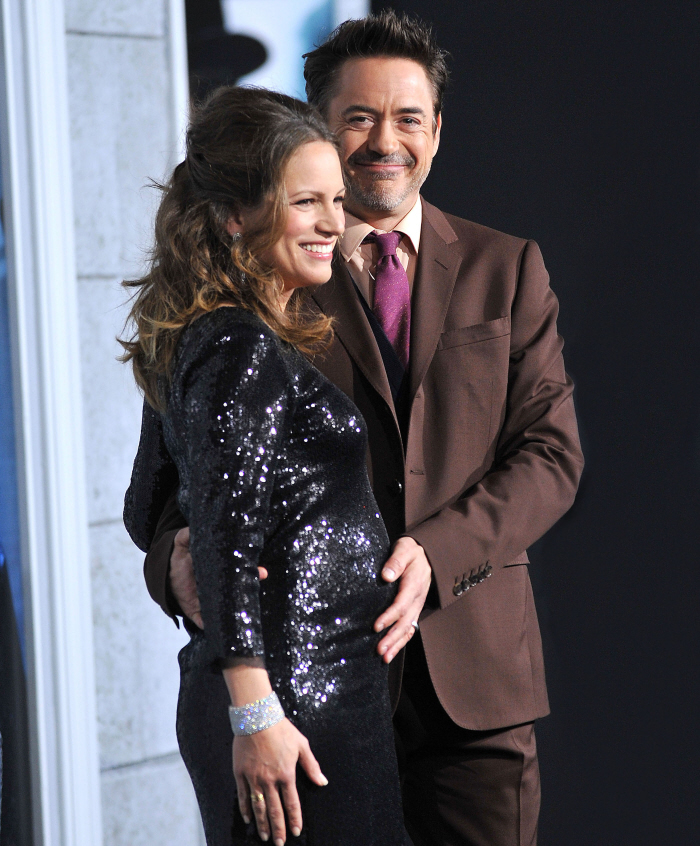 Yay! Robert Downey Jr. and Susan Downey welcomed their first child together yesterday morning. It was a boy, which Robert had already revealed a few months ago. Robert already has a fully grown son, Indio, from his first marriage, but this little boy is Susan's first baby. So… the name! They named him Exton Elias Downey. Er, Exton? I'm fine with Elias – in fact, I think that would have been a lovely first name, Elias Downey. Eli Downey. Little Eli! But Exton? Little Ex? Or would you abbreviate "Ext"? That's a one-syllable mouthful.
It's a boy for Robert Downey Jr.!

Wife Susan delivered son Exton Elias Downey at 7:24 a.m. on Tuesday, Feb. 7 in Los Angeles, his rep confirms to PEOPLE.

"Everyone is healthy and they couldn't be happier," a friend of the couple says.
Baby boy weighs in at 7 lbs., 5 oz., is 20 inches long and joins big brother Indio, 18, Downey's son from his previous marriage.

After announcing the pregnancy in August, the Sherlock Holmes: A Game of Shadows star, 46, revealed the sex of the baby on national television, much to his producer wife's (feigned) chagrin.

"I could never really stay mad at him, but I can tell you it genuinely wasn't something we planned to reveal," Susan, 38, later explained.

Thankfully, her husband — who will next star in The Avengers — did manage to keep quiet about their name choice.

"If I told you the name, then she would lop off my head with a machete," joked Downey.
[From People]
I imagine the name has some kind of significance to one or both of them, considering it sounds like they had the name all picked out before the baby was born. Maybe it was a family name on Susan's side…? Whatever, it's not that important. I'm really glad that Susan had an easy and uncomplicated pregnancy and birth and that everybody is healthy and happy. I swear to God, THIS is the couple that can never split up. I will cry my eyes out if anything ever happens to them. I love them together. I love how smart and sassy Susan is, and how Robert worships her. Sigh… if only.
Oh, and I wonder how the baby is going to do with his cat brothers, Monty and Dart! RDJ loves those cats. He would lay down in traffic for those cats.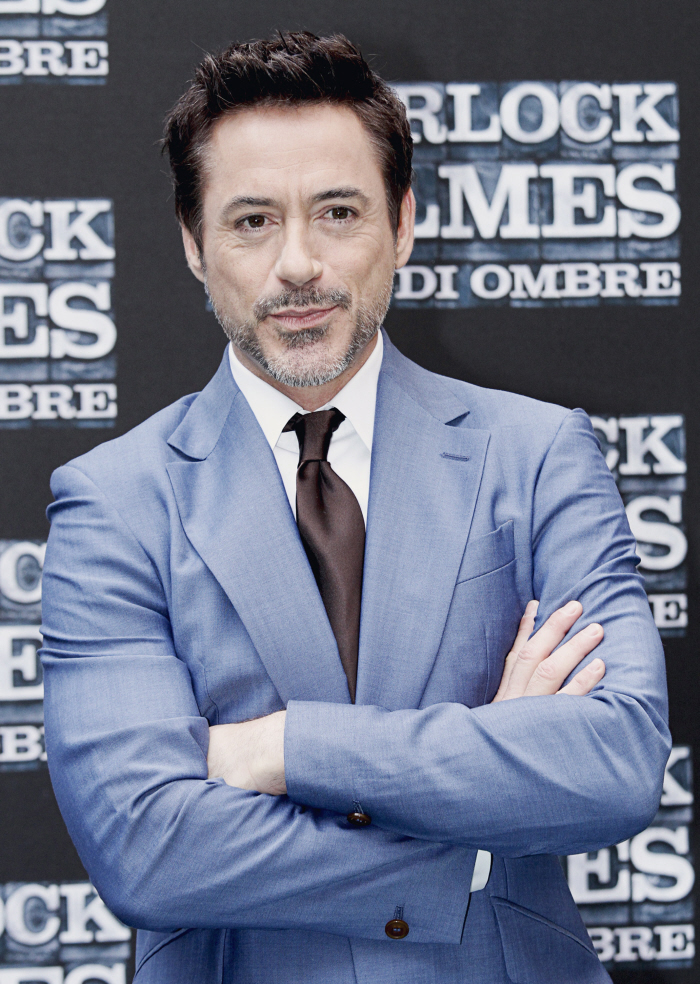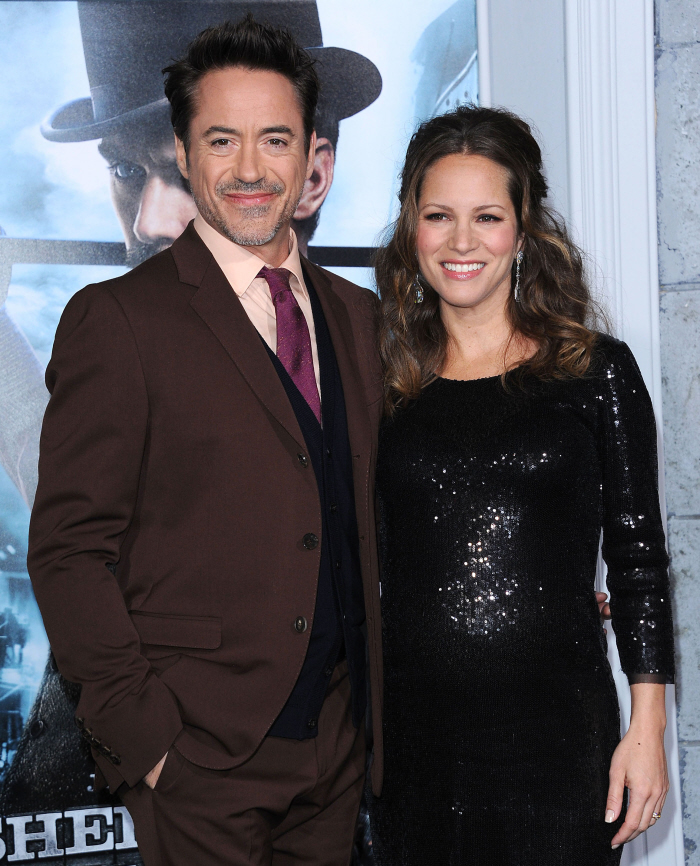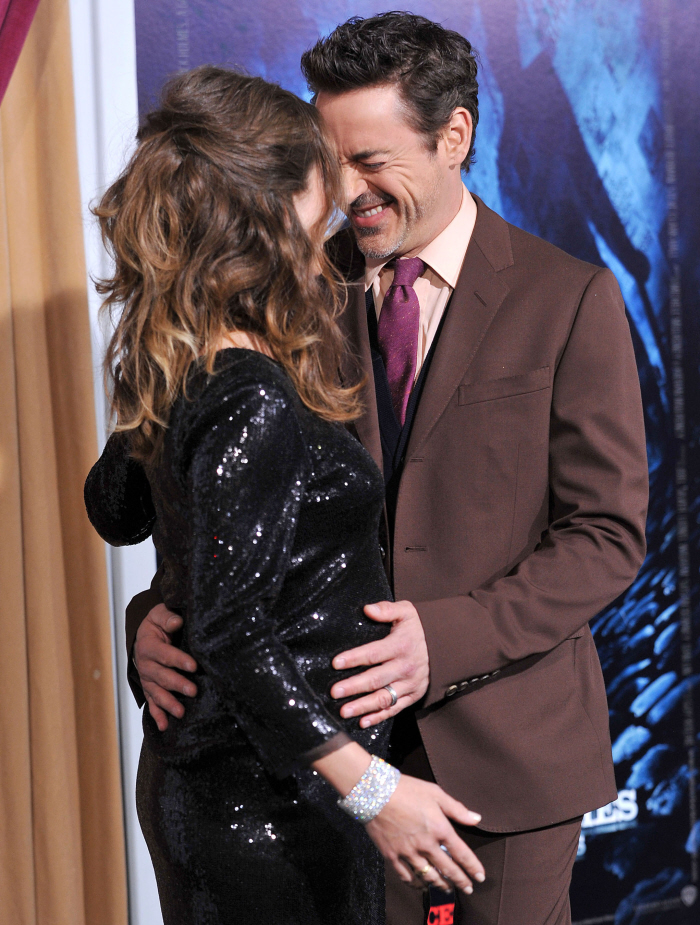 Photos courtesy of WENN.

Posted in
Babies
,
Births
,
Robert Downey Jr.
,
Susan Downey