Suze Orman to Jillian Michaels: I weigh 171 pounds at 5'4″, I need to lose 20 lbs

I really enjoy Suze Orman's weekly money management show on CNBC. (You can download the podcast for free.) She's got such an outgoing, matter-of-fact personality, and she's so skilled at explaining complicated money matters and focusing on the numbers. She's relatable, and she's able to take issues that people have a lot of shame and fear around, and boil them down to the facts. So I guess I shouldn't be surprised to hear her tell trainer Jillian Michaels her exact weight and height, but I still find it refreshing. It's really rare to hear someone who feels that they're larger than they should be admit their weight to anyone other than close friends or family. Suze is all about the numbers, though, and she's truthful when it comes to her own. Here's more. I'm actually surprised she thinks she's heavier since she doesn't look like she is.
Suze Orman has been giving America financial advice for years, and now she's looking for her own advisor … for her health.

Suze met up with fitness expert and former Biggest Loser trainer Jillian Michaels to find ways to help her shed "at least 20 pounds. Currently as I sit here, I weigh 171. 171 one is too much for someone who is 5 feet four and a half inches."

"I care about me now and me being okay and me being healthy and me doing what I need to do so that I can be strong healthwise," says Suze, who admitted to putting other people's needs before her own. "I have more wealth than I know what to do with. Health is what I want now."

Jillian threw down the gauntlet, giving Suze the deadline of November 1 for her desired weight loss, but Suze will have to give up some of her favorite fast foods to reach that goal.
[From The Insider]
In the video, Jillian says to Suze "I remember seeing you at Maria Shriver's women's conference, and I thought 'Oh my God she's going to drop dead on me.' Rude! Instead of getting offended, Suze just says it's true and that she "put other people's needs in front of mine." They also say that Suze has had a lot of health issues that have kept her from working out. I wasn't sure what they were referring to, and I found that Suze had an emergency appendectomy in 2010. Can you believe this lady is 61 years old! I didn't think she was older than 50. As for the one thing that Suze can't live without, she said it's Taco Bell! I love Taco Bell too, and the Fresco options are much lower calorie and just as tasty.
Jillian is not my favorite trainer, and I think Suze might be better served by going to someone like Bob Harper or Harvey Pasternak. I think this is more about Suze going public with her issues and being honest to her fans. Plus she seems to know Jillian. By making a public statement about her weight, she's surely hoping the added pressure will help her stick to her goal. I have a lot of faith that Suze can do it, and I admire that she's being so honest. It's reassuring to hear that someone so successful at helping people with their finances is seeking helping with her health. You go, Suze! We're rooting for 'ya.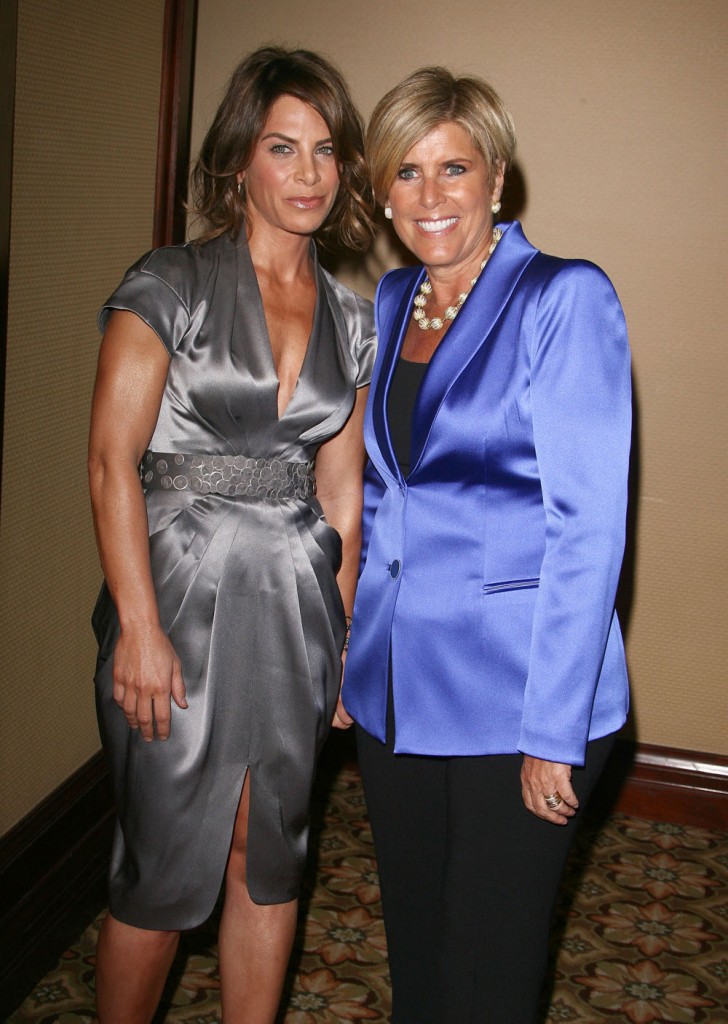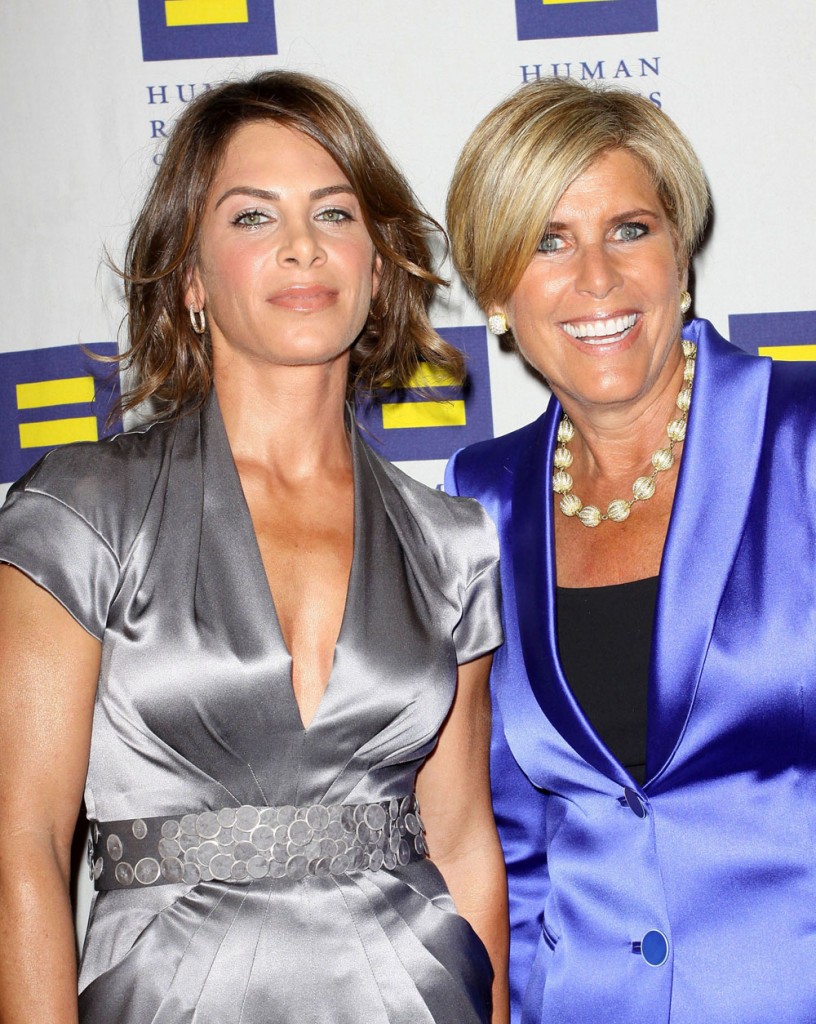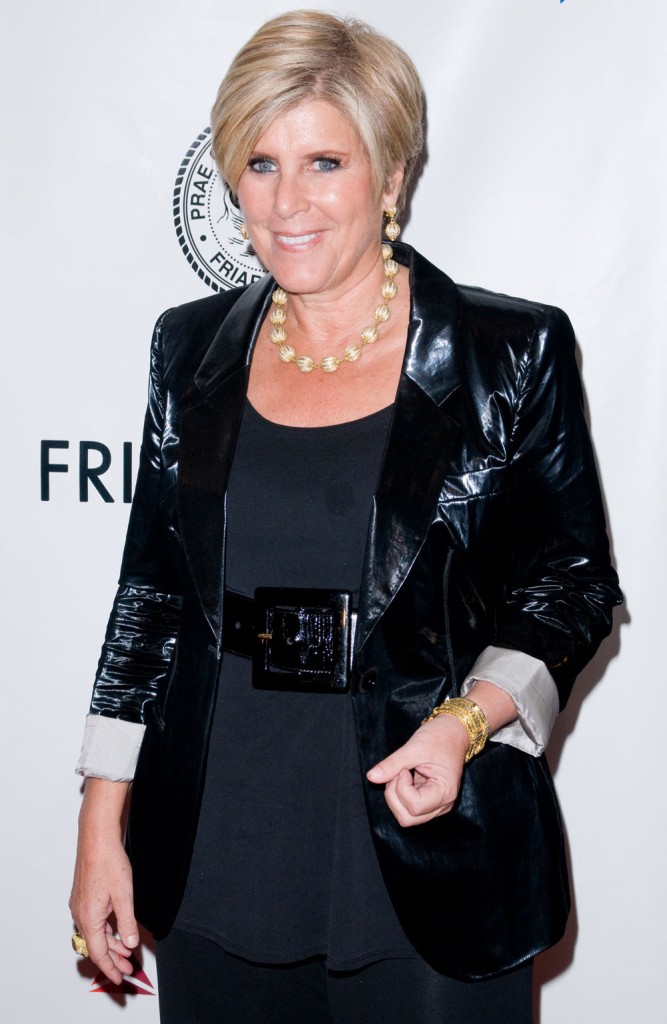 Suze and Jillian are shown on 3-13-10. Suze is shown alone on 11-14-11. Credit: Fame Flynet and WENN.com
Posted in
Jillian Michaels
,
Photos
,
Suze Orman