Victoria Beckham schedules her C-section in America, for the 4th of July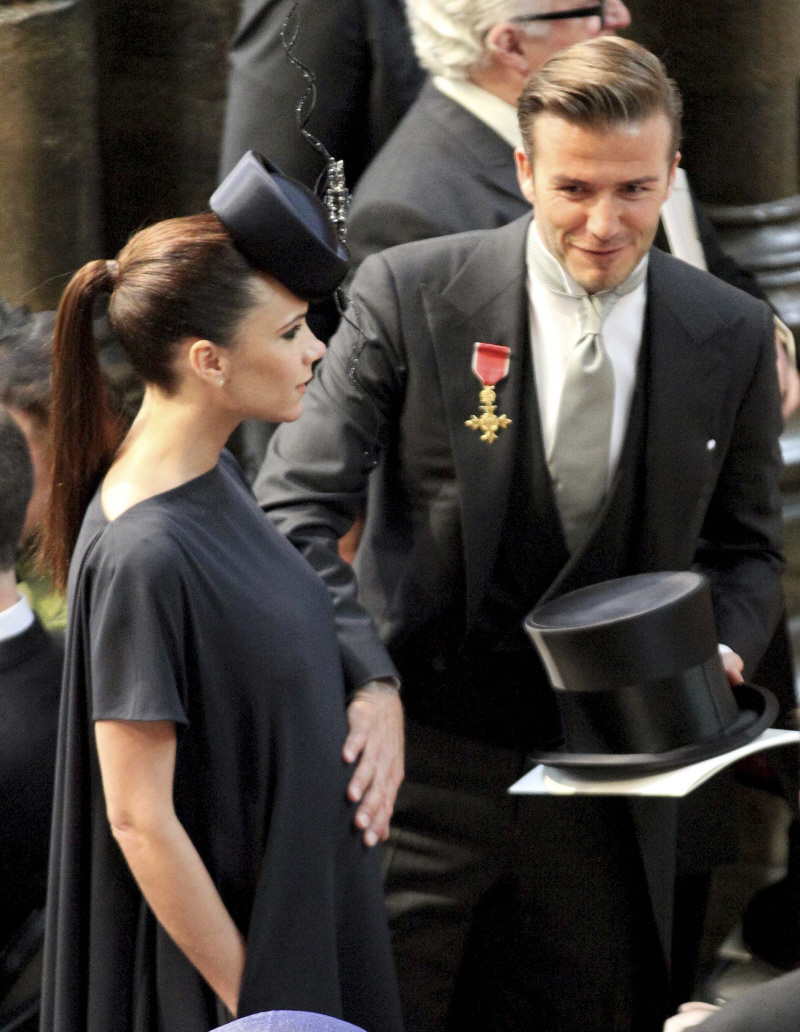 Good news, America! Posh Beckham is going to gift us with a very special Independence Day surprise. A BABY! Apparently, Posh is due in early July, and there are reports that she's scheduled a C-section IN AMERICA for the 4th of July. Five bucks says that the name the little girl something like "Founding Father" or "Independence" or "Jefferson". Actually, there was a rumor going around that Posh and Becks would name the baby girl "Atlanta" – which is completely random. Posh's rep denied that, though. So Lala is still in the running, probably with Angel, Malibu, San Fernando (why not?), Santa (of course), Los Feliz (sure), Independence, Firework, Jefferson, and Philadelphia (duh!).
They might be one of Britain's most famous couples but the Beckhams are honouring the U.S. by choosing to have their fourth child Stateside. And Victoria Beckham is said to have booked the date of her Caesarean section for the 4th July – U.S. Independence Day, according to reports.

The decision was made to acknowledge Victoria and David's four years in America but the couple have rubbished reports that they're naming their daughter Atlanta.

A spokesperson for Mrs Beckham told MailOnline: 'It is no secret that Victoria will be having her baby in the U.S. – we will not be confirming the date although early July is correct. David and Victoria have a shortlist of names and once they have met their daughter then they will decide – Atlanta is not on that shortlist!'

Mrs Beckham is said to have preliminarily booked her C-section at a London hospital, but instead opted for Los Angeles as the place of birth. The Sun has reported that the 37-year-old will have her baby in LA and has hired a house near their home for relatives to stay in.

A source said: 'Vic and David love America, its culture and her people, who have welcomed them with open arms. The most important thing is the health of mother and baby and things can always change last minute. But if it's possible for the baby to be born on Independence Day, Vic and David will be thrilled.'
[From The Mail]
You know Posh is truly aiming for the 4th of July. And I can't blame her, honestly. I'm saying this as a daughter of an immigrant: immigrants friggin' love American holidays. Truly. My dad always loved the 4th of July in particular. The history of it, celebrating your adopted country's freedom from tyranny, the fireworks, the grilling of meat. I would imagine it's the same for Posh, kind of. But mostly she thinks that if she gives birth on the 4th of July and names her little girl "These Truths To Be Self-evident," Anna Wintour might give her a cover.
In additional to the baby, Posh and Becks also added a new puppy to their family. A French bulldog puppy named Scarlet joins their English bulldog Coco. Posh has been tweeting photos for days. Scarlet is such a cutie!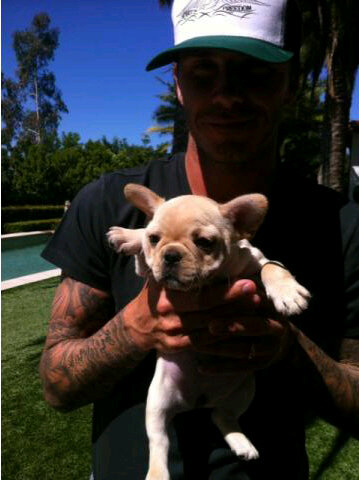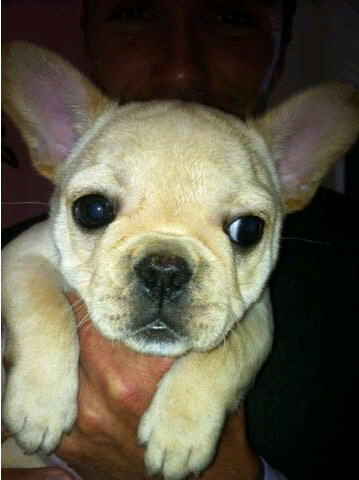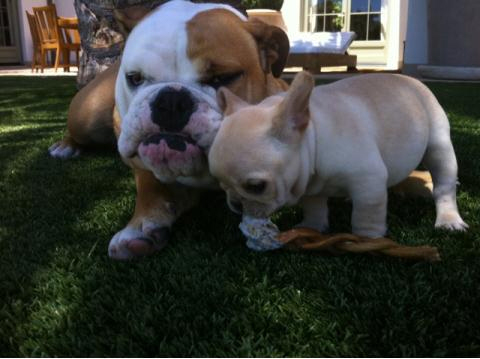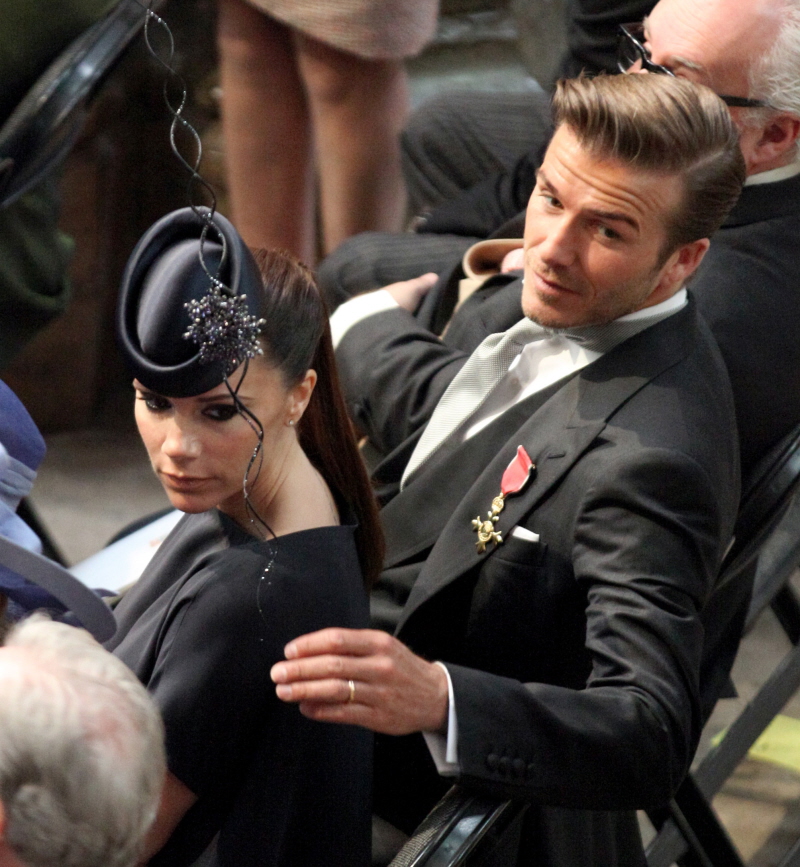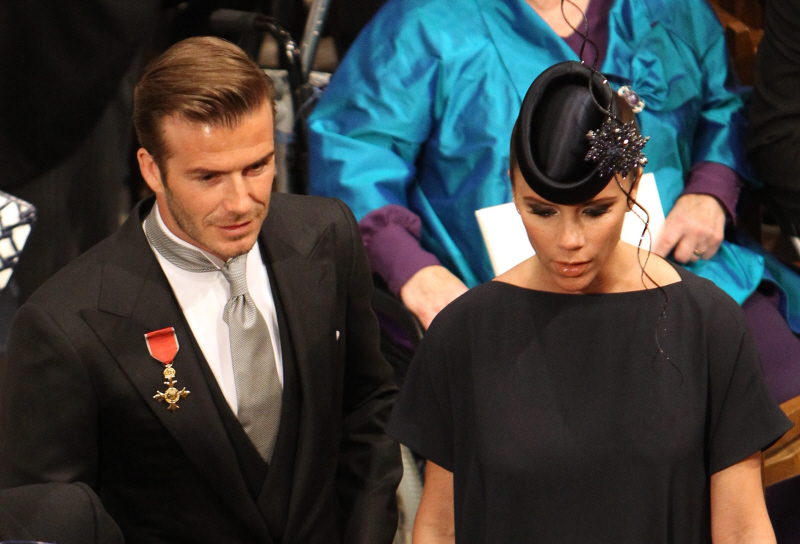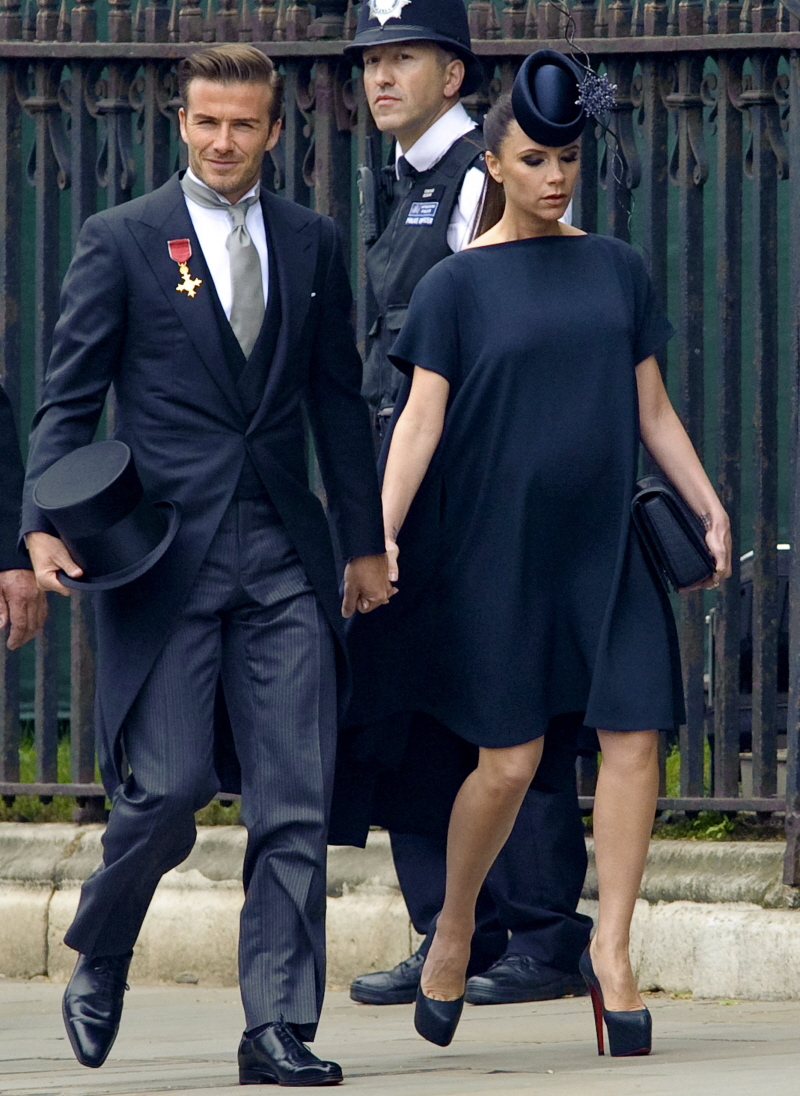 Photos courtesy of Fame & Posh's Twitter.

Posted in
David Beckham
,
Pregnancy
,
Victoria Beckham