Did Russell Crowe gain weight because he stopped smoking?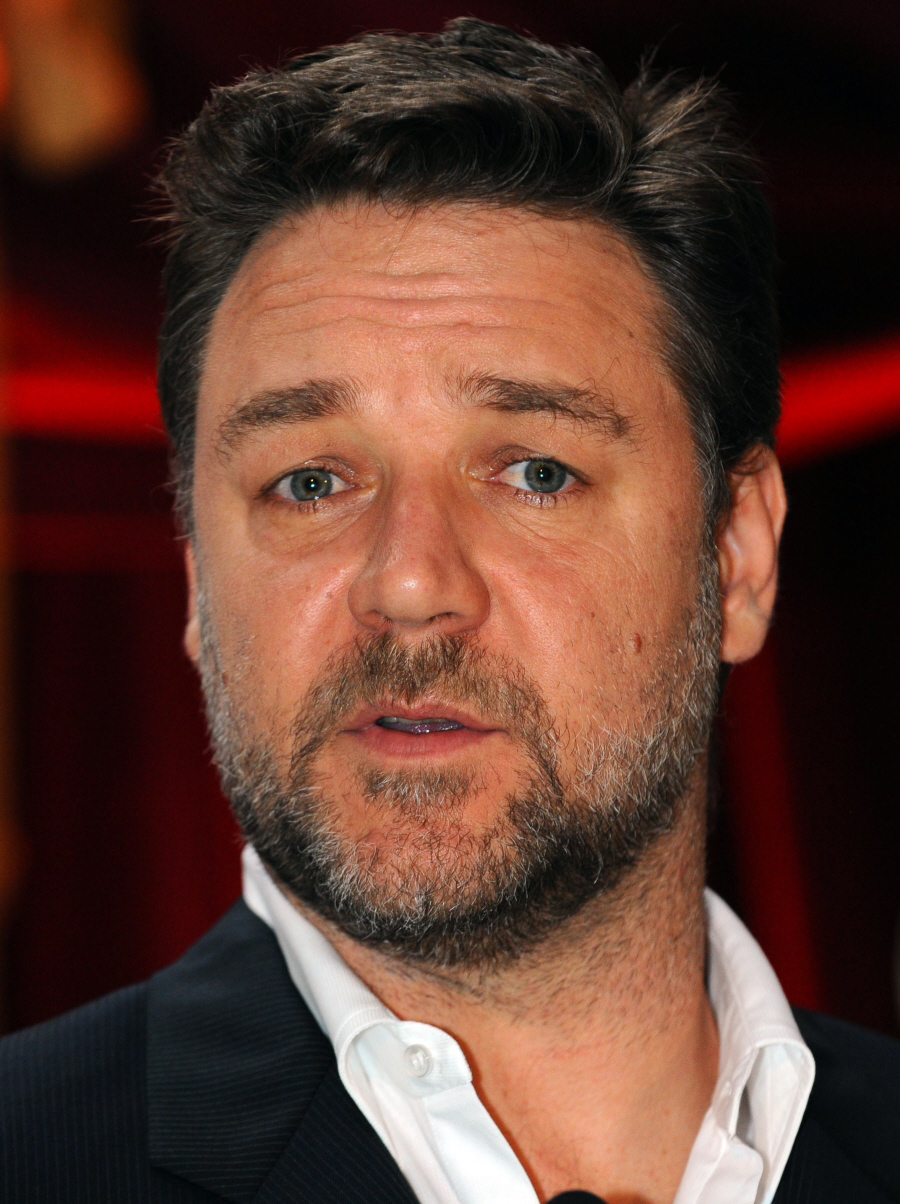 These are new photos of Russell Crowe at a big announcement in Sydney, Australia on Tuesday. The announcement? He's just been named the narrator of the remake of Ben-Hur. I know, I know, but wait: it's not some God-awful Hollywood remake where they cast Orly Bloom's Dirtlip in the Charleton Heston part. No, it's going to be a "live theater performance" in Australia, and Russell is going to take part in the live theater event – as the narrator. So, basically, he gets to sit around and eat doughnuts while he watches Orly Bloom act as Judah Ben-Hur live on stage. (Note: I have no idea who is actually going to play Judah Ben-Hur.)
So, is it just me, or does Russell look… a bit chubby? Not fat, mind you, I'm not saying he looks horrible or anything, I'm just pointing out that he looks very puffy in these photos. Russell seemed to give a bunch of interviews yesterday (probably answering questions at this photo call), and he ended up talking about how he just quit smoking. Yep… that's probably why he's gained some weight. Good for him for quitting!
Russell Crowe used to smoke so much his six-year-old son called cigarette smoke "daddy smell".

The 46-year-old actor has two sons with his wife Danielle Spencer, Charlie, six, and three-year-old Tennyson. Russell has been a heavy smoker since he was 10 years old, but quit earlier this year.

He has now been smoke-free for almost two months, and is still marvelling at the way it has transformed his life. He says his young sons were so used to his habit, they thought cigarette smoke was his natural scent, and would often smell it in the street and assume he was nearby and hiding from them.

"Charlie called it Daddy smell. With Dani ,they'd walk past smokers on the street he'd say, 'Mum, Dads here somewhere (sic),'" Russell wrote on his Twitter page.

Russell found quitting smoking much more difficult than he had anticipated. He posted messages on the social networking site daily for the first week, complaining of "wild dreams", excess sweating and a hacking cough.
[From Music Rooms]
Yeah, I'm still thinking that he's gained weight because he quit. His puffiness is probably from drinking too. Yesterday, Starpulse called him out for being "too tubby" and they claimed that there are a flurry of rumors that Russell had to be digitally "slimmed down" in Robin Hood. However, his rep claims those reports are "not true." Meanwhile, as I look at these photos, I'm reminded of how I gave up my Russell crush for my Gerard Butler crush. They could play brothers, they look so much alike, in my opinion. Dirty moobtastic bastards.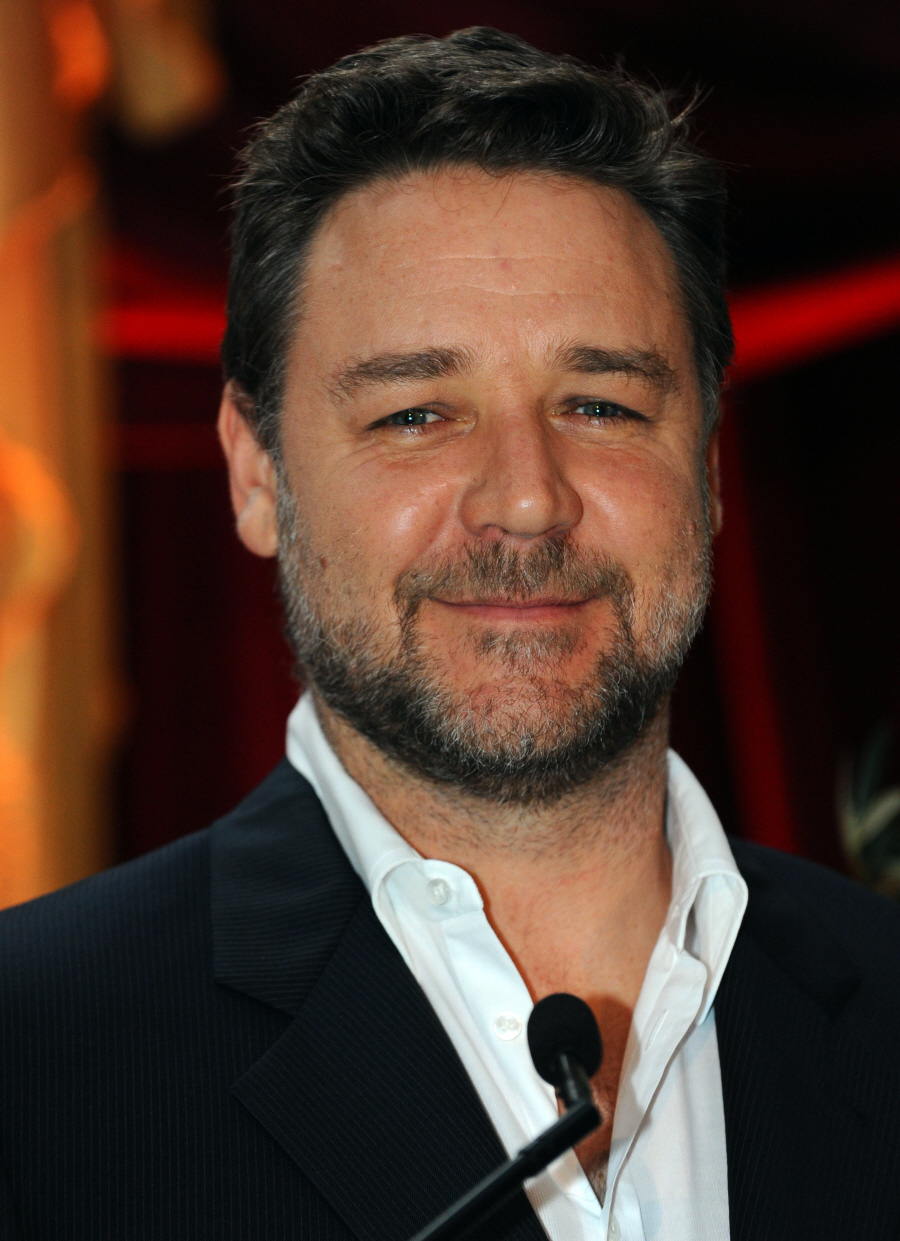 By the way, I just wanted to throw this photo in here, since we're talking about men gaining weight – Nick Nolte has certainly put on some pounds, hasn't he? The difference with Nick is that the extra weight looks really good on him, he doesn't look so gaunt and strung out. He was photographed on the NYC set of Arthur (the one with Russell Brand). It's good to seem him working again too!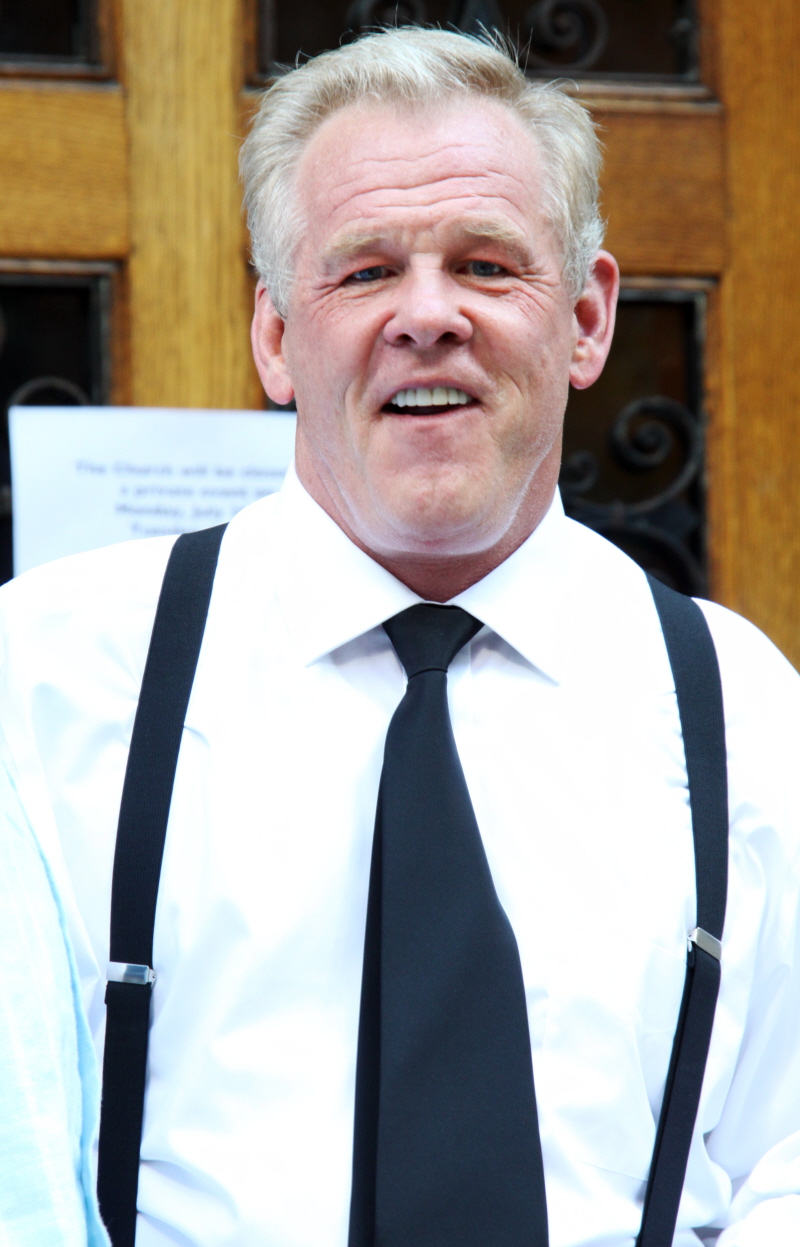 Russell on July 27, 2010 in Sydney. Nick Nolte on July 24, 2010. Credit for all: Fame.

Posted in
Nick Nolte
,
Russell Crowe
,
Smoking
,
Weight gain