Zoe Saldana doubles-down on her claim she's 'androgynous': 'It is my life'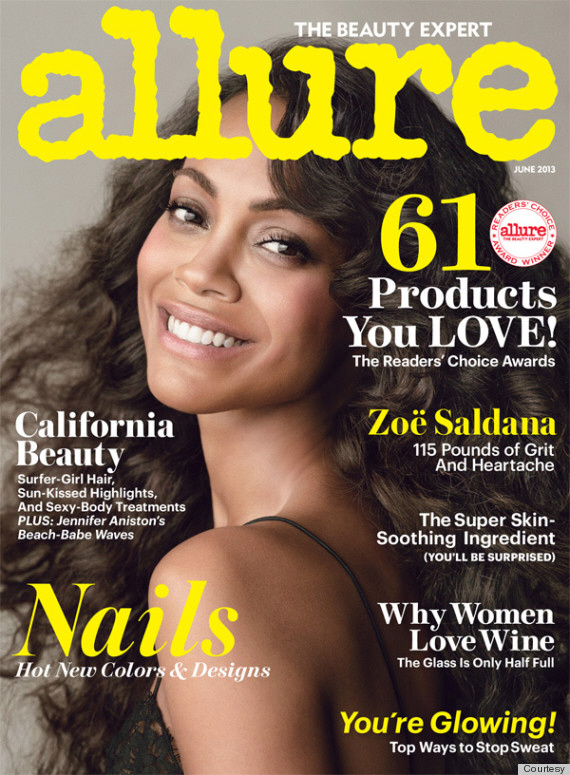 So many of you were corrected me or correcting each other on Tuesday's Zoe Saldana post that I think some of you missed one of Zoe's more ridiculous quotes. The one about Nina Simone got all the attention – Zoe said "Let me tell you, if Elizabeth Taylor can be Cleopatra, I can be Nina" – which caused a lot of debate about what Cleopatra really was ethnically. I referred to Cleopatra as an "Egyptian queen" which apparently caused some kind of flame-war. My bad…?
Anyway, Zoe also had something ridiculous to say about how she's "androgynous" and the way she used the word made me think that she doesn't really know what "androgynous" means. Zoe said, "I might end up with a woman raising my children. That's how androgynous I am." The definition of androgynous: "having the characteristics or nature of both male and female" or "neither specifically feminine nor masculine." I get where Zoe was going, and I think I understand what she meant, but it might have been more straight-forward to say "I'm bisexual, sometimes I think I should get a girlfriend and make her my baby-mama." So when Zoe was asked about her comments at the LA premiere of Star Trek, she seemed to double-down:
Zoe Saldana's new interview with Allure magazine has attracted a lot of attention — in more ways than one. In addition to posing nude for the June issue, the 34-year-old Star Trek Into Darkness actress allowed the magazine to print her weight on the front cover and opened up about her sexuality in a revealing profile within.

Under Saldana's name on the gorgeous cover, Allure wrote, "115 pounds of grit and heartache." Inside the issue, Saldana showed off her slim figure in a sexy photo shoot that included a fully nude shot.

Saldana, who split from Bradley Cooper earlier this year, also said she may consider dating a woman in the future. "[I might] end up with a woman raising my children," she explained of her sexuality. "That's how androgynous I am."

When asked if she's ever been in a relationship with a woman before, Saldana said, "Promise me one thing: You're going to ask this question [in the article]—- if you choose to, just put three dots as my response. That's it."

At the Hollywood premiere of Star Trek Into Darkness on Tuesday, May 14, Saldana further explained her quotes to reporters. "It wasn't a generalization. It was a statement that I strongly stand by," she said of calling herself "androgynous."

"I said it and they literally put it word for word. I guess what I was trying to let the world understand is that it's everybody's decision to do whatever they want to do and who they love is their own personal decision."

"As of today, I've been attracted to the male species but if one day I wake up and I want to be with a woman, I will do that because it is my life and therefore it is my decision."
I still don't see what androgyny has to do with Zoe being with a woman. Androgyny is not sexuality. You can be an androgynous man or woman and be heterosexual, and you can be an androgynous man or woman and be homosexual. Androgynous isn't a code word for gay or bi. If taken at face value, is she saying that she can be butch and she'll want to be with a femme lesbian? Or is she completely misconstruing androgyny with bisexuality? She's either pushing an outdated gender normative discussion or she's just kind of dumb.
Oh, and Page Six says this morning that Zoe has been quietly seeing a man.
Despite musing that she may one day raise her kids with a woman, "Star Trek Into Darkness" star Zoe Saldana is getting close to handsome Italian artist Marco Perego, Page Six can exclusively reveal. Sources at a private party for the movie in LA Tuesday night said Saldana stuck close to long-haired Perego. One said, "They looked very close and were later seen kissing." But another source told us, "Zoe and Marco have known each other for a while as friends. It's too early to say they are dating." Marco, also known as the Pirate Perego because of his long hair and resemblance to Johnny Depp, is a former professional footballer turned artist after suffering a leg injury. He moved to Spanish Harlem and worked as a busboy and waiter before his first show where he sold work to Giorgio Armani. He famously produced a 2008 sculpture of a bloody, dead Amy Winehouse titled "The Only Good Rock Star Is a Dead Rock Star." Stunning Saldana ended her 12-year relationship with entrepreneur Keith Britton in 2011, then had a brief romance with Bradley Cooper. Her rep said last night, "We don't comment on our clients' personal lives."
Hm. Perego sounds… rich. Interesting.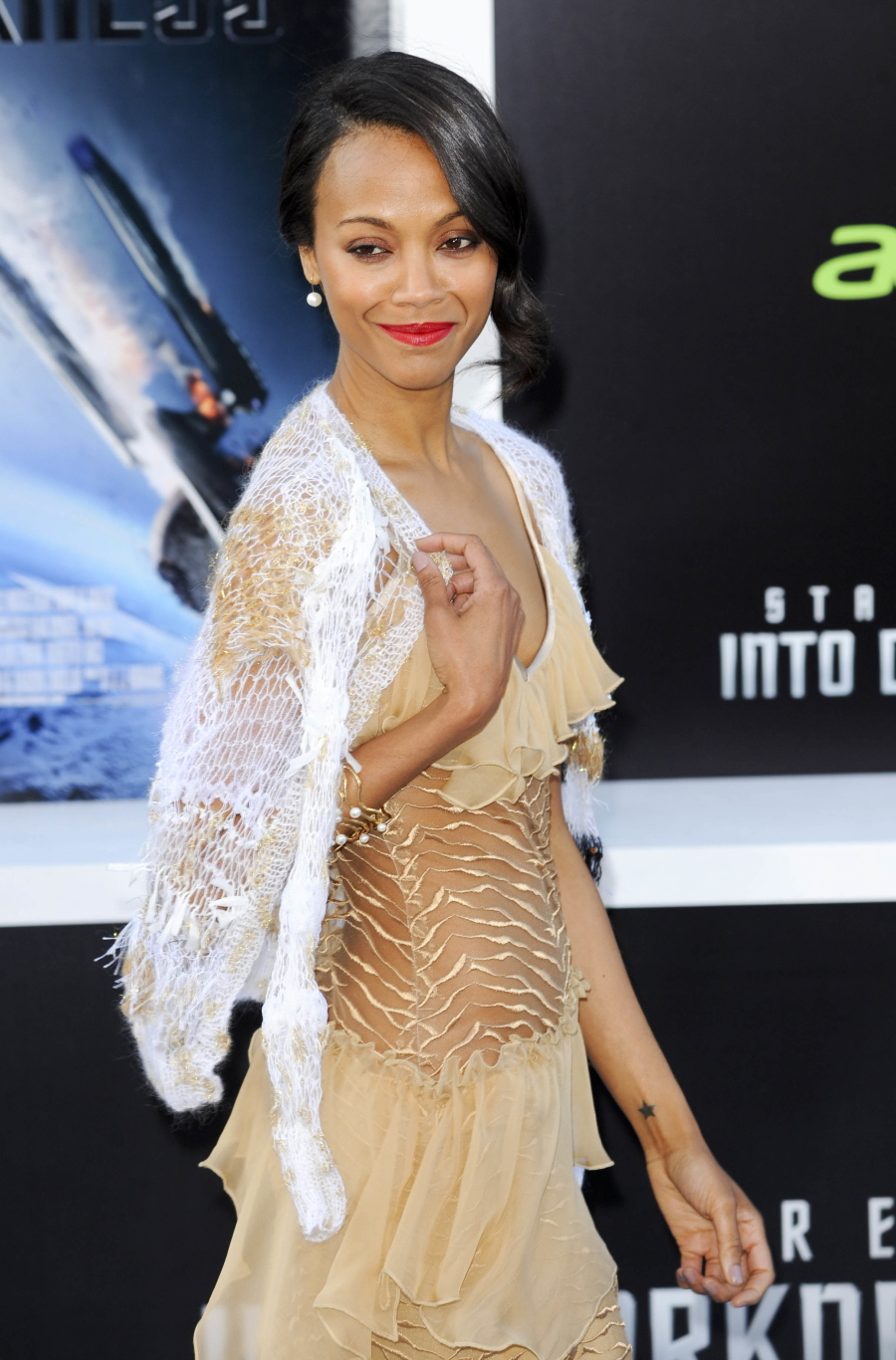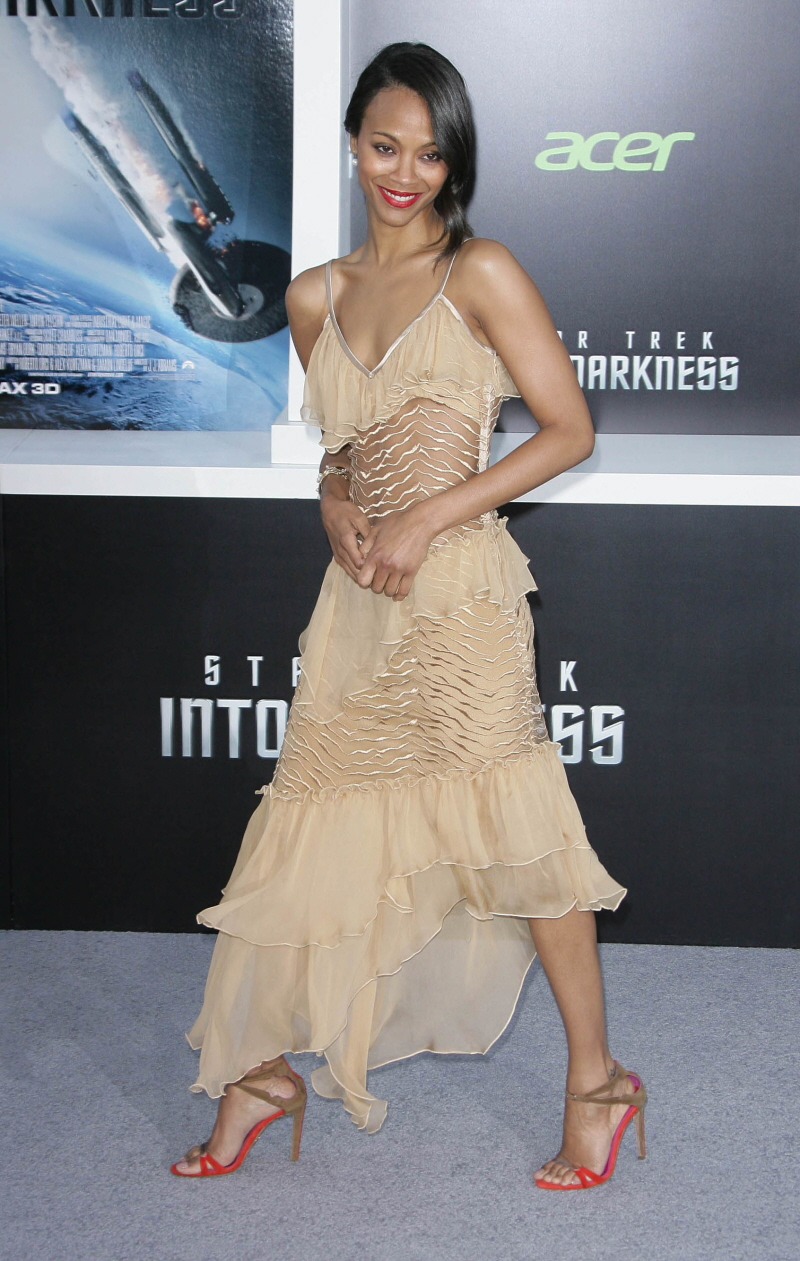 Photos courtesy of Allure, WENN.

Posted in
Zoe Saldana