Celebitchy
Archives: David Hasselhoff
David Hasselhoff to star in a musical about his life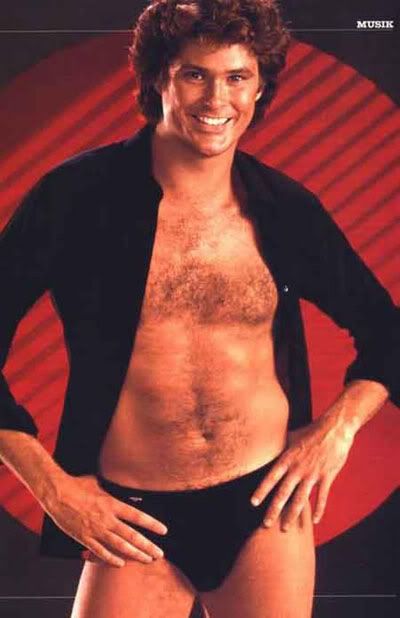 This sounds like fake news because it's just too good to be true, but David Hasselhoff has embraced his campy image and is going to star in a musical based on his life!
First of all, we are NOT making this up. David Hasselhoff – star of Knight Rider, Baywatch and the new hit variety show America's Got Talent told us today that he is heading to Australia to appear in a stage production based on his life.
David Hasselhoff: The Musical will include sets inspired by The Young and The Restless, Knight Rider and the songs of Teddy Pendergrass. "I am also doing a heart-rendering set on my life and the mistakes I have made," the star says. "It sounds like a bad joke, but it is really going to be a good show…totally campy. It's written by the same people who wrote Bette Midler's show and produced by the people who produced Chicago in London."

The production - which features dancers from both Chicago and Jeckyl & Hyde - will open in Melbourne (date to be determined) before hopefully coming to America. "If it ends up in Vegas, how great would that be?" he says. "I want to entertain people. Sammy Davis (Jr.) was my hero." Hasselhoff, 54, will also release his autobiography, Making Waves, on September 10.
Hasselhoff is definitely not afraid to make fun of himself, as evidenced by his appearance in the Spongebob Movie:

And here's his "Hooked on a Feeling" video, which you've probably already seen since it's clocked hundreds of thousands of views on YouTube. I was laughing my ass off watching this movie. Try not to be amused:

That's awesome that Hasselhoff is going to make a musical - it sounds like a parody from "The Simpsons" (Dr. Zaius, Dr. Zaius!)
Good on 'ya David Hasselhoff, the aussies are going to love your work.
Posted to
David Hasselhoff
|
Odd
|
Video