Celebitchy
Archives: Felicity Huffman
Tiffany & Co. party for the launch of the Frank Gehry collection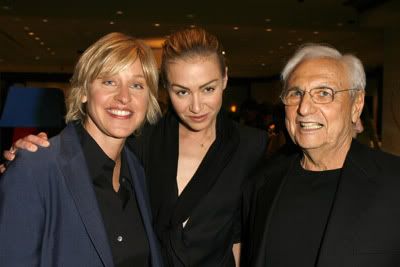 Plenty of stars attended the Tiffany and Company party launching the Frank Gehry premium jewelry collection. Guests pictured include Jennifer Love Hewitt and her boyfriend Ross McCall, Quincy Jones, Samaire Armstrong, Mira Sorvino, Roselyn Sanchez, Poppy Montgomery, Christina Ricci, William H. Macy, Felicty Huffman, Ellen DeGeneres, Portia de Rossi, Elijah Kelly, Laurence Fishburne, Gina Torres, and Ian Somerhalder. Patty La Belle, John Legend, and Elijah Kelly performed on stage.
19 more pictures after the jump.
Continue reading "Tiffany & Co. party for the launch of the Frank Gehry collection" »
Posted to
Christina Ricci
|
Felicity Huffman
|
Jennifer Love Hewitt
|
Parties
|
Photos
Thank you for Smoking NY Premiere and after party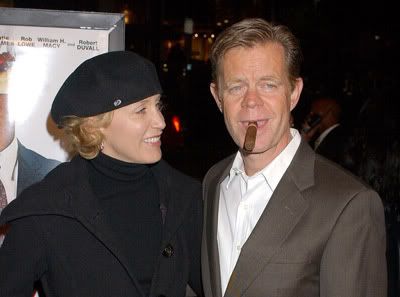 Thank you for Smoking premiered in NY last night. Celebrities attending included Felicity Huffman, William H Macy, Adam Brody, Rachel Bilson, Kristin Cavalleri, and Selma Blair. Despite the film's theme only candy cigarettes were served at the after party.
Brody and Macy are featured in the film, which portrays a tobacco lobbyist in a positive light, and takes a humorous stance on the taboo subject of the dangers of smoking.
Nine more after the jump.
Continue reading "Thank you for Smoking NY Premiere and after party" »
Posted to
Adam Brody
|
Felicity Huffman
|
Premieres
|
Rachel Bilson
Felicity Huffman battled severe bulimia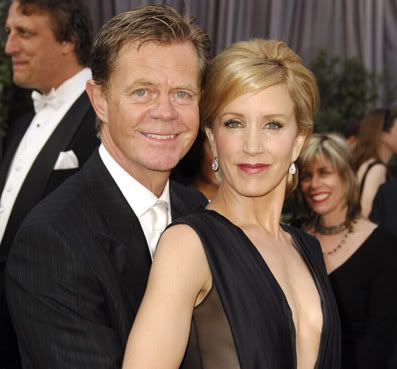 Desperate Housewives star and Academy Award-nominated actress Felicity Huffman has revealed her battle with severe bulimia and body dysmorphic disorder. While Huffman is recovered now, she was troubled and sick up until her late 30s. Huffman's personal experience helped her identify with her character in Transamerica:
"I understand the pain of waking up in agony in your own skin," she says simply, describing a struggle that lasted through her teens and twenties. "I had that 'Just can't be thin enough' thing. 'Hate my body, hate my body, hate my body.'
Whether you're trying to be a size six or whether you are gay or whether you are transgender, all you experience is 'I don't fit in' and 'What I'm doing isn't working' and 'I am below par'."
Another article quotes Huffman as saying that she vomited up to six times a day at the height of her illness.
It takes a lot of courage to come out with that. Huffman seems to be keeping healthy now with a thin but very strong frame. Hopefully her message will help others who struggle with the pain of not being satisfied with their bodies.
Huffman, 43, has been married to renowned character actor William H. Macy, 56, since 1997. They have two daughters, Sofia and Georgia, aged five and three.
Posted to
Felicity Huffman
|
Illness
More Oscar party pictures
More pictures from those backwards-etiquette Oscar parties. These are from The Weinstein Company pre-Oscar Party in LA on 3/4.
Six more including Josh Hartnett, George Clooney and Sienna Miller after the jump. [via]
Continue reading "More Oscar party pictures" »
Posted to
Felicity Huffman
|
George Clooney
|
Jessica Alba
|
Josh Hartnett
|
Lisa Rinna
|
Oscars
|
Photos
|
Sienna Miller