Celebitchy
Archives: Michelle Tractenberg
Avril, Paris and Nicky at the Palms Casino block party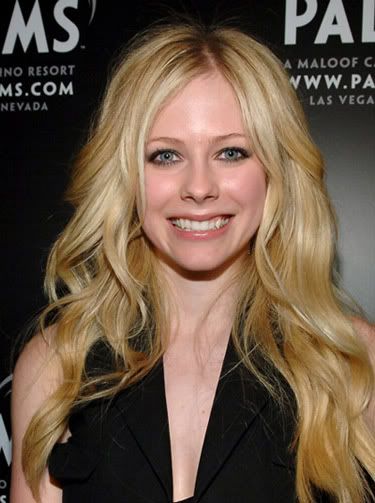 A party was held Saturday at the Palms Casino to celebrate the opening of their new "Fantasy Tower" :
Fantasy becomes reality at the Palms Hotel-casino with the Fantasy Tower. The grand opening of the new tower kicks off Saturday night with a huge block party.
Several of the rooms in the new tower are themed. There's a suite with two bowling lanes and a giant sized suite with a basketball court.
Living the fantasy will bring you back down to reality. A night in one of the suites can run $5,000 to $50,000.
Avril Lavigne has attributed her new glamorous image to maturity rather than a makeover, saying it's a natural progression:
She says, "I think I just went from 17 to 21. I'm a woman now.
"When I first broke on the scene, I was a little kid straight out of high school and into skate-boarding and all that.
"Now I'm older. I'll keep wearing the rock look but a little more feminine, a little more of that rock glam thing going on".
Avril Lavigne wore black, making it hard to judge the size of her baby bump. Also attending were Avril's fiance Deryck Whibley, Paris Hilton, Nicky Hilton, Kevin Connolly, Michelle Trachtenberg, Adrian Grenier, Jeremy Piven, Caroline D'Amore, Krista Allen, Seth Green, Travis Barker, Alison Waite and Benji Madden.






Avril Lavigne
|
Krista Allen
|
Michelle Tractenberg
|
Nicky Hilton
|
Paris Hilton
|
Parties
LA Fashion week kick-off dinner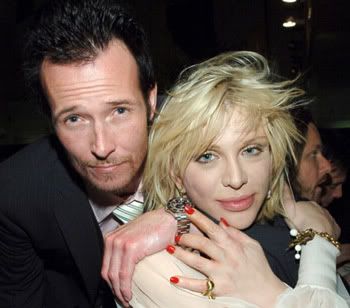 Courtney Love, Scott Weiland of Velvet Revolver, Michelle Tractenberg, and Ben Kingsley were among the stars at the kick-off to fashion week 2006 at Mr. Chow's in LA last night.
Love was recently linked with "Capote" director Bennett Miller, and toured with Weiland in 2004. They look cosy and may be a couple, but we doubt it.
Love will be taking advantage of her sobriety by recording again soon. Page Six reports:
Love revealed she's started pre-production on a new solo album and plans to start recording next month. Ex-Smashing Pumpkin Billy Corgan will produce some of the songs. "I don't generally talk about what the songs are about, but I will say that in the gutters of this earth you can always find love," the randy rocker told NME.com.
"In the gutters of this earth you can always find Love." She must be referring to herself.
Eight more after the jump.
Continue reading "LA Fashion week kick-off dinner" »
Posted to
Courtney Love
|
Fashion
|
Michelle Tractenberg
|
Parties