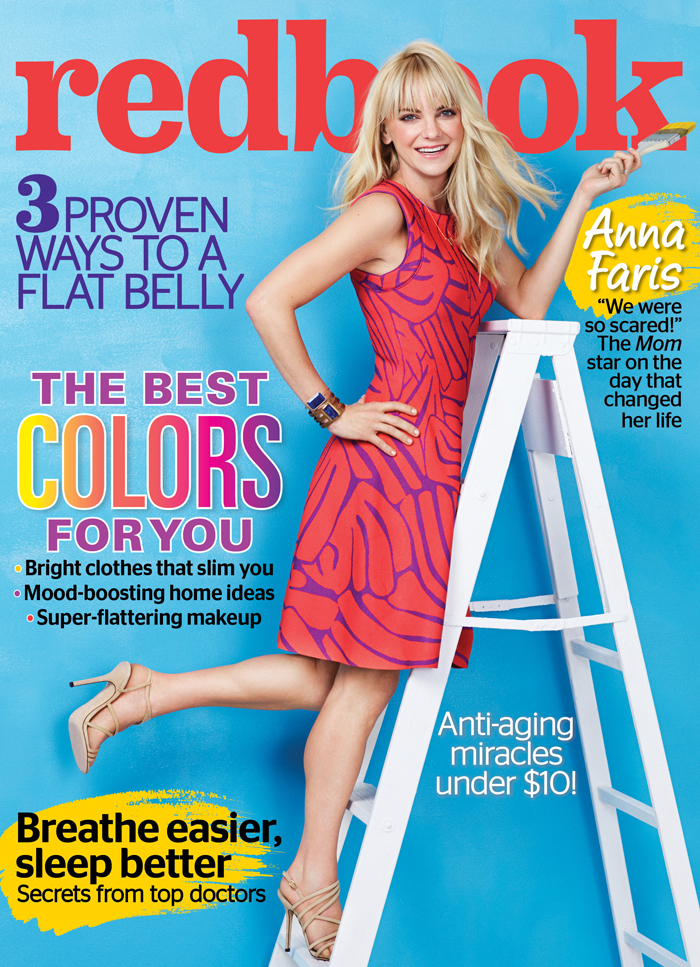 Anna Faris covers the March issue Redbook to promote her sitcom, Mom. Have you seen the show? I surfed onto it by accident, watched an episode, and experienced some serious secondhand embarrassment. Some people must like it. The ratings are decent, and the show's in its second season. I feel like Anna's never had a role quite like Lost in Translation again, and she probably never will. But a sitcom is probably ideal for a working mom in Hollywood.
Anna covers a few topics in this interview. She speaks to the mommy brigade about her premature birth to son Jack in 2012. Anna also reveals her grumpiness during Chris Pratt's Guardians diet extravaganza:
Her premature labor: "My water broke in the middle of the night at seven months. We rushed to the hospital, and they were able to halt active labor with magnesium. I was at the hospital and the goal was to be in bed for four weeks … but on the seventh day, I went into labor again. I was in denial. For hours I was like, 'I'm just having indigestion.' Chris and I were so scared, but then Jack came out, even though he was so tiny, he looked so good to us."

On parenthood: "It's one of those things that drives you apart or makes you closer. I think that being a father is very meaningful and rewarding to Chris. He's a great dad. He's a little more serious than he was before. It forces your hand. You really have to become an adult."

On the legendary Pratt body transformation: "I just remember being grumpy because there was no food in the house. I love to cook really fattening things like steak and pasta and potatoes. I bake banana bread. But it's okay. I love Chris ripped and I love him a little rounder, too."

The working mom thing: "Motherhood is like a big sleeping bag of guilt."
[From Redbook]
Are you tired yet of reading discussions about working motherhood guilt? I'm a little worn down on the topic, but I think most mothers feel guilty no matter what. Working inside and outside the home both require sacrifices. Anna probably gets to take Jack to work, which helps. She had to pull out the guilt discussion for Redbook because parenting discussions speak to their target audience. Fathers never get these questions, do they?
Anna did a press conference a few weeks ago where she called her husband a "thoroughbred." I like Pratt, but that quote made me vom a little. Get a room, kids.
Because we need to liven this post up a bit, here's some photos of Pratt wearing a Patriots jersey after losing his Super Bowl bet with Chris Evans.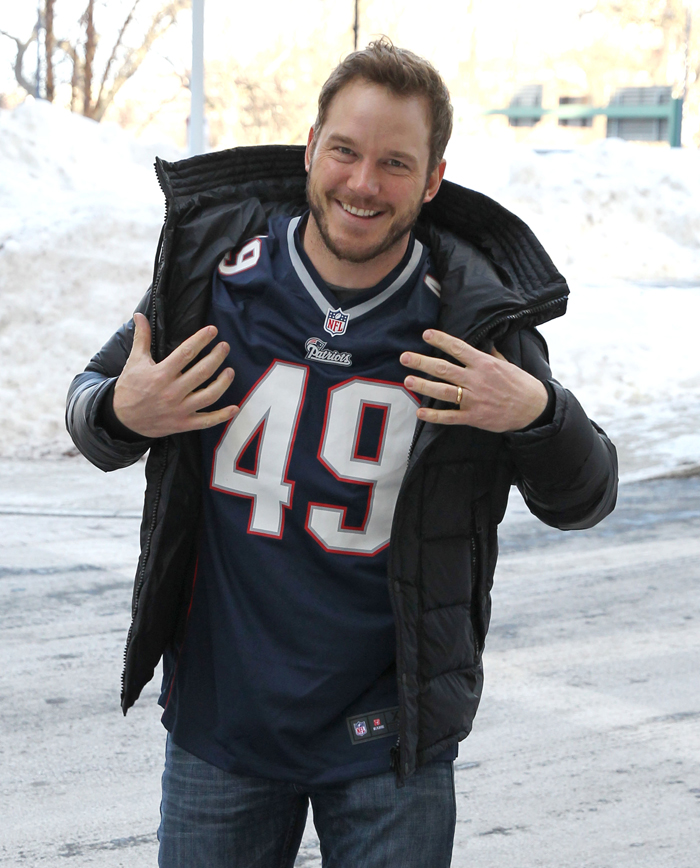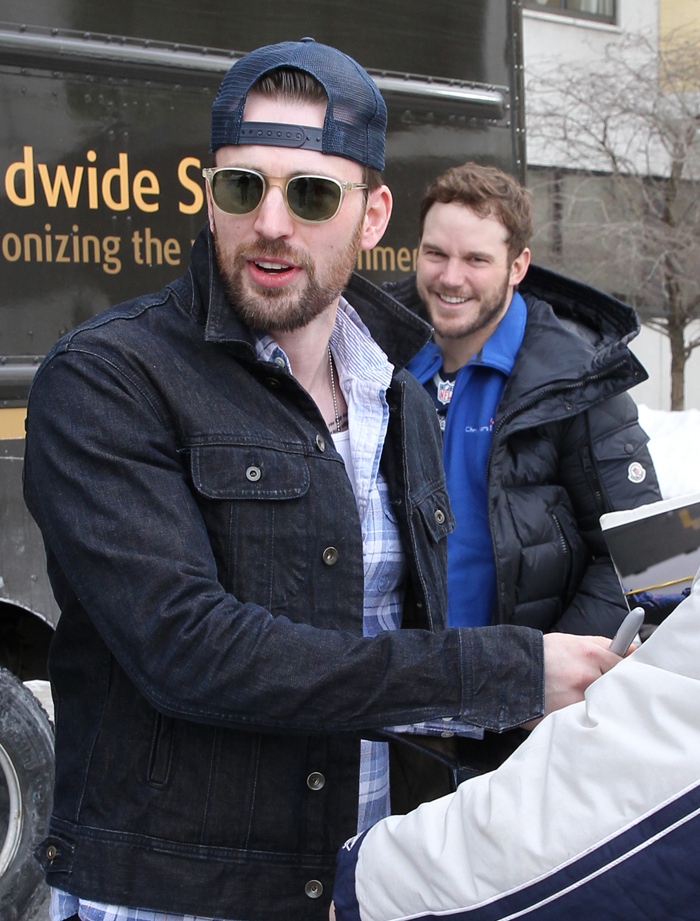 Photos courtesy of Redbook & Fame/Flynet