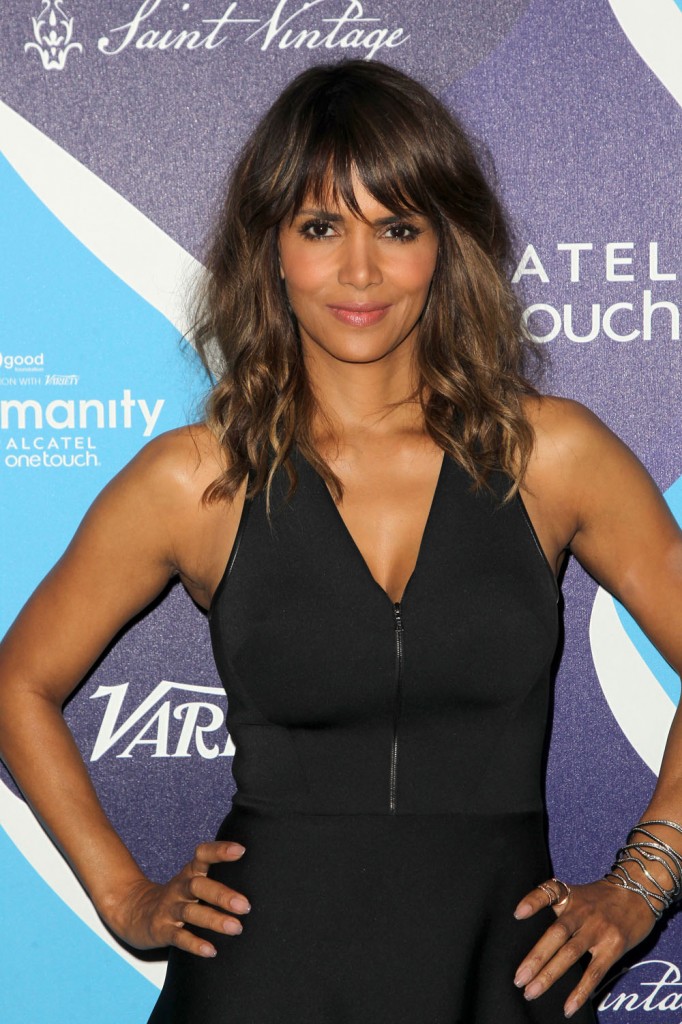 These are photos from last night's Unite:4humanity gala in Beverly Hills, which honors celebrities for their commitment to charity. Halle Berry, a longtime supporter of domestic violence causes and in particular The Jenesse Center, was presented with the Creative Conscience Award by Queen Latifah. Halle was in a black v-neck David Koma gown with a fitted zippered bodice and a slightly asymmetrical bell skirt. This is a great dress for the occasion and it's sexy without showing too much skin. I am not liking Halle's new hair, which is surely extensions anyway. (She had a chin length bob a couple of weeks ago.) The whole vibe is very Jennifer Garner, but it's not fug. I just wish she was still rocking short hair, it really suits her.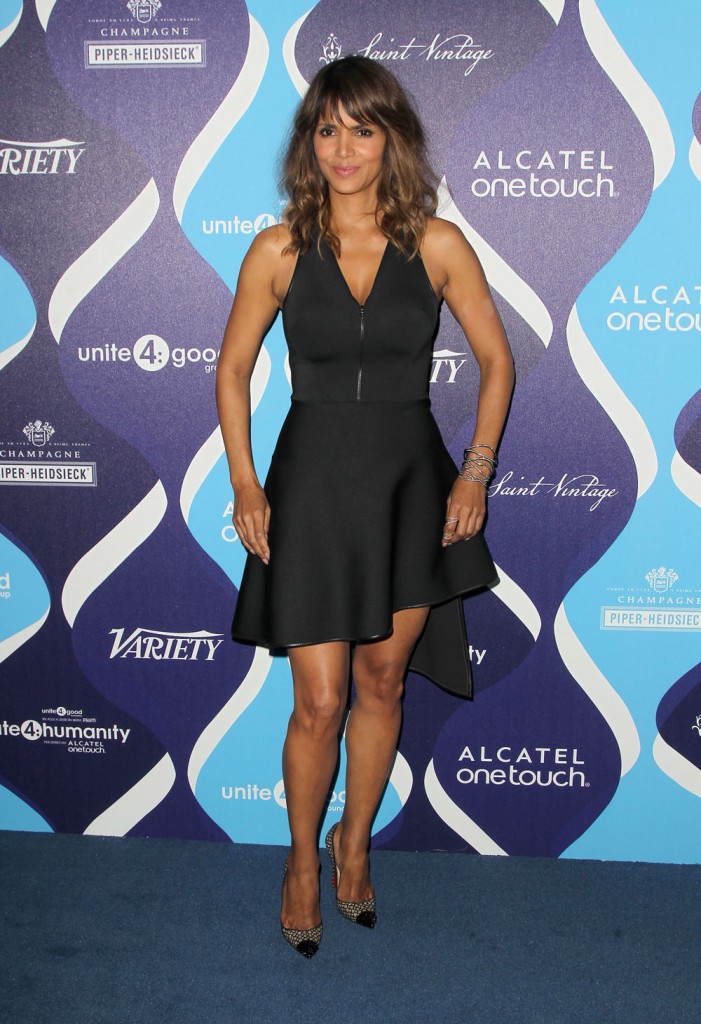 Emily Blunt was in a bizarre Peter Pilotto dress featuring metal florescent flower-like appliques. I don't get this dress at all. Maybe if the rivet things were limited to just the top, it wouldn't seems as busy. Kaiser mentioned to me that Emily looks very thin. She does look smaller than she did a couple of months ago.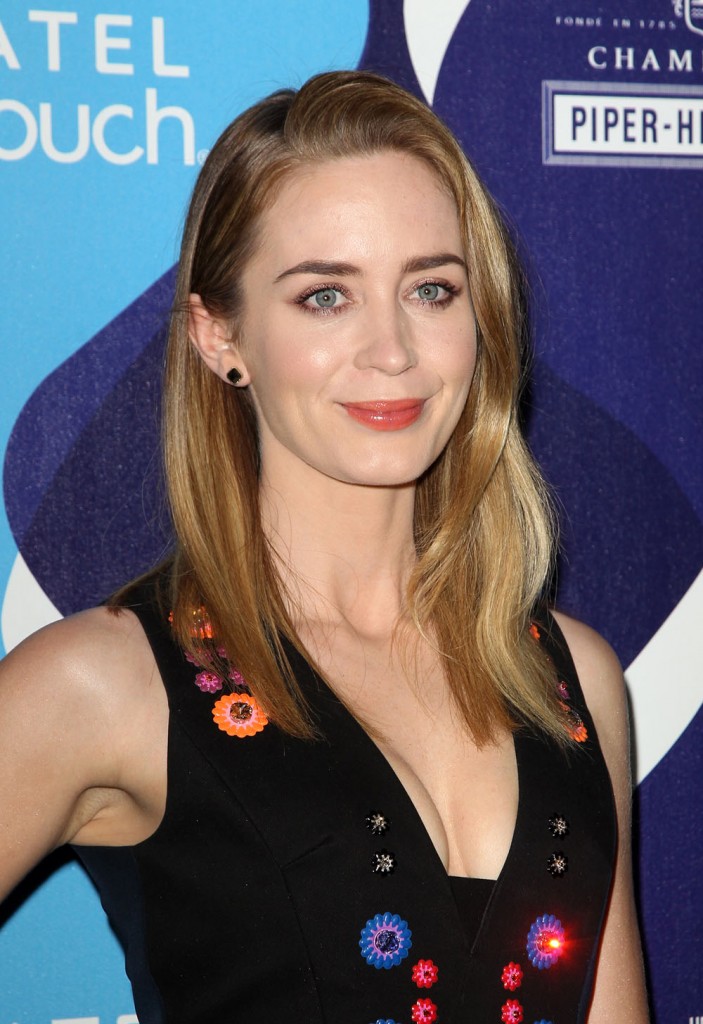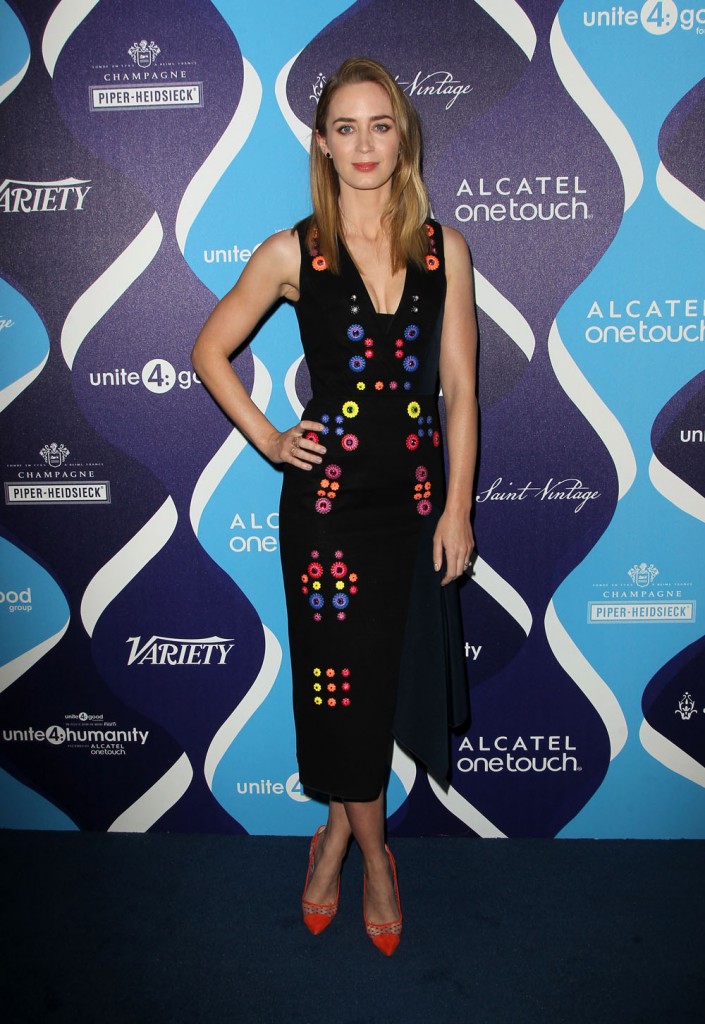 Here's Pink trying to work a Little House on The Prairie Michael Kors dress with a dust ruffle, puffy sleeves and a high neck. Why was this dress even made and what possessed Pink to wear it?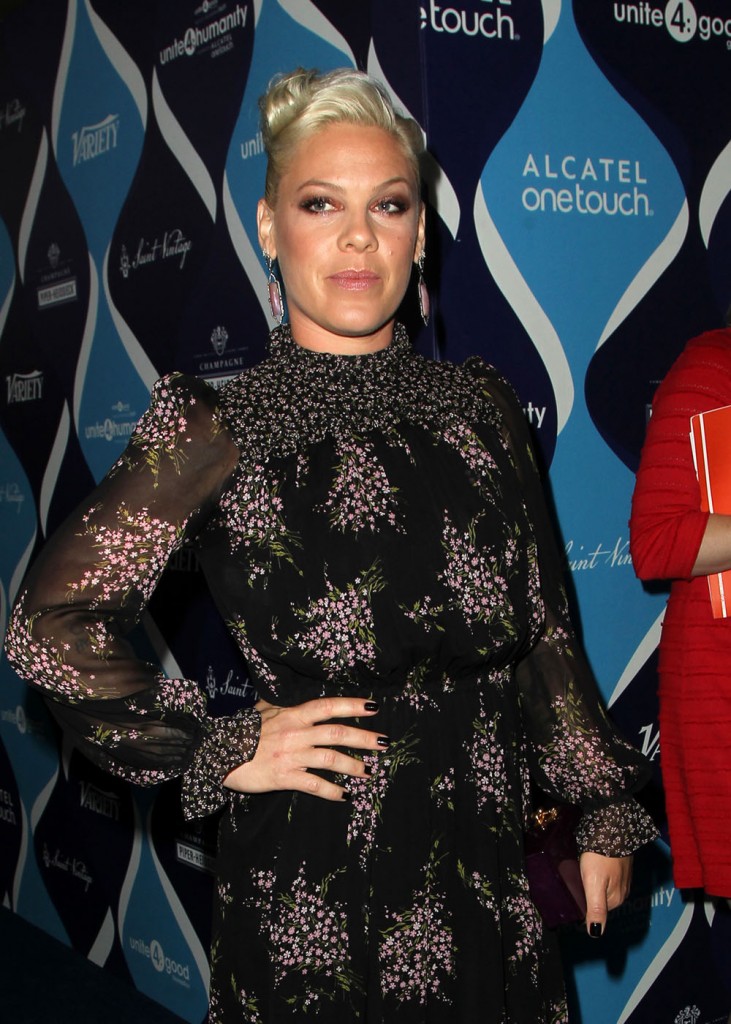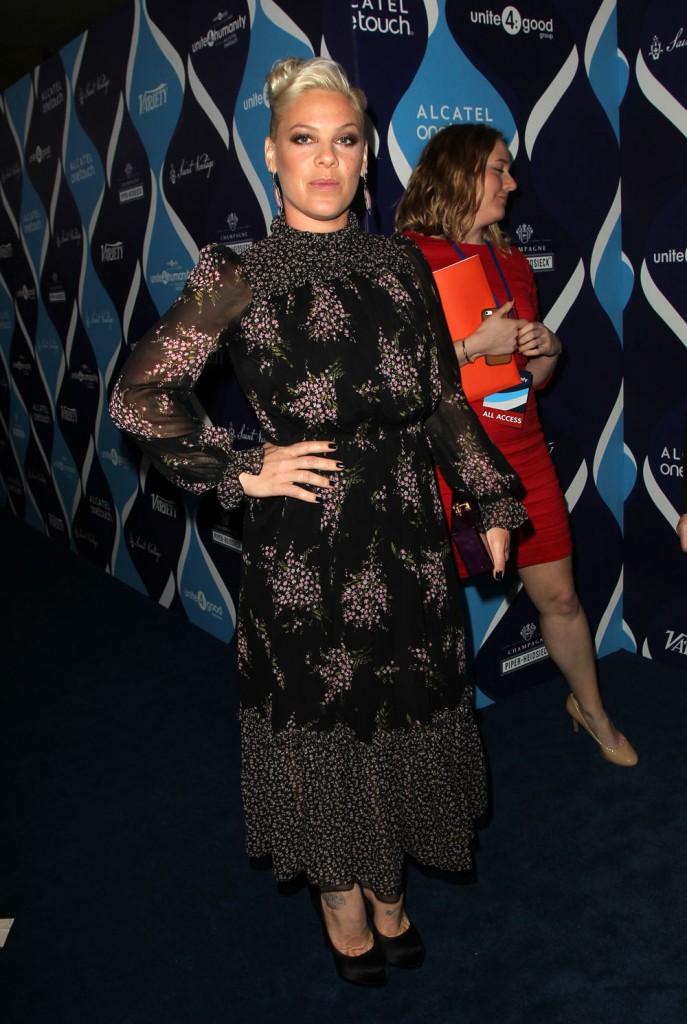 Two women wore oversize pantsuits to the event, a newly blonde Camilla Belle and Beth Behrs. Camilla's hair makes her look like a different person, but she gets points for wearing a shell under her jacket. (Just because Jennifer Aniston does it, doesn't make it ok.) Both of these suits need tailoring.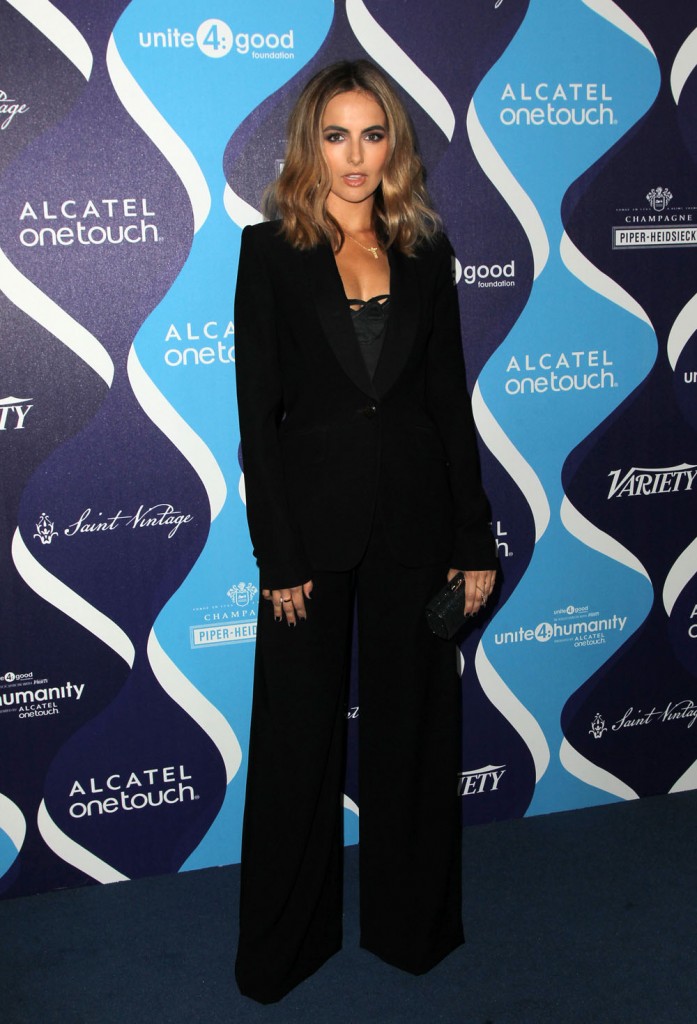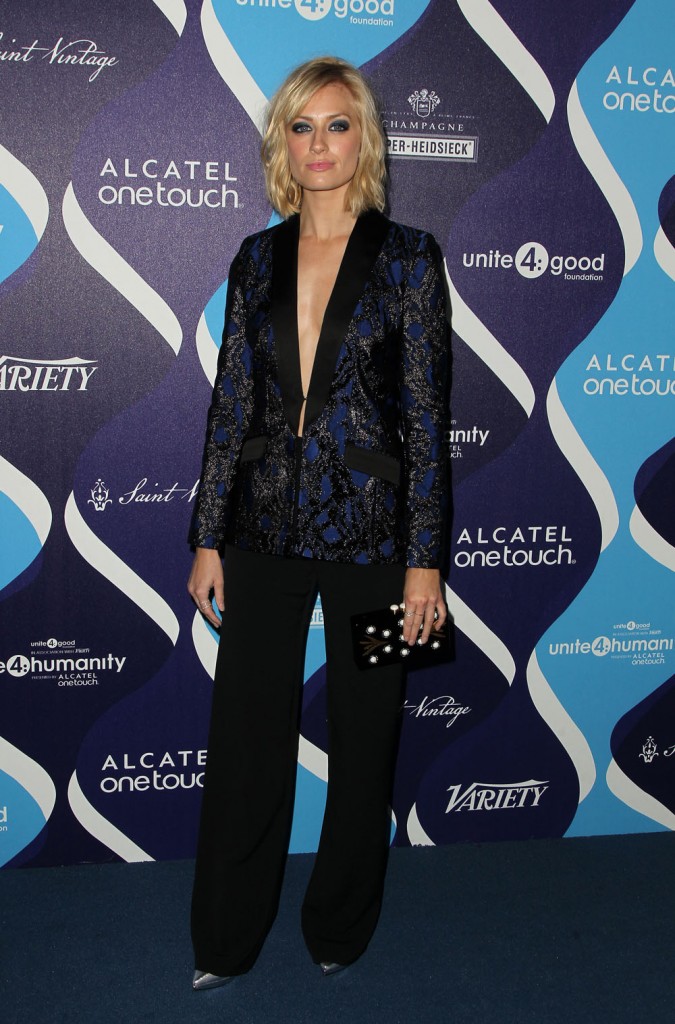 Also in the gallery we have pics of Amy Poehler, Sarah Hyland, Christina Applegate, Aaron Paul and Lauren Parsekian, Busy Philipps and Ewan McGregor looking grumpy hot. He's bringing back bowling shoes!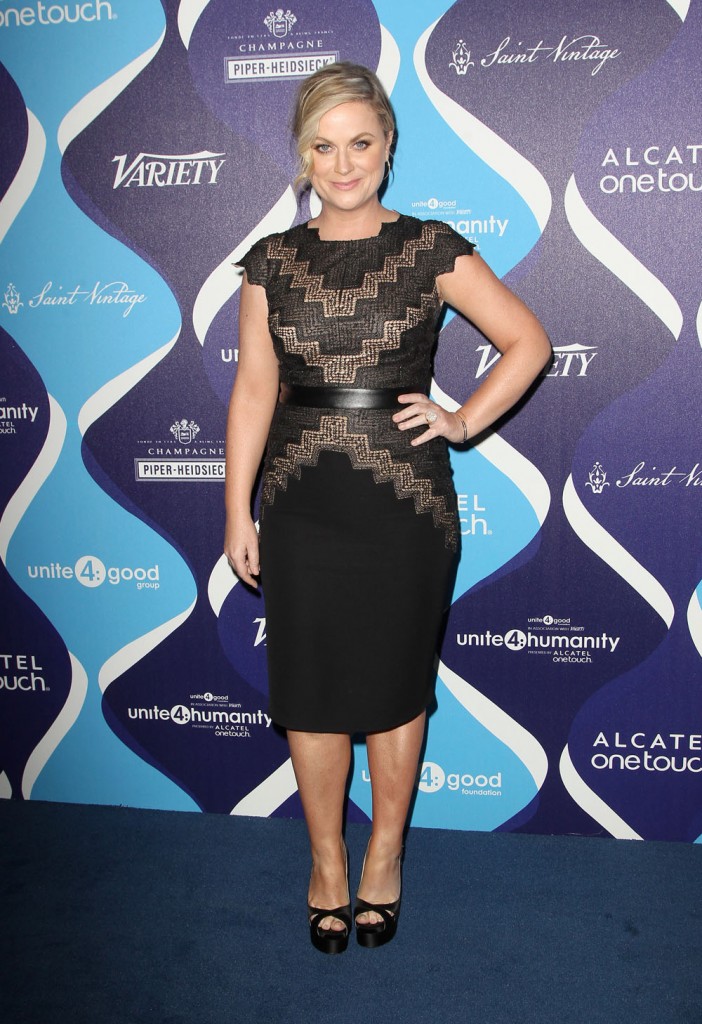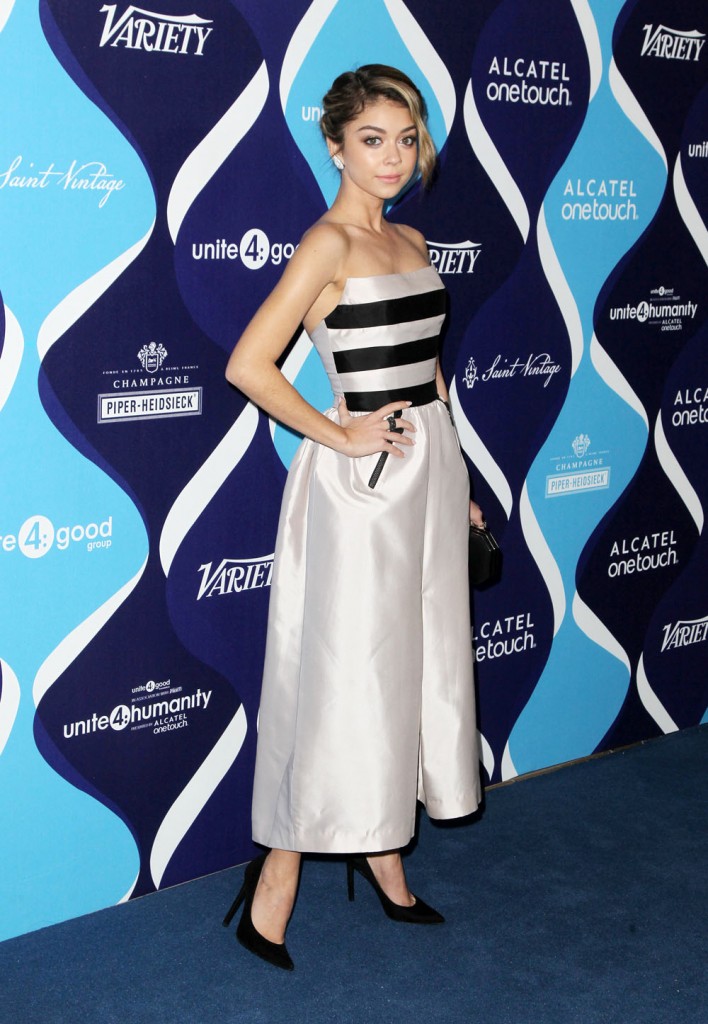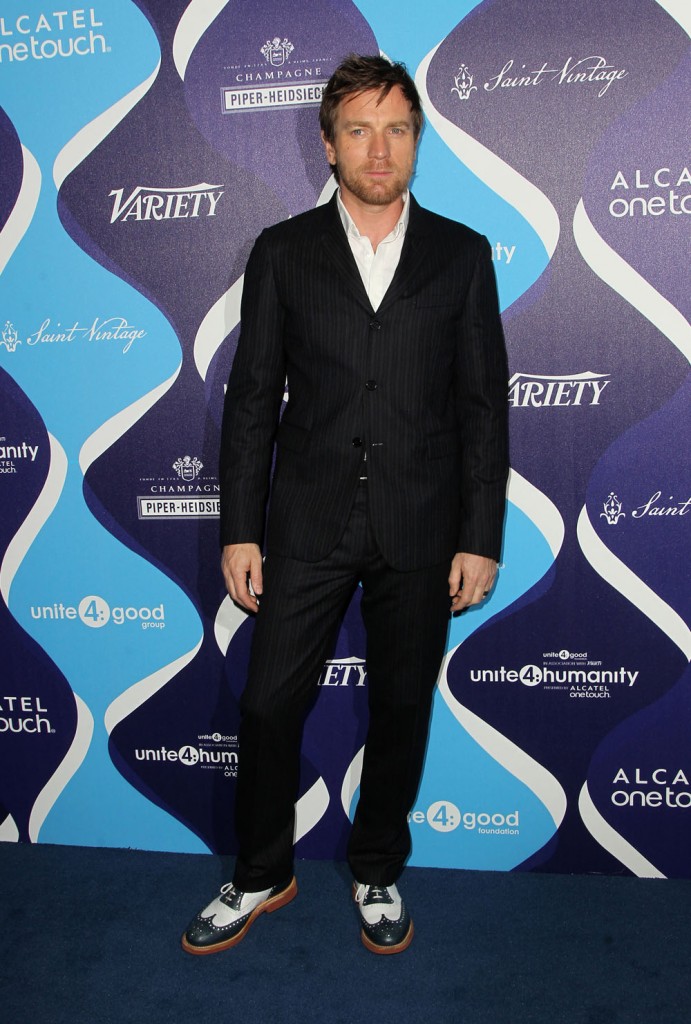 photo credit: WENN.com