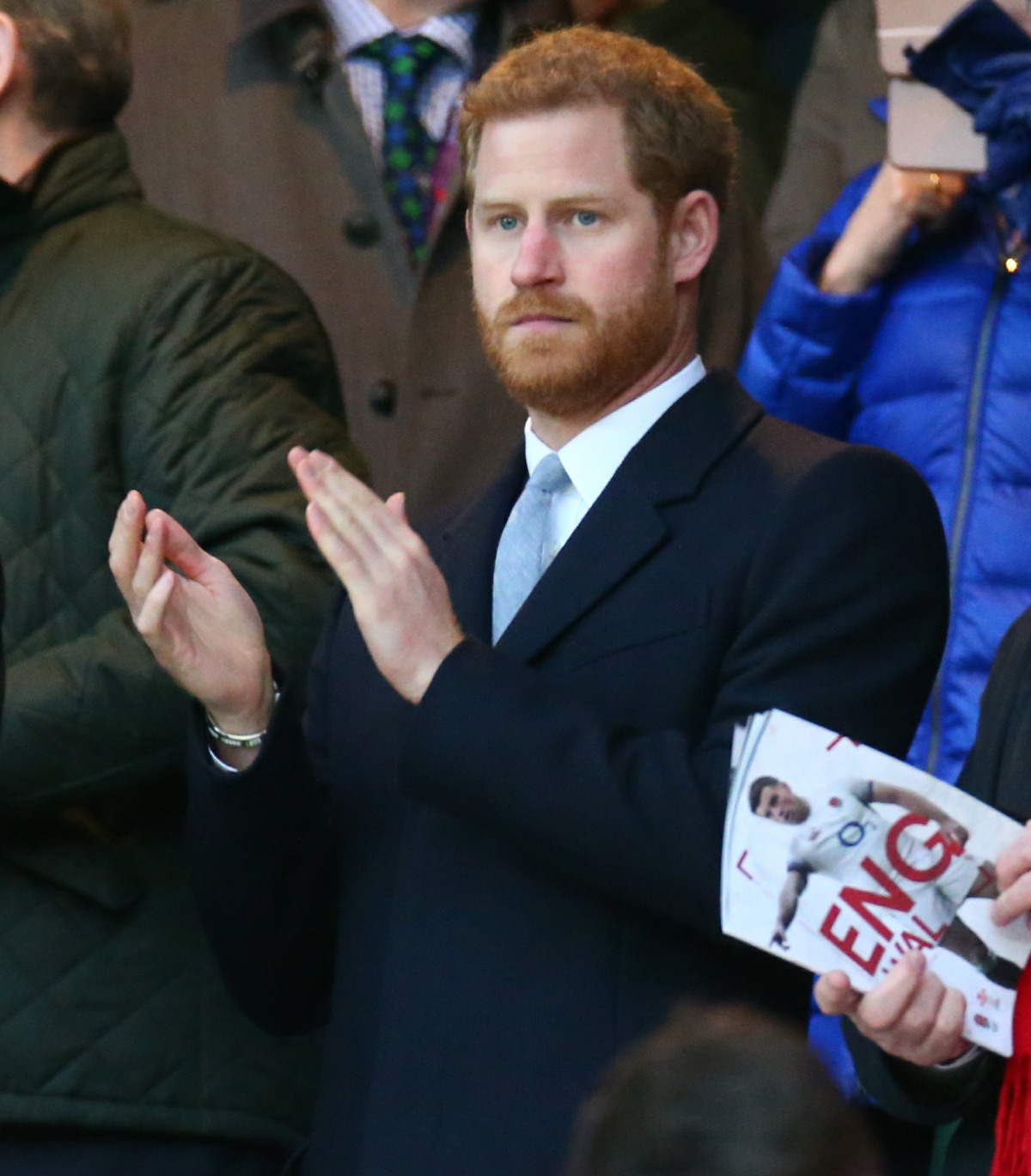 Prince Harry spent the weekend watching the women's Six Nations Championship game between England and Wales. Harry is the patron of the Rugby Football Union now, and has been for over a year – he took over the patronage from the Queen after she scaled down her patronage list at the end of 2016. I'm sorry to say that Meghan Markle didn't attend the game with Harry. Even though rugby is played here in America, it's never really taken hold as a much-watch sport, so I would imagine that Meghan has probably never even seen a complete rugby match, nor does she care about rugby all that much. Just wait until she says "soccer" instead of "football," you guys. The British press well be in full meltdown mode.
Anyway, these photos are nice but at this point, I'm only interested in Harry if he's escorting Meghan Markle somewhere. There is this somewhat interesting story about Harry though: will he follow in his father and his brother's footsteps and refuse to wear a wedding band?
Prince Harry may follow in his brother Prince William's footsteps and choose not to wear a wedding ring after marrying. Harry is set to exchange vows with his fiancée Meghan Markle on Saturday 19 May, so he has until then to decide, but the groom-to-be may opt out of wearing a band. A number of married male royals in his family have chosen not to, including his older brother William and his grandfather Prince Philip. The reason is very simple; it's a case of personal preference.

William does not like wearing jewellery of any kind, and so decided to remain ringless following his nuptials to Kate in 2011. His decision was actually first announced shortly before his Westminster Abbey wedding ceremony, with a statement from St James' Palace confirming the news. An aide said: "It was something the couple discussed but Prince William isn't one for jewellery – he doesn't even wear a signet ring – and decided he didn't want to. It really is just down to personal preference. Catherine will wear a ring fashioned from a lump of Welsh gold owned by the Royal Family that has been smelted down."

Despite being married to the Queen for nearly 70 years, Prince Philip has also never worn a wedding ring. William's father Prince Charles, meanwhile, does wear one, next to a signet ring on the little finger of his left hand. Harry, however, may choose to wear a wedding ring as a symbol of his love for Meghan. Since meeting his soulmate, the romantic Prince has continued to wear a beaded blue, white and black "love bracelet" that he is believed to have bought with Meghan or received from her; his fiancée also has a matching bracelet.
I still think it's shady that William doesn't wear a wedding band. I get that there's some sort of tradition with royal men and Charles and Philip don't wear one either, but still: it's shady. I will find it shady if Harry goes without a wedding band too. It would be different if William and Harry were doing work with their hands – I would completely understand that, and obviously there are many careers where a wedding ring would be distracting or detrimental (doctors, surgeons, athletes, engineers, etc). But Harry and William are no longer pilots, they are public servants who shake hands and go to dinners and talk to people. There's no reason to NOT wear a ring other than "being shady."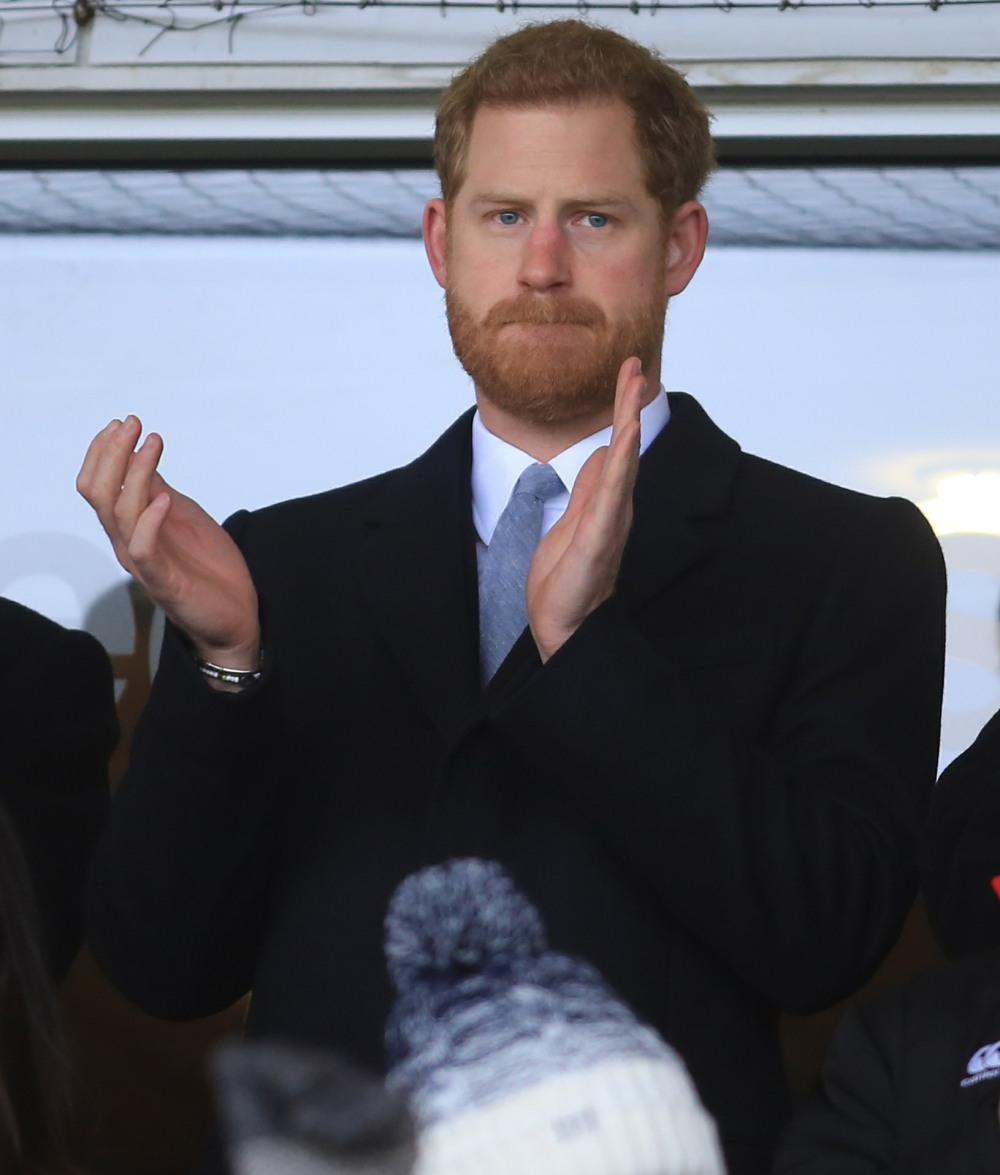 Photos courtesy of WENN.