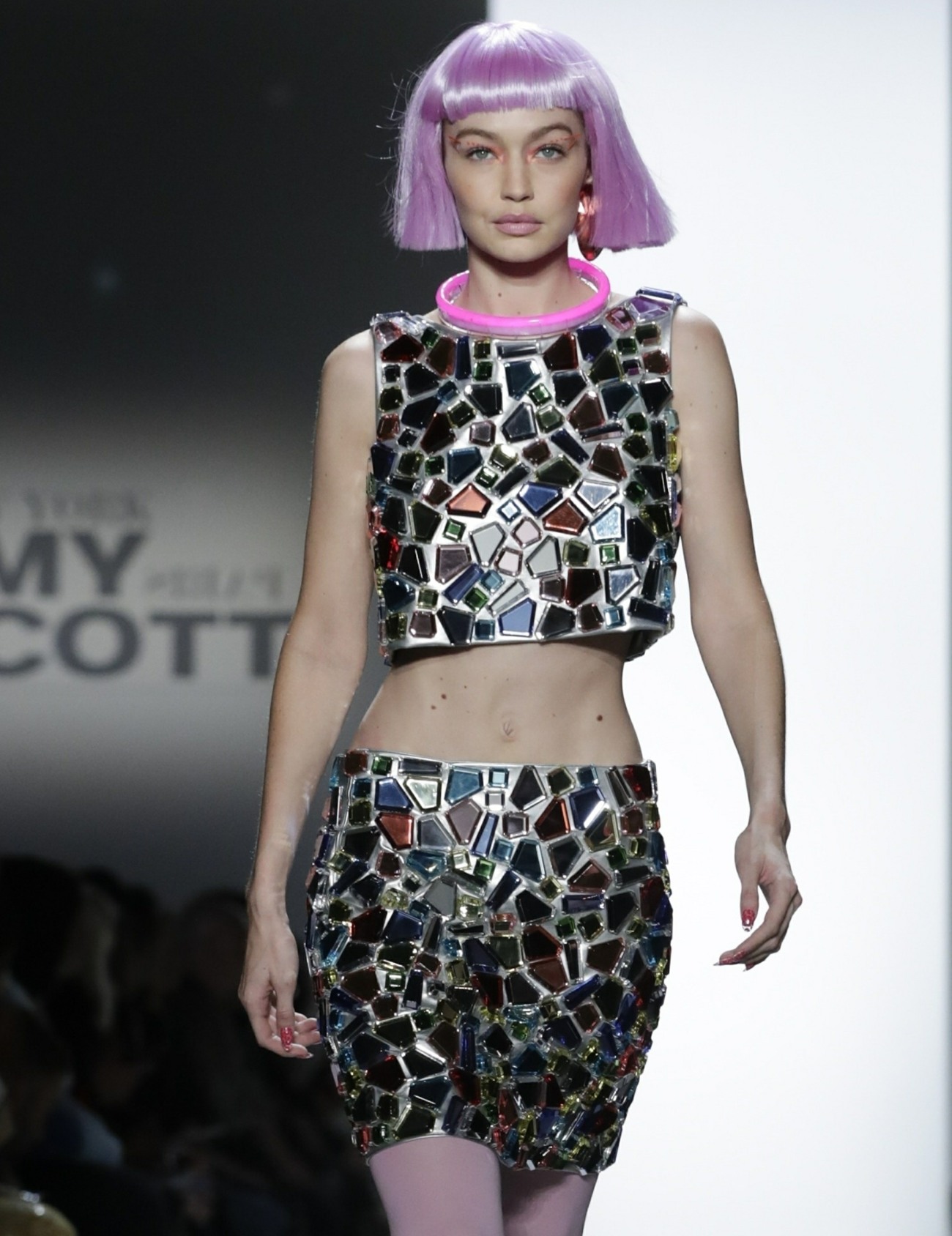 Here are some photos of Gigi Hadid at New York Fashion Week from the past few days – she walked the runway for Jeremy Scott (among others) and she's been pap'd a lot coming and going from fashion week events and her apartment. Gigi has been modeling all of her life, pretty much, although she didn't really become a high-fashion runway model until her late teens. She's 22 years old now and her "look" has changed before our eyes. In her teen years, she still had that "baby fat" look, meaning she had a fuller face and a somewhat curvy/athletic figure, and she's gotten leaner over the years. Which happens to many young women naturally, but in Gigi's case, she was diagnosed with Hashimoto's disease, which is a thyroid condition. So as Gigi has been photographed at NYFW, I guess people were like "she's too thin/she looks sick" whatever. And so Gigi took to Twitter to explain and ask for people to settle down:
For those of you so determined to come up w why my body has changed over the years, you may not know that when I started @ 17 I was not yet diagnosed w/Hashimoto's disease; those of u who called me "too big for the industry" were seeing inflammation & water retention due to that.

Over the last few years I've been properly medicated to help symptoms including those, as well as extreme fatigue, metabolism issues, body's ability to retain heat, etc … I was also part of a holistic medical trial that helped my thyroid levels balance out.

Although stress & excessive travel can also affect the body, I have always eaten the same, my body just handles it differently now that my health is better. I may be "too skinny" for u, honestly this skinny isn't what I want to be, but I feel healthier internally and am still learning and growing with my body everyday, as everyone is.

I will not further explain the way my body looks, just as anyone, with a body type that doesnt suit ur "beauty" expectation, shouldnt have to. Not to judge others, but drugs are not my thing, stop putting me in that box just because u dont understand the way my body has matured.

Please, as social media users & human beings in general, learn to have more empathy for others and know that you never really know the whole story. Use your energy to lift those that you admire rather than be cruel to those u don't.
On one level, I roll my eyes when a successful model who is a traditionally attractive young woman with blonde hair and blue eyes tries to act like she's the most bullied victim in the world. On another level, I get what she's trying to do, and she has every right to defend herself and explain what's going on. Most young women experience weight changes/fluctuations in their late teens and early 20s. That happens naturally, with or without a thyroid condition. Add in a thyroid condition and trying to find the balance of how to best treat it, yes, of course she's going to look differently from one year to the next. But guess what? She's still a traditionally attractive blonde, blue-eyed woman. So imagine how the rest of us feel.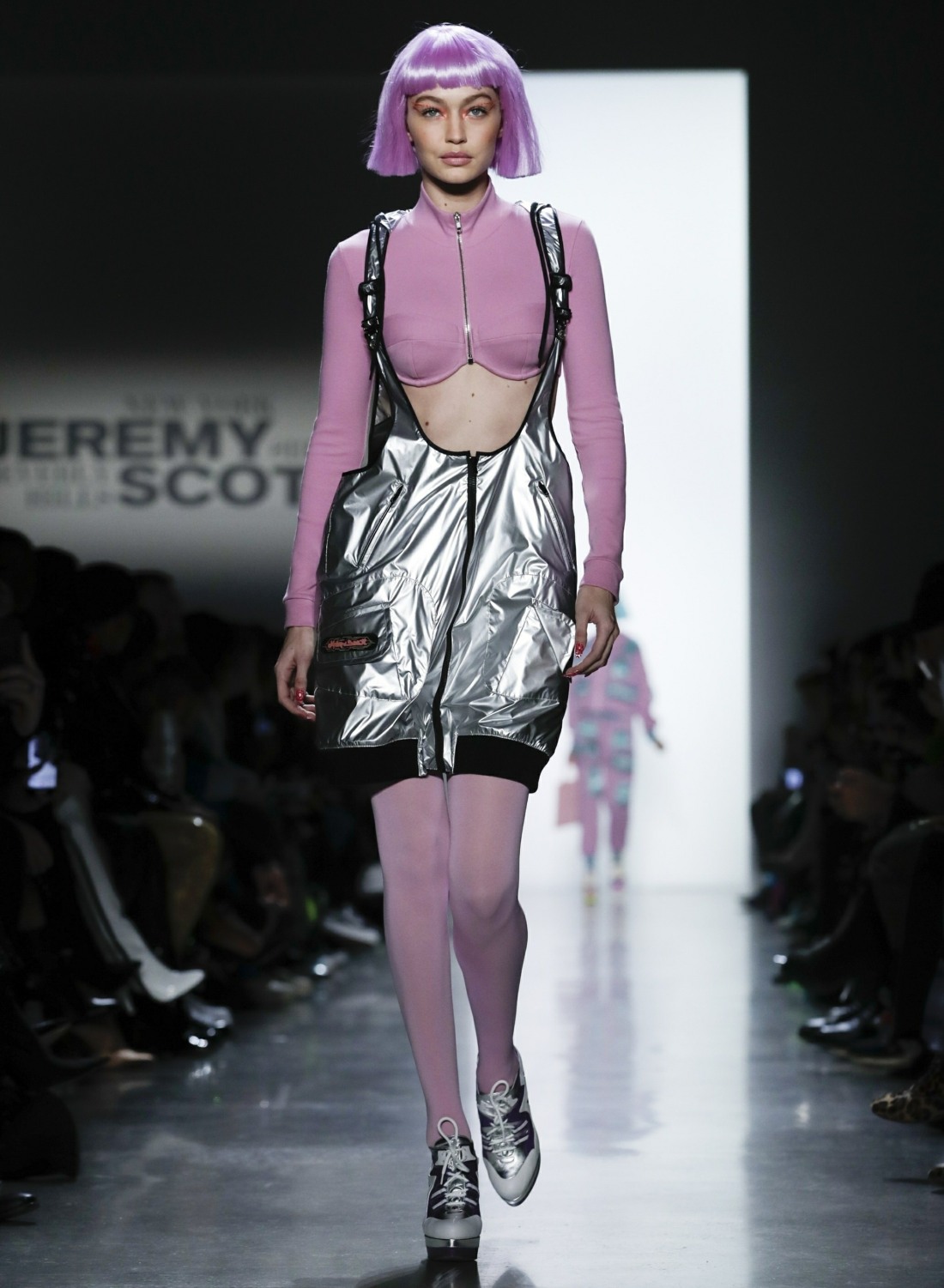 Photos courtesy of Backgrid.