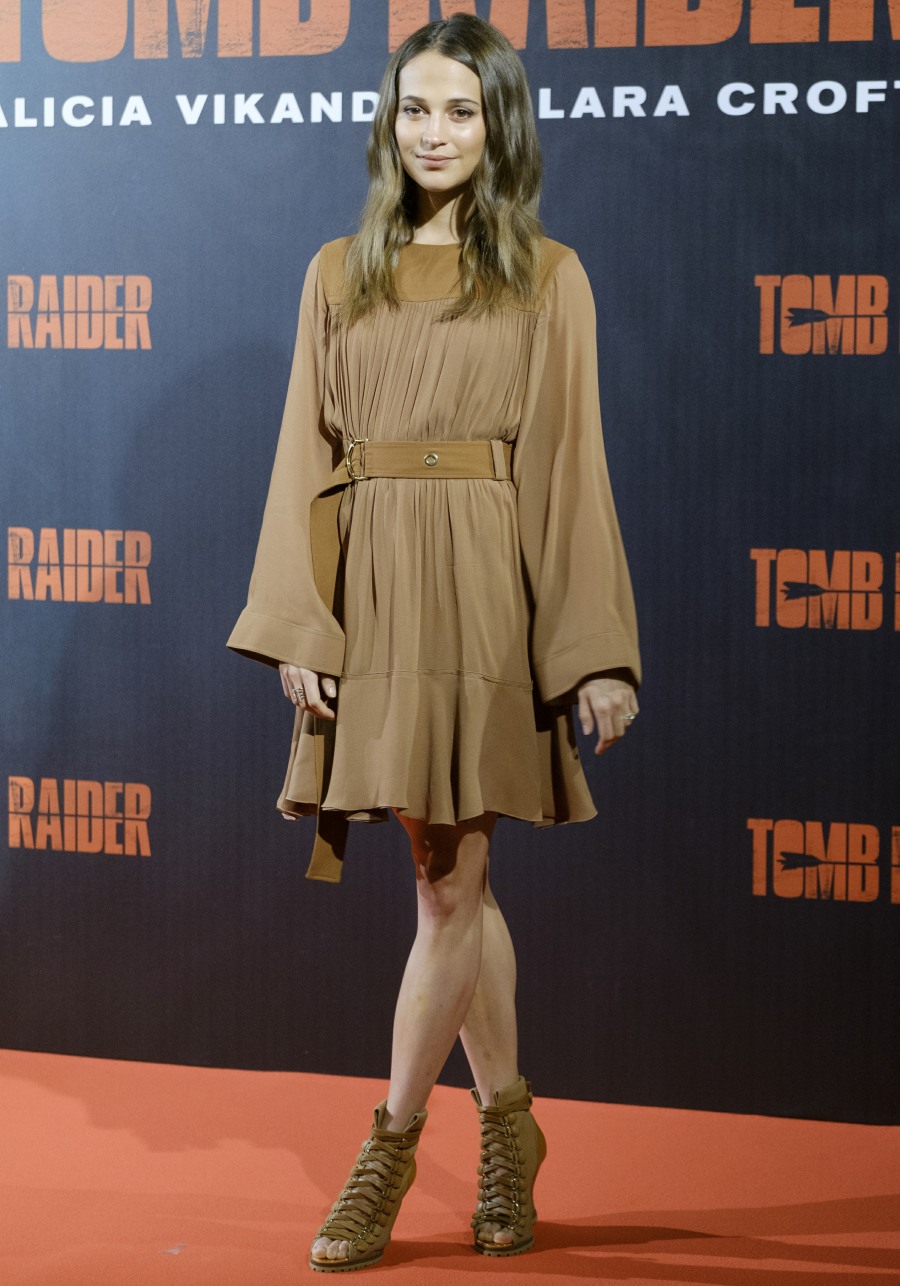 Here are some photos of Alicia Vikander at the Madrid photocall for Tomb Raider today. This is the start of her promotional push, I think? Tomb Raider comes out March 16th, so there will probably be three full weeks of traveling and touring to push the film. I'm assuming that if there's a Madrid photocall today, that means the European swing of the tour probably comes first, and that the London premiere will probably be the biggest.
While I haven't seen the designer ID confirmed, I'm saying that she's wearing Louis Vuitton, because she's still the face of Louis Vuitton (her contract just got extended, I believe) and because this looks like many of the Vuitton dresses she's been wearing lately. I'm not sure brown is the color I would choose for anyone for their big promotional push? Granted, she's being limited by her LV contract, but surely she could ask for a brighter dress?
A few weeks ago, she wore a similarly baggy LV dress with no belt, and some people claimed she looked bumpy and possibly pregnant. I think it's perfectly possible she and Michael Fassbender will get pregnant at some point in their first year of marriage. I just don't think it's right now? As I said, she's got a lot of hustling to do for Tomb Raider. Maybe after that? Because to me, I don't think she looks bumpy at all in these photos. She just looks tired. Oh, and Fassbender and Vikander were seen in Madrid this week, going out to lunch – you can see the photos here. I wonder if he'll come out for any of her premieres?
PS… I absolutely loathe those peep-toe booties.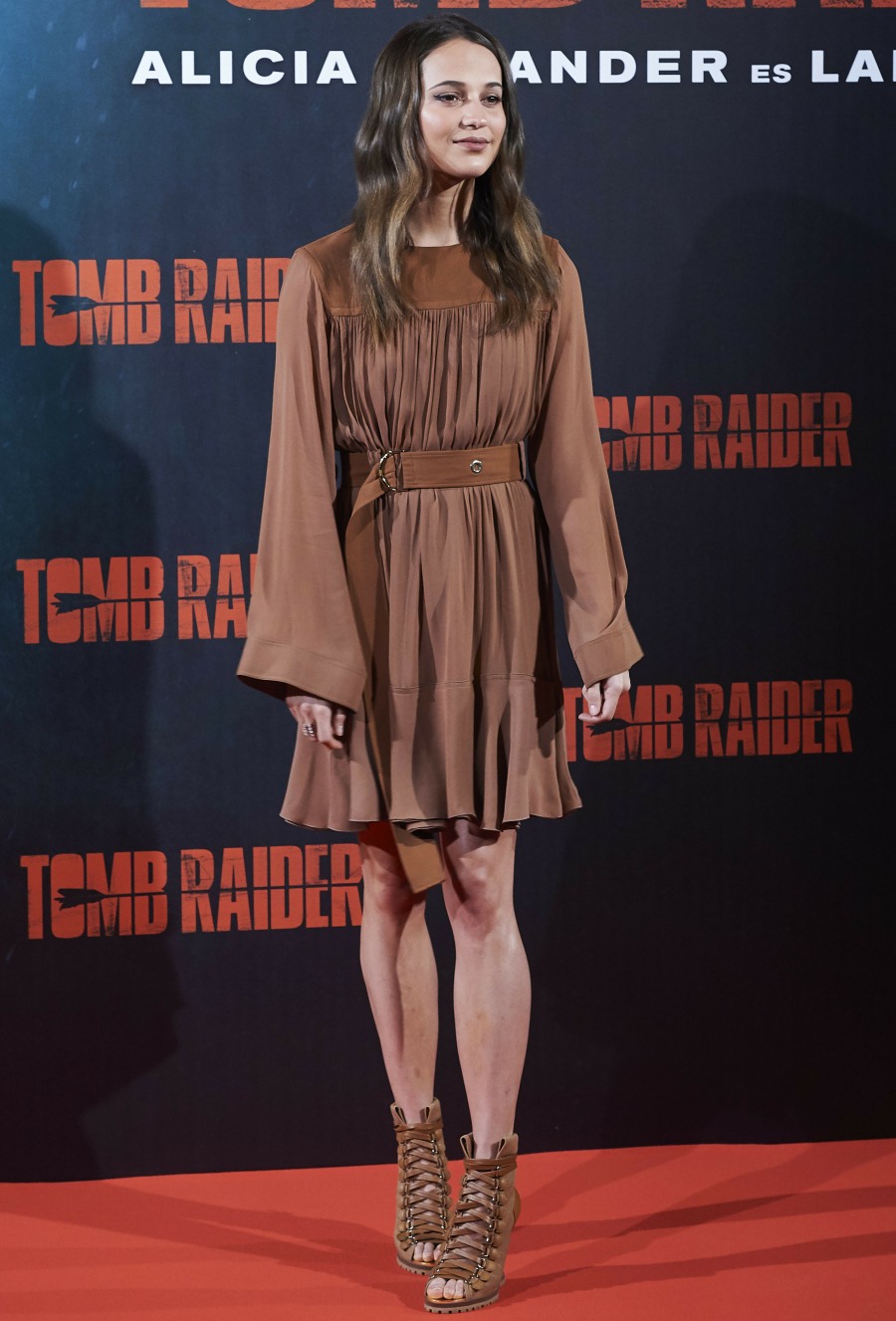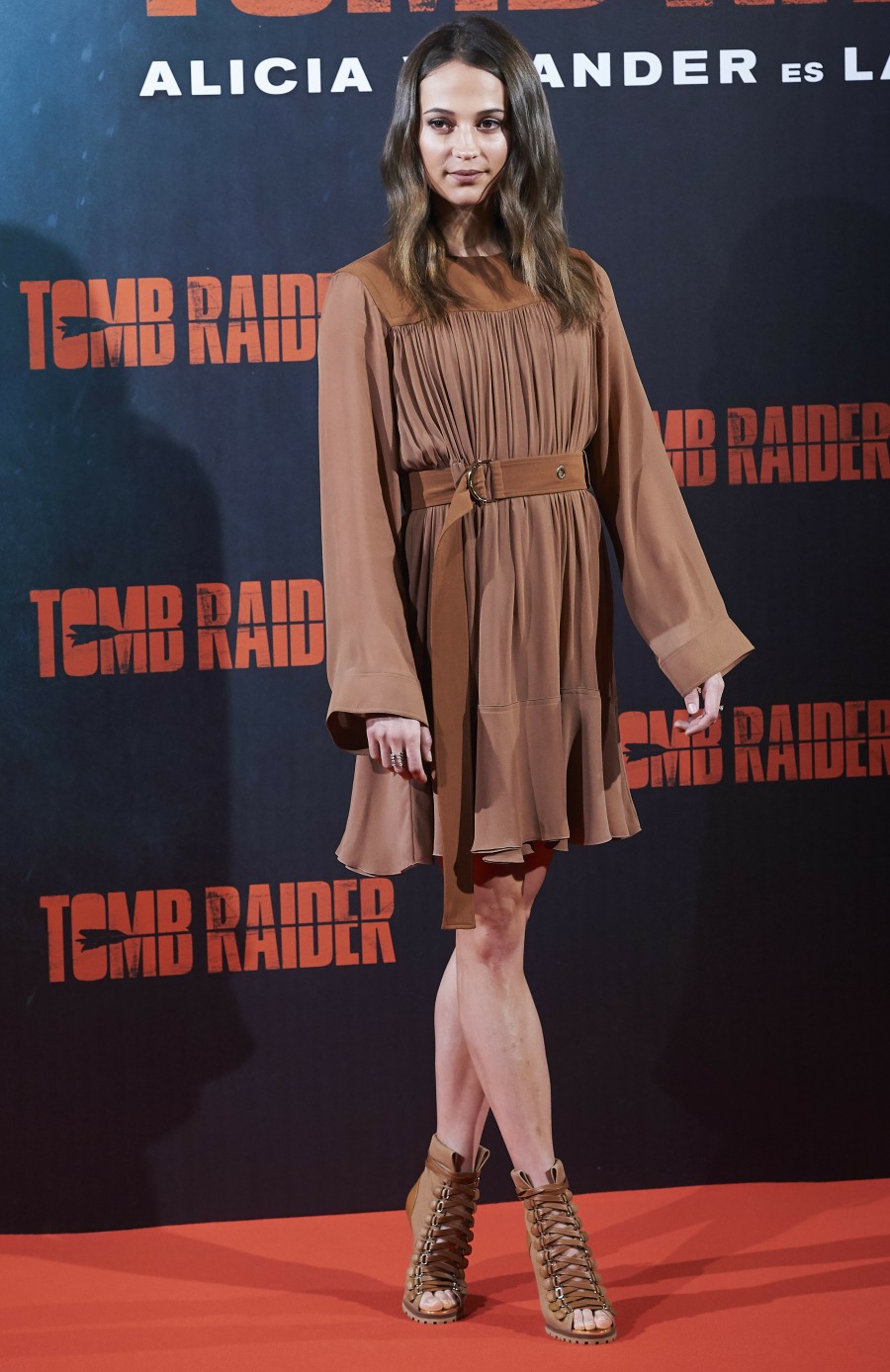 Photos courtesy of WENN.