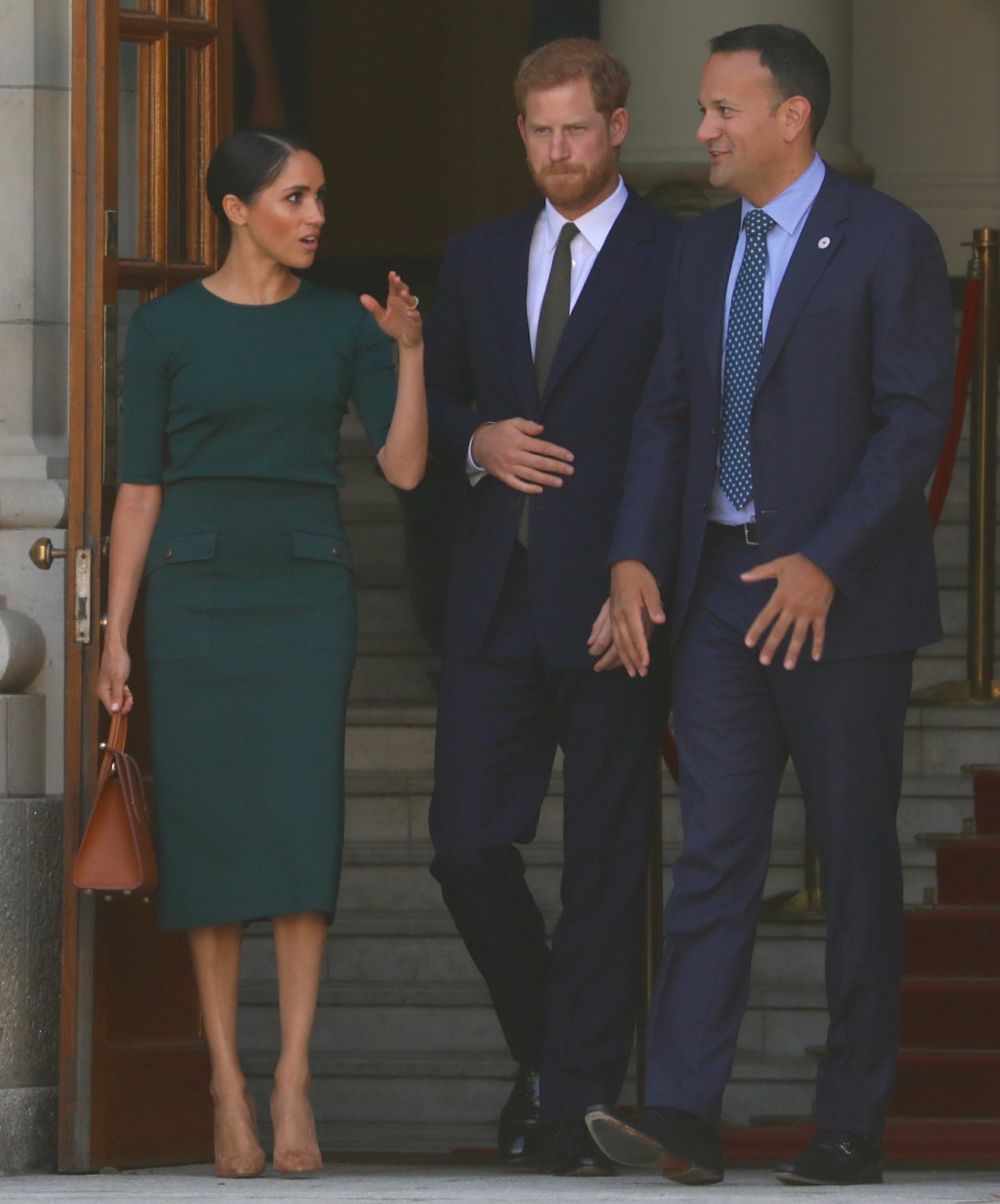 Here are photos from Day 1 of the Duke and Duchess of Sussex's royal tour of Ireland. After a busy morning/early afternoon in London yesterday, Meghan and Harry hopped a quick flight to Dublin and arrived in what seemed like the early evening/late afternoon. They were greeted on the tarmac of the Dublin City Airport by the Taoiseach (prime minister), Leo Varadkar. After the tarmac greeting, they went to the British ambassador's residence, where they attended a garden party/cocktail party.
For the tarmac arrival, Meghan wore a rich emerald green two-piece by Givenchy. The top and the pencil skirt were made to be worn together, obviously, and I love this look for so many different reasons. One, YAY for separates. Two, YAY for the rich jewel tone. Three, YAY for the sophisticated and flattering skirt length. I just love this. And she managed to do a neat bun without a center part! Hallelujer. Some of you have already been tweeting at me about the pockets and the buttons. You guys… I'm actually fine with the pockets? And the buttons? The buttons are very small and there are only two! And the pockets are cute. Meg also carried a Strathberry tote bag (which I love!).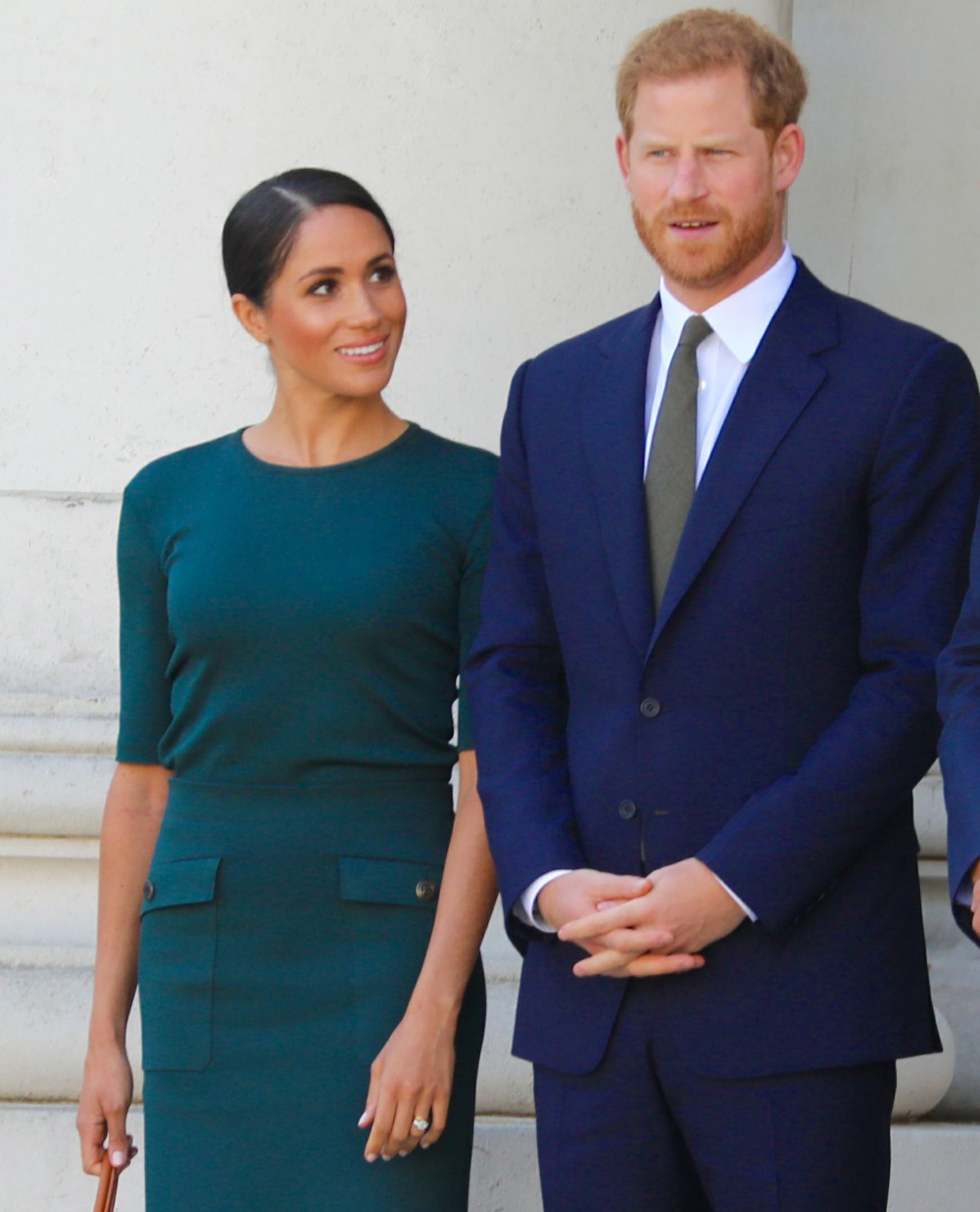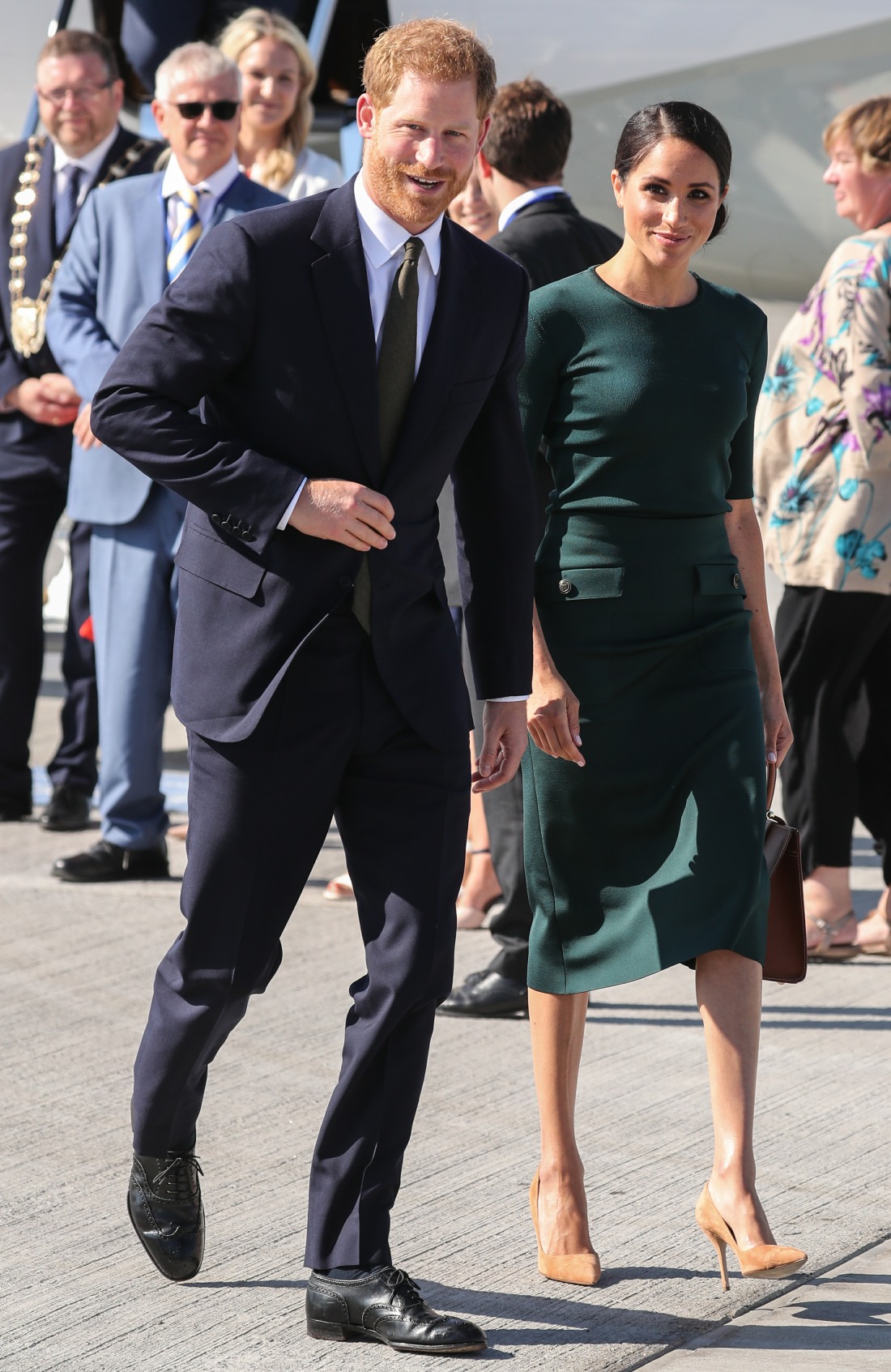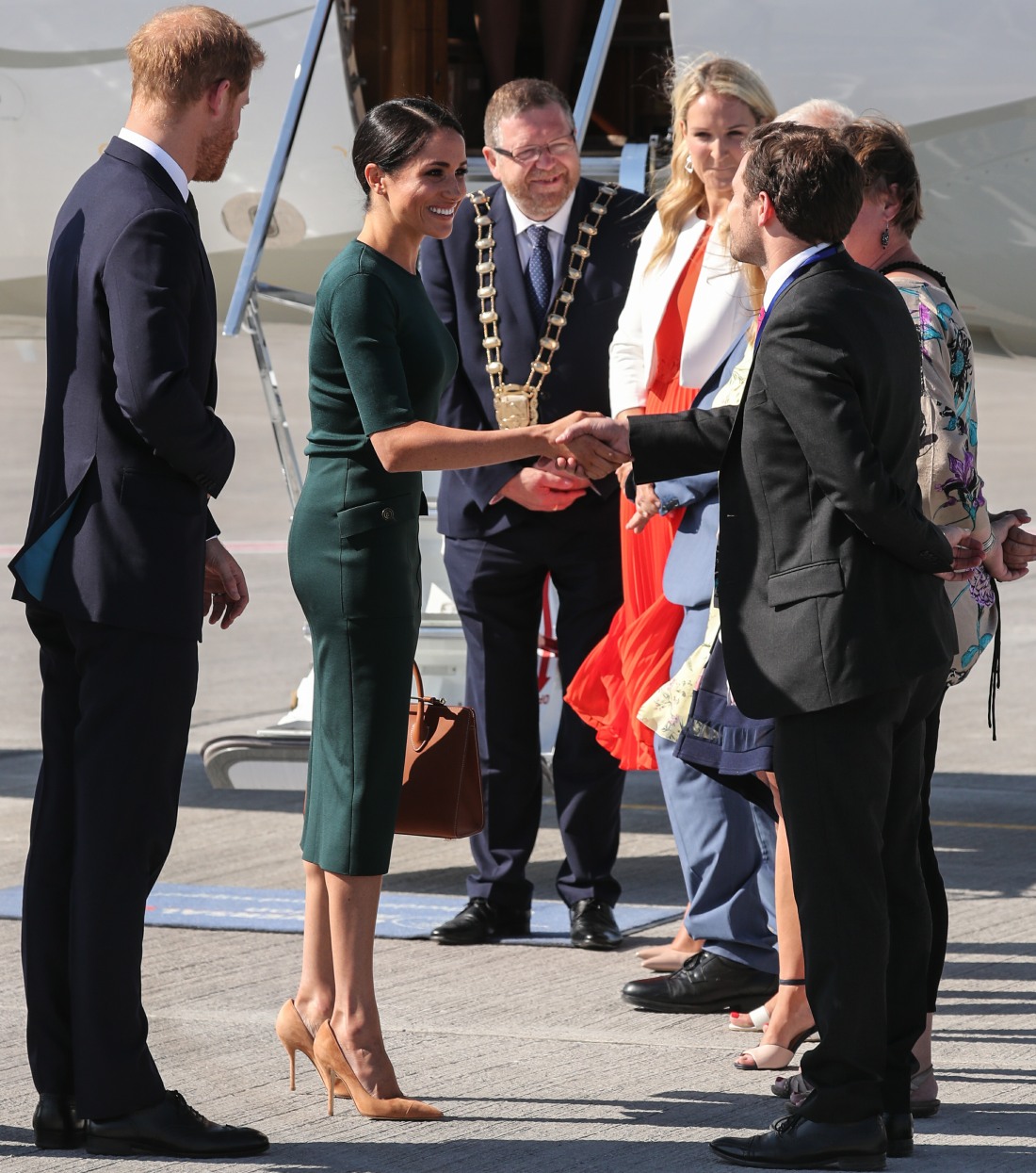 After the tarmac greeting, they did the garden party and Meghan's ensemble change made news. She wore a little black dress by… Emilia Wickstead. The same Emilia Wickstead who threw a sh-t fit about how Meghan's Givenchy wedding gown looked like a copy of one of her (Emilia's) designs. I guess Meghan is showing that she's the bigger person, that even though that sad woman was a Bitter Betty about her wedding gown, Meghan will still take pity on her and wear her clothes. Saint Meg! You can see the full-length dress in the tweet from the palace. It's actually a really basic black dress. Meg elevates Wickstead's design somehow.
"I have the greatest confidence that the friendship, collaboration and mutual understanding that our two countries have built up over the years will endure and it will grow." — The Duke of Sussex #RoyalVisitIreland 🇮🇪: https://t.co/YnfzAFW5Ea pic.twitter.com/cuNIlxvKQF

— Kensington Palace (@KensingtonRoyal) July 10, 2018
Photos courtesy of Getty and WENN.