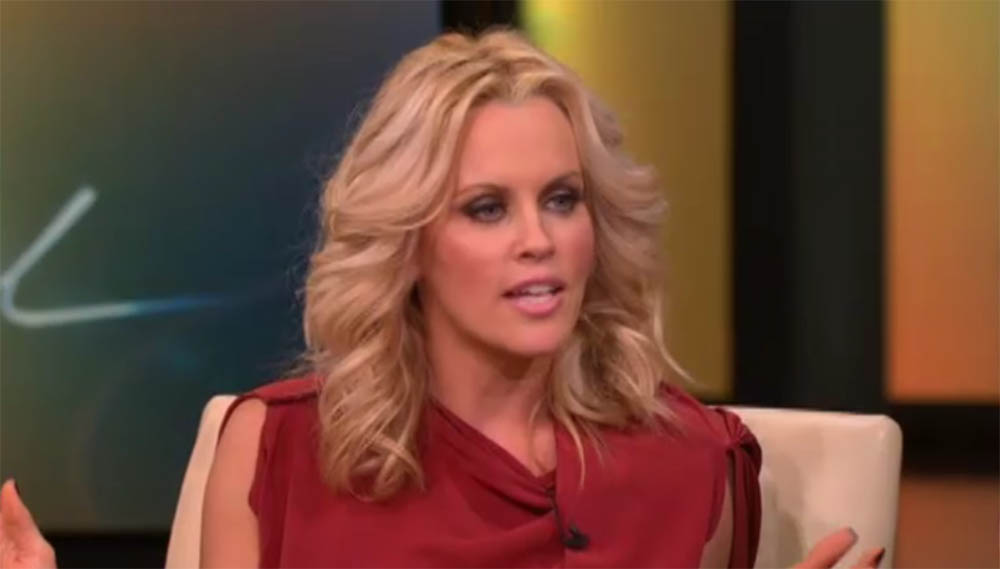 Jenny McCarthy was on Oprah yesterday. While watching the clips I kept getting distracted by how pulled her face looked. It looked like more than just too much Botox or fillers as her cheeks were puffy and her eyes were too high. Jenny is promoting her new book, Love, Lust and Faking it. (It's rumored that she's slated to host her own show on Oprah's network, although I can't find any official confirmation for that.) On Oprah, she talked in general terms about her relationship with ex Jim Carrey, which we covered Monday. She also told the story about how she earned the October cover of Playboy in 1993 at the age of 21. According to Jenny all she did was show up uninvited at the Playboy offices, get asked to do a bikini photoshoot, and get a callback about an hour later that she was chosen as Miss October. When she finally took off her panties for the photoshoot, she was mortified when the makeup artists and photographers called her the hairiest woman they've ever seen. You can watch her describe this in video on Radar Online and a longer clip from Oprah's website.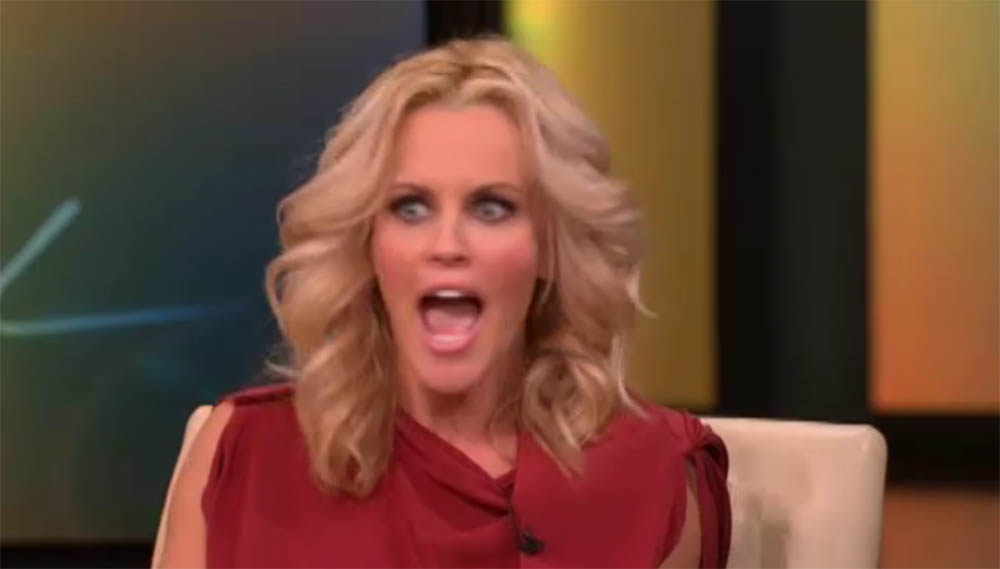 During her Tuesday appearance on Oprah, former Playboy cover girl Jenny McCarthy told a hilarious story about her first naked shoot when the magazine's photographers were shocked at the amount of hair she had "down there!"

Jenny recalled the reaction in the room the first time the crew on hand got a look at her au naturale.

"All of a sudden I hear WOAH, WOAH! And I said is there anything on it? What's wrong?"

Jenny said the makeup artist came over to her and explained why everyone was so shocked. "They said they never saw anyone as hairy as you in their entire life!" The audience roared as Oprah laughed along with Jenny.

She said there was a discussion with the Playboy staffers and the photographer figured out what to do: "'I say we just light the heck out of it!'" Jenny recalled the photographer saying.

Jenny kept the audience and Oprah in hysterics when she added that the makeup lady used a brush to manicure the region and later exclaimed, "I guess I'm not using this one again!"
[From Radar]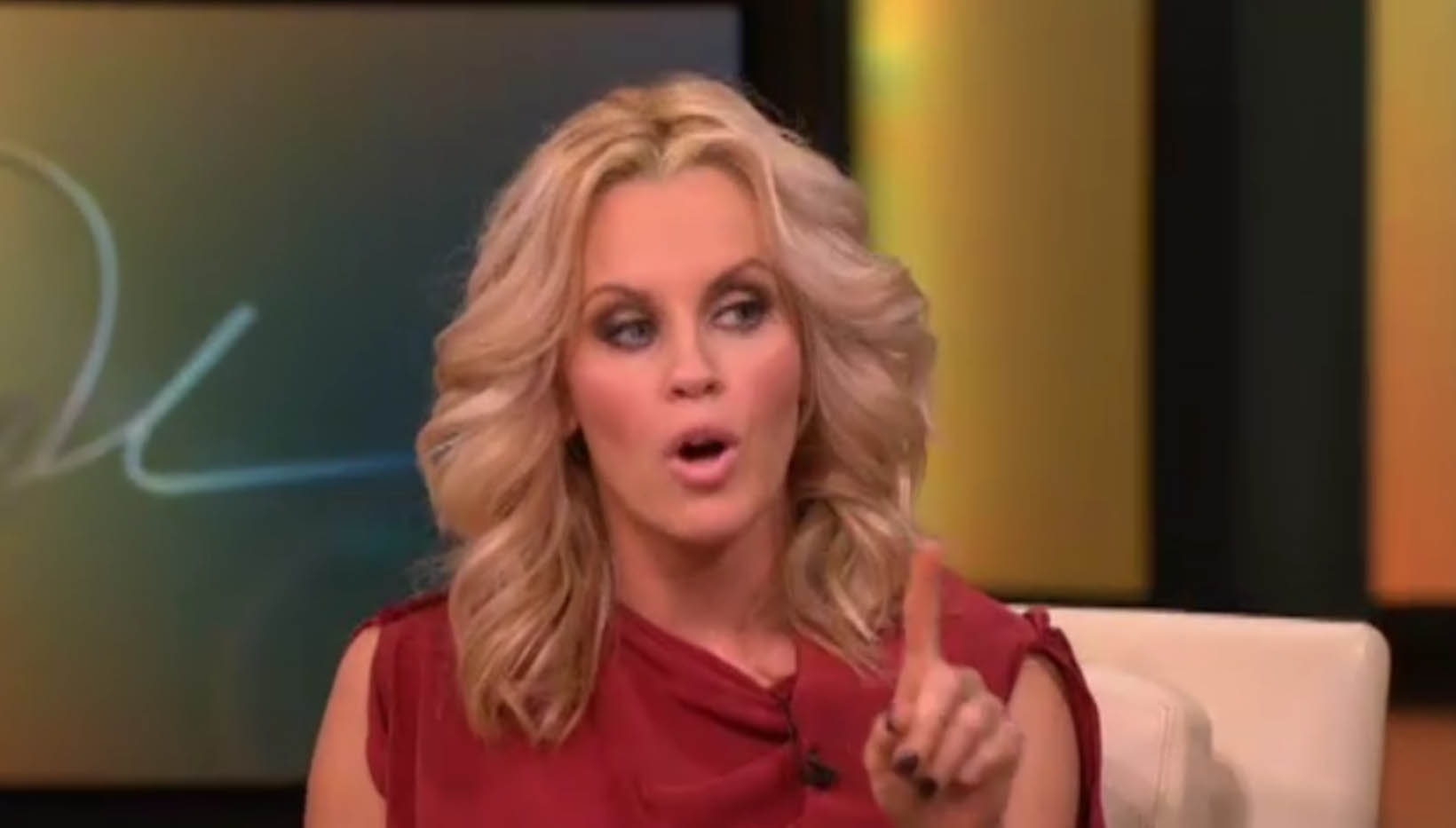 She also described how she came from a Catholic family and was too scared to tell them she was posing nude in Playboy. Instead she sent them on a cruise on the week her magazine cover came out using part of the money she earned. They of course found out anyway but her mother forgave her after a few days.
I usually like Jenny but she's trying way too hard to be funny and is annoying me here. I can see how she would be too hairy at 21 if she was young and never shaved in that area before. It seems like the Playboy people would have some clippers on hand to groom her ahead of time instead of just brushing it, though. (Here's a link to the only very NSFW photo I could find from that 1993 pictorial. She doesn't look that hairy.) Jenny has a book to promote and she's going to act like a goon and tell outrageous stories. She hasn't changed much since her Singled Out days after all.