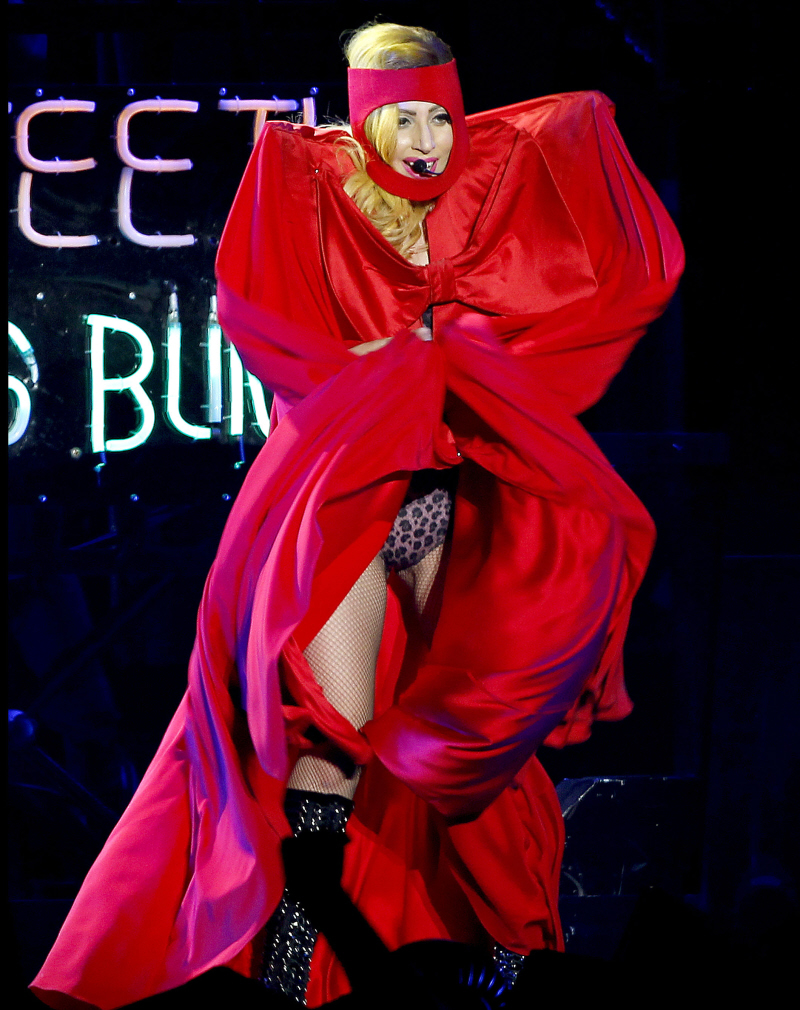 I was trying to avoid doing this story, but I guess I have to. According to random sources, Lady Gaga has some unique ideas for the perfume that she's branding. Gaga isn't just going to let the professionals do their work and pick out some florals and citrus scents for Gaga to slap her name on. No, Gaga is involved with the perfume every step of the way, and she allegedly has an opinion on what the perfume should smell like: blood and semen. Seriously, my gag reflex is in overdrive today already (I think I'm getting something, I feel especially barfy). I cannot even concentrate on this too much, because I might end up throwing up.
Celebrity perfumes are a dime a dozen. You can smell like Kim Kardashian, Posh Spice, Taylor Swift, Reese Witherspoon– almost any Tinsel Towner you like.

But Lady Gaga isn't your typical, sweet-smelling celeb. She's far, far from it. According to Fashionista.com, the shocking superstar is developing her first fragrance, and Mother Monster has reportedly requested that the scent "smell of blood and semen."

Hmm, bodily fluids haven't had as much success as say, lavender or hibiscus in the world of fragrance, but Gaga is the queen of reinvention and pushing the envelope. And even though most of us probably don't think we want to smell like blood or semen, I bet this racy new product will sell out instantly around the world.

But Little Monsters, please take my advice and wait for Gaga's perfume to go on sale at a store near you. While making a miniature version of her meat dress might be pretty cool, a homemade concoction of blood and semen is not a scent you should purposefully try to recreate.
[From PopEater]
Does blood have a smell? I know it has a taste – metallic. But I've never sniffed an open wound, so I have no idea. As for "semen"… ugh. Ooooh, here comes the bile. I'm sorry if any of you are reading this before or after lunch. Ugh.
All of that being said, I kind of doubt this. I mean, Gaga might have said something along these lines to someone, but I doubt her perfume is going to end up smelling like this.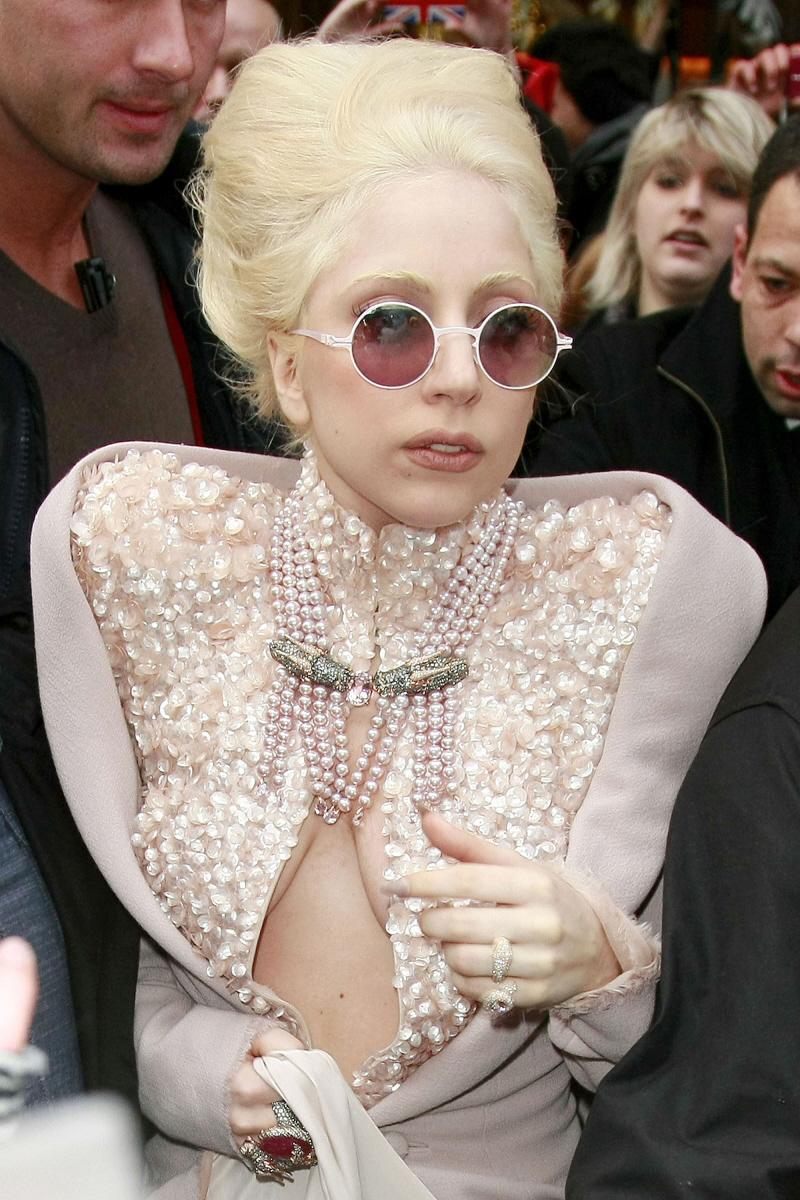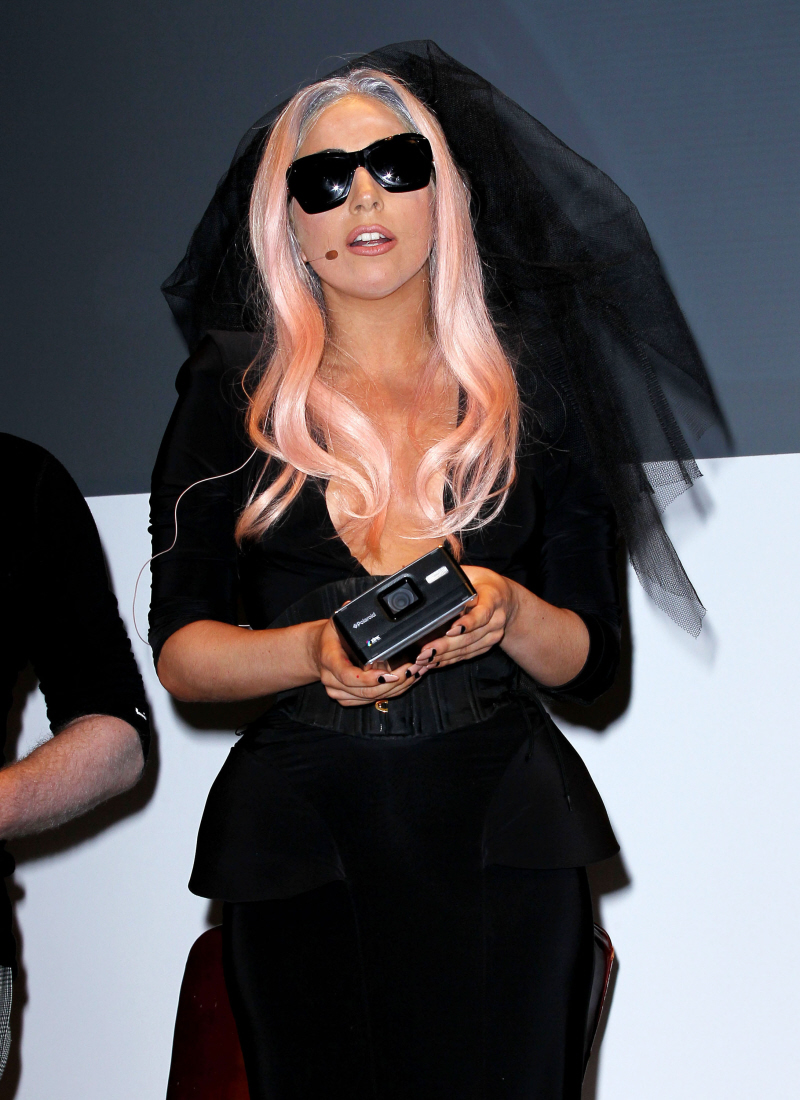 Photos courtesy of WENN.