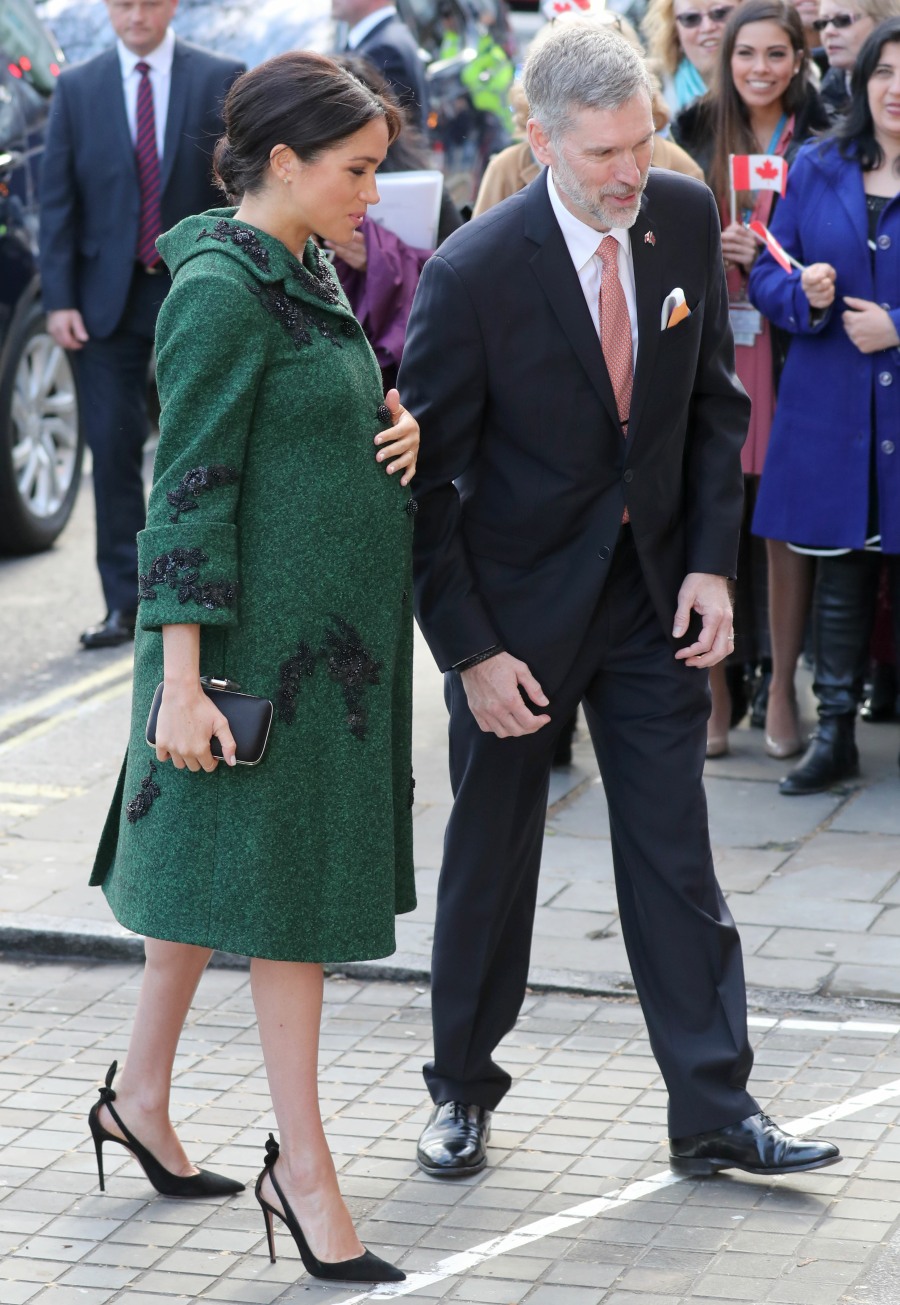 Today is Commonwealth Day in Great Britain, and the royal family's two greatest commonwealth ambassadors were out and about today to mark the occasion. The Duke and Duchess of Sussex visited Canada House in London. They met with young Canadians living in London, and they also did a photo-op where they learned how to make maple taffy.
For Commonwealth Day – and a day focused on British-Canadian relations – Meghan chose to wear a Canadian designer, because she's that good! Meghan wore this embellished green Erdem coat which is very cute. My first thought was "that's kind of heavy and Christmas-y for March" but then I remembered that St. Patrick's Day is coming up. Many people will be wearing green this month. She paired her Erdem coat with her favorite Aquazzura heels and a Givenchy clutch.
Hello Mag had a photo of this Erdem coat on the runway, and now I'm not even sure that Meghan really had it altered? Erdem designed it to be roomy and boxy, almost like it was meant to be a maternity coat. Hm.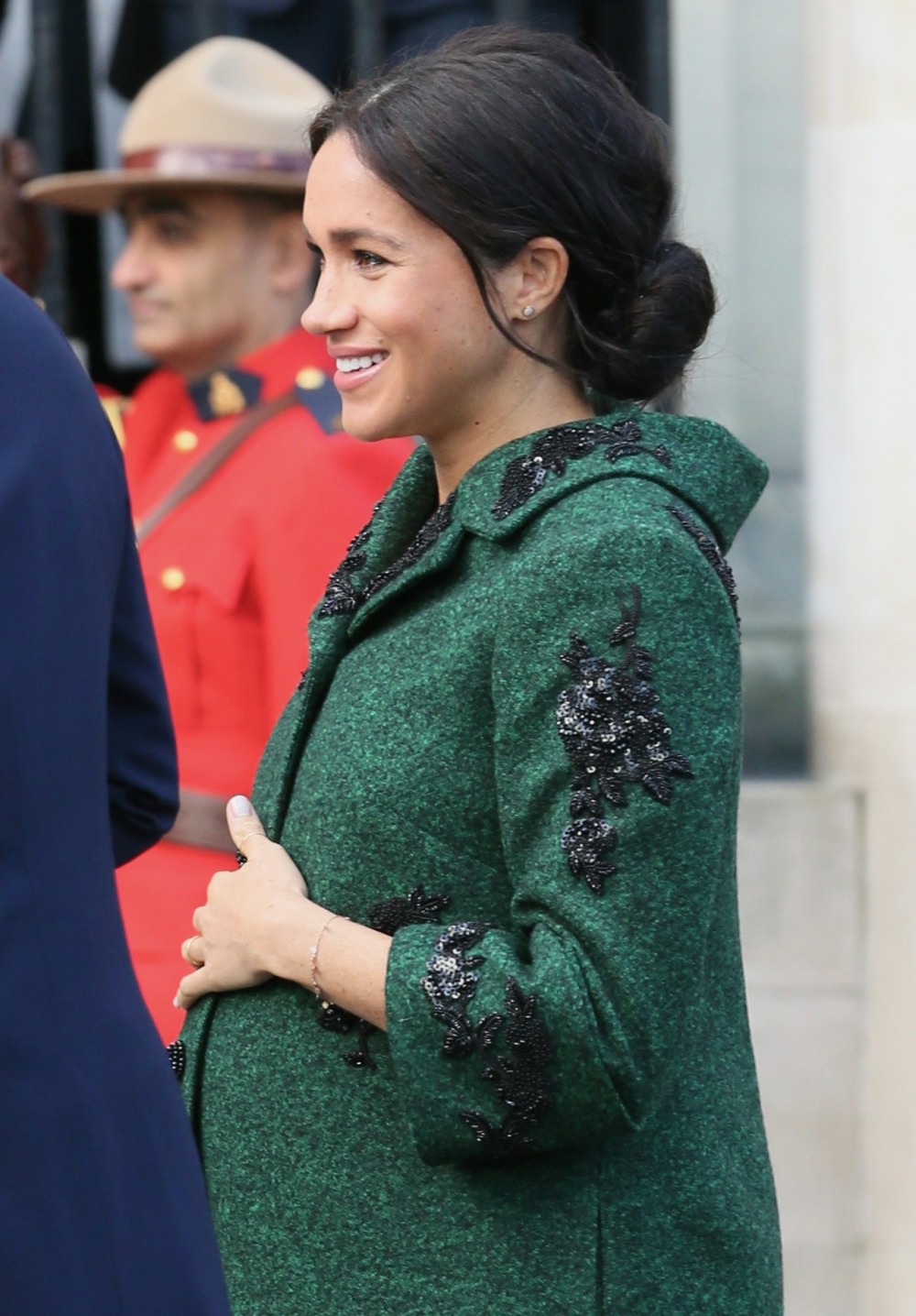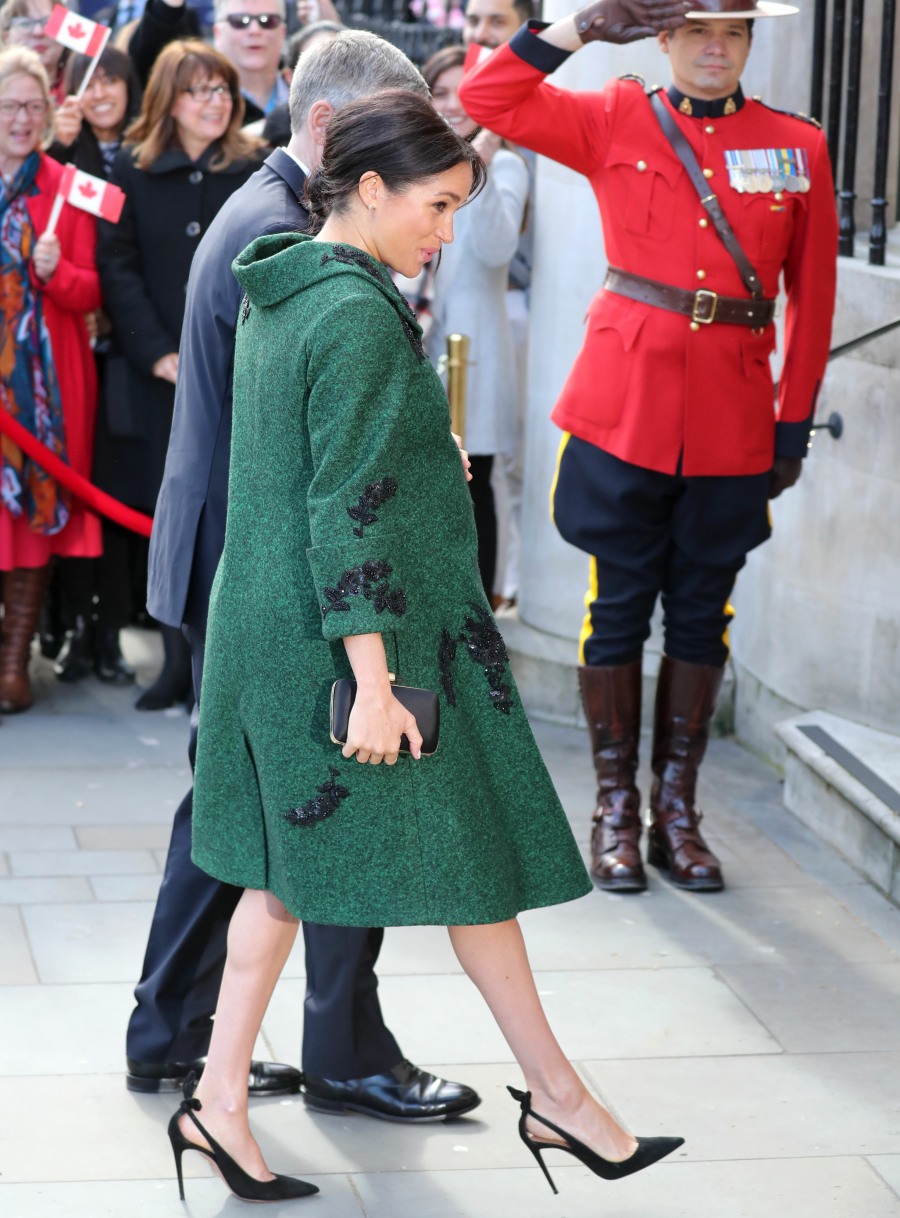 Photos courtesy of WENN and Getty.