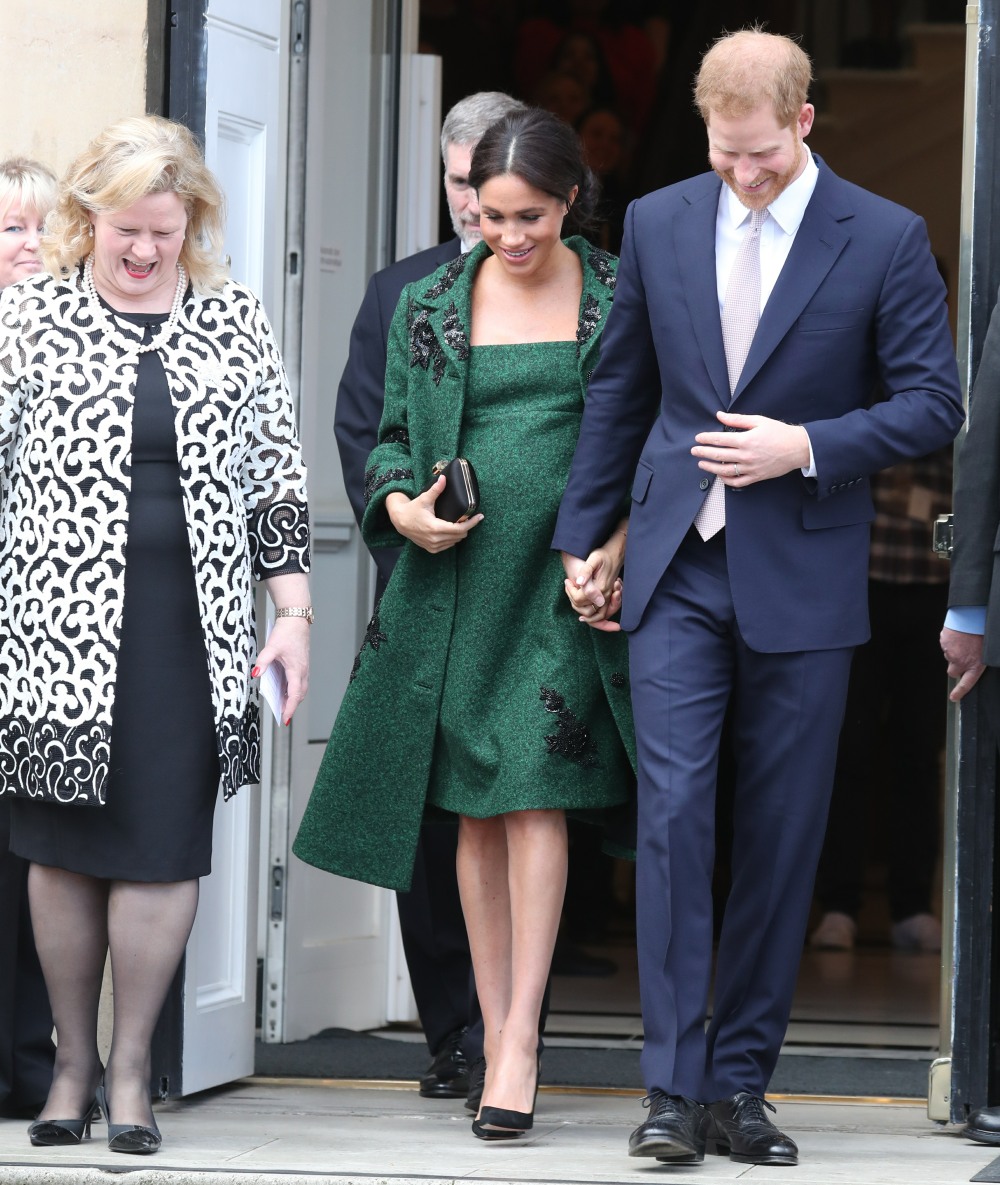 Some women just look amazing in retro styles and retro silhouettes. The Duchess of Sussex is one of those women. This Erdem ensemble would have looked at home on a pregnant character in Mad Men Season 2. And it looks at home on Meghan, 2019 Season. Anyway, here are more photos of Meghan and Harry at that stop at Canada House today. Their visit was very well-received, and Meghan even referred to Canada as her "second home," because she spent so much time living in Toronto, shooting Suits. Canadians loved that! Meghan and Harry also got all kinds of Canadian-themed gifts for the baby too, like a little maple-leaf onesie and baby moccasins.
How cute are these little moccasins that were given to Harry and Meghan for #BabySussex #RoyalBaby ? pic.twitter.com/BNhqtkShqb

— Rebecca English (@RE_DailyMail) March 11, 2019
Super-cute. Meanwhile, I should have known this whole "Meghan is losing yet another aide" story would blow up into yet another controversy. Over the weekend, the Daily Mail broke the story that Meghan's assistant private secretary Amy Pickerill will be leaving the palace employ in a few months. The initial story included the details that Pickerill is leaving the country, and I made the argument that it's more than likely that Pickerill either got a better job offer abroad, or she's moving for a boyfriend or partner, something like that. But British media outlets are still pushing the narrative that Meghan is so difficult to work with, and that's why staffers are "quitting." For what it's worth, People Mag had this story:
Meghan Markle is losing her trusted aide Amy Pickerill. The parting — said by a close source to be "amicable" — will happen after Meghan gives birth to her first baby with husband Prince Harry, as Pickerill is staying to help the couple until after that important time. Meghan, 37, and Harry, 34, are still hoping to move into their new home at Windsor's Frogmore Cottage before welcoming their child in late April. After leaving her position as Meghan's assistant private secretary, Pickerill plans to move abroad, PEOPLE confirms.

"They will stay in touch and Amy will remain as a personal adviser to her in the longer term. They are very close," a source adds. "It is very amicable."

Pickerill, who started her career at Kensington Palace as a press spokesperson, has been "instrumental in helping the duchess adjust to her new life in the U.K.," the source says.
Yeah. Sometimes people just want to move on. Very few royal-staff positions are decades-long endeavors. Sometimes those staffers get shifted around between the palaces and households, and sometimes they want to leave the (poorly paid) royal work for positions that pay better in the private sector. A few years of "royal work" looks good on their resumes too. What strikes me is that there was never this kind of gleeful, overhyped speculation about the Cambridges being "difficult" when they also lost various staffers in their first years of marriage.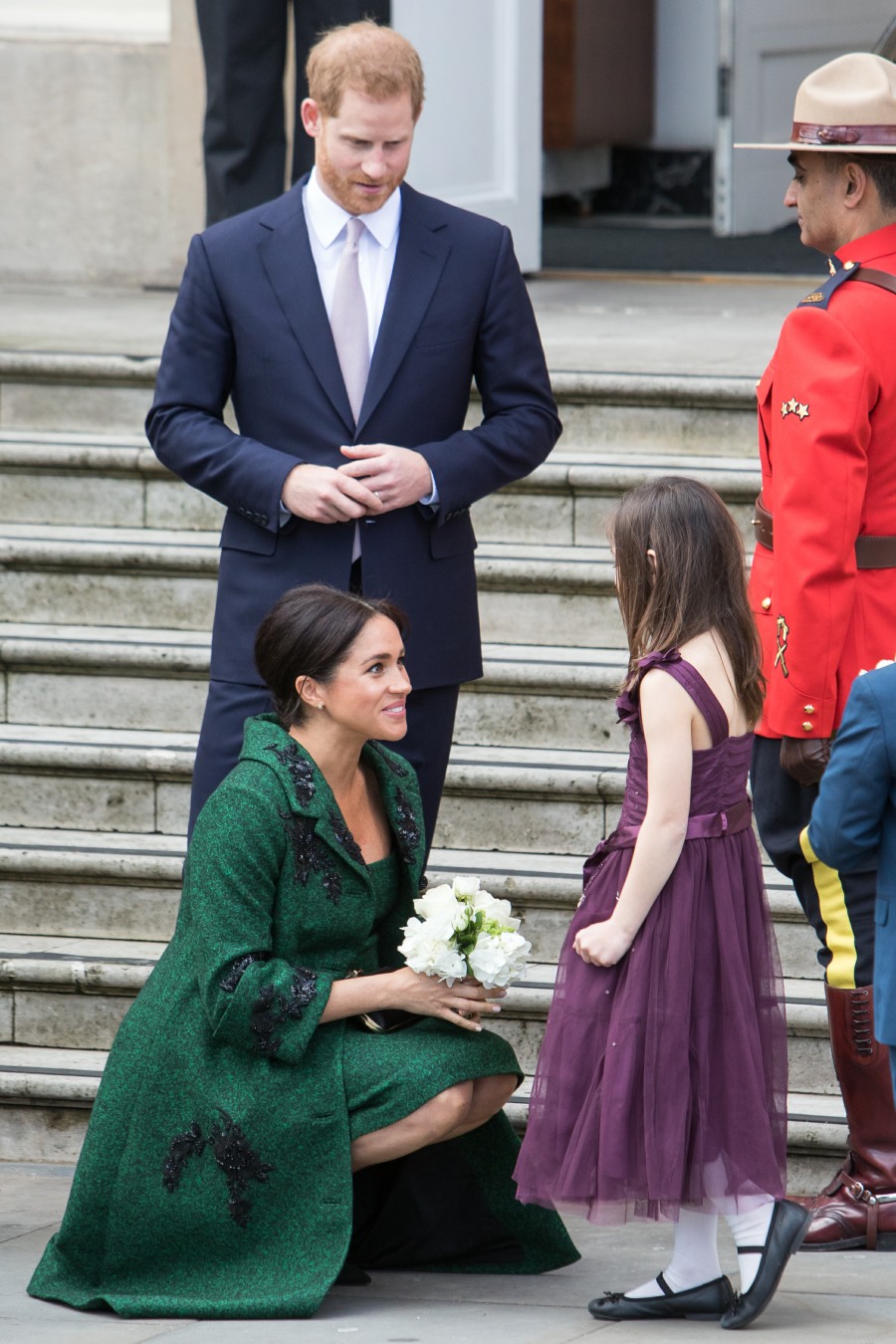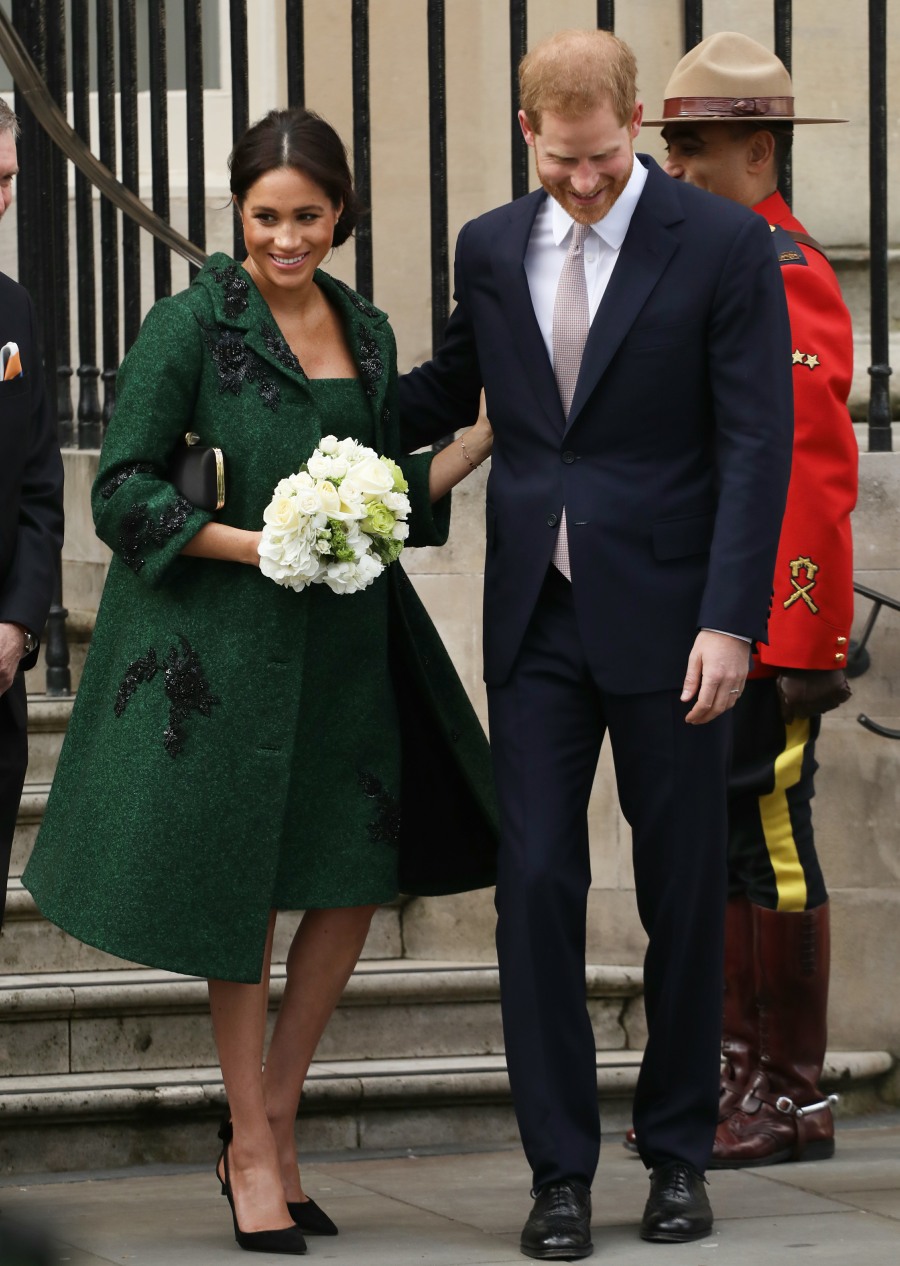 Photos courtesy of WENN.