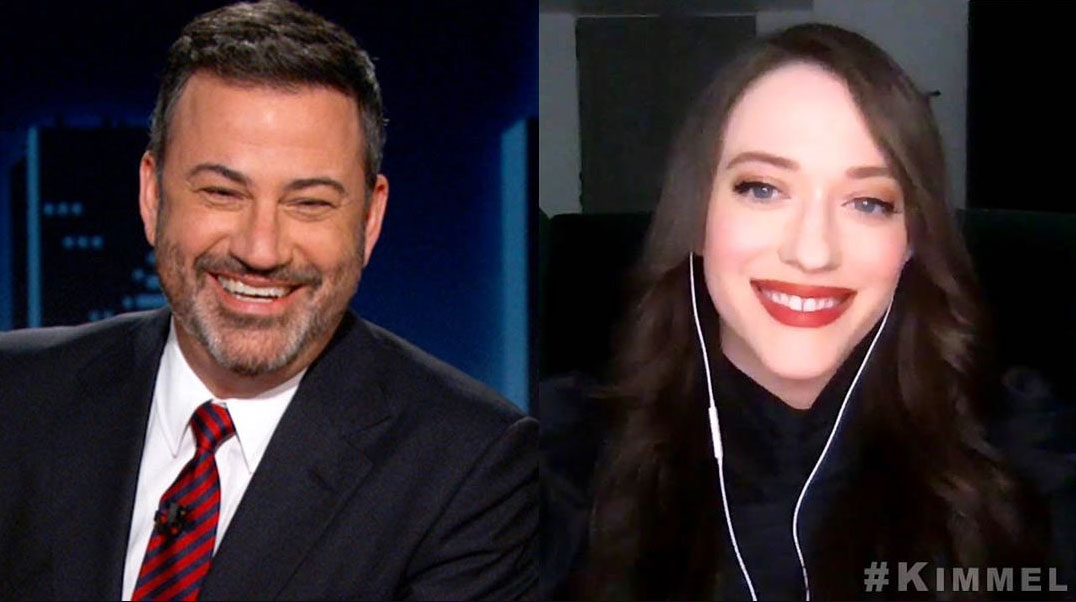 Kat Dennings is in WandaVision, which keeps getting more entertaining and layered with every episode. It's really grown on me and while I'm not a Marvel person and barely understand the backstory, I appreciate what they're trying to do with that show. Kat plays Darcy Lewis, a scientist and technology expert who was first introduced in Thor and also appeared in Thor: The Dark World. Kat was on Jimmy Kimmel live, where Jimmy tried to pry some spoilers out of her. She wouldn't budge, saying she barely knows what's going on. I believe her! There are so many Easter eggs, theories and nuances in that show and it's been a lot of fun for people to unpack. She did tell a creepy story about the fact that she lived in an historic home in Pennsylvania from the age of seven to 15. She said that it was open for tours and that they would sometimes have them when she was home as a kid. Enough strange things happened that she thinks it was haunted though, and she believes it's still haunted to this day.
On her childhood home being an historic landmark
It was built in 1694. It was the first house in the township. It was an historical landmark. It had a plaque on it. The historical society would do tours through our home. Sometimes a little car filled with sweet old ladies would come. They would walk past me eating my corn flakes in the kitchen. When we lived there they would just walk through as if it were a museum, but it was our family house. I think my mom just loved that part of it. She kept it really nice and pristine.

She says it was haunted
This was a haunted house. It was haunted as hell. I saw some stuff. There were some intense experiences there like lights going on an off and things going missing and showing up weird places. The cold. I did see some – I just don't want to seem like an insane person on television right now.

I haven't [been back] but my brother has because this house is now an Air BNB. He took his wife to show her our childhood home. They stayed in my room. I also lived in the attic, but they were so creeped out that they left under cover of night. They just felt weird.
This is convincing to me because she said it but refused to elaborate because she didn't want to sound crazy. Plus her brother and his wife felt some stuff there too, decades later, and couldn't even stay overnight! Things have to be really bad for you to leave a B&B in the middle of the night, you know? I'm getting chills thinking about it, but part of me tries to tell myself it's just mold or there's another logical explanation. That's how I sleep at night. I think I found the home as she mentioned the town she grew up in. I'm not going to link it, but it's very easy to google. It's expensive to rent at nearly $800 a night as it sleeps 14. It's a brick home with an addition. That reminds me of my friend's historic log cabin home. I've stayed there alone watching her sweet dogs and it has such noticeably positive vibes. She says when anyone stays there they tell her that the energy is really good and they can feel it. Some homes have good energy, some are bad!
Here's that interview!

Kat makes me want to try cat eye liner again. I always screw that up and I tried the stamp thing and didn't like it either.
photos credit: Getty and via Instagram