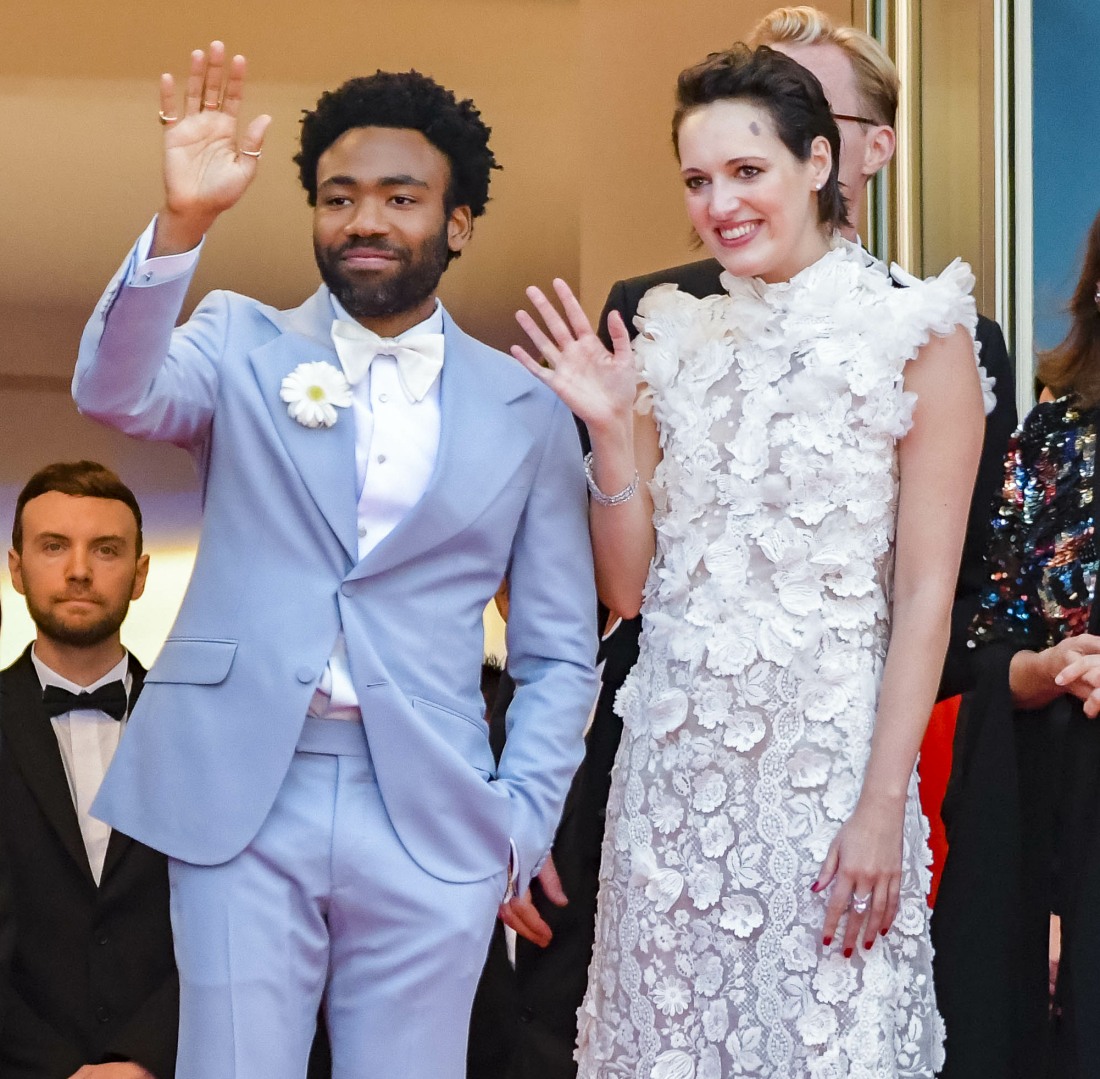 I have a great deal of affection for the original Mr. and Mrs. Smith. There is still a pretty special aura around that film, and it remains one of the biggest hits of Angelina Jolie's career and Brad Pitt's career. It started out as a silly action movie about two assassins who didn't know they were married to each other. Nicole Kidman was supposed to star in it. Angelina's manager had to convince her to take the role because she wasn't really that interested. They had to stop production for several months because Brad needed to promote Ocean's Twelve that summer (2004) and then Brad and Angelina reassembled that fall to complete the movie. By the end of the year, Brad's marriage to Jennifer Aniston was over, and it was widely assumed that Brad and Angelina had an affair while making it. Plus, it's a pretty good action movie. It's not deep or anything, but Angie and Brad are both really good in it.
And now there's going to be some kind of remake. Amazon Prime will be doing a series based on the film, and they've got Phoebe Waller-Bridge and Donald Glover to star. Which… eh.
Donald Glover and Phoebe Waller-Bridge will be putting a new spin on "Mr. and Mrs. Smith" for New Regency and Amazon Prime Video. The series, which is based on the 2005 hit New Regency film, is due in 2022.

Glover and Waller-Bridge will star in and executive produce the series, and she made the announcement via social media, posting a video to Instagram Stories with details of the project. Amazon Studios head Jennifer Salke also posted the news of the new show to her Twitter account on Friday.

"Talk about the dream team! Donald and Phoebe are two of the most talented creators and performers in the world. It's truly a dream for us, as it will be for our global audience, to have these two forces of nature collaborating as a powerhouse creative team," Salke said in a statement. "'Mr. and Mrs. Smith' is an iconic property, and we can't wait to see how Donald, Phoebe and Francesca make it their own. We're thrilled to be working with them, and with such great partners at New Regency."
Don't get me wrong, I think Phoebe and Donald are both super-talented people. I think Phoebe could probably bring a badass edge to the role, and Donald Glover could be enigmatic and sexy. But… I don't know, this irritates me. To remake such an iconic film (I said what I said) and do it as a series with these two? At least they do know each other – they were in Solo: A Star Wars Story and they seemed especially friendly at the 2019 British Academy Britannia Awards. Eh, maybe it will work? IDK.
Photos courtesy of Avalon Red, Getty.