My brother and sister-in-law live in Alaska. I don't know much about the state's politics, but I've learned a little, mainly because it's very different from my brother and SIL's views. I gather that the state is mostly conservative, but they're more interested in not being told what to do than toeing the party line. State senator Lora Reinbold is no exception. She got her state senatorial seat due to redistricting. She's a Republican who, while in the House, got kicked off the majority caucus for voting with the Democrats against the operating budget. The reason she voted against the budget, however, was because it didn't gut the University of Alaska system enough for her taste. In short, she's a real peach. Now she's gotten herself kicked off the largest air travel supplier in the state, Alaska Air, because she refuses to wear a mask. In November, Lora was called out by a fellow passenger for not putting her mask on following her meal. Alaska Air adheres to the federally mandated mask laws that all passengers over two years old must wear a mask at all times except when eating or drinking. Alaska Air told her she had to comply and she called them "mask bullies." This past weekend, sheonce again challenged the poor staff at Alaska Air and they'd finally had enough. So they banned her, effectively immediately.
A Republican senator is no longer permitted to fly with Alaska Airlines after refusing to follow their mask policy.

Over the weekend, a spokesperson for the airline confirmed this decision to the Anchorage Daily News, noting Alaska state senator Lora Reinbold's repeated instances of not following the company's travel rules.

"We have notified Senator Lora Reinbold that she is not permitted to fly with us for her continued refusal to comply with employee instruction regarding the current mask policy," the spokesperson said Saturday. "This suspension is effective immediately, pending further review. Federal law requires all guests to wear a mask over their nose and mouth at all times during travel, including throughout the flight, during boarding and deplaning, and while traveling through an airport."
Ironically Lora was on her way to vote against the HB76 bill to extend COVID-19 Disaster emergency. Of course, she suspects a conspiracy, which she posted to Facebook. She also tried to convince us that she was the pillar of decorum and Alaska Air should have kept this matter between them until it had been properly reviewed. And somehow the Constitution got violated, or something:
Ak Air: Until there is a fair determination, after thorough review of both sides, I believe this should be confidential. I learned about Ak Air decision before I knew there was even an inquiry and before I had a chance to talk to or discuss this with anyone at Alaska Air. I never recieved a warning via a yellow card per their policy either. There was no due process before a temporary decision that is "under review" was made public. Alaska Airlines sent information, including my name, to the media without my knowledge nor permission. I do believe constitutional rights are at risk under corporate covid policies.

Regarding Alaska Airlines I sent this to the media inquiry.

I was reasonable with all Alaska Airlines employees. I have been flying on Alaska Air for decades amd am an MVP gold. I inquired about mask exemption with uptight employees at the counter.

The timing of complaint and a specific employee is of keen interest. The most divisive disaster bill hb76 is up Monday. I have been assured this be looked into.

I was respectful of Alaska Airlines policies. We had a pleasant safe flight with happy flight attendants and great talented pilots. I hope to be on an Alaska Airlines flight in the near future.
Except there's video of Lora not being respectful and filming the poor agents trying to do their jobs. The police got involved, there's security footage – she's welcome to open an investigation. It won't go well for her. Since there is a good chance Lora refused the vaccine, enforcing the mask code is even more important.
In response, Lora drove 14 hours and hopped on a boat to Juneau so she could make her critical vote for HB76. Now she's trying to turn herself into a crusader for the ferry system. The problem is, she's been banned from most of the Capitol because she refuses to follow COVID-19 procedures as well. Unfortunately, she's much more dangerous than just being unruly in airports. She abused her position as chairwoman of the Senate Judiciary Committee in attempts to dismantle Gov. Mike Dunleavy's pandemic rules. She's actively encouraged people to lie about COVID test results to evade travel restrictions. She's a menace and should be removed from office. Alaska Air was doing a public service by posting her name. She keeps getting banned and removed from any effective way to perform her duties due to her colossal ignorance and ego. Eagle River's only hope is that whatever loophole got her into office will soon squeeze her out.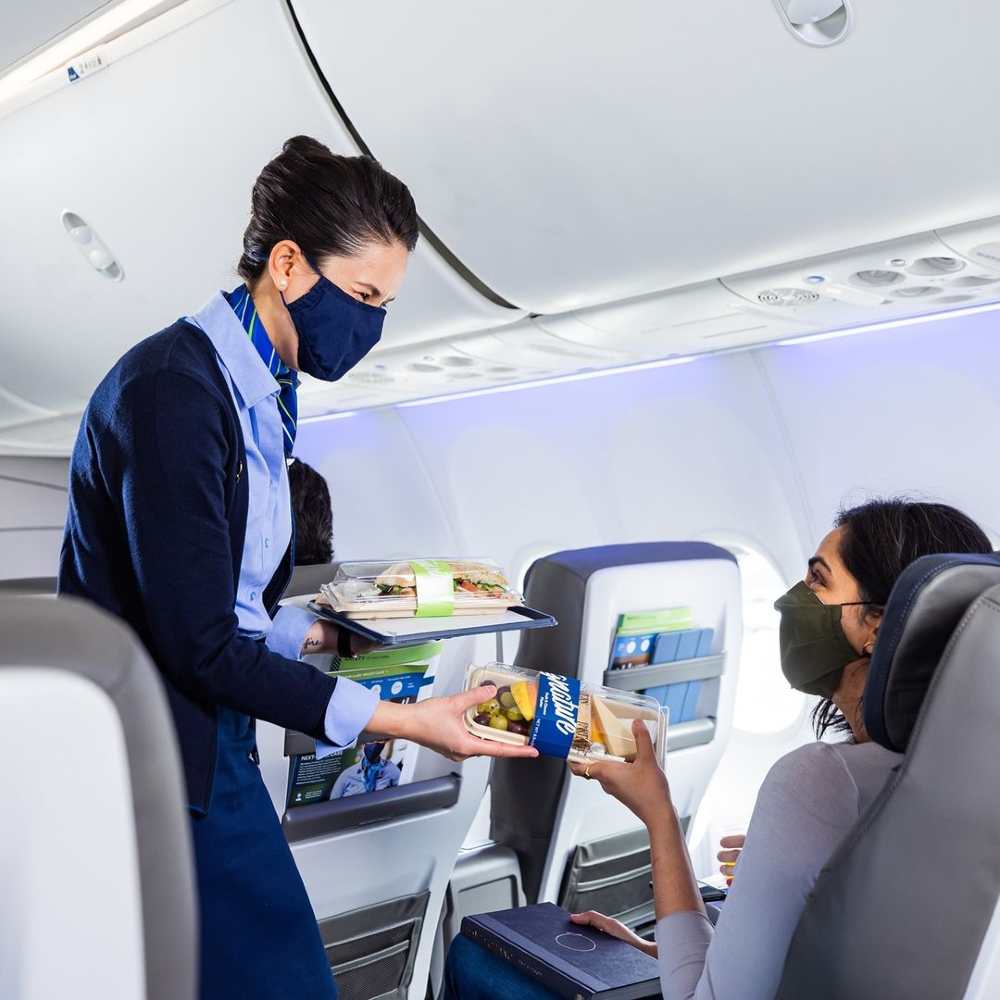 Photo credit: Instagram