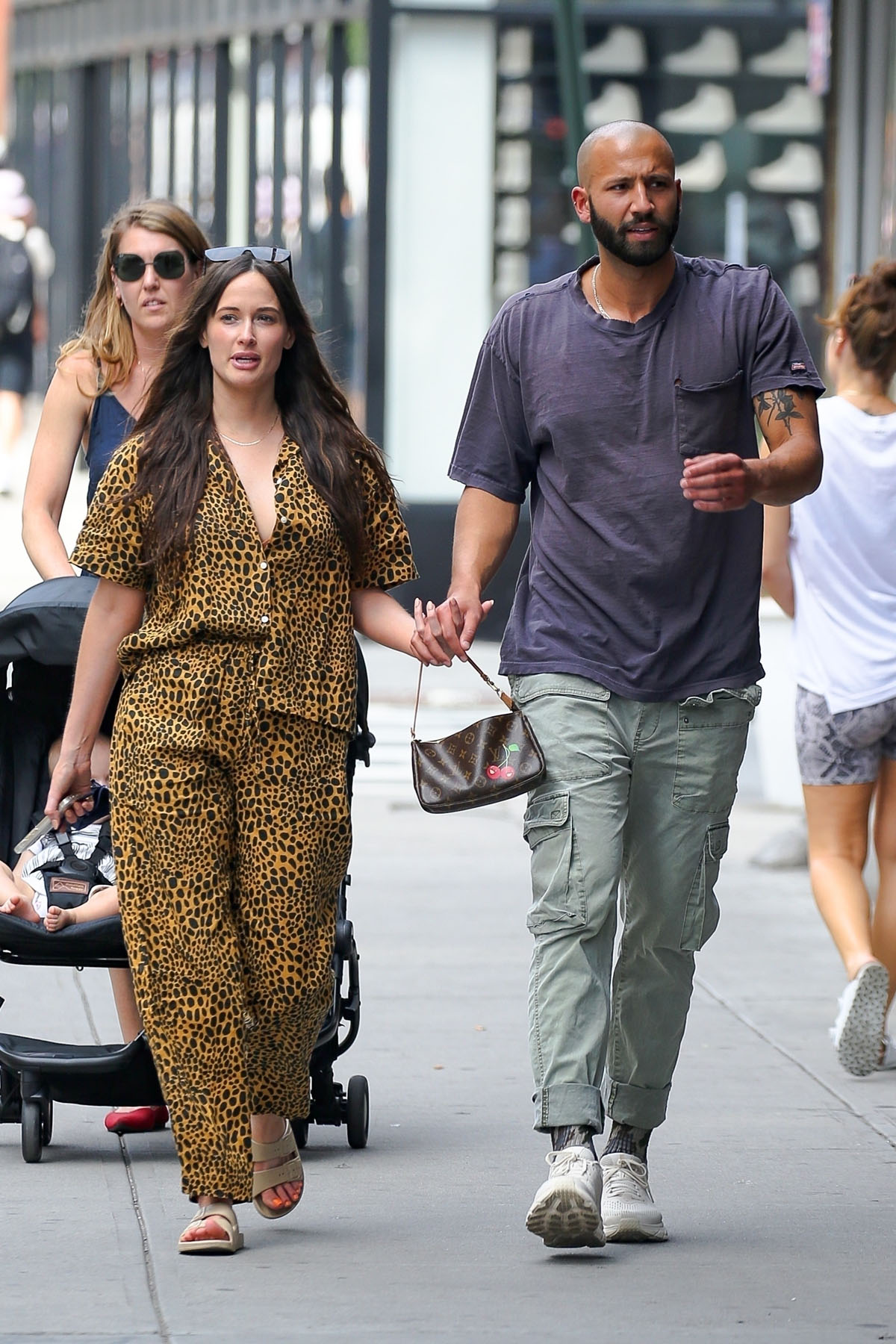 We haven't covered country star Kacey Musgraves much because she's not a controversial person in the least. I have a lot of respect for her after reading her interviews and seeing her support for progressive causes. Plus her fashion and styling are usually impressive. Kacey, 33, went through a divorce last summer from her husband of three years, Ruston Kelly. Kacey's new album, Starcrossed, is out today. People magazine has some segments from an interview Kacey did with Apple Music's Zane Lowe. Their conversation was kind of deep and I wanted to talk about it, particularly what she said about dating. You can see those clips on People's site and here's some of what she said:
One of the strongest things you can do is be witnessed being vulnerable. The whole point of it is human connection. Seeing messages from people around the globe saying 'I've gone through the same thing you have, can't wait to hear these songs.' I feel through this process a little closer to humanity.

You can be the golden hour girl and you can have rose-colored glasses and experience this early-shattering love and you can experience the antithesis of that. That is life. It's real.

[Heartbreak] is an opportunity to dig into yourself, to learn more about why you do the things you do, why you choose the things you do. I think that we're all just reenacting what we've learned through our childhoods in our adult relationships. It took me back to ground zero in trying to understand myself. You're trying to heal your past through your present relationships.

On Thanksgiving day I had been let down by someone who was going to come visit me. It was my first few steps into exploring being a single 30-something year old person after a marriage. Nothing for nothing, after a huge point in my career, more notoriety, it was a really naked place. Also being kind of excited about exploring some of that and also being really disappointed by it.

We live in this hookup culture. I'm for whatever makes you feel happy, as long as it's safe, doesn't hurt other people. I've never experience that, the dating app culture, I'm not going to. It was just shocking.
[From video clips on People.com]
Earlier this summer Buzzfeed published an article by a cis heterosexual woman around Kacey's age who tried various dating apps and reported her results. I was surprised that she had no luck on the apps, but that's been my experience too. I'm 15 years older than these women and I just assumed the pool of available men was dirtier and more shallow. As Kacey mentioned the apps contribute to this. They exist to keep people engaged and addicted to swiping. They also give the illusion of so many choices. There are always going to be people looking to hookup, but it just seems worse lately. I keep telling myself that it only takes one person though! Kacey is coupled up now, and her frustration with dating is sadly relatable. It doesn't sound like she was on the apps, but she knows what it's like.
This outfit is kind of terrible but I'm assuming she didn't choose it since she's at a fashion exhibition.
Embed from Getty Images
Here's Kacey out with her new boyfriend, Cole Schafer, in June. They met at a restaurant in NY!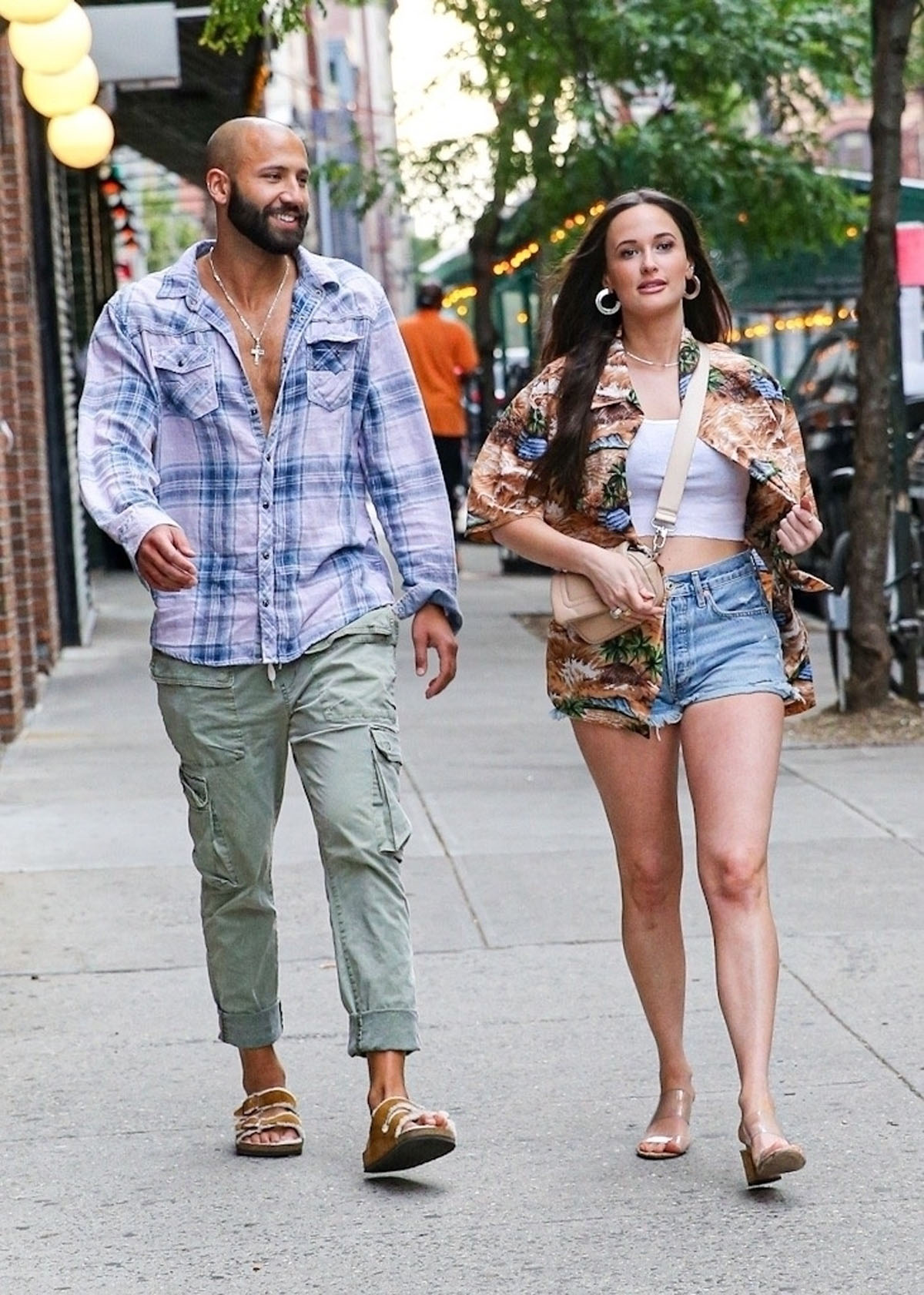 photos credit: Backgrid and Getty