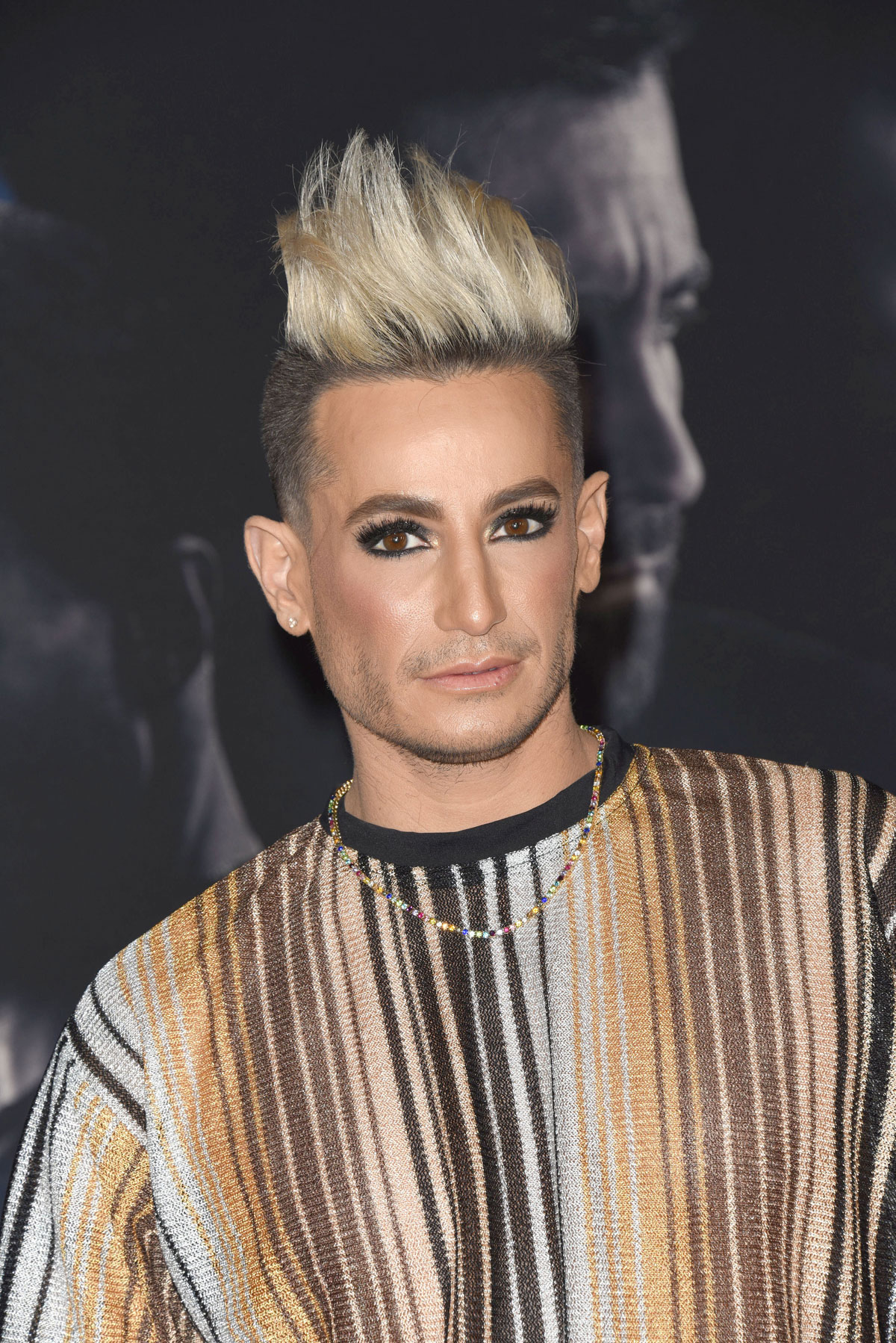 Frankie Grande, perhaps best known for being on Big Brother and also Ariana Grande's big brother, was attacked and mugged in New York City last week. Luckily, Frankie is okay despite being hit in the head. He was walking in Hell's Kitchen in the evening when he encountered the two teen suspects, who grabbed his bag and everything in it. They were caught when they tried to use his card nearby.
Frankie Grande was mugged in New York City on Nov. 9 and told fans he's "safe and healing" on Tuesday.

The 39-year-old Titanique actor and brother of Ariana Grande was walking Eighth Avenue between West 43rd and West 44th streets around 6:30 p.m. when his head was hit from behind by two suspects, according a police report obtained by PEOPLE.

The burglars, who possessed an imitation pistol and razor blade, stole Grande's Louis Vuitton bag with his iPhone 14 Pro, AirPods, Dag sunglasses and wallet containing a bank card. Grande endured a minor injury and refused medical attention, according to police.

The suspects, two teens — ages 13 and 17 — have since been arrested and charged with robbery, grand larceny, unlawful use of a credit card, assault, criminal possession of a weapon, criminal possession of stolen property, menacing and harassment. The 13-year-old suspect was also charged with criminal possession of a controlled substance.

Both suspects were apprehended when they tried to use Grande's credit card at a nearby smoke shop, police reportedly said, according to ABC7.

Grande posted a message on social media Tuesday morning thanking everyone for their well-wishes and concern.

"I am so thankful to be safe and healing," he wrote in part on Instagram. "Keep shining bright and stay safe out there."
That probably really freaked Frankie out. I lived just a block away from the scene until last year. There were a few similar incidents, including at least two anti-Asian hate crimes, in the area since covid, but I only noticed/remembered because I lived there and not because it's a higher rate than elsewhere. That's a busy area — on the avenue, Hell's Kitchen, near Times Square — especially at that time of night, when the post-work crowd is in full force, so the timing is definitely surprising. However, the suspects were young teens and hardly criminal masterminds. Clearly, this was not some well-planned event, more likely a crime of opportunity because they saw Frankie's nice stuff. They tried to use the card so close by! For Frankie's, bystanders, and frankly the suspects' sake, I'm really glad it was an imitation gun and not a real one. They did have a razor blade, but it's better for everyone that there wasn't a real gun and no one was seriously hurt. Hopefully Frankie recovers quickly and hopefully those kids are able to be helped.
photos credit: JPI Studios/Avalon, Getty and via Instagram