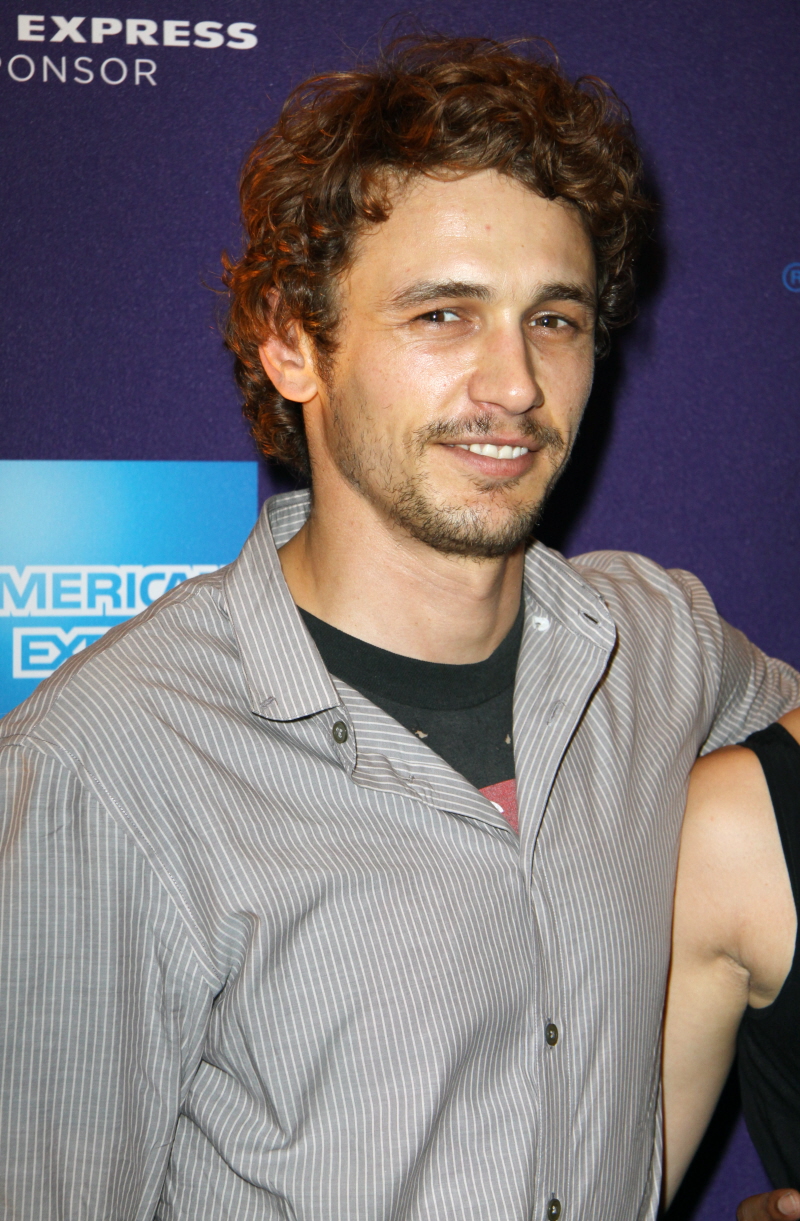 Eh. Today's Gatecrasher is trying to make it sound like James Franco could totally be gay. Apparently, when Franco was doing a panel discussion on the documentary he directed (Saturday Night, a behind-the-scenes look at one week of preparing for Saturday Night Live), he got some questions about his sexuality. Things apparently got "uncomfortable" and Franco's rep "stopped him from answering". Also, James and SNL's Will Forte may have something going on…?
Let the rumor mills roll: James Franco dodged some dicey questions at a panel discussion following Sunday's Tribeca Film Fest premiere of his doc, "Saturday Night."

"One of the guests asked James a few things that alluded to his sexuality," says a panel-goer, explaining that the line of questioning was in regards to Franco's on-camera kiss with Will Forte on "SNL." "Franco's rep stopped him from answering, and the crowd got really uncomfortable."

But Franco didn't seem to mind: "Will and James were taking pictures of themselves with a Polaroid at the afterparty [at 48 Lounge]," says a spy. "And then James turned to Will and joked, 'Uh-oh, this one is going to make people talk!' Will even told a passerby, 'James is a very passionate kisser!'"
[From Gatecrasher]
As I said before, "eh". I don't really think James is gay, but I don't really care, honestly. I believe he's had a girlfriend for a few years, but they may have broken up? He seems to play it close to the vest, so I could see how he could be gay or bisexual and we would have no idea. But he's probably just a straight dude who doesn't have any hangups about kissing other dudes. That's my call.
Header: James Franco in New York on May 2, 2010. Credit: RAM/Fame.