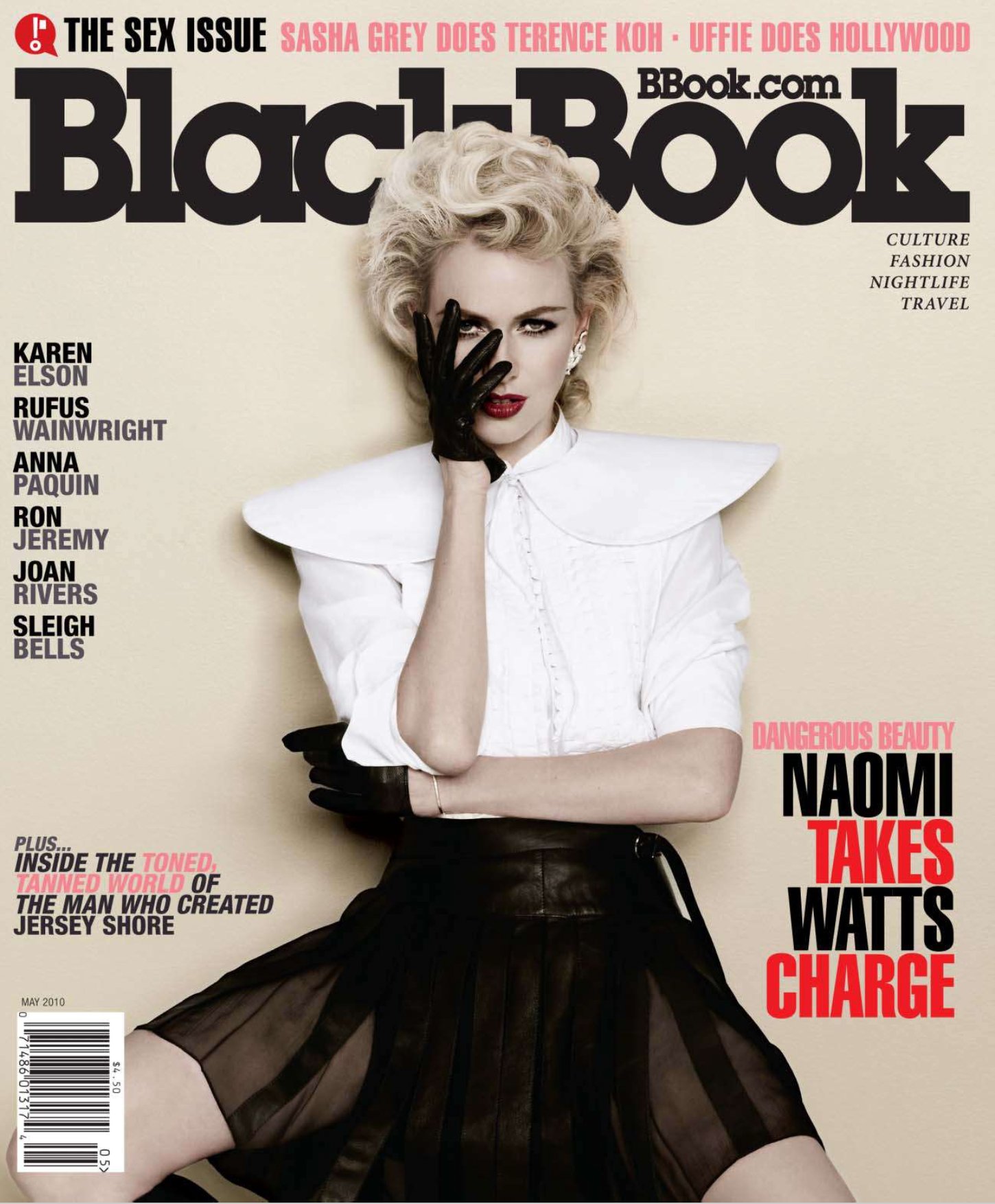 Naomi Watts is the cover girl for the new issue of Blackbook Magazine, and these are all of the photos from Blackbook's site. The theme seems to be "dominatrix lite" which kind of works for Naomi, surprisingly. I always think she's so pretty, but she seems so delicate and fragile, I wouldn't have chosen any sort of whips and leather props. Anyway, the interview (full piece here) is very interesting if you're a fan. Naomi talks about her early struggles, and she's rather brutally honest about how she feels like she's "failing" at balancing motherhood and work. Here are the best excerpts:
Naomi on motherhood and balance: "Every single day, I second-guess myself as a mother. I chose to be a mom. It's something I've always wanted, but I feel torn between two worlds. I am not reaching the same depths and heights that I used to reach in movies because I'm a parent of two small children who desperately need me. It's frustrating because I feel like I'm failing a bit on both ends."

On possibly having more kids: "I would love to have an endless brood of children. I grew up in chaos. I feel comfortable in chaos. Whether or not I'll ever adopt remains to be seen, but I totally believe in adoption."

On fame: "I never get recognized. I've literally had people come up to me and say, 'You look just like that actress Naomi Watts.' And when I'm with Liev, who is so unmistakably him, girls will push past me shrieking, 'Is that the guy from Scream?'"

Working with Sean Penn for the third time, in this fall's Fair Game: "I was so nervous the first time I had to share a scene with him. Now it's like, let's get on with it already!"

On working with Woody Allen: "Woody has this reputation of not talking to his actors, but we never stopped talking. I kept thinking, Does this mean he's never going to work with me again?"

On her early days as a model: "I was never a model. With good lighting, I could pass, but I never had that fashion edge, that je ne sais quoi."

On early rejections: "I wasn't used to going around from person to person, and being rejected by everyone based on the way I looked. It's not the same as getting turned down for a job at the bank. It's so personal." When I suggest that perhaps it was a gift—suitable preparation for what she would next encounter in Hollywood—Watts looks down at her empty soup bowl. "No," she says, shaking her head. "Nothing prepares you for that."

On moving to LA: "As soon I got to L.A., I remember some guy at a bar being like, 'I work in TV and I can get you a show.' It just felt grotesque," she says and then adds, joking, "In retrospect, maybe I shouldn't have slept with him!"

Naomi met a lot of skeezes: "There was a very powerful agent, whose name I won't mention, who took me to dinner one night to discuss working with me," she says. "It seemed weird, but I thought maybe it was how things were done. He kept asking me if I had a boyfriend, and then insisted on driving me home where he tried to kiss me. I felt mortified, stupid and totally bamboozled."

Naomi denies every working for Nicole Kidman: "That was never, ever the case. I wasn't even her assistant. I stayed with Nic for a few days during the week that she and Tom split up, but that was it—nothing more than a case of broken telephone. But there were times when I thought, Shit, I'd love to earn some money not doing anything."

Being desperate to work: "I was so afraid of judgment that I had diluted myself into an intense ball of nothingness and neediness. I was so desperate to please everyone: You want funny? I'll be really funny! You want sexy? I'll be sexier than you could ever imagine!"

On the Blackbook photo shoot: "I can't put that on," she says, apologetic but unwavering in her refusal to wear a Coco de Mer horsetail belt. "I've got two kids. I can't be doing this bestiality stuff."

Doing full-frontal nudity: "I've never done full-frontal nudity before," she says. "It was so hard for me to do that. I had just had a baby, so my body was completely different. But I thought that if I was going to play this ballsy woman, I needed to go for it. Someone in the crew tipped off the paparazzi and now there are photos of me on that website—what's it called—Perez Hilton. Isn't that awful?"
[From Blackbook Magazine]
That sucks about her naked photos. I must have missed them, because I don't remember that being a thing at all…? Plus, Naomi has done nudity in other films too – memorably in Mulholland Drive and 21 Grams. After I saw Naomi in 21 Grams, I actually decided to stop watching her films for a while. Not that she was bad in it – she was very good – but she just plays such depressing characters, it's like I'm suicidal after watching a Watts film. But then, the other day, I caught Eastern Promises on TV, and I ended up liking her again. She's not even that great in the film, but Viggo Mortensen blew me away… sigh. VIGGO! Anyway, I am looking forward to Fair Game, so I'm sure I'll see it in the theatres. That's the one where Naomi plays Valerie Plame. Interesting factoid: Julia Roberts wanted to play Plame, but they gave it to Naomi. Chuckle.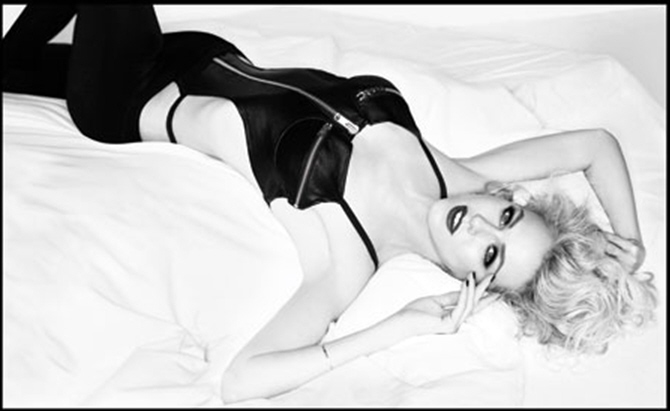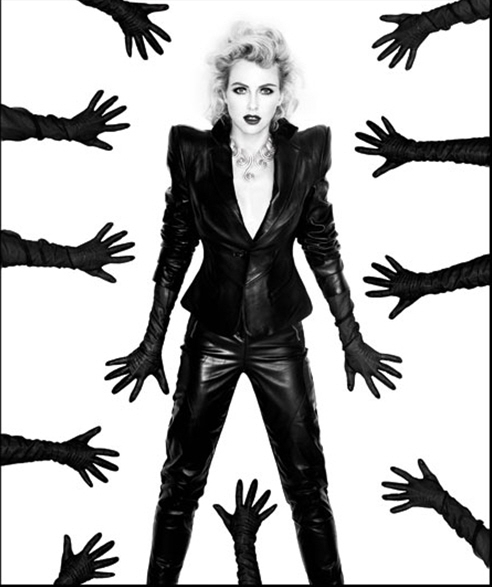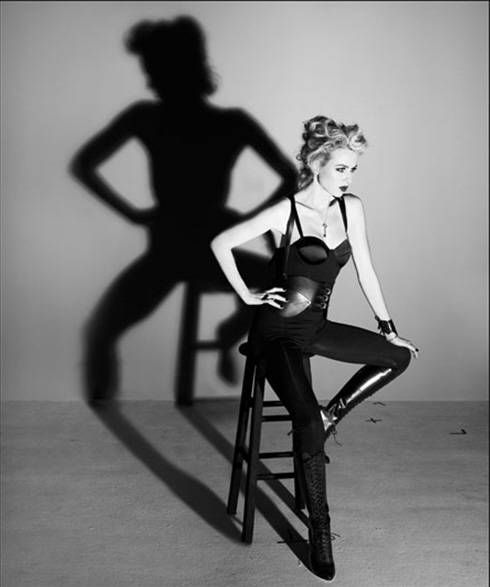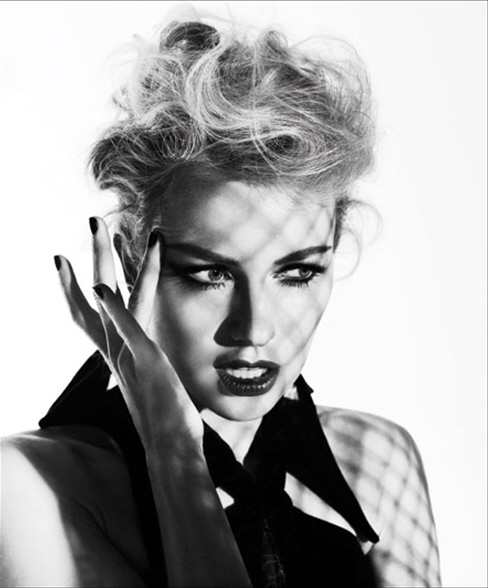 Photos courtesy of Blackbook online.